The Ultimate Guide To TikTok For Brands and Artists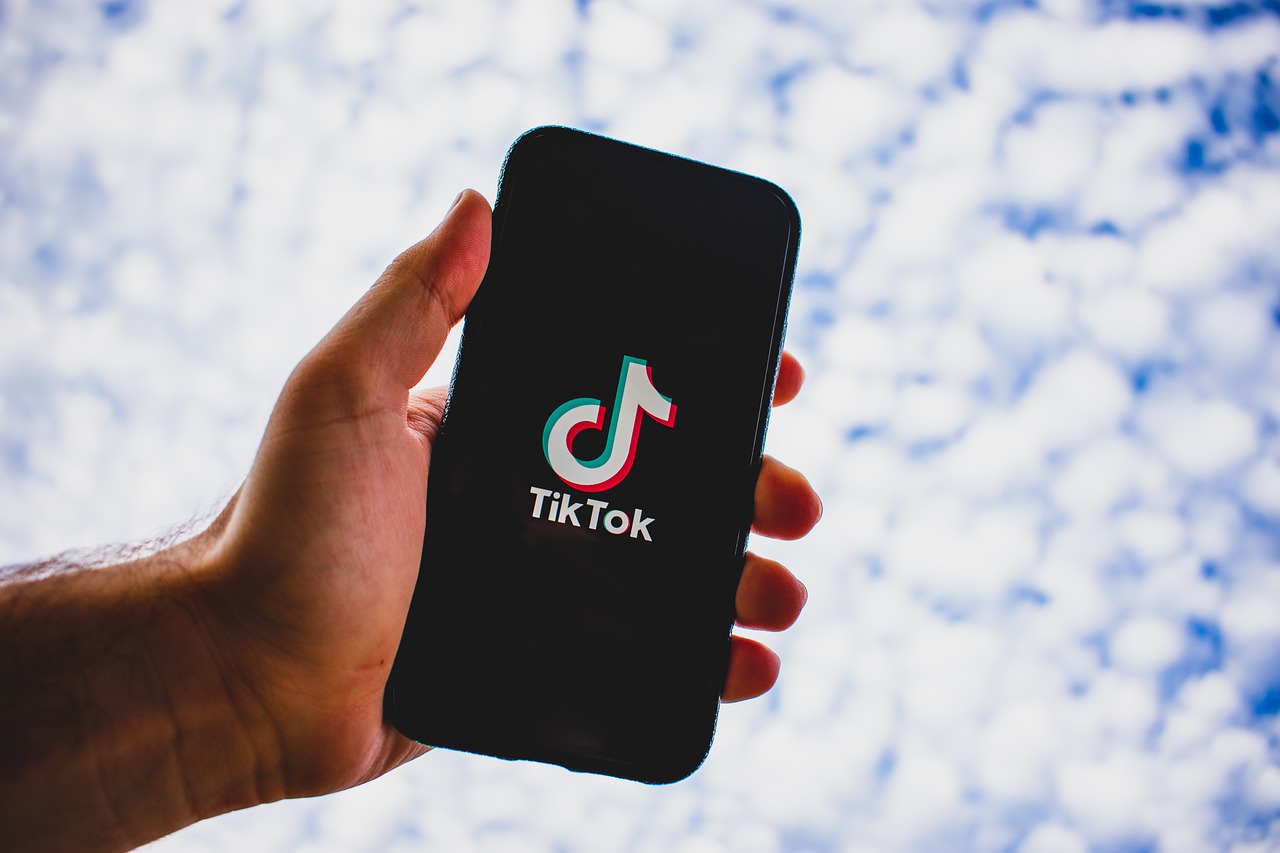 Art is an excellent part of life, and continuous mass media evolution has made it more approachable for consumers and more accessible for artists to share their creations.
Isn't it a great time to be alive? Well, yes, it is! 
Before the 20th century - meaning in the 1800s and before that - art was something of the wealthy class. Ordinary people weren't so close to it and didn't have access to it.
By the beginning of the 1900s, a considerable change came with the industrial revolution. With that, cinema, radio and TV made art more reachable to more audiences, but still, artists need help to make a living out of it. Have a proper digital marketing funnel in place.
Making a massive jump into the future, when we were in the 2000s, almost everybody had access to a computer. So, a big window opened for people to enjoy all types of art while also artists getting a reachable medium to share their content without spending millions. We all heard the story of Justin Bieber, a pop culture sensation discovered on YouTube, and that's great and awesome, but have you seen what TikTok has made for artists?
Spoiler Alert: This is HUGE!
CodeDesign is a leading digital marketing agency ranked #1 in Lisbon, Portugal. You could work with us to accelerate your business growth.
According to Music Business Worldwide, 75% of users said that they discovered new artists on TikTok. If we pair this with the expectations that the platform will grow from 834.4 million monthly users in 2023 to 1 billion of them by 2025, it's almost imperative that you promote your content on this social network at least. 
For musicians, this platform is even greater than Spotify as it has double the of users than this audio platform.
A study that TikTok commissioned MRC Data to undertake in November 2020 showed that 67% of users are more likely to search for songs on the video platform, while 72% say that they associate certain songs with the platform itself.
Even artists of any genre die to be part of a trend within this social network since the fact that only 15 seconds of their song go viral on the platform is capable of making their song a worldwide success or even bringing old musical hits like Careless Whisper back to life, and making it relevant to today's generations.
And although we are only talking about music in this introduction, this platform offers a possibility to all kinds of artists, from painters, actors, sculptors, bloggers or the well-known ones, influencers.
So, if you want to know how to use this platform to expand your creations to a larger audience, continue reading this complete guide on how to use TikTok for artists.
Why does TikTok Work For Brands And Artists
?
As we said, it doesn't matter what type of artist you're, from musician, visual artist, poet or even writer, the platform it's amicable for you to show anything you want. 
In the beginning, TikTok's algorithm proved to be more benevolent for users as it didn't matter how many followers or engagements you could have, you had an opportunity to be shown on the for you page (FYP), so any user could access your content and follow you. This factor was why many content creators started abandoning great platforms like Instagram as their preferred platform because - and this isn't to throw a bad reputation on the purple camera platform - it's more difficult nowadays to be shown by Instagram. Check this guide on PPC Advertising.
For example, before many of these algorithm updates, your posts on Instagram were shown in a timely aspect, where publications appear in the user's feed according to the hour they posted. Nevertheless, this aspect suddenly changed with an update that gave more show time to accounts with a substantial following and engagement, while newer ones were left alone in the corner of forgotten posts. This event was devastating for content creators and artists that had a long time on Instagram, but that was when TikTok came into the game. Read this complete guide on Amazon Listing Optimization.
Its friendlier algorithm and the unending scrolling format have made people spend many hours on the platform, and its algorithm adapts to each user's preferences. This format has been so successful among users that even Instagram is copying it, and so it's giving more relevance to their short video format - the reels - and less to photographies. This change is another factor that has made some users angry, as some photographers published their content on Instagram.
Now, we talked about how Justin Bieber got discovered on YouTube, but do you have an idea of how many more worldwide artists started on TikTok? Take a look:
Lil Nas X 

Bella Porch

Doja Cat

Olivia Rodrigo

Måneskin
Source: YouTube.
TikTok For Brands and Artists: Getting Started
TikTok has the potential to connect artists with millions of fans daily. Although the platform is known for its teen-driven content, you should also know that users are from various niche markets. It means that TikTok is going to be the norm in building a fan base. Read this guide on PPC campaign strategy.
Why should you get on TikTok?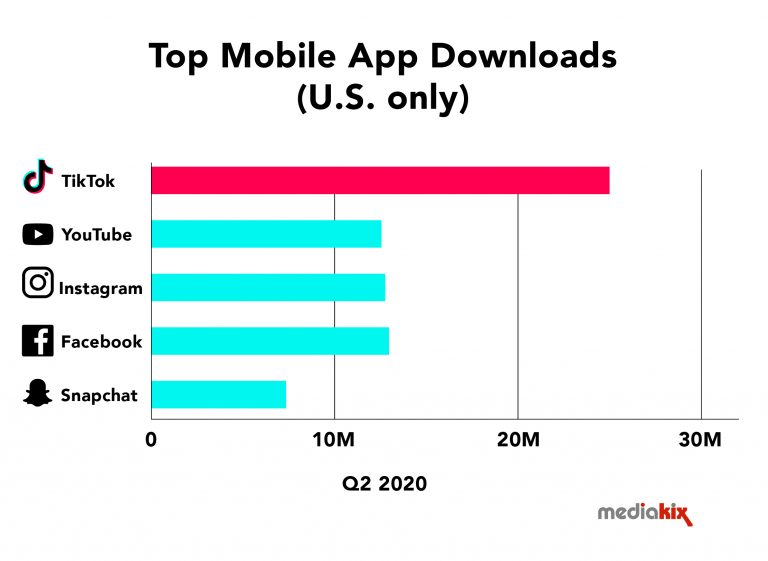 Credits: Mediakix
Whether you're a visual artist, a musician, a performer, or a writer, you can use TikTok to connect with new people and build your fan base. As you consistently create engaging content and grow your following, you'll see just how effective TikTok is at becoming your stepping stone to popularity even beyond the platform. 
Artists should get on TikTok because the platform is highly interactive. Most TikTok users aren't only watching videos. They're also actively creating their content. Because of the app's intuitive interface, you can even get the newest TikTok audience to recognize you.
Because of TikTok's swipe-based navigation makes it much easier for users to thumb through content endlessly! This way, users will consume a lot of content in just a short period. It is a good thing for artists because TikTok can introduce your work to new audiences who have liked similar art. 
Another reason to be on TikTok is that all content you create as an artist can go viral since TikTok serves content to a viewer by playing new videos based on what they already interacted with previously. The app's AI shows videos to a small group of users and then displays them to a broader audience if it inspires enough engagement. Soon enough, as this cycle is repeated multiple times, your video can go viral! You can garner thousands up to millions of views. So, if you're an artist, uploading the right video at the right time can get you that big break. Read this complete guide on traditional marketing vs digital marketing.
Finally, TikTok is great for artists who want to turn TikTok into a career. The platform allows you to monetize your content in various ways. If you've been using TikTok long enough, you can plan out your way of earning through the app. Try looking into famous TikTok users in your niche and benchmark their actions. You can use a TikTok calculator to see exactly how popular creators are making on TikTok and why you need to get in the mix and read about social media advertising. 
Things you'll need to get started on TikTok
With this valuable insight about TikTok, it's good to list what items you'll need to start creating good videos on the platform, as people want quality in it; nevertheless, it doesn't have to be on a movie budget level. So, to start creating good-quality videos, you'll need:
Ring light:

 As for YouTubers and streamers, this is the most accessible and helpful lightning tool to create nitid and good-looking videos.

A phone tripod:

 This three-legged tool is essential for making stable videos, so you don't have to record yourself while grabbing your phone, making it seem unprofessional.

A wireless mic:

 Videos don't have to look good; users need to hear them crystal clear, so get a wireless mic to grab your sound.

Editing software:

 This tool could be optional as the platform has an editing tool. Regardless, if you want your videos to stand out from competitors, it would be great to get an editing tool that can spice your video's storytelling.
How To Set Up A TikTok Creator Account?
The TikTok Creator Account is available to all users with a public TikTok account. But before you get started, you have to make sure you have the latest version of TikTok on your device.
To switch to a Creators Account, open the TikTok app, then go to the "Privacy and Settings" tab on your profile page.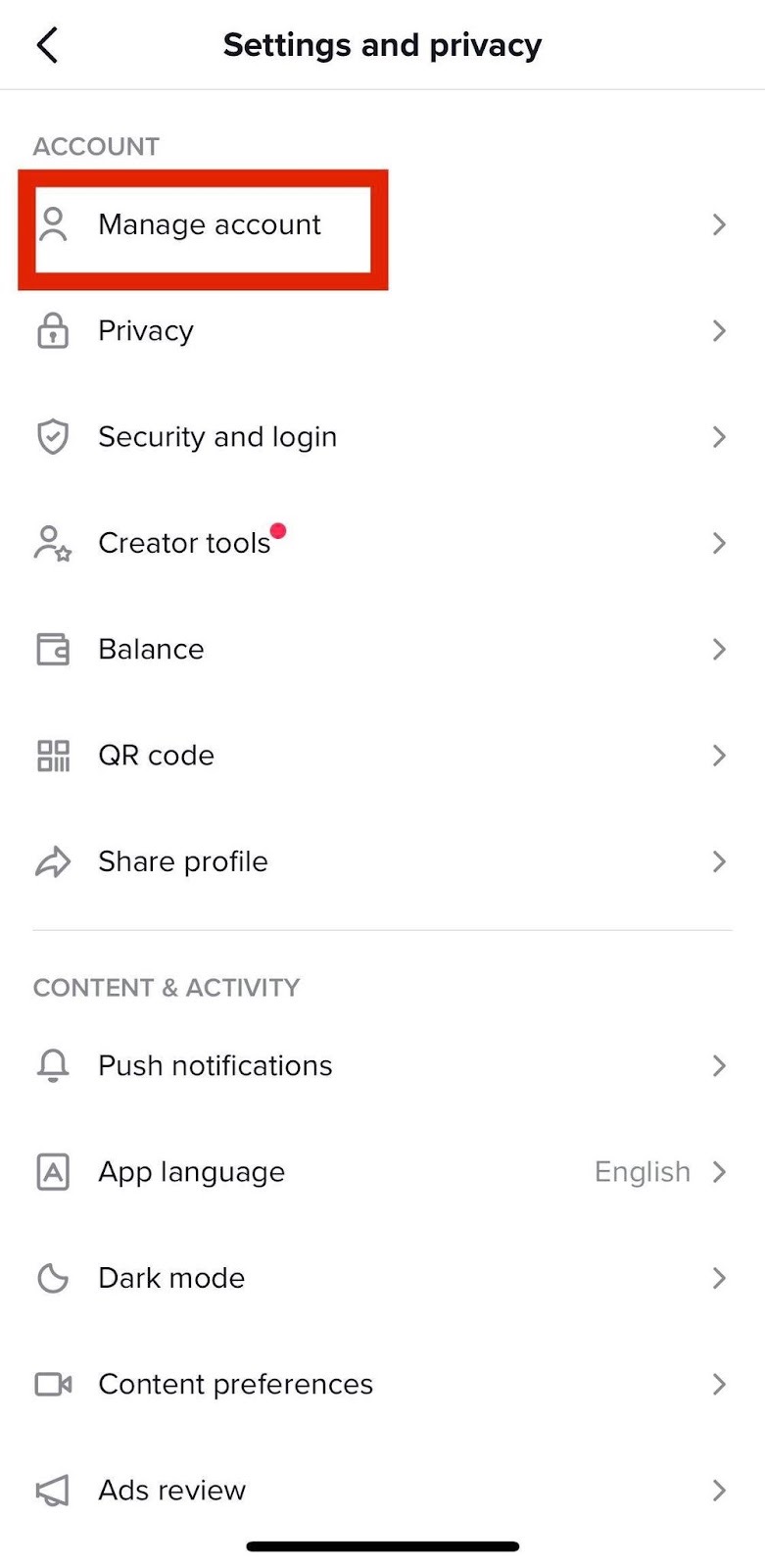 Hit "Manage My Account," then tap on "Switch to Pro Account." After that, choose whether you want to be identified as a "Creator" or a "Business." Once you activate your choice, you'll see the Analytics button and browse your stats under your account options. 
Just remember that switching to a Creator account means your profile will change to public. Anyone on or off TikTok will see your videos. 


Verify Your Account
That account is verified if you see a blue checkmark alongside a TikTok handle. Once you get verified on TikTok, you can establish your brand and further your career as an artist. Although there aren't any direct thresholds to hit to get automatically verified on TikTok, you can do some things to reach that status.  
The first is finding your niche and producing authentic, engaging content daily. Once you're known for something, attracting, keeping, and growing your following is much easier. 
Second, do everything you can to get featured on other media platforms. Appearing in online posts, YouTube clips, podcasts, or TV interviews can get you verified. Since all other platforms are looking for great content daily, you must create content that makes them want to feature you. Try creating content on newsworthy and trending topics to increase your chances. 
Read this article for B2B marketing strategies.
Third, you can get verified faster on TikTok if you're verified on other social media networks like Facebook, Twitter, and Instagram. Each site has its own criteria that users must meet to get verified. But getting a checkmark on any of those sites will help verify you on TikTok. 
Fourth, to get verified, and go viral on TikTok. Getting on TikTok's "For You" page boosts your viewers and followers and will put you on the app's radar. Since high activity and engagement are the top two metrics that TikTok looks for from accounts, going viral will do just that thing. 
Lastly, follow TikTok's community guidelines and terms of service to increase the chances of getting verified. If not, your account will get flagged. As a final tip, try hitting the marks authentically and naturally. Don't forget to have fun! 
How To Create Viral Content on TikTok?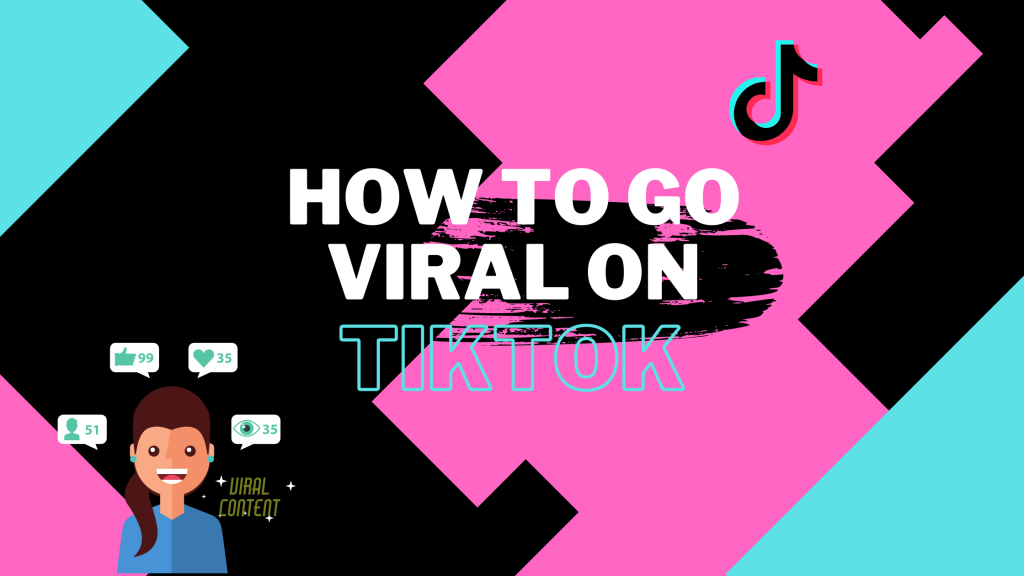 What's excellent about TikTok is you have tons of freedom to create content to showcase your art. And even if you don't have a lot of followers, if your video performs well in a small group, your video gets pushed by TikTok to more people. If your video gets good engagement rates within the first two or three hours, you might have a viral video. But being seen on TikTok begins with creating valuable, high-quality videos. Here are a few tried-and-true tips to creating viral content if you're using TikTok for artists. 
Find Your Subculture.
As an artist, there are a bunch of subgenres or subcultures for each niche. For example, music can go from #Pop to #Jazz, and even #Heavymetal or art can go from #Paintings, #tattoo or even #Animedrawing; this is the niceness of TikTok: there's a sub-niche of a bunch of people for every subculture.
So first, as an artist, you have to identify what's your tribe and who will like your content more; then, this will lead your path to what are the trends and what you can offer to your followers, as every subculture has its trends, sounds an even challenges, but we'll explain this later.
76% of TikTok users say that they like it when brands are part of a community with unique interests, and so, if you want to be closer to your fans, you've got to be in line with what your subculture is. 
If you want to identify your subculture more accurately, the platform's audience insights can help you find your subculture by identifying categories and the most relevant hashtags for your audience.
Know What's Trending.
Now, to speak more accurately about trends, we can connect them with the subculture aspect. Why would, you ask?
Well, as for artists, you'll see that not for all art branches there are the same trends. For example, in pop music, songs like Flowers by Miley Cyrus are widespread and play on millions of videos. Still, if you're a heavy metal singer, you probably will jump more on Metallica's challenge where they invite you to play with the band.
Either way, the idea is to surf these trends on topics, challenges or anything else but add your creative touch as an artist.
Use The Right Hashtags
Once you've created your video, be sure to use the right hashtags. Using trending hashtags is a good way to boost your content's discoverability. Make a list of trending hashtags, then choose the most popular hashtags to increase your chances of landing on the platform's Discover page to earn more viewers. In addition to trending hashtags, use niche hashtags for your content. The TikTok algorithm will understand your content and who else on TikTok might be interested. 
Take Advantage Of TikTok Analytics
With TikTok Pro, you can easily track your video views, and follower dynamics and learn more about your audience demographics. You can get insights into the content you create and see which videos work best. Use all these tools to your advantage to find success among your target audience. Check this guide on investor outreach process.
Be Real, And Interact With Your Fans.
One of the factors that made social networks more interesting initially was the possibility of being one degree of separation closer to the stars. Before, the status of a rockstar was more perceived by the audiences since we could only have access to the private life of the artists through the paparazzi, but with the networks, the audiences can now see them from a closer point of view.
The carefree videos with less production are the ones that are usually liked the most on this platform since they make the artist look like a person who is down to earth and with whom they can talk.
Fortunately for you, TikTok gives you too many options to interact, such as:
Questions and answers: 

any questions you have in the comments, the platform allows you to quote them and then answer them either with a comment or a video, although, from our point of view, we recommend doing it from the video as it is much more exciting for whoever you are responding, and on the other hand you generate more content for yourself.

The Duos: 

These video formats are hilarious; depending on how you plan them, they can go quite viral from your audience. You can make a duet video singing a song, a reaction video to one of your content, a video open to collaboration with other artists, or any other your creation throws at you.

Live Video: 

Finally, the lives are great to measure how effective you are being with your audience and to be able to communicate live with them. In addition, when you achieve a certain fame status, you can start receiving bonuses from the platform.

Be Real:

 This is a copy of the new social network with the same name in which the user is asked to take a photo of what he is doing. It's pretty new but can be a great addition to your content gallery.
Final Thoughts.
Among the current social networks, it's safe to say that TikTok is one of the most beneficial for all artists, not only because of its ease of sharing content with that group of enthusiasts in your artistic area but also because it's the fastest-growing platform. Check this guide on investor outreach process.
Generating success in this social network doesn't depend so much on the luck of creating a viral video; instead, it's a long-term job in which you must stay relevant to jump to that moment at some point of stardom you can wish for as an artist.
To get to that pinnacle of success, you need talent - of course - but even more important is the digital marketing engine behind your artistic product to get it to the right people at the right time. Luckily for you, at Codedesign, we offer you personalized advice to make your project take off. Contact us, and let's talk more about your venture.
FREQUENTLY ASKED QUESTIONS:
1. Is TikTok useful for artists?
As an artist, TikTok is a great option because its Artificial Intelligence-driven recommendation engine can help you gain popularity, as it gives a chance for your videos to be seen by every user on the for you page, being an algorithm more friendly than other social media platforms.
2.  How often should artists post on TikTok?
If you are an artist - musician, painter or actor/actress - your best option is to post new content regularly. It doesn't have to be so produced. Posting short videos five times a day can grow your following substantially.
3.  How do artists make money on TikTok?


For starters, TikTok has a couple of requirements to start paying, and that is: being 18 years old or older, meeting a baseline of 10,000 followers and reaching 100,000 video views in the previous 30 days. You can apply for TikTok's Creator Fund in the app when you reach this potential.
If you are a musician, TikTok has deals with distributors and labels to license music or the app. You receive royalties every time users play your music on the platform. Some distributors are Distrokid, TuneCore and CD Baby, which let you upload your music with platforms like Spotify.
4.  How many hashtags should you use on TikTok?
Although you can add many hashtags, the best quantity is 5 hashtags. This should be strategic with a mix of trends, niche, and awareness hashtags.
5. What hashtags are trending on TikTok in 2023?
Hashtags are essential for you as an artist since they are portals or links that help you reach people who like your type of art or the common user who uses the network to have fun, and that's it. Here is a list of the ten trendiest TikTok hashtags:
#anime: 1.1+ trillion views.
#greenscreen: 1.2+ trillion views.
#humor: 1.6+ trillion views.
#comedy: 1.9+ trillion views.
#duet: 3+ trillion views.


About CodeDesign
Codedesign is a digital marketing agency specializing in e-commerce and B2B online marketing. Our digital team utilizes the latest digital marketing tools and strategies to help clients reach their business goals. We offer comprehensive services such as website design, search engine optimization (SEO), content marketing, performance marketing, social media marketing, CRM and marketing automation, email marketing, and more. Our experts create and implement customized digital marketing campaigns to increase website traffic, generate leads, and drive sales. Our expertise in e-commerce and B2B marketing allows us to understand the nuances of the digital marketplace and create effective marketing solutions tailored to their client's needs.
CodeDesign is leading:
- Digital Agency
- Digital Marketing Agency
- Amazon Marketing Agency
Feel free to contact us to see the unprecedented growth of your business.
---