B2b Sales Mistakes - 7 errors to avoid at any cost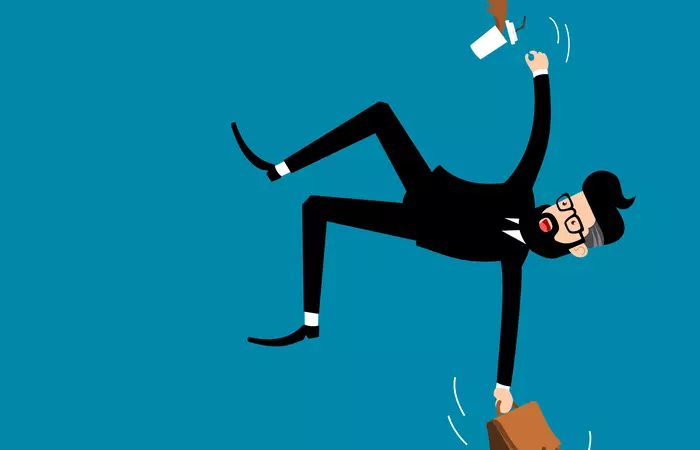 B2b Sales Mistakes
B2B sales could be game-changing for your business and incredibly rewarding if done in the right manner. However, there are certain mistakes that the salespeople repeat again and again and blunder with B2B selling. It is highly crucial to know about these mistakes, fix your approach and crush your competition. Every act of yours needs constant practice, a risk-taking approach, and learning from past actions to reach mastery. However, suppose you already knew your peers' mistakes and acted upon them as soon as possible to have a better grip over the sales scenario. In that case, you could see better performance and the graph going up in the right direction.
The B2B sales need a professional approach with benefits over features. If you could establish authority and showcase yourself as the top player in your domain, you would improve your performance drastically. Here is a complete guide on CRM implementation.
Here are the seven mistakes that you must avoid to have better ROI and revenue:
1. Features over benefits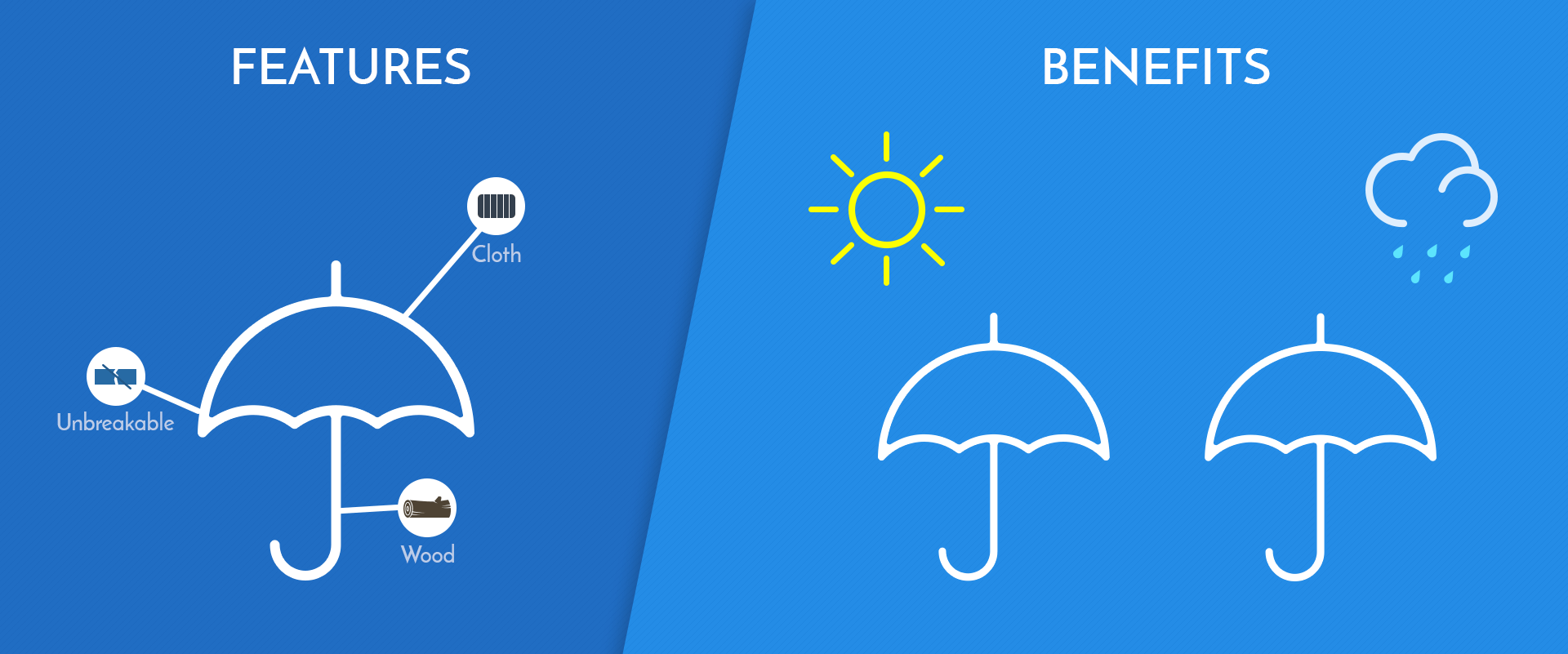 Features versus benefits
In the example of a SaaS B2B business, the features are typical functionality offered by the software program to help users achieve a specific result. It typically has a generalized approach and addresses the common problems experienced by users in their target market. If you look on this topic from a personalized approach, what would you prefer to hear from a salesperson, a sales message that explains how the product is awesome and what fancy functions does it have versus a sales message that talks about how it solves your problem.
A sales message that is focused on providing solutions to a burning problem tends to have a better performance because, in the outside world, people don't care much about anything unless it has something to do with their problems or increases the revenue. You could work with us, the leading digital marketing agency to assist you in B2B sales.
If you look at the example of the first iPhone released in 2007, it became a success because it was able to solve the problem of portability because of its sleek design and the features of both a music player and a mobile phone. Some salespeople use the terms features and benefits interchangeably; however, it should be kept in mind that if your product has features that could solve real-life problems and deliver problem-solving values to the customers, they would be more likely excited to know about your features. Find this complete guide on digital marketing funnel.
Your B2B sales strategy must start with explaining your product's benefits, how it would bring real-life changes, and then talk about the features that nobody else in the market has.
2. Ignore making relationships and strong bonding with the prospects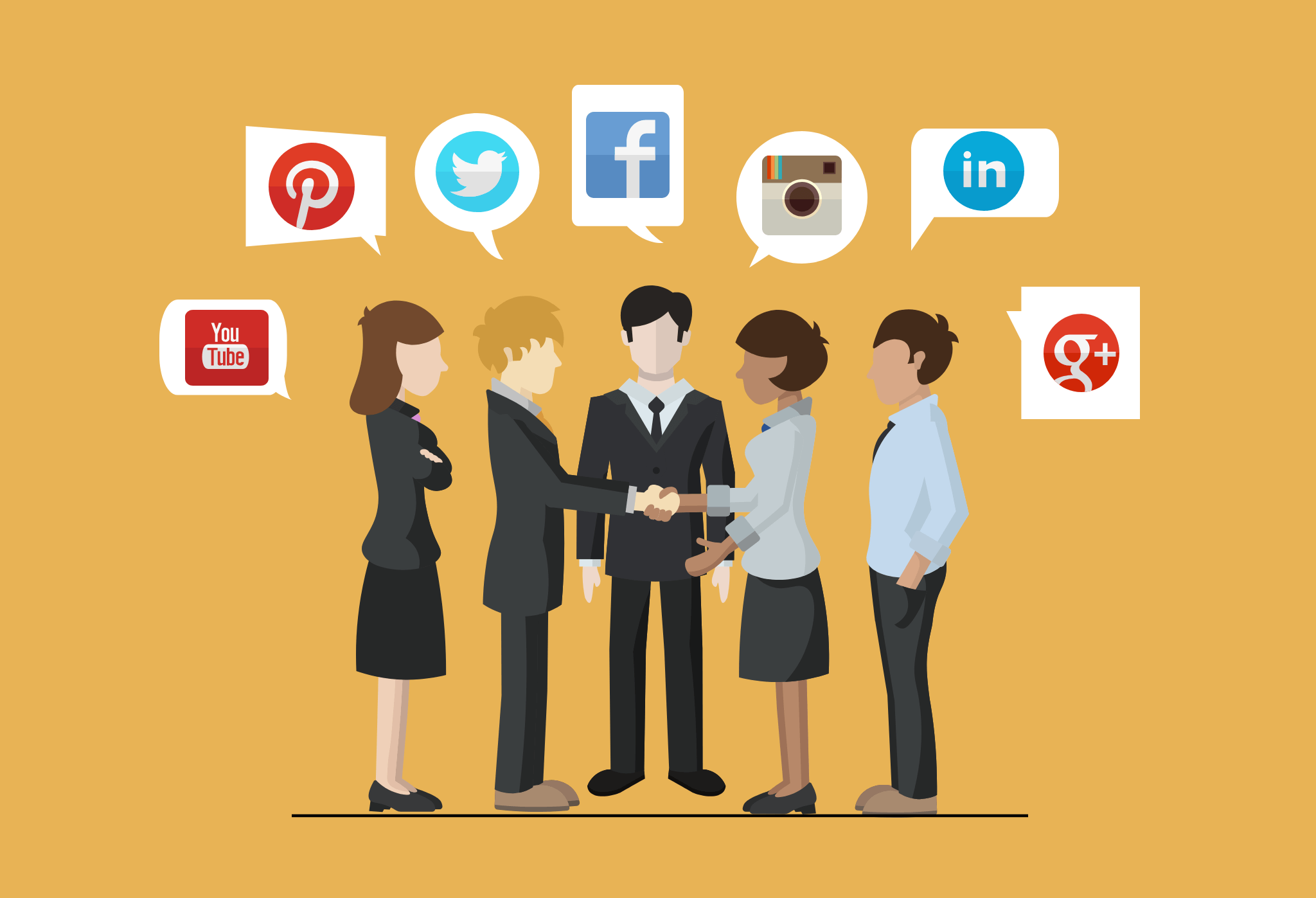 Build Relationships With Your-Prospects
The B2B sales tend to have higher commercial and transactional value than the B2C sales. One of the best ways to incorporate an efficient sales strategy is to let the prospects have the feeling that they are being helped instead of being sold. You must identify your customer's pain points and list how your product or service could provide the solution. If you're trying to scale up your business, you need to discover your customer's needs that you would like to address. This is what you need to know about B2B sales outsourcing.
The best way to excite the prospect about your presentation could be to start with the benefits that your product or service would bring to your prospects and then move on with the features that make your product superior to the other alternatives available in the market.
Not only does having a strong relationship and bonding with the prospects help you close the deal but also would bring an opportunity to upsell your products, encourage referrals, and establish long-term relationships that will save you and your team the effort to find new sales constantly.
3. Overpromising and underdelivering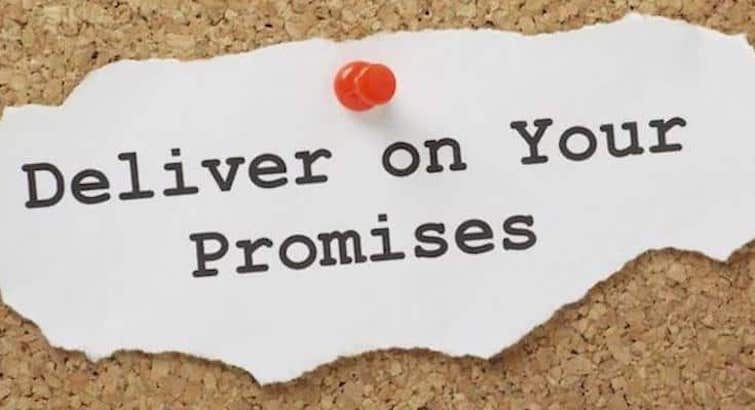 Deliver on your promises
Creating expectations to close a deal that you can't fulfill on time would frustrate your customers and force them to leave negative reviews and ratings about your business, hindering your chances of getting referrals and more clients. It is crucial to keep your promises to retain the trust and grow your business. 
It takes a lot of time to build credibility, and some of the customers are sufficient to convince others that your business is not how it seems to be. It would ultimately lead to depleted credibility, negative reviews, unhappy customers, bad PR, false expectations, and eventually the loss of business. If your clients end the deal, it would lead to poor cash flow and would destroy the reputation of your business. This is why you should never over-promise in your sales pitch and always try to meet your prospects' expectations. Read this guide on PPC campaign strategy.
4. Talk more and listen less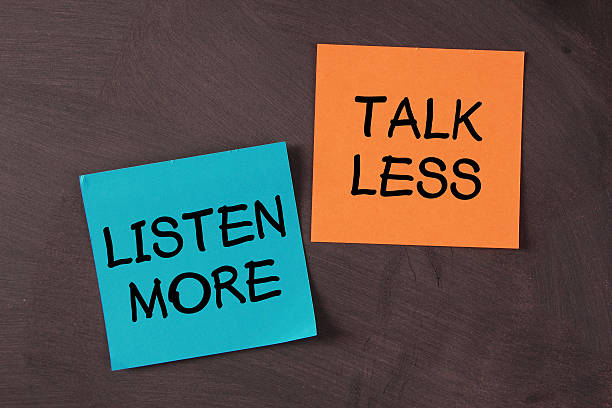 Listen More - Talk Less
One of the biggest mistakes seen in sales is that people talk too much about the product or service to impress the listener and harp their own horn. On the other hand, the top sales representatives allow prospects to speak on average 57% of the time. The key is to sparkle conversation with the prospects, and you could do it by asking intelligent questions and directing the discussion with the right inputs so that you could help prospects move down the sales funnel.
Talking too much could also let you give extra information, which could sometimes kill the prospects' interest. If and only if you were listening to your prospects and analyze their pain points, you could direct the conversation in the right direction and showcase how your product or service could solve the problem instead of letting them count the features.
5. Not enough preparation and lack of information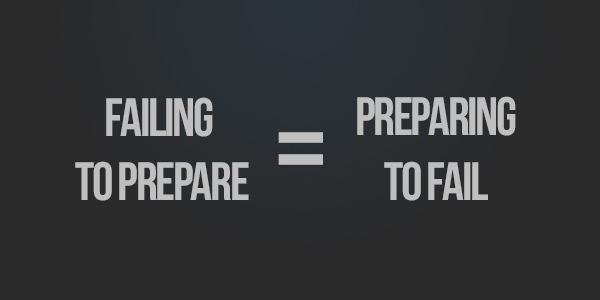 Be prepared with a data driven approach
According to a survey by Lattice Engine, around 42% of sales representatives feel that they don't have enough information and less preparation before making a sales call. It is a critical statistic to counter as soon as possible to see better results. In B2B marketing, you tend to offer something valuable to your prospects and aim for high-value sales. In such a scenario, you must have good preparation and sufficient information about the prospect's business, pain points, and leave a good impression and identify the questions that could be relevant and exciting for both of you to close the deal.
Research helps you have an armour of questions and answers to show your professionalism, dig at the right spots, ask specific questions and provide solutions to them. B2B marketing tends to be more professional than B2C marketing. In such a case, the buyer would like to purchase from the most authoritative option present in the market. Hence, you need to have good research and data-driven approach to show your professionalism and prove to your prospects that you are someone they can trust.
6. Unable to clarify your value proposition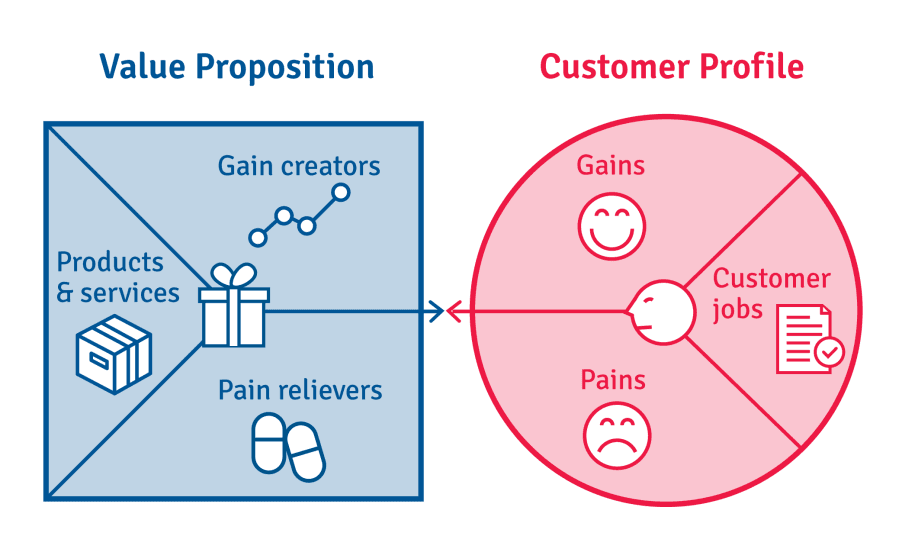 Value proposition canvas

In the B2B space, your prospects must recognize the value you bring to the table when you are selling. You must begin with showing the prospects that you create value for them to entice their excitement and interest. You must practise showcasing your value proposition to differentiate yourself from the alternatives available in the market. 
A value proposition is a crucial part of the company's overall marketing strategy. It provides a declaration of intent or statement that tells the consumers about the brand and shows what it stands for, how it operates, and why it deserves to be chosen. While preparing your value proposition, you must have a strong, clear headline that communicates and delivers benefit to the consumer and should be a memorable sentence, phrase, or even a tagline. 
Your subheadings could help expand the explanation of the delivered value and could give a specific sample of why the product or service is superior to the other alternatives available in the market. Adding visuals could help increase the ease of communication between the prospect and the business. To have a compelling value proposition that could entice the prospect's interest, you should identify your target audience, their pain points, and how your company's product or service could solve the problem.
7. Not being specific with lead generation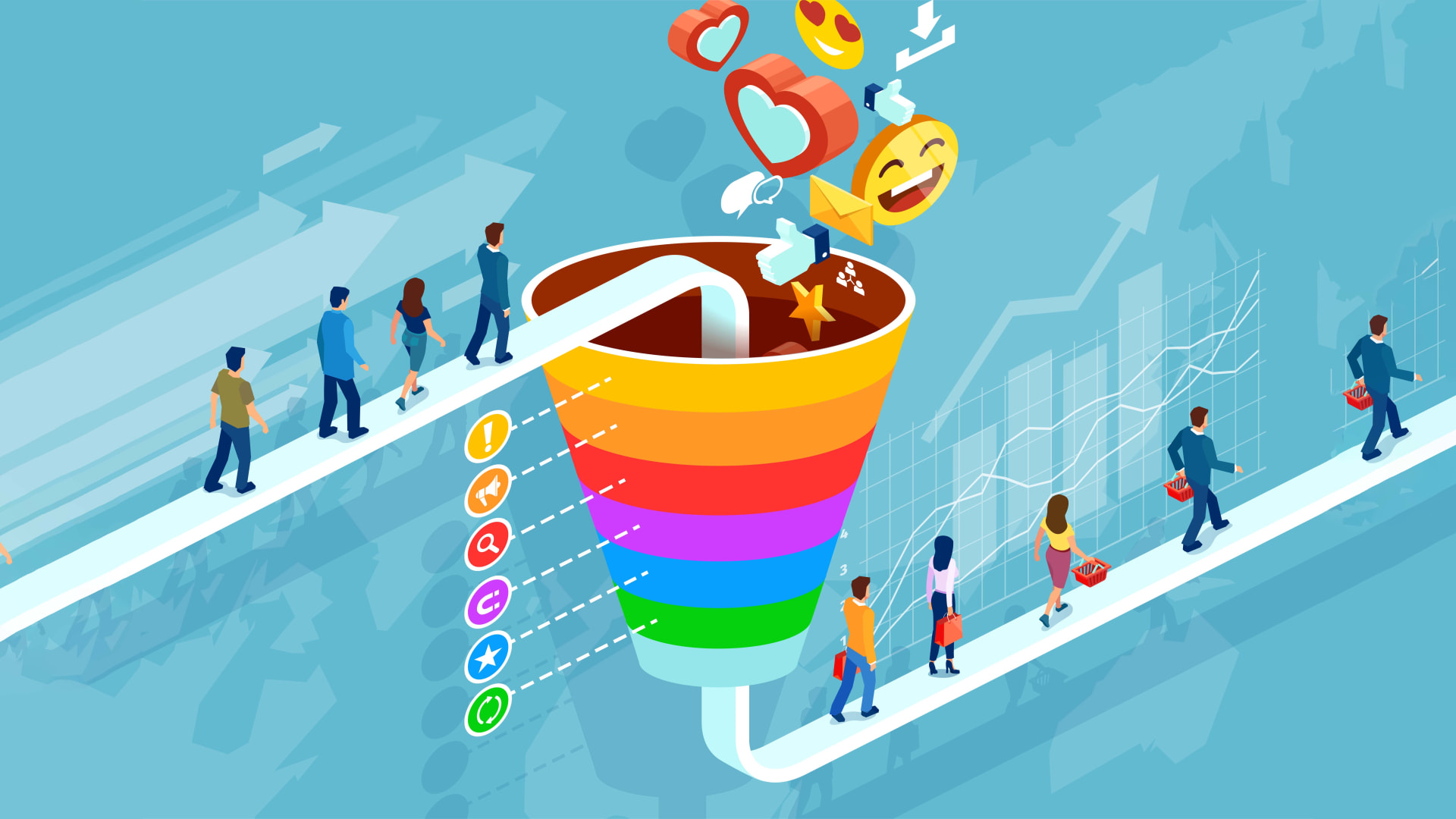 Lead Generation - Why is it important?
For a successful sales strategy, you must identify your target audience whose problem you are addressing and could be interested in purchasing from you. Being unspecific with the lead generation process could waste a lot of time and bring disappointment to the table. Understanding your prospects and having an empathy map is crucial in B2B sales, as the more specific you are, the better your lead generation could be.
You must spend a good chunk of time creating an ideal prospect profile, including their demographics, psychographics, etc. You should be as specific as possible in terms of industry, company headcount, location, niche, etc., to name a few. It is better to have a handful of quality leads than a ton of scrappy ones.
Conclusion
It is said to make mistakes and learn from them; however, a smart person learns from other people's mistakes. If you find yourself in a situation where you don't perform as expected, it is time to reflect on the errors that you could possibly be making and learn from these mistakes to avoid them in the future.
Having an optimistic mindset is the first step towards simplifying the over-complicated sales process. You must be specific with lead generation and create an ideal prospect profile. You could also try simple outbound sales techniques and follow up on time to make the difference. The professionals are busy, and hence you must try continuously to connect with your potential clients after making your initial outreach attempt. Listen to your prospect's problems and introduce them to you and your solution. If you are the leader of your organization, then it is vital to empower your sales representatives. CodeDesign could help your team have a better B2B sales approach.
CodeDesign is a leading:
- Amazon marketing agency, and
Feel free to contact us to see the unprecedented growth of your business.
---