Is Whatsapp Ideal for my Business?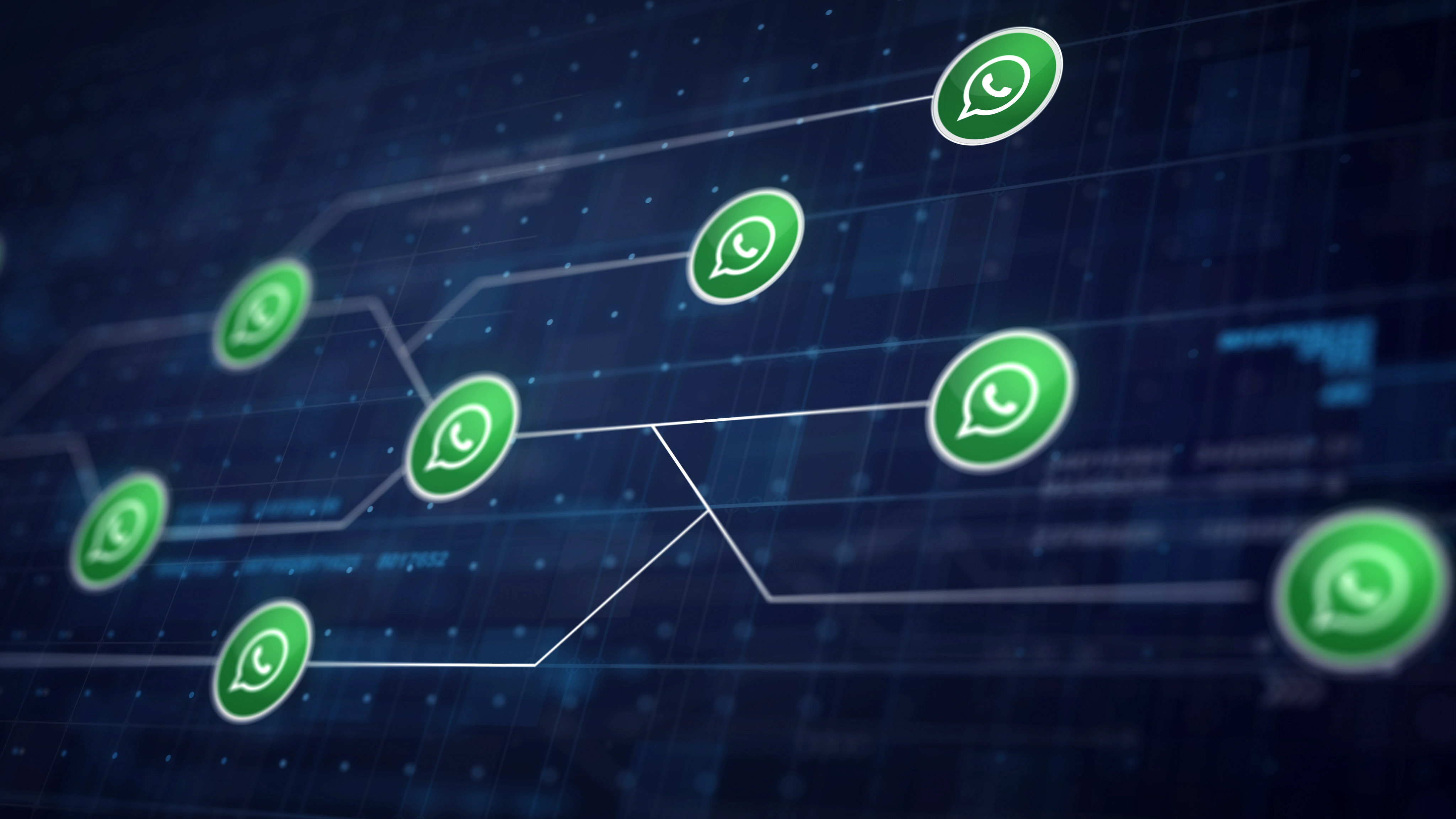 Source: Freepik
WhatsApp is one of the most famous messaging applications worldwide, with approximately 2 billion users around the globe.
While normal consumers use this application to chat with friends and family, businesses should discover the marketing potential of this instant messaging application.
With the WhatsApp business version, companies are allowed to have a more fluid communication of the B2C type to all companies, which makes customer service more personalized and keeps your loyal customers informed of your offers.
This article will explain how you can use WhatsApp business to improve your marketing strategy, and we will determine if WhatsApp is ideal for your business.
How to use Whatsapp Business?
WhatsApp business is the version for business owners and entrepreneurs of the famous chat, which is also owned by Marck Zuckerberg, a businessman who almost has a monopoly on social networks.
It is important to emphasize that you cannot have both versions of WhatsApp on a single cell phone, so you must designate a smartphone to use only this version.
This application was announced in 2017, and its primary goal was to prevent spam messages from companies. With this application, you can save your clients in different groups and send them predetermined messages or offers almost automatically.
Source: YouTube.
Downloading this application is as simple as going to the app store and looking for it. Once installed, you must enter the cell phone number of your business and change your profile to that of a company. When you finish entering all the pertinent data, you will be able to use all the functions of this application for free.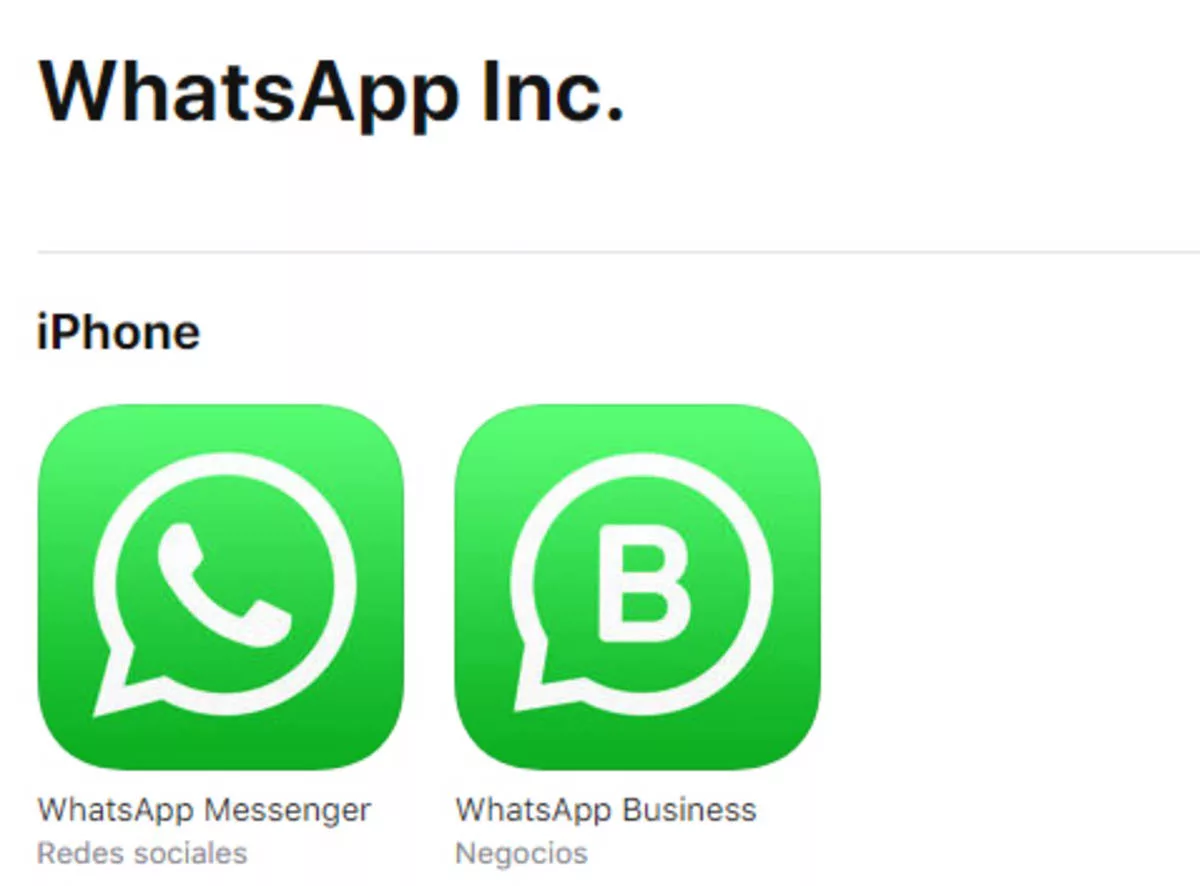 Source: GooglePlay
What can you do with WhatsApp Business?
There are multiple uses that small or large businesses can take advantage of this app for work. Among them, you have:
Communicate with other business
With your WhatsApp Business profile, any of your clients will be able to contact your company or business directly.
Create greeting messages
WhatsApp Business will allow you to have its link in any of your social networks. Remember that this platform is one more means of communication of our omnichannel strategy. When one of your users sends you a message, they will be replied with a welcome message. This welcome message should have the basic information of your company, in addition to a cordial greeting to your future clients. It is good to place the customer service hours in it. In this way, each new customer will be aware of your methodology.
It is important to stay in contact with our users, even when we are not there. So, in the same way we create automatic welcome messages, absence messages can be created where we explain that we cannot attend the messages but that we will be in contact with our clients at certain times.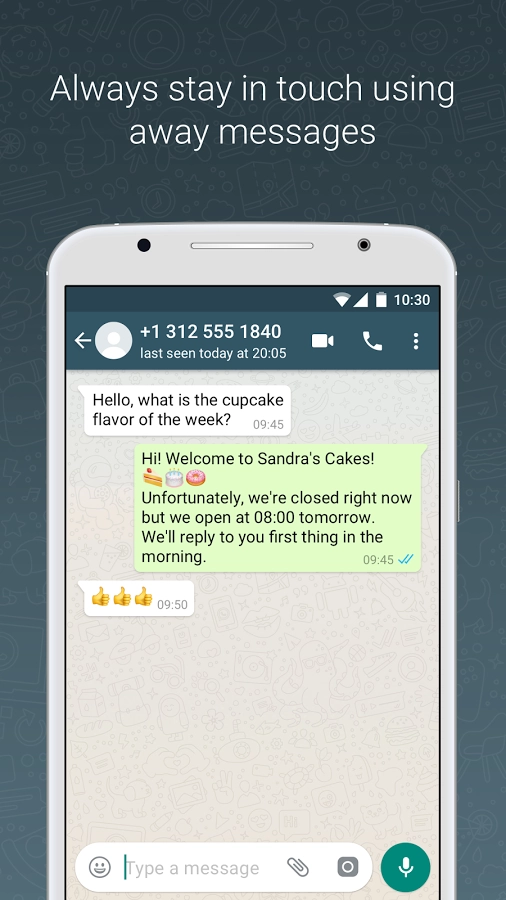 Source: Jumper.ai
Also, you can create away messages.
It is important to stay in contact with our users, even when we are not there. So, in the same way we create automatic welcome messages, absence messages can be created where we explain that we cannot attend the messages but that we will be in contact with our clients at certain times.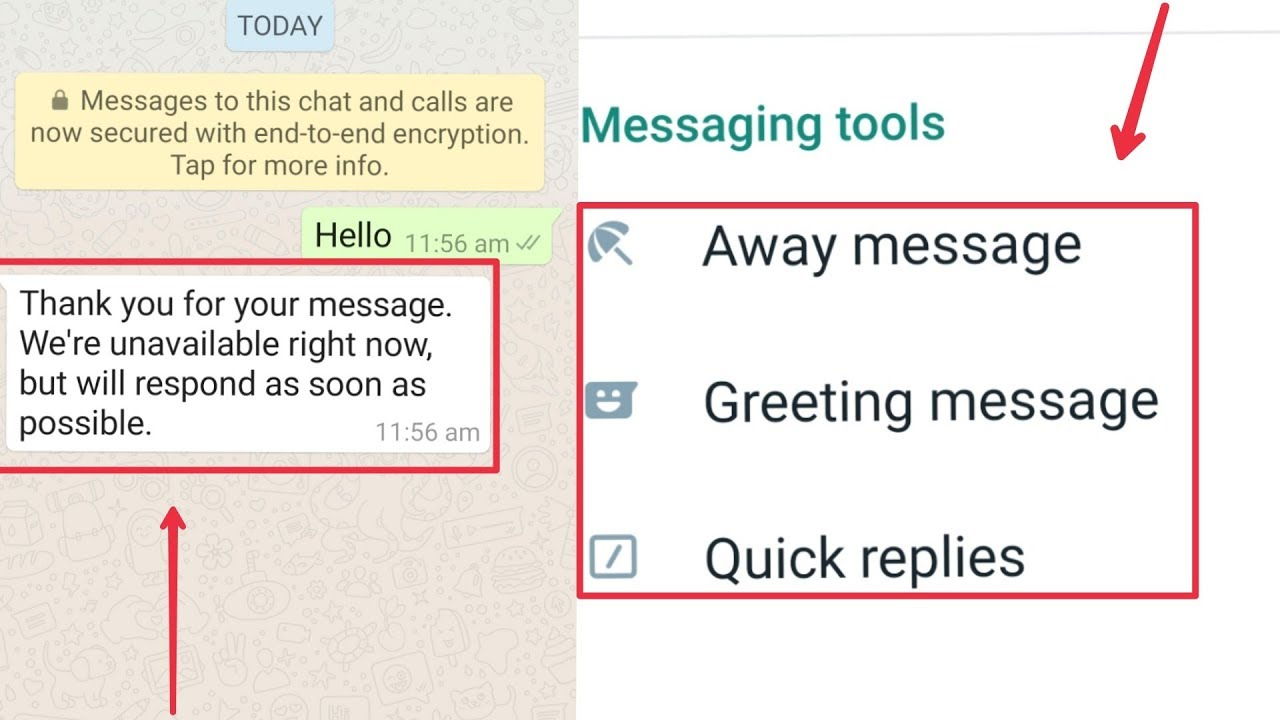 Source: SBS Tech
Quick Replies
Automation has reached quite advanced levels, so much so that WhatsApp Business allows you to create response templates for any type of frequently asked question by your customers.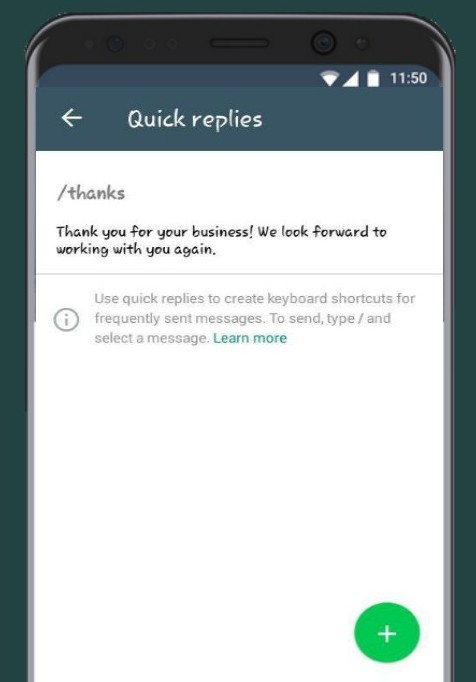 Source: Nakuru
WhatsApp Business offers statistics.
Statistics are an index that gives marketers clear signals of our success or failure in our marketing campaign. For this reason, this job application will allow you to be aware of your performance as an online company.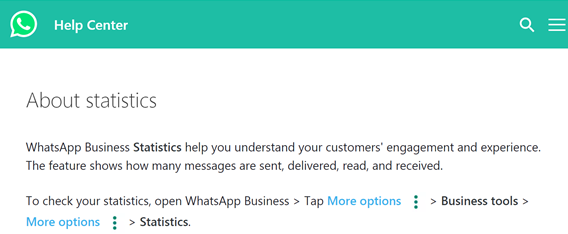 Source: WhatsApp Help Center
Organize your contacts by tags
This application allows you to organize your users into sections, which is very helpful to keep track of all the groups within your clients.
Source: WhatsApp Help Center
Make a product catalogue.
With the product catalogue option in WhatsApp Business, you can show all your merchandise with details to your audience. This is an excellent option for any e.commerce business.
Source: YouTube
WhatsApp Payment
Although this option is only valid for countries such as India and Brazil, the WhatsApp payment function will allow you to exchange goods and services from the comfort of your cell phone, as fast as just sending your message. With the confirmation of the National Payment Corporation of India, the test of this payment function has been authorized; however, it has not yet been confirmed when this payment method will be available worldwide.
To set the WhatsApp payment, you must:
Launch WhatsApp on your smartphone.
Click on the three-dotted options icon and tap 'Payments.'
Select 'Add payment method.'
 Select your bank.
 Click on 'Verify via SMS.'
Source: YouTube
Is WhatsApp Business ideal for my business?
Well, if having the word "business" in its name does not convince entrepreneurs to use this application, perhaps after seeing all the functions that this version of the chat application has, they will give it even a chance.
Taking data from Portugal, WhatsApp is not the predominant application in this territory, but Messenger, which, by ironies of life, is owned by the same company: Facebook. In Portuguese territory, WhatsApp users increase to 74%, and will probably continue to increase.
It is expected that in the future, both WhatsApp and Messenger messages can be centralized to make these applications easier for marketers to use.
This application will allow you to manage your audience in a more personal way, and with its automation options, it will not be a headache to respond to all of them at the same time.
Some tips that you can take to improve your performance with this app are:
Put your WhatsApp link in all your social media
Put your WhatsApp link in your ads so users can ask anything about your offers.
If you send a newsletter through emails, place your link in it
Announce your new products and offers
Having our business in all possible channels allows us to make the customer journey more fluid and thus be able to buy our products and develop a friendly relationship between customer and company. The main reason for installing WhatsApp business is to streamline your communications, so don't miss the opportunity to add this app to your list of digital marketing tools.
Also, programmatic advertising could make your campaigns more efficient. If you use Amazon to sell products, you would love these Amazon listing optimization tricks.
Until a new article, see you soon!
CodeDesign is a performance digital marketing and Amazon agency. Feel free to ask your queries.
---