Online Reputation Management: Why is it crucial in digital marketing strategy?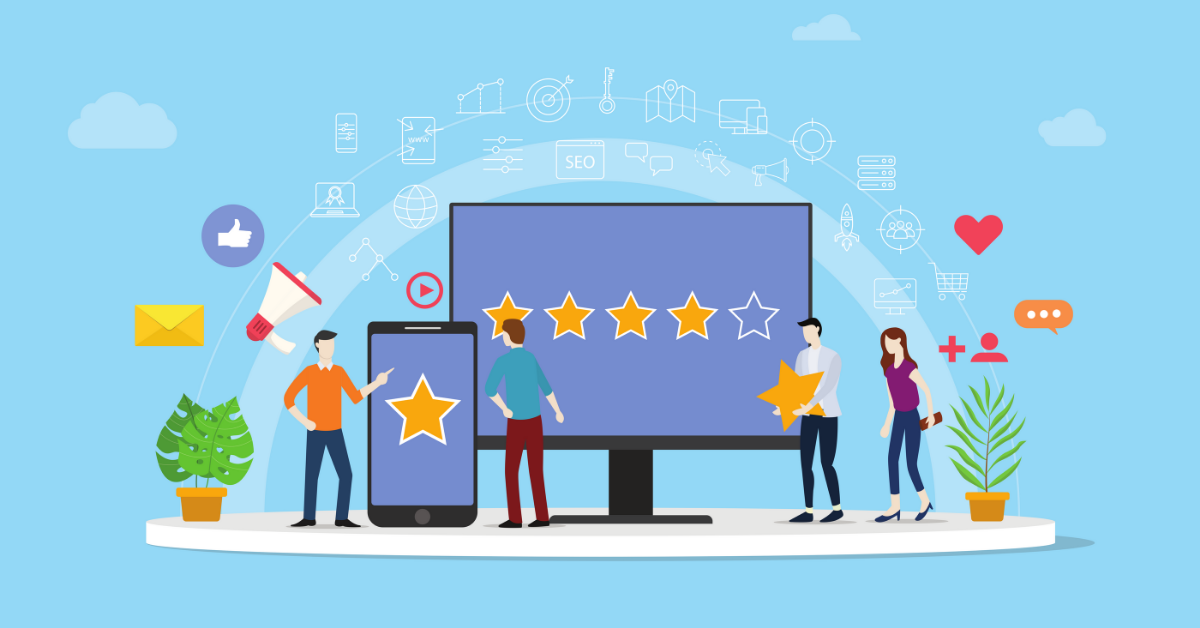 Online Reputation Management
Online reputation management strategy is the proactive process to influence what people find out about your business online. It is a crucial part of digital marketing as most people would buy from your business based on how they perceive your business when they search for your brand or stumble across your marketing channels online. 
A vast majority of customers would look at your online reviews and ratings before purchasing from you. A report by bright local highlighted that around 85% of consumers trust online reviews as a personal recommendation. In this era of the e-commerce boom, 49% of consumers would need you to have at least a four-star rating before trusting your product or customer service. Find this resource on customer onboarding. You could work with us, the leading digital marketing agency to assist you in online reputation management.
What is online reputation management?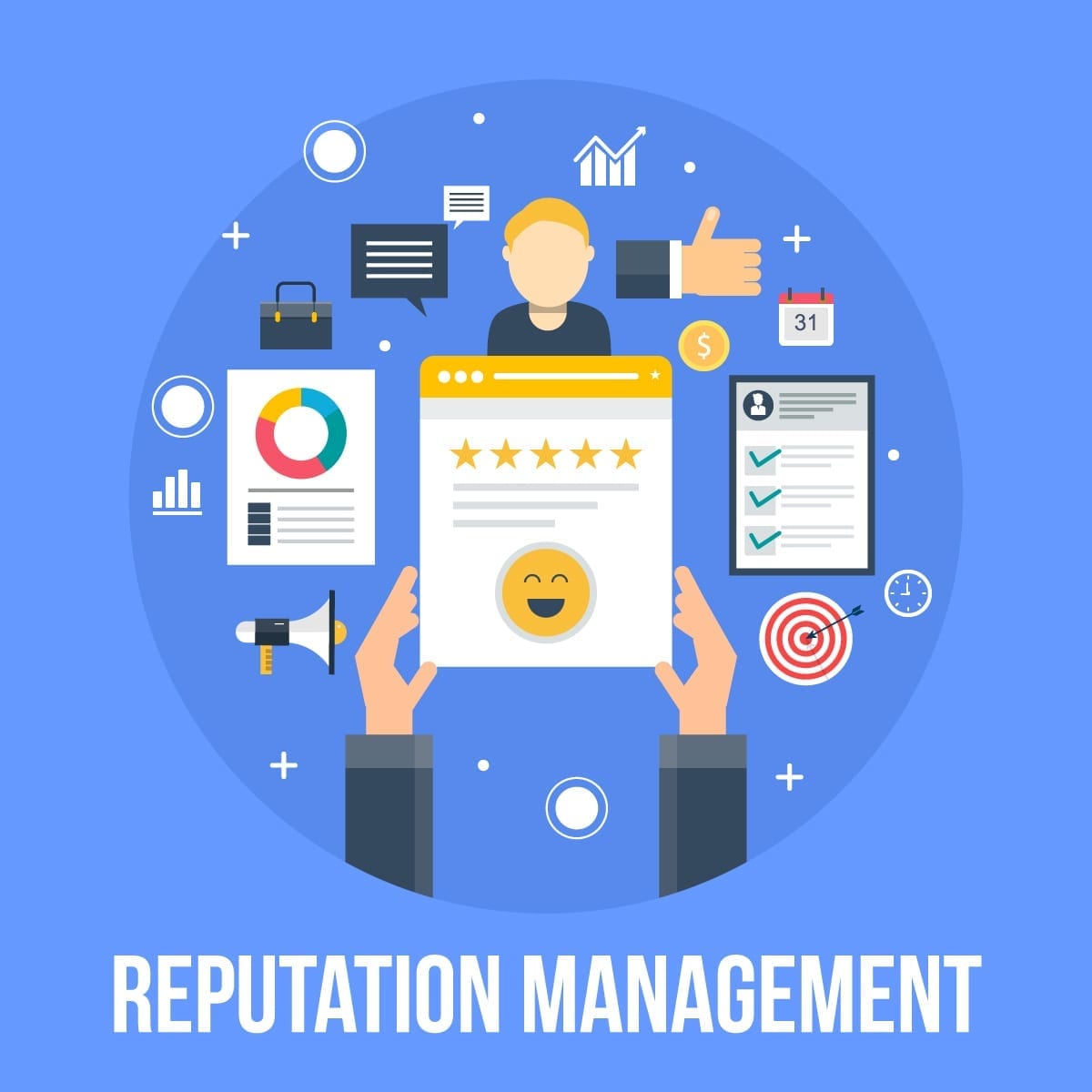 What is Online Reputation Management?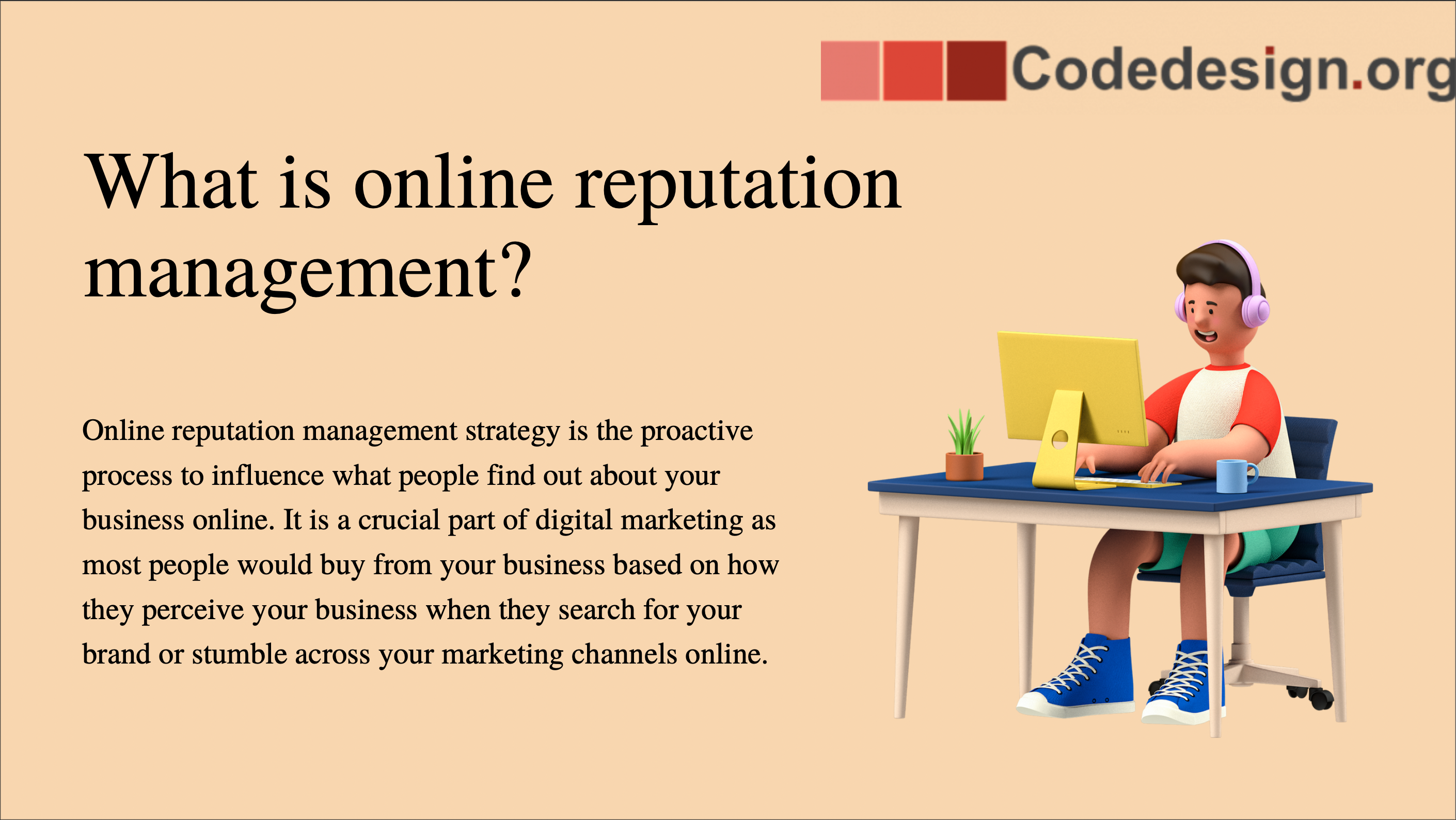 Online reputation management focuses on the strategies and concepts that have the ultimate goal to create a positive public perception for your online business. The key to succeeding in this competitive digital atmosphere is to serve the customers with the leading resources; and prevent and monitor any content that could disrupt the brand's image. To make more sales and revenue in your business, you would like to have more new customers along with the existing ones. Find this complete guide on digital marketing funnel.
However, the trickiest part is to attract the new ones who your competitors could also influence. Hence, the best opportunity that you could have is to create persuading content and have convincing materials online that could showcase your trustworthiness and authority in your niche. The processes include addressing content and customer feedback that could hurt the overall image and reputation of the brand. Here is a complete guide on B2B lead generation.
How does online reputation management work towards uplifting your influence?
It is crucial to represent a positive image to your potential customers or clients when they stumble upon your brand online. And it is a no-brainer that people would search on the search engines, mainly Google, to know more about your services and offers. Read this guide on PPC campaign strategy. However, suppose there is such content for your branded keywords ranking on the front page of SERP results that speaks negatively about you. In that case, there is a great probability of hindering people's trust and your effectiveness to sell. Hence, you could take effective measures like creating content for your branded keyword, publishing it on other prominent websites, and pushing that harmful content below the first page. As you might have already heard, the best place to hide a dead body is the second page of Google SERP results. This is what you need to know about B2B sales outsourcing.
Multiple channels fall within online reputation management. Hence, it would be best to have a full-fledged strategy to uplift your brand image and showcase your authority to anyone stumbling across your website.
Here is how to skyrocket your B2B sales.
Seven pro tips for online reputation management of your business:
1. Focus on brand visibility and enhance your digital presence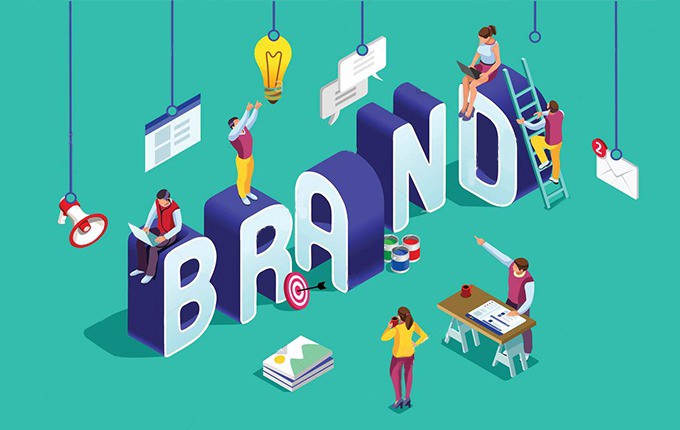 Brand visibility is crucial
Social media channels are the new norms where people spend most of their time online. It is also believed to have at least seven touchpoints between the brand and the consumer before purchasing. Talking personally, it is evident that you won't buy from a brand that showed you an ad for the first time. You might purchase on the same day, but you would like to search about them on Google, find the social media pages to see if they are legitimate, and look at the reviews and ratings to see how good their products and after-sale services are. The same scenario applies to your customers as well. Here is a complete guide on CRM implementation.
To succeed on the digital strata, you must have a digital presence and leave digital footprints for your potential customers to find you online, follow you, subscribe, and ultimately buy from you.
For a B2C business, Facebook, YouTube, Instagram, etc., are supposedly better-paid platforms to engage with their audience. On the other hand, LinkedIn and Twitter are statistically better social media channels for B2B businesses to connect with professionals and entrepreneurs to expand the business. The key is to know your customer persona, which platforms they prefer, and where they spend most of their time. You could then create paid strategies to connect with them and tell your brand message directly.
2. Engage with your target audience on social media and have an effective strategy to persuade angry customers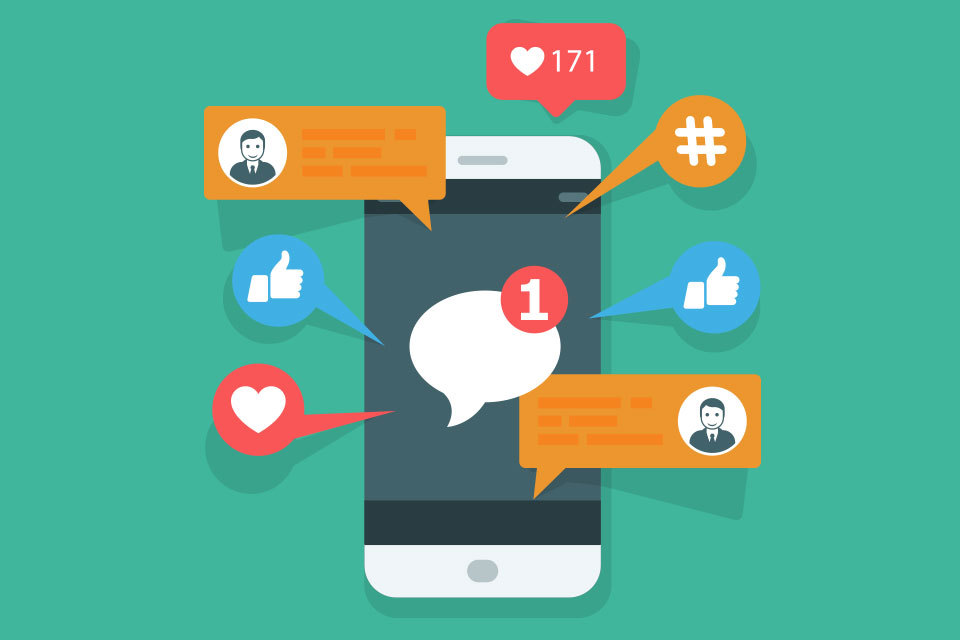 Social media strategy
Creating a relevant and meaningful content strategy for your social media channels could help boost your brand authority and legitimacy. People would continuously come across your posts and may even engage with them, giving you higher visibility. If your target audience spends a considerable amount of time online and finds you with all relevant posts, you would build authority in your business area. The posts' relevancy would make you a synonym for your business niche.
You could also find some angry and rude comments from your customers. If you had a dedicated team to solve the problem, you would decrease the churn rate and increase the overall retention and profitability rate.
Read this article for B2B marketing strategies.
3. Focus on search engine optimization and update blogs regularly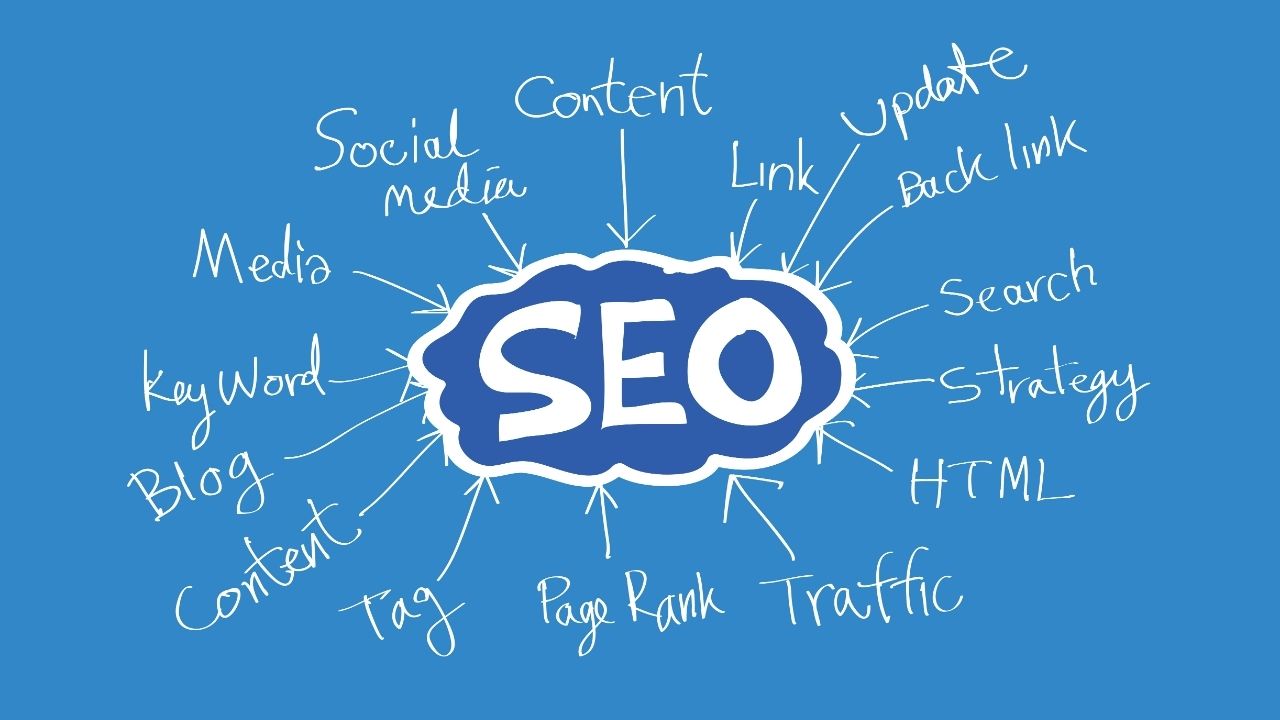 Search engine optimization
Most of the businesses don't convert leads because of the increase in competition and lower attention span of people. However, lead nurturing is an area that could uplift your reputation, authority and help people trust your brand. Most people turn to search engines to search for their queries, and here lies the opportunity for you.
If you know your customer persona and have blogs, videos, infographics, etc., that were meant to solve the queries and challenges, you would earn brand advocacy that could ultimately lead to sales or a spread of word of mouth. Focus on search engine optimization, as it would help you connect with the target audience organically and is the long-term player for your business.
4. Have a focus on paid, earned, and owned media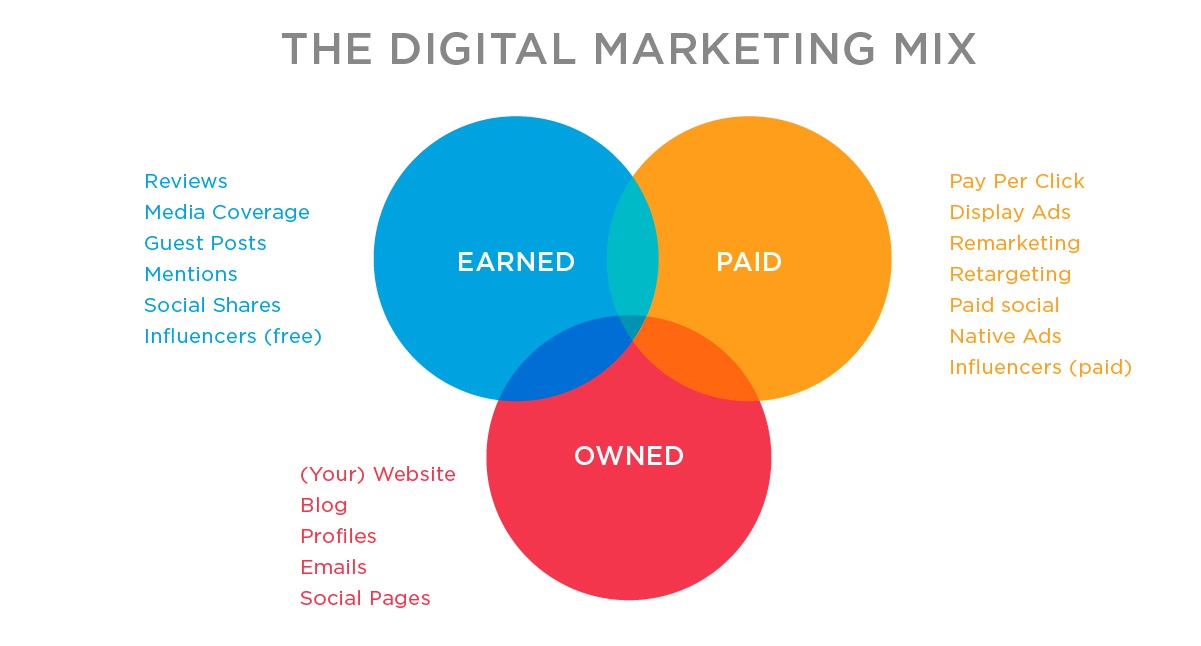 Earned-owned-and-paid-media
The promotion of the content that requires payment comes under paid media. A dedicated strategy including various digital marketing channels could be an excellent way to get quick recognition and visibility. Earned media is the content you get from external platforms free of charge that covers topics around your brand. Press coverage, forums, third-party listing, external articles, external blogs, and vlogs are examples of earned media.
Owned media is the content you produce to engage your target audience, nurture them, and add value to them. This may include videos, articles, infographics, social media marketing, etc.
5. Have a close analysis of where you stand in the present in terms of online reputation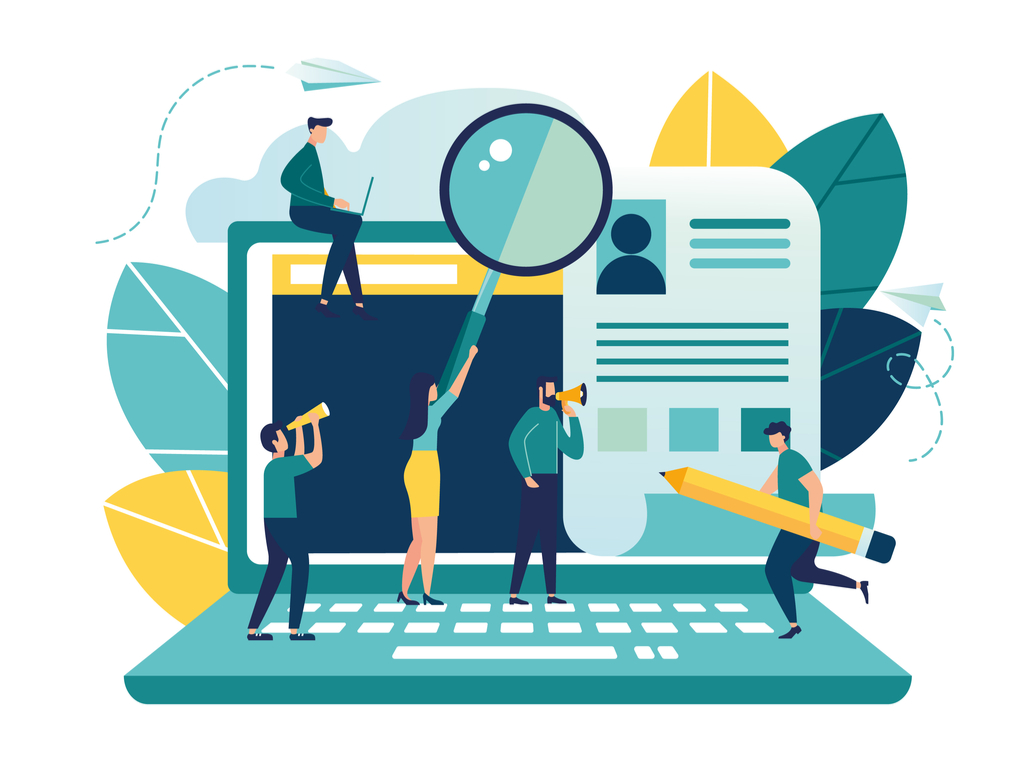 Online reputation analysis
The first step towards solving a problem is analyzing where you stand and what further steps could be taken to solve the issue. You could look at the social sources or other blogs and news websites that publish content featuring your business to know what comes to their mind regarding your business.
Look at the complaint websites and review websites to analyze your customers' feelings about you, your products, and your services. Using the complaint box is an excellent method to get an impression of negative reviews or comments online.
You could also use other online sources to track your brand, competitors, and customers by checking the online sources from social media networks and forums, blogs, and many other websites.
Google Alerts is yet another way to keep track of the content that revolves around your business. You could make use of Google alerts to be alert about the industry news and follow your competitors.
6. Be prepared to stand against the online reputation smear campaign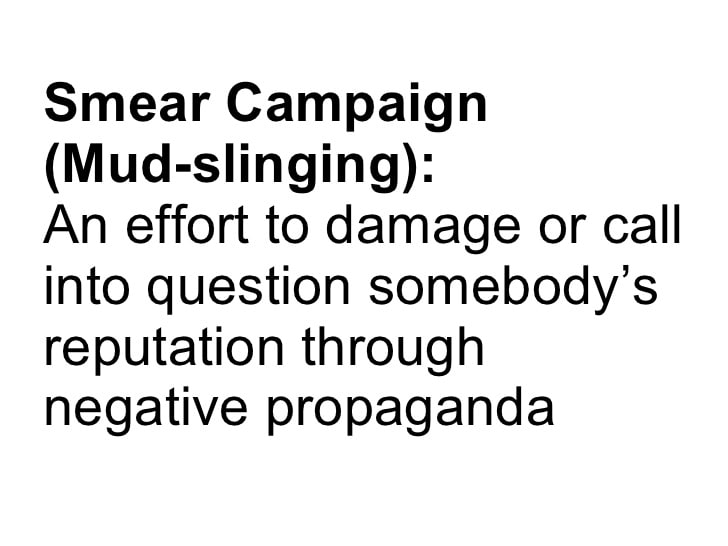 reputation smear campaign
If you have been subjected to a smear campaign that threatens your company's reputation, you must be prepared to take action to survive. Train your employees to respond positively to offensive comments and maintain acceptable standards and behaviors. Your social media posts should also spread positivity and be designed to encourage customers to leave positive feedback. If the negative comments are due to your mistakes, feel free to admit and promise to give better services.
Focus on SEO to rank for the keywords that your customers or clients would use to reach you. Use tactics like creating content and publishing them on various sites to get the top page, and have content only talking about your brand as you want to. 
Legal liaison and speed of reaction could also help you remove the reviews that claim false about your company and has the ultimate aim to destroy your reputation rather than providing feedback.
7. Address criticism
You must be eager to respond to your negative feedback, as it implies that you care for your customers and value the feedback. The key to success in this competitive atmosphere is to earn the audience's trust and iterate the process to make things simpler for the audience.
Check this infographic to understand 5 Things to Consider When Choosing Reputation Management Software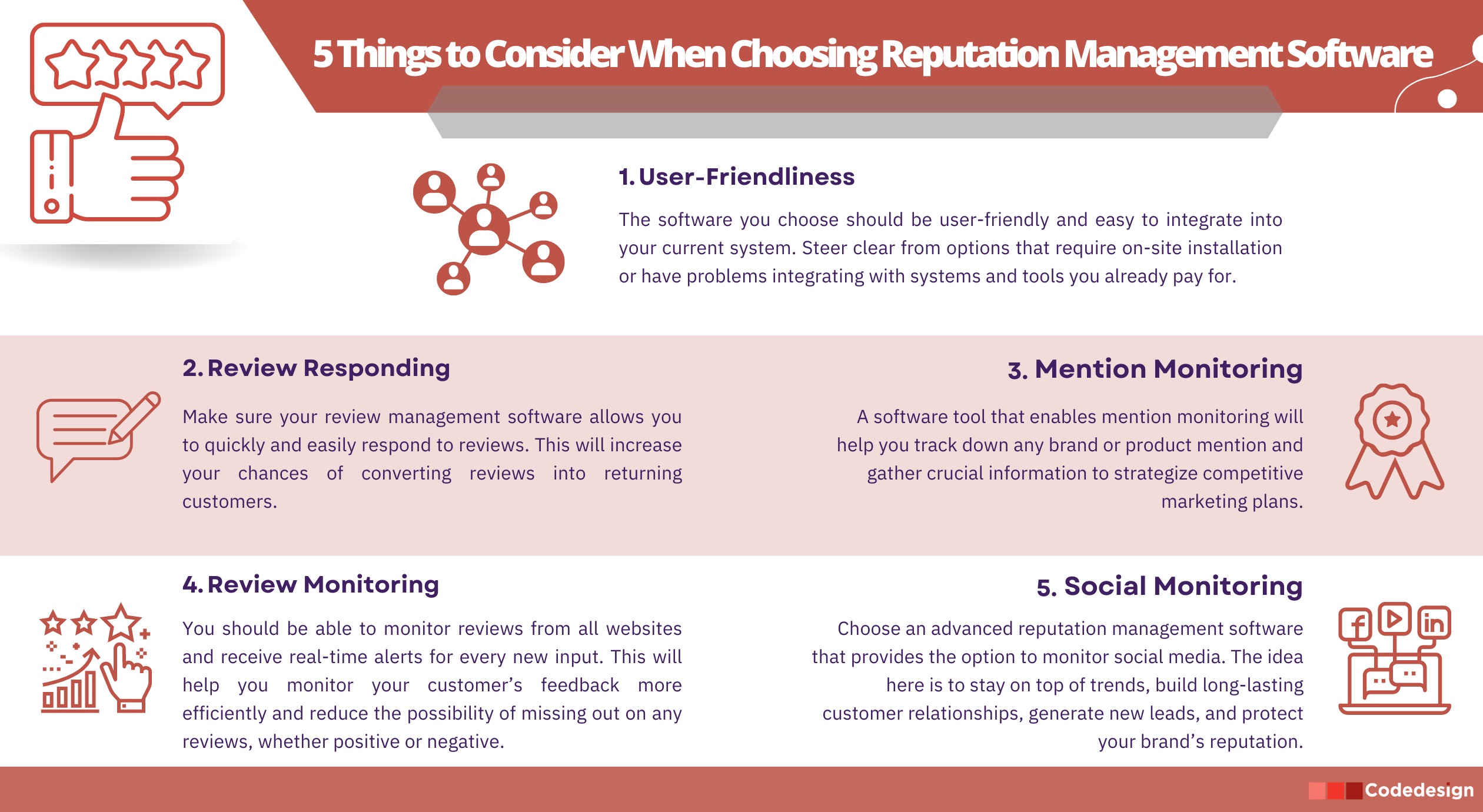 Graphic provided by Crazy Egg.

Conclusion
The main part of online reputation management is to listen to your customers, address the pain points, make the process simpler, and find new ways to connect with them. You should learn from your mistakes and be well-mannered with your potential customers online. 
You should be transparent and monitor what people say about your brand. Your employees must be trained to react quickly and politely. Online reputation management is a multifaceted method, and hence you must be ready with a strategy to address all the issues and be the best version of yourself online.
CodeDesign is a leading:
- Amazon marketing agency, and
Feel free to contact us to see the unprecedented growth of your business.
---