How to list a business on Google My Business?
Google my business allows you to list your business on Google maps and optimize yourself for local search results. People can add information about the business, such as opening or closing times, contact details, or a link to the company website. Listing on Google my business is accessible; however, it should be necessary for every interaction with a physical shop or a digital business because many people visit Google to know about the local shops beside them.
The world is getting digitalized, and the habits of people have changed a lot. Around 46% of all Google searches are meant for local information, which clearly indicates the new consumer behavior. Also, you would be amazed to know that around 97% of people learn about the local company online, mainly through a Google search. Google's algorithms are developed to solve the user intent, and even you might have searched for local businesses around you on Google.
How to set up Google my business page?
Step one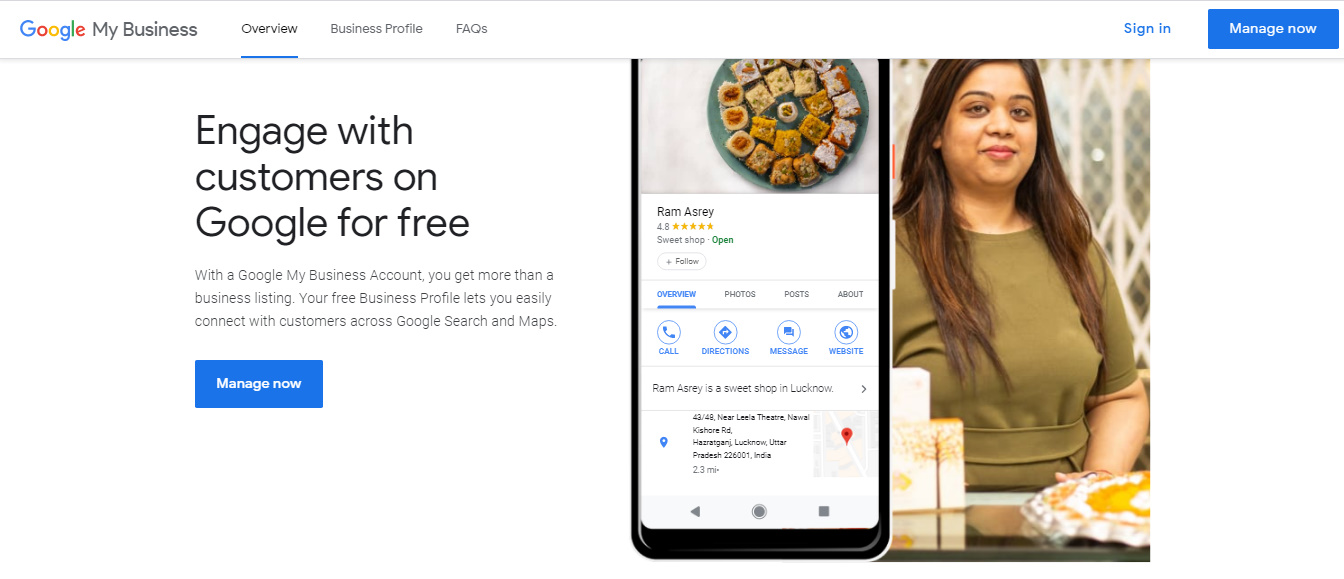 Hover to "google.com/business."
Step two
Click on manage now.
Step three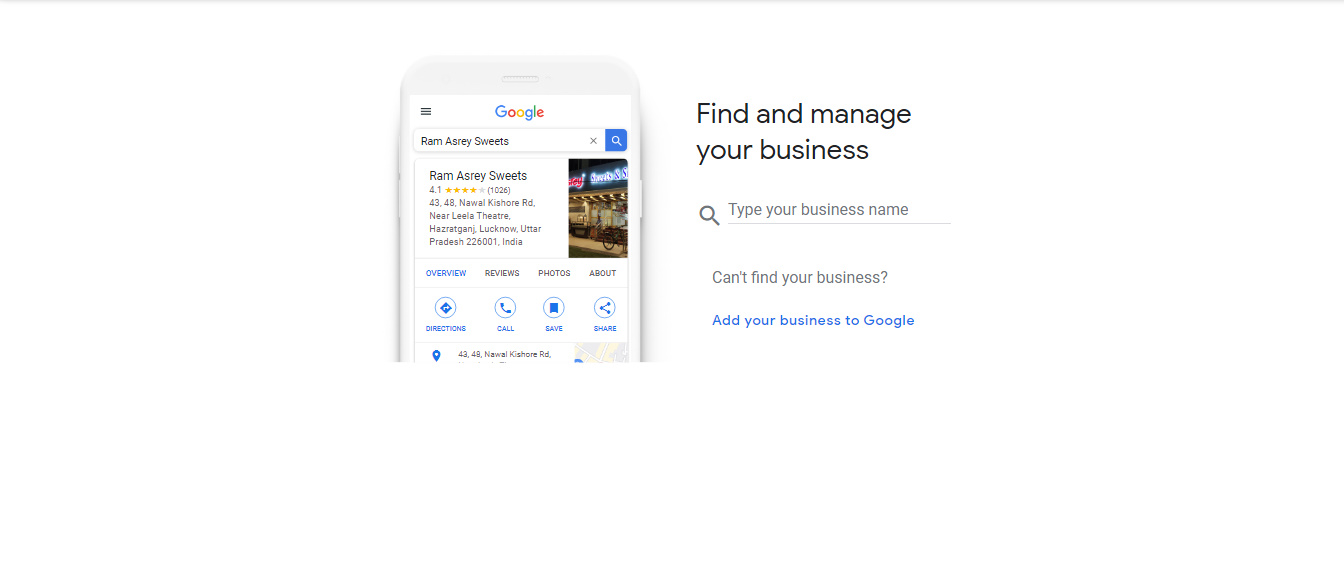 Click on 'add your business to Google.'
Step four
Start building your Business Profile.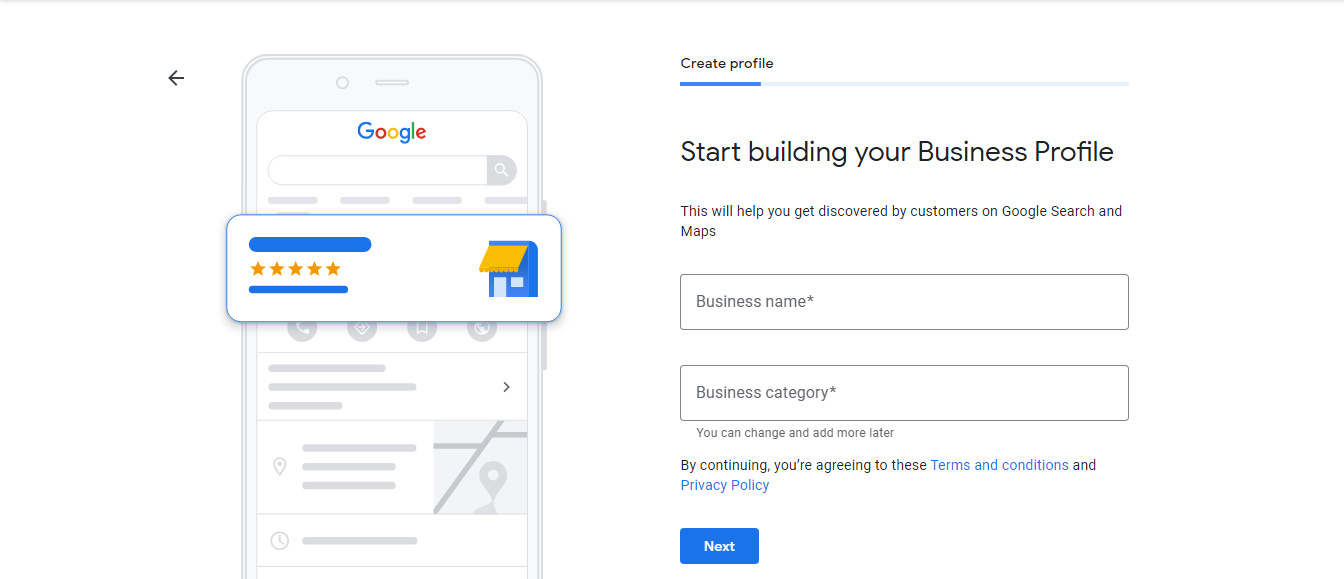 At this stage, you will be required to fill in your business name and business category. You could also change or add more categories later. After filling in the information, click on "Next."
Step five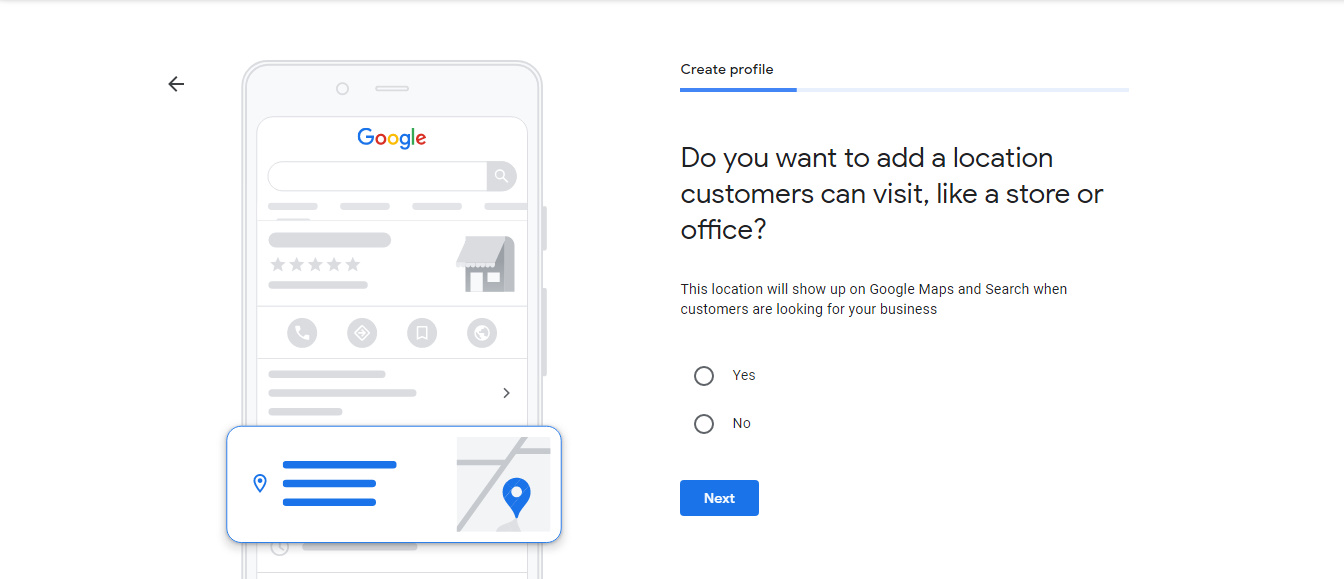 Fill in whether you want your business to show on Google maps and search when customers are looking for your business. You have to either choose yes or no.
Step six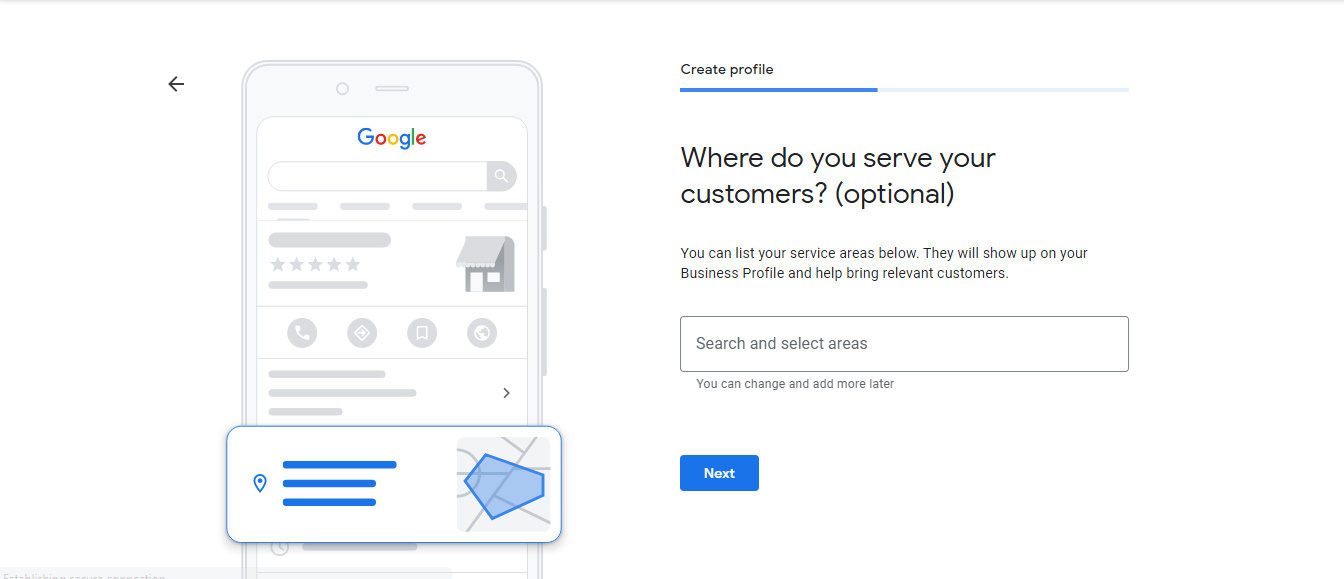 Search and select areas where you serve your customers. It would be best if you chose the places where you do business.
Step seven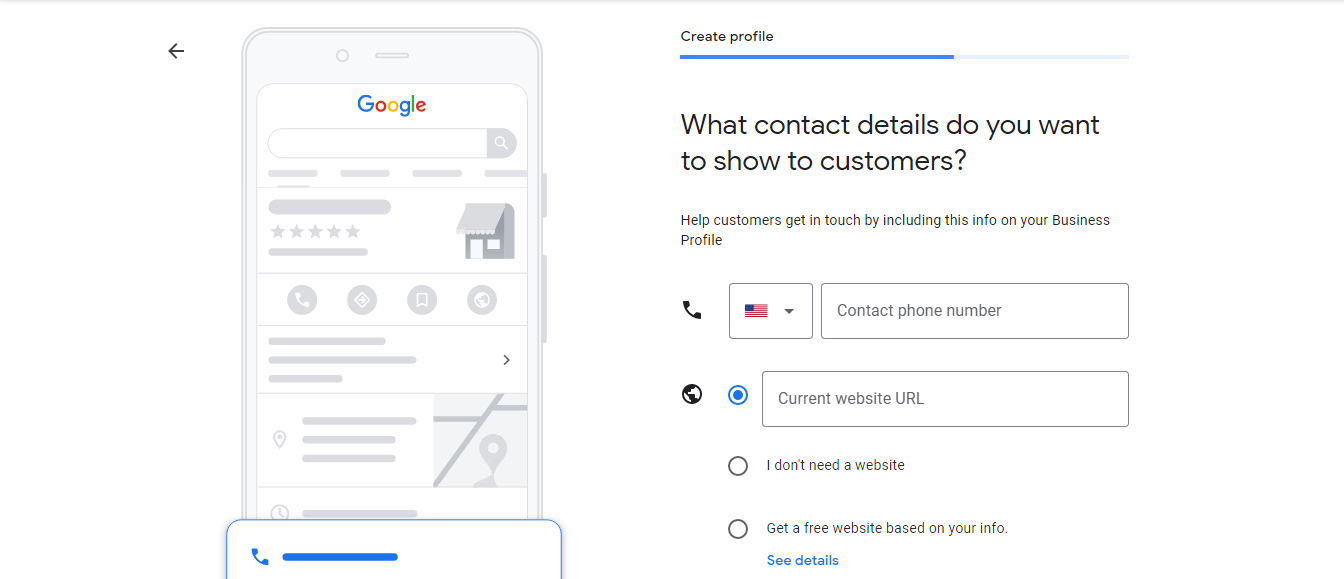 At this step, you will be asked to provide your mobile number and website URL.
Step eight
Google will ask whether you want to get updates about your business. You have to select either yes or no.
Step nine: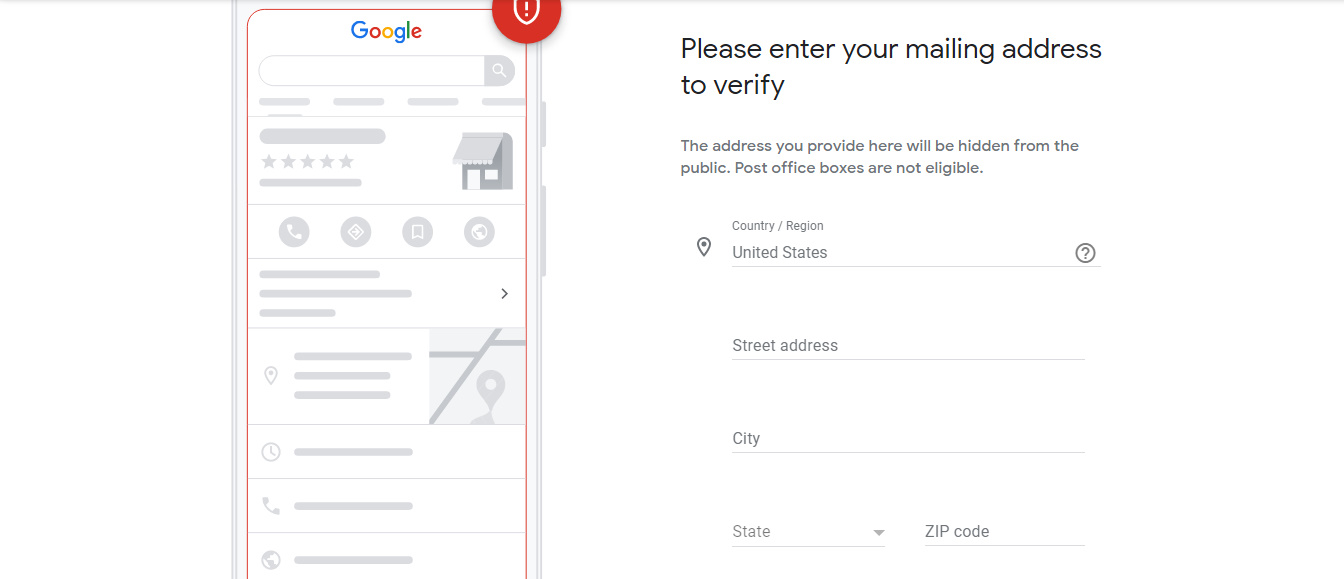 You need to verify your mailing address. The address that you provide at this stage is hidden from the public. Also, post office boxes are not eligible. It would be best to put the country/region, street address, city, state, and ZIP Code. If you do not want to verify this stage, you are given an option to verify the information later. You could choose the 'Next' option then.
Step ten: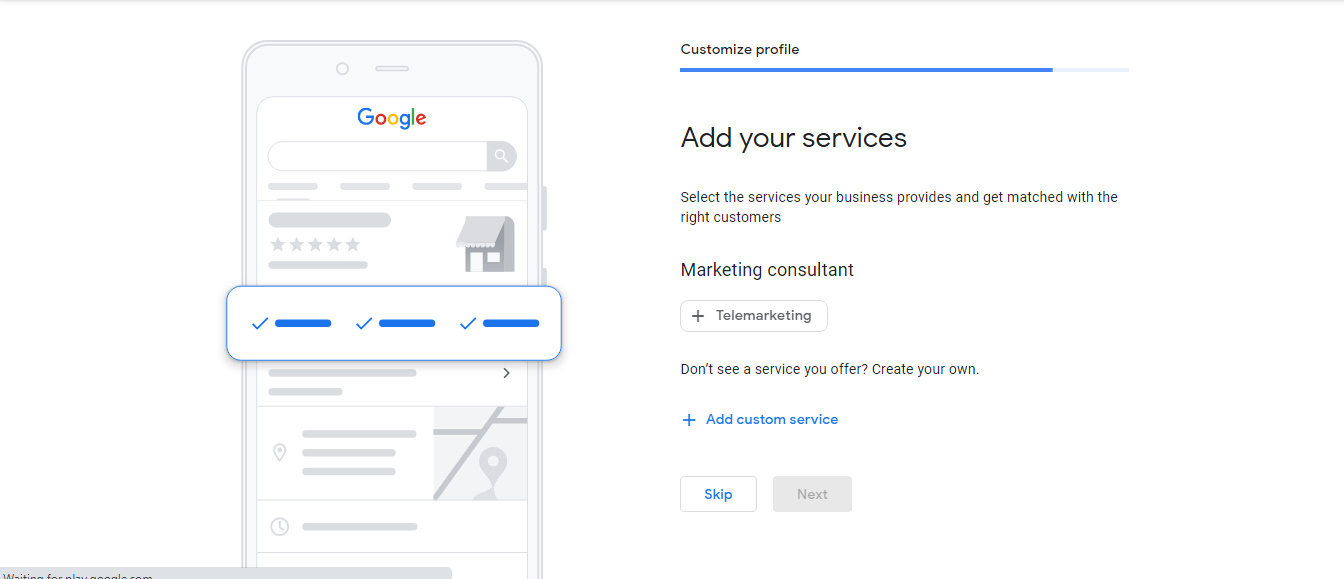 Add your services. At this stage, you need to select your business's services, and it would help you get matched with the right customers when they have a query related to your business. If you don't see the services you offer, you need not panic because you can easily create your service and put it in the box. At the bottom of the screen, there is an option to add a custom service that will help you to add your customer service.
Step eleven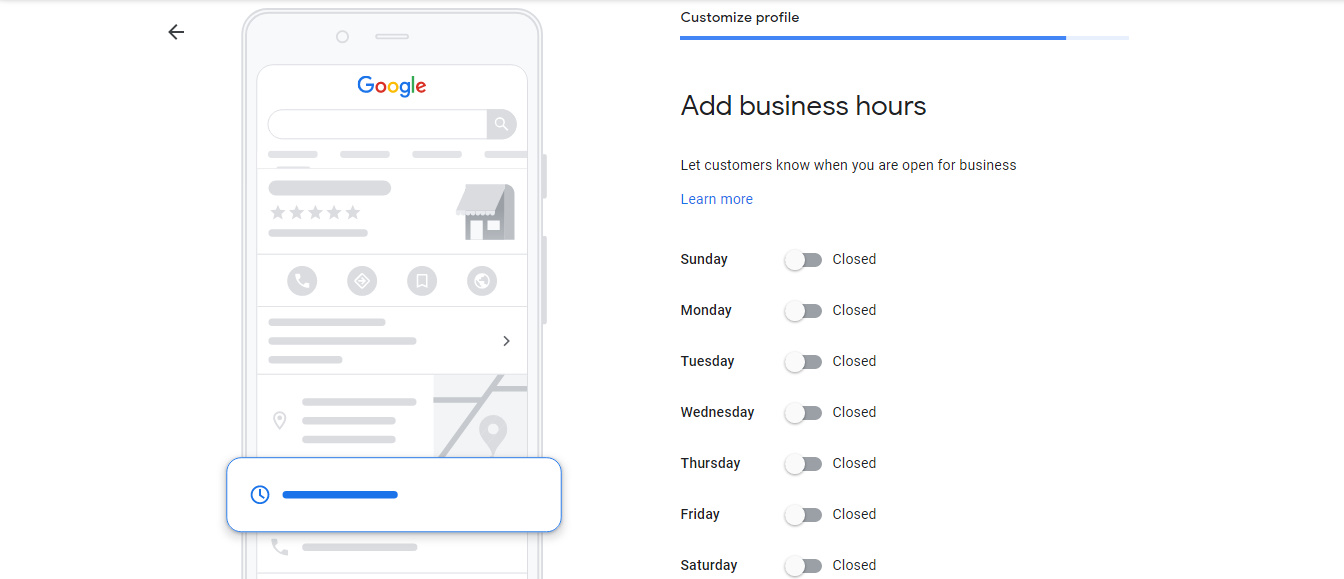 Most businesses have a specific period when they work. Most shops remain open for five or six days while others remain 24 hours open and seven days a week. To prevent any confusion for the customer at this stage, you will be asked to add business hours by Google.
You would see all the seven days of the week named and an option for you to choose which day your physical shop or business opens and your working hour.
Step twelve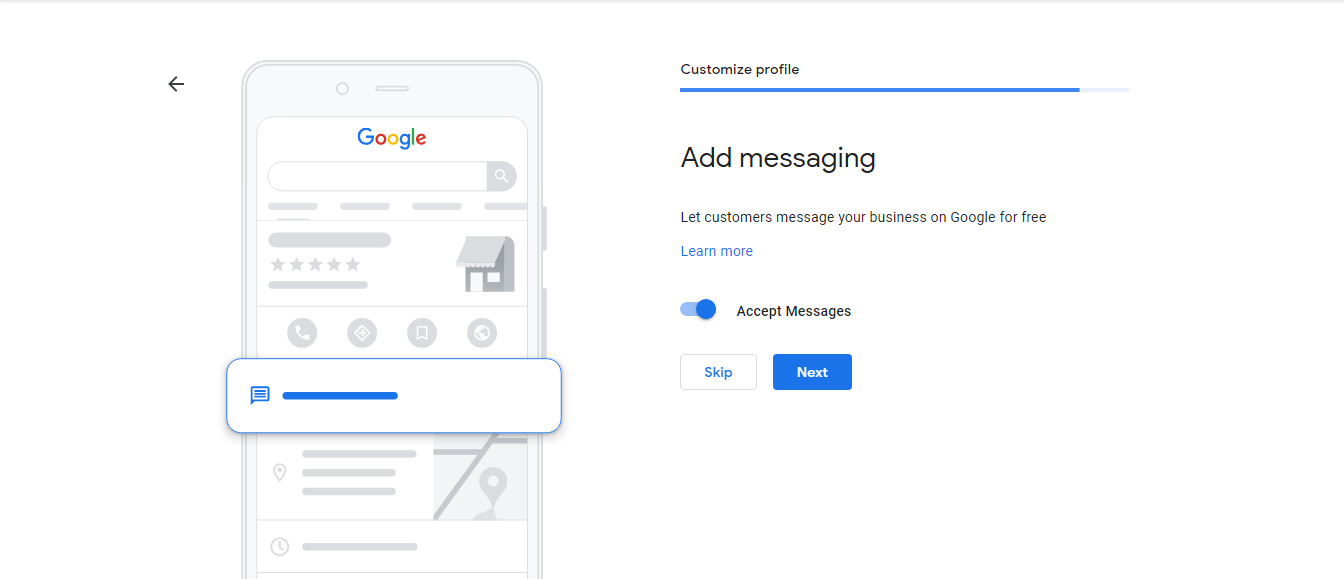 Add messaging. Here you will be given the option to choose whether you want to accept messages or not. If you accept to receive messages, then your customers could message your business on Google for free. Also, we suggest you get messages because your customers could easily connect with you and this may act as a chance for you to convert them.
Step thirteen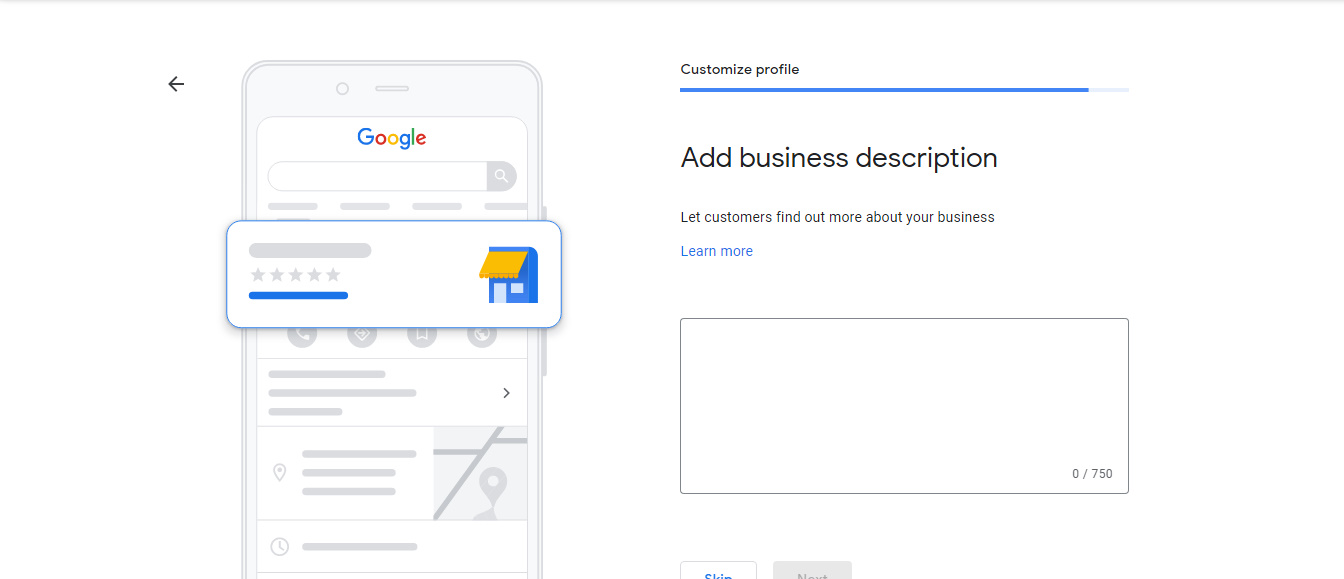 Add a business description. You could add business descriptions of about 750 characters that appear in the local search results. You must utilize this opportunity to add relevant information about your business so that the customers can easily find more about you and your business.'
Step fourteen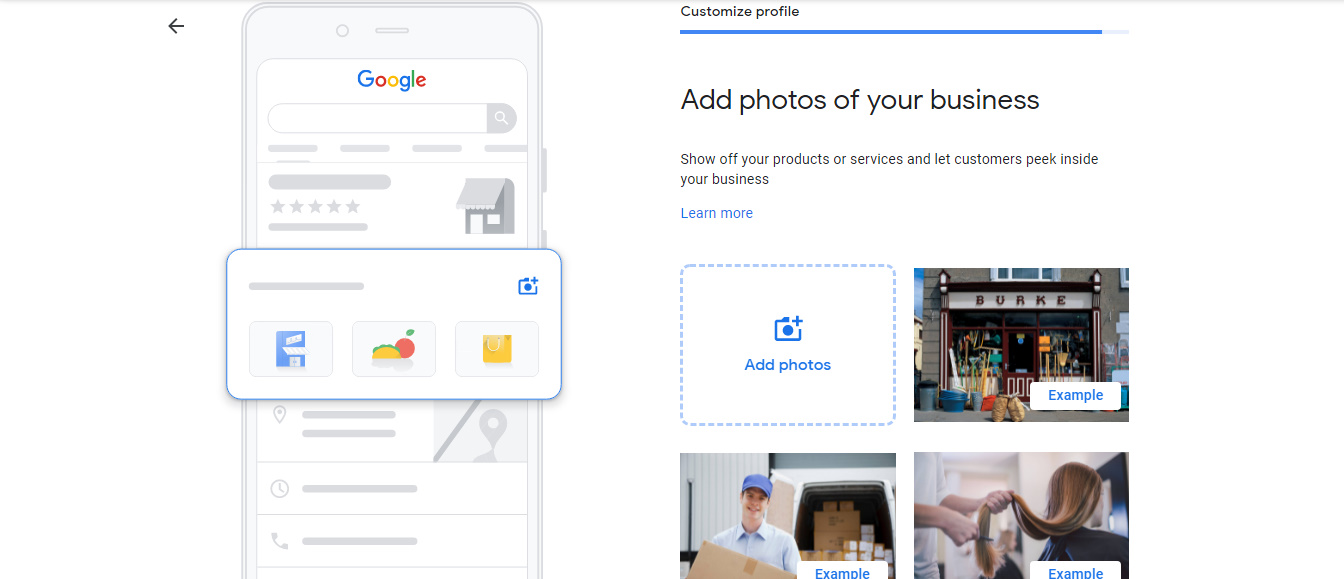 You need to add photos of your business. Pictures have a great potential to connect with your prospective and attract them and hold their attention. This option gives you the freedom to show off your products or services and let customers have a peek inside your business. Google my business suggest you add well let straight and photos that are easier to read.
Step fifteen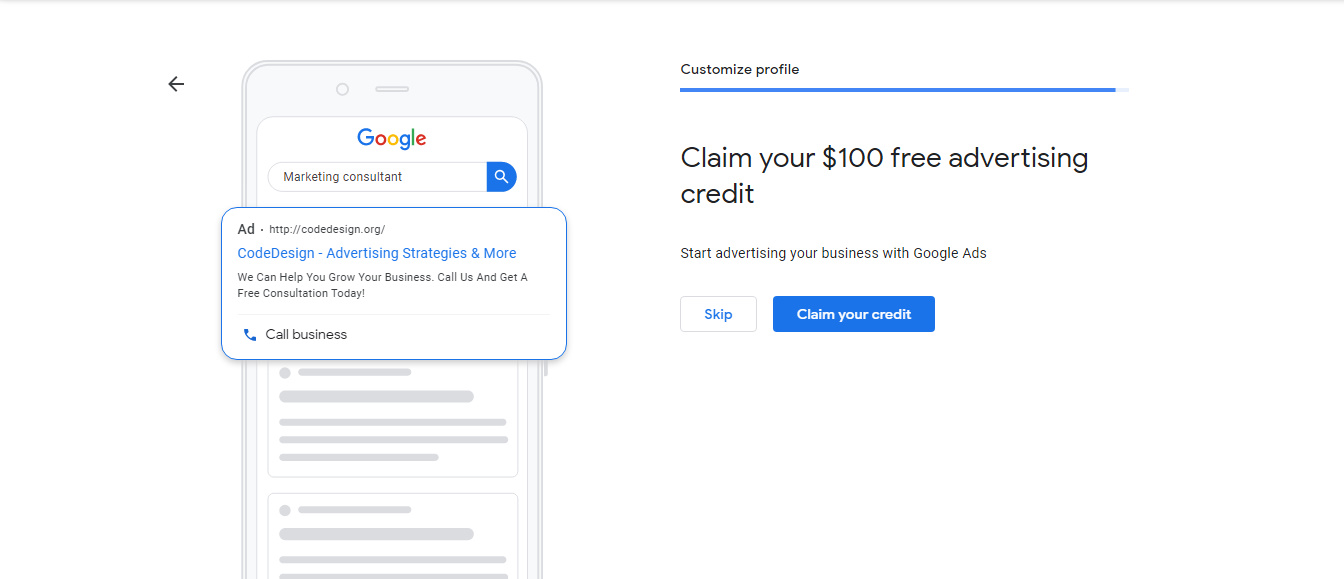 Google ad this stage helps you with a $100 free advertising credit. It means that you can start advertising your business with Google ads for hundred dollars without actually depositing.
If you claim the credit, then you would be driven to AdWords.
At this stage job business profile is almost ready. However, you can still customize your profile and continuously make updates and edits to your profile at your own preferred time. The improvements which you will make would only be visible to customers on Google after you are verified.
Google My Business dashboard

Google My Business dashboard is a simple and easy-to-use place where you can easily keep track of posts info insights, reviews messages, photos, services, etc. If you had verified your business in the early stage, then that's great. Otherwise, you will need to finish your fee listing and confirm that you can manage the company to allow new customers to find you across Google. At this stage, you are all set to leverage traffic from Google by local SEO.
How do I optimize Google my business listing?
Make sure that your information NAP matches on every listing. For example, if you are filling out directories like Yelp or Bing local, then make sure that you pick a standard way to write your address, name of the business, and phone number to maintain consistency. There is always room for minor errors to come in. Thus it would be best if you always were very cautious when you are putting information. At the same time, you should also get your website listed in almost every little event online directory possible.
Asking your customers to write positive reviews for you could be a game-changing move. Reviews not only boost your local ranking but also persuade your customers about your high-quality services. If your previous customers are satisfied with your service, then they might like to put up a detailed review about their experience with you as well.
Local citations could be a great option to boost your local search results and get you more traffic from specific areas where you provide business. Yelp, Better Business Bureau, Angel's list are some of the primary citation sources for you to explore. Local networking groups or getting interviewed by local media could also help you acquire local links.
Improve your backlink portfolio.
Backlinks act as votes from other websites to your website. You could approach higher authority websites with guest blogs or outreach to other bloggers to write reviews for you. Also, focus on the digital marketing funnel while creating the content.
Conclusion
When you optimize your Google business profile, there is a high probability that you could experience an improvement in the engagement rate. Around 33% of people visit Google to know about the local shops in the address thus it is no more an option but a necessity for you to improve your Google Business Profile. Your Google My Business strategy should revolve around providing pertinent information about your business to your consumers and enhance customer satisfaction.
Here is a complete guide on the latest revolution - Voice Search Optimization
About CodeDesign
Codedesign is a digital marketing agency specializing in e-commerce and B2B online marketing. Our digital team utilizes the latest digital marketing tools and strategies to help clients reach their business goals. We offer comprehensive services such as website design, search engine optimization (SEO), content marketing, performance marketing, social media marketing, CRM and marketing automation, email marketing, and more. Our experts create and implement customized digital marketing campaigns to increase website traffic, generate leads, and drive sales. Our expertise in e-commerce and B2B marketing allows us to understand the nuances of the digital marketplace and create effective marketing solutions tailored to their client's needs.
CodeDesign is leading:
- Digital Agency
- Digital Marketing Agency
- Amazon Marketing Agency


Feel free to contact us to see the unprecedented growth of your business.
---