Researching and understanding our audience respecting Privacy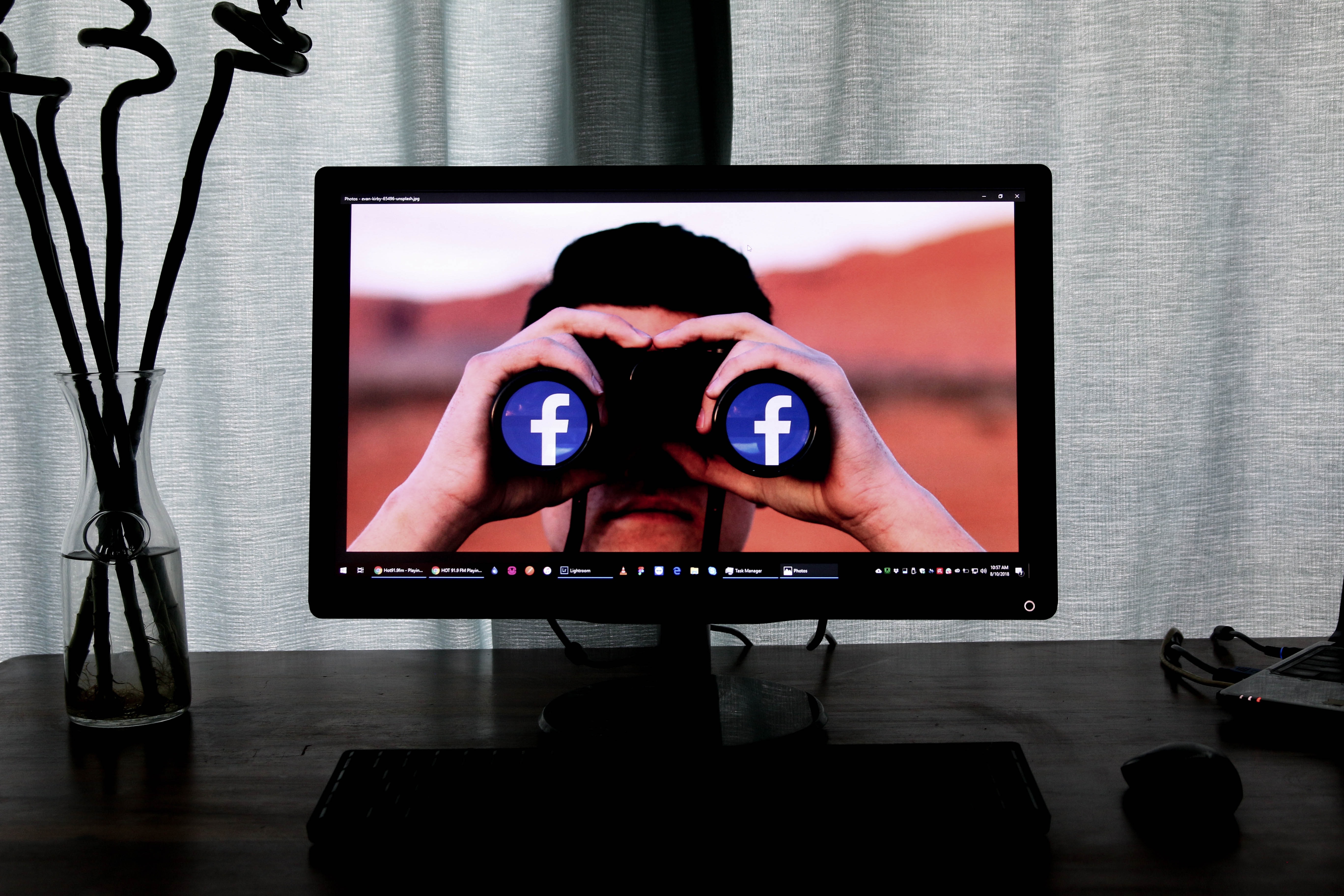 Source: Unsplash
As marketers, we understand that when we use cookies or platforms like Facebook to investigate our target audience, we are not trying to spy on our audience and invade their private life. We want to know them so we can sell our products better. But, while it is not a big deal for us, some users feel that they are being tracked by brands to sell their valuable information. Everything really depends on which side you are on. You could work with us, the leading digital marketing agency to assist you in digital marketing.
New search engines like Brave have attended to the demands of their audience, offering a platform that lets them go on the internet without being tracked by companies, while big companies like Google are talking about a cookieless internet, in which websites are not allowed to keep track of their user's marketing activities.
But, can we as marketers understand our audience without looking through their virtual activities? Well, we will answer this debatable and moral question in this article!
Keep reading!
What are cookies?
When you enter a website or blog, you can see that a pop-up appears telling you that you need to accept the cookies to navigate. Not everybody spends the time to read the terms and conditions, so, basically, these terms say that you accept these companies to keep track of all your activities on their website.
Many people tend to think that the internet is free, and while that is the case, the hidden truth behind that is that companies allow you to use their sites In exchange for your information and activities on their website. But they are not reading your personal conversations. Relax. They are just looking at what you buy or would like to buy, and, as a result, the refrigerator you were looking for last week will suddenly appear on your social media.
These tools have allowed marketers to understand their audience better, but, as we mentioned before, some of them can feel bad about it, which is the problem we have to solve.
Source: YouTube.
Deconstruct your target audience
To start understanding your audience first, you should build your perfect customer, your buyer persona. To do this, you should underline the demographics of the customers that could buy your product. To do this, take into consideration factors like:
Age
Gender
Location
Education
Income
Occupation
Marital Status
Ethnicity
Once you gather all this data, you have a clear idea of what activities, day-to-day tasks and buying decisions your customers have. The main idea is to concentrate your marketing efforts on the people that will make the most impact.
Use Psychographics
While demographics explain the main characteristics of your desire audience, it lacks something important, and that thing is their real feelings and interests, the things that move them emotionally. So, psychographics can help you to get a much deeper understanding without spying on all their Google searches.
To do this, add to your buyer persona more characteristics like:
Personality
Attitudes
Values
Interests/hobbies
Lifestyles
Behaviour
But studying psychographic is not just about filling these characteristics with basic information. What makes you understand them better is understanding the reason why they do and like all these activities. Here is an example:
DEMOGRAPHICS

PSYCHOGRAPHICS

Male
Age between 20 to 30
Single
Interested in video games, saving money and weight loss
Income of $40.000 a year

Interested in video games as a way of socializing
He reads a lot of articles on blogs about weight loss
Is not interested in restricted diets but would like to start exercising
Cares a lot about their looks
When you get to know the intentions and feelings of your desired audience, it is easier to understand them since you know what their real needs and why they have these specific needs.
How to build your buyer persona?
Now that you have built the basic profile of your target audience let´s see how we build the right buyer persona to understand our future customers better.
Step 1: Research what your ideal customer looks like
In this phase, you already have your psychographic and demographics analyses together, so this will allow you to set the base of your target personas to identify their properties. All this process will give you a benchmark of which organizations you are trying to attend.
Step 2: Connect the common characteristics
In this step, you should look for a similar problem that your customers could have. For example, your customers need a way to lose weight without the most strict diet, and they want to look fit and keep eating healthy. This aspect helps you see what you can offer to your buyer persona.
Step 3: Create various profiles
Most professional businesses create between 3-7 buyer personas since it is unpredictable to fit all the possible characteristics on just one fictional customer. A pro tip to do this is to identify the customers who have the same challenges and aspirations so that you can group them in their own segment.
Step 4: Give them a name.
If you want to create a real buyer persona, they have to be "real," so you have to give them a name. This will allow you to create more personalized fictional customers. Another pro tip to this is to add an adjective that helps you understand more of the context of your future customers, for example: Erika, Energetic.
Source: YouTube.
How to Learn More about Your Audiences?
After creating your buyer personas, some other key indicators and strategies can help you understand your target audience. Some of them are:
Study your existing audience
Your loyal customers are the perfect representation of your buyer personas and help you see what targets you should aim for. To do this, you can roll out customer satisfaction surveys to all your current customers to know how their experience was. There are many ways you can send them these surveys like:
Email Marketing
Polls and questions on Instagram stories
Forms on your website
Surveys on social media
With these surveys, customers know that they are giving their personal opinions about your business, and your company is not finding this key information without their permission.
Gather data from your sales teams
Your sales team deals with your customers daily, so if you are looking for further input, they are your most reliable source for developing customer data. As we mentioned before, surveys are the less invasive way to understand your audience without invading their privacy. Your sales team can do these questions to get immediate responses for your market research. 
Understand the needs of your customers
The customer of your business can differ from the decision-makers. The key in this strategy is to produce content for these sub-audiences. If you are a B2B organization selling Software, your best option is to target mid-sized businesses with more or less than 100 employees.
If you look into the profile of your customers, they may be:
People around 25 to 35 years old
They work within a customer service department or at a
 digital marketing agency
They are looking for easy to handle apps
Look for useful features that make their experience more manageable
Research your competitors
Who are the customers of your competitors? Reach them and make them come to your business!
Studying your competition is a great way to get an idea of what your clients want, and if you find a weak spot and overlooked areas in their management style, you can upgrade it and offer better services to your target audience. You can even observe and learn about their marketing tactics and make them your own. Just try to add your personal style to distinguish your company from theirs. 
Source: YouTube.
Final Thoughts
While analytics, algorithms and cookies may have all the personal information about our customers, we can see that there are more "clean ways" to study their buying habits and overall interests. Having relationship marketing with them and asking them about their opinion is the first big step to research and understand them. As they get more used to our services, they will get to know many different types of customers.
Before studying, build your own perfect customer with all the demographic and psychographic data to clearly imagine what audience we should aim for. Some cookies may be inoffensive, but if some customers don't feel really comfortable with them, the best way is to adapt our strategy to their needs.
Until another article, see you soon!
CodeDesign is a leading:
- Amazon marketing agency, and
Feel free to contact us to see an unprecedented growth of your business.
---