Qcommerce: What is it?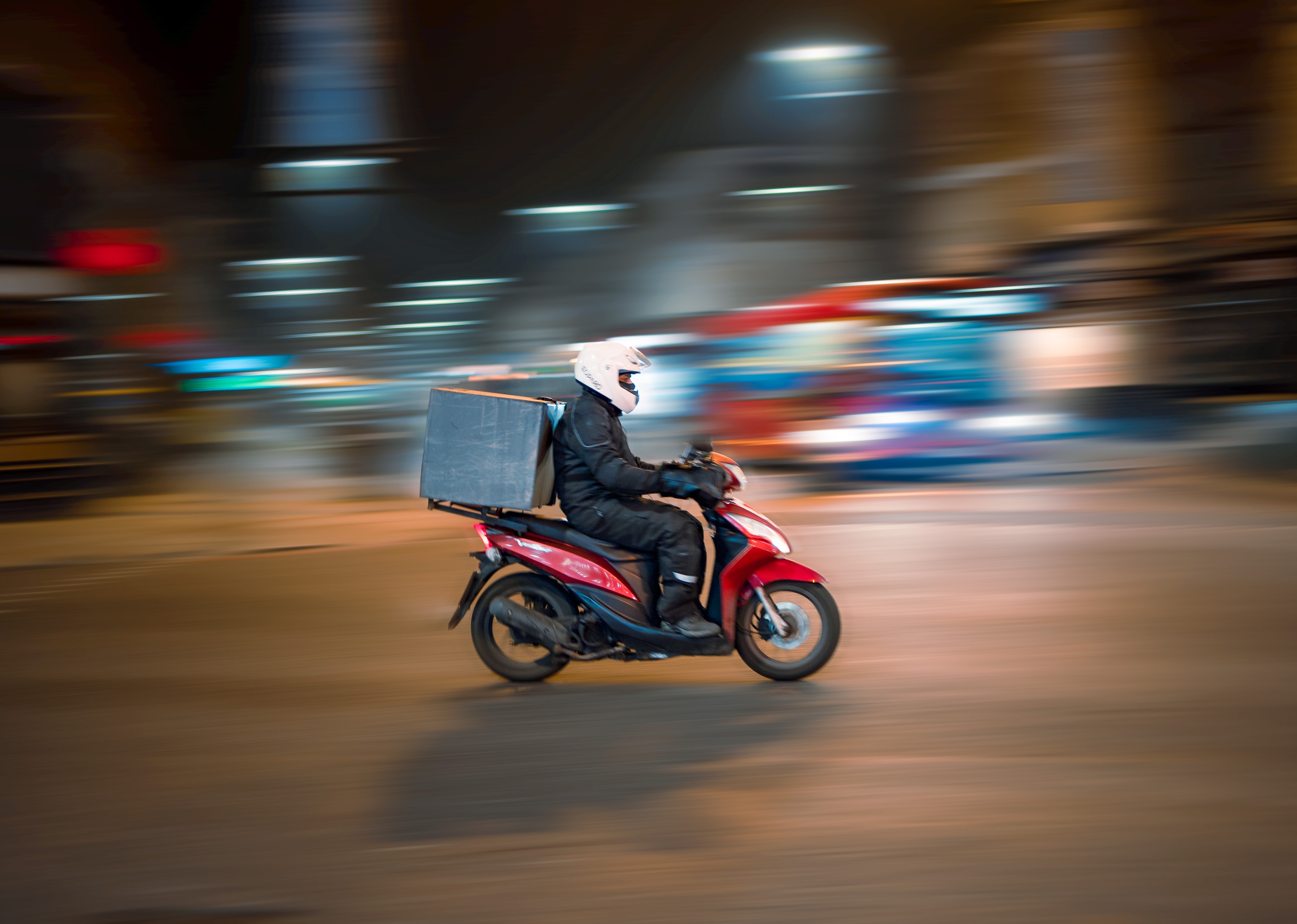 What is Qcommerce?
The "Q" refers to quick and quick commerce as a trend shaking how we consume our products and how e-commerce works.
But how did Qcommerce become a thing? Well, we can thank COVID-19 for this.
See, quick commerce is something we have used for many years and decades. Pizza and food deliveries are great examples where consumers prefer to order their food by phone and receive them in less than 30 minutes. If not, pizza is free.
But with COVID, qcommerce took another importance because, in that troubled times, deliveries were our saviours and the only and most comfortable way to receive our food safely and quickly, just by ordering it through our smartphones.
With the growing popularity of this modality, today, motorcycles and cycling deliveries took over all the streets of every city, and consumers are demanding not just food but any product that can be delivered to their homes in 15 minutes or less.
By 2021 the global last-mile delivery market had a value of USD 40.5 billion, and by 2030, it could generate USD 123.7 billion, with a CAGR id 13.21% during the 2022-2030 period, according to a Straits Research report. Meanwhile, the Economic World Forum expects this market to grow by 78% globally by 2030.
 In this article, we'll discover Qcommerce, its modalities, characteristics, and even the future of this trend.
CodeDesign is a leading digital marketing agency ranked #1 in Lisbon, Portugal. You could work with us to accelerate your business growth.
How do QCommerce companies operate?
Qcommerce is an e-commerce business model based on quick-demand delivery, delivering products in the shortest amount of time, from 30 minutes or less in most cases. These companies use a micro-warehouses strategy, placing these deposits in every neighbourhood. They gather a limited number of products chosen according to the demand data based on a hyperlocal level. 
Once you make an order from the Qcommerce app, the delivery goes to the warehouse closer to your location, grabs the item and takes it to your house in the quickest time. This process is also known as the Vertically Integrated Quick Commerce Model.
Source: YouTube.
Qcommerce vs E-Commerce
Instead of seeing them as two opposing entities or competing with each other, the reality is that qcommerce is more an evolution of e-commerce than its counterpart or "nemesis in business." As we mentioned before, qcommerce is an e-commerce model, and ultimately we use the same means to order our purchases but with some fundamental differences.
Let's see what these differences are.
Delivery speed: minutes & hours versus days
Quick commerce promises fast delivery with all quality standards, which sets it apart from e-commerce. While an e-commerce order can take between 3 or 5 days, qcommerce establishments do so within hours or minutes. By implementing Micro Fulfillment Centers (MFC) near all towns, these companies can make deliveries to any city area in less time.
Micro fulfilment centers must have all the supporting technology for inventory allocation, demand forecasting, and last-mile courier delivery so they can quickly pick and despatch all items.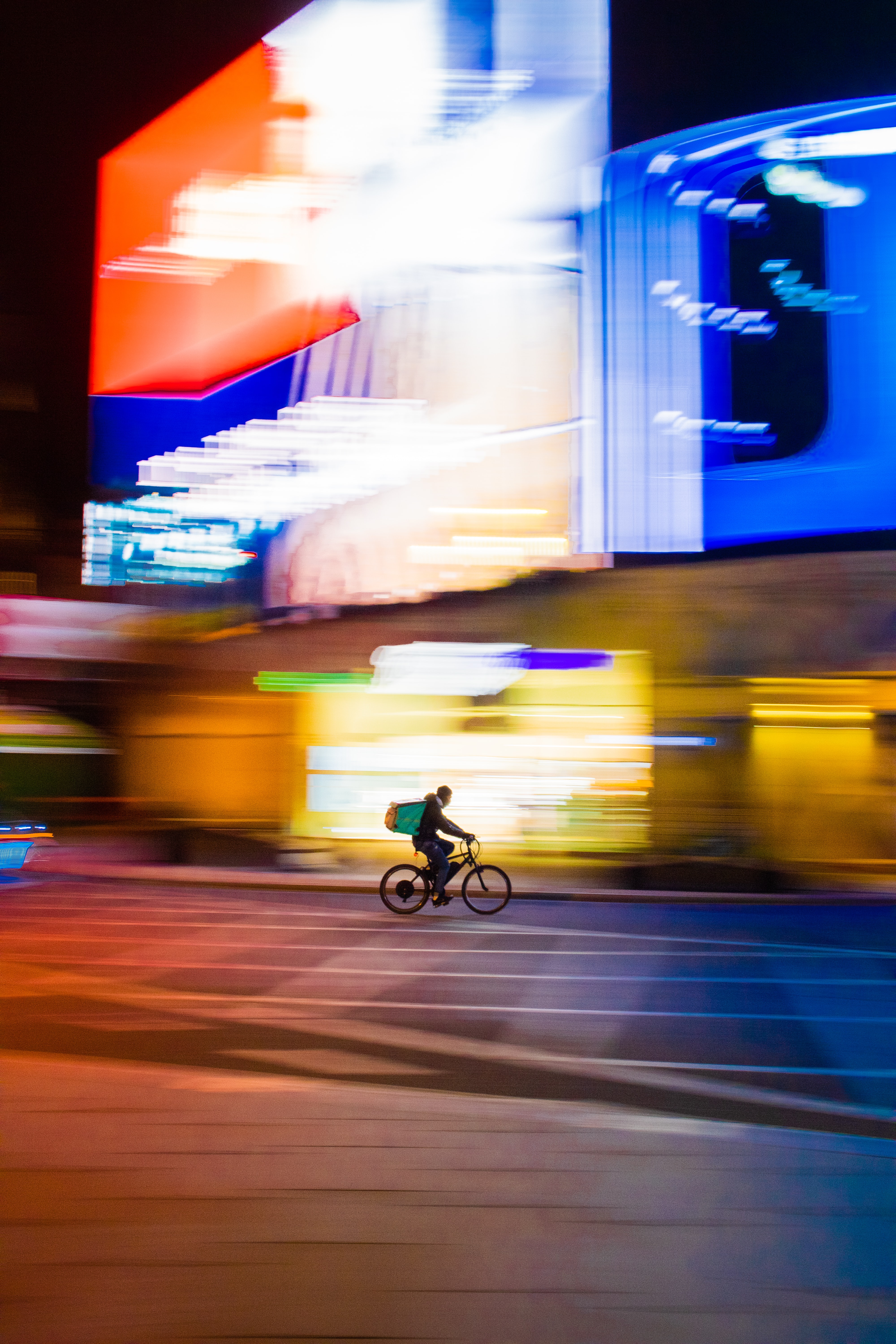 Qcommerce vs E-commerce.
Micro-fulfilment centers (MFC)
As mentioned above, micro fulfillment centers or micro warehouses are great allies for the qcommerce business to fulfill all its functions; why is this?
A typical warehouse can measure up to 300,000 feet - Amazon's usually measure up to 80,000 square feet - and due to their large size, they are generally placed in the outskirts of cities, in industrial or rural areas where there's more space for such large buildings. Due to these characteristics, it is challenging for these large storage centers to meet such short delivery times since it would be time-consuming and costly.
In contrast, micro warehouses are spaces that do not exceed 2,000 to 5,000 feet and are located in the heart of large cities, reducing distance and delivery times.
Business owners plan to buy or lease underutilized commercial spaces in urban areas where people live and work to make this process even more efficient. Some qcommerce companies are trying to convert shipping containers or rental flats into MFCs.
If you want more information about micro fulfilment centers, read our blog on Fulfilment by Amazon, where we give you all the information on taking advantage of this practice.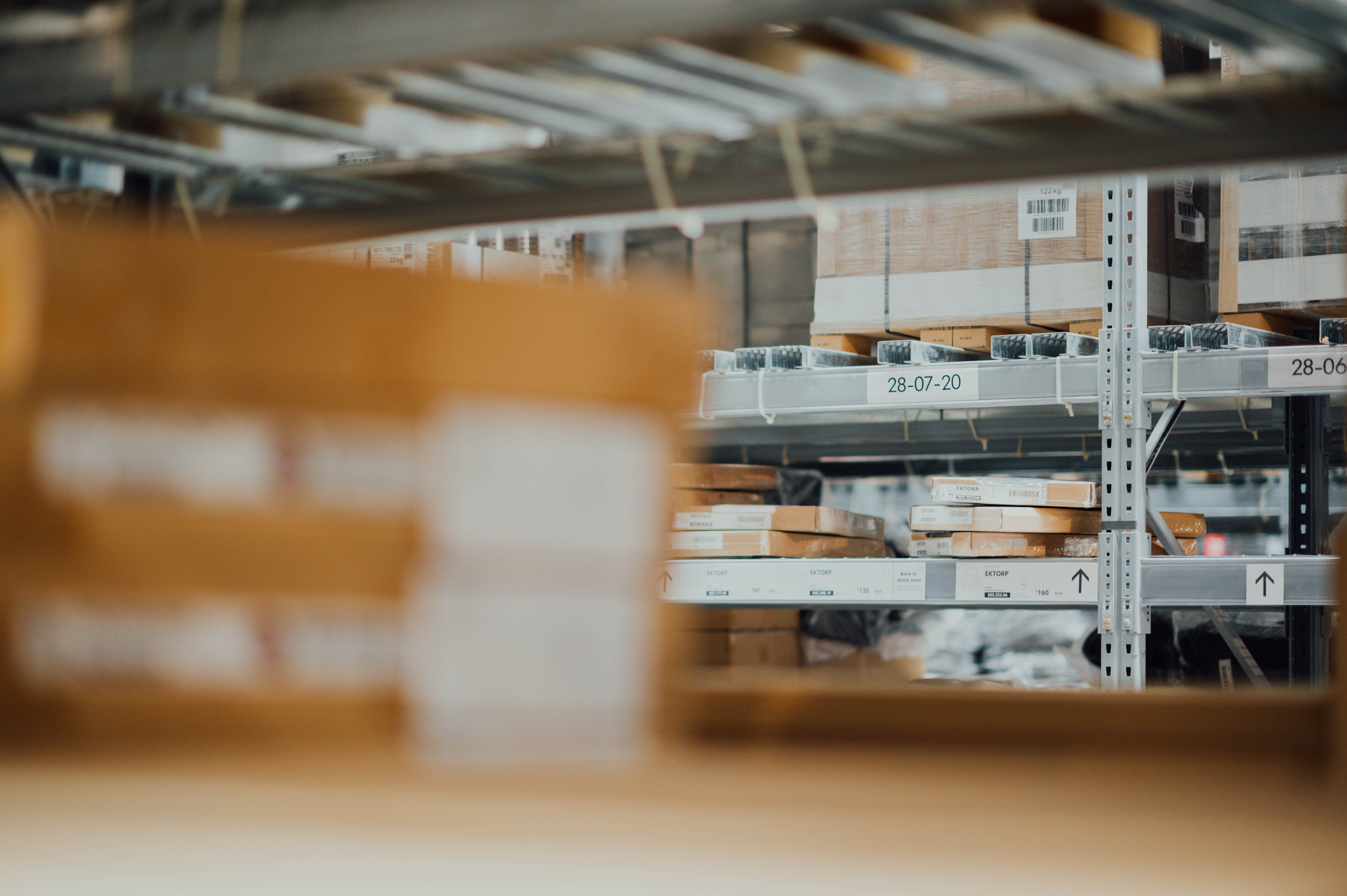 Micro-fulfillment centers.
It's Eco-friendly: Two wheels vs Truck or Air Delivery.
With shorter distances, there is no need for cars or trucks to deliver items. Instead, qcommerce often uses eco-friendly two-wheeled vehicles like bikes, e-bikes or scooters, and, in case the distance is short, quick commerce couriers can even rely on foot delivery in very densely populated areas. This is more beneficial as global warming brands and customers demand eco-friendly businesses.
Instead, traditional e-commerce businesses rely more on larger delivery vehicles. In fact, according to CNBC, Amazon owns 40,000 semi trucks and 30,000 vans, adding to that more than 70 planes to take products everywhere.
Meanwhile, Stanford research informed that DTC quick commerce provider Ohi's delivery was five times more eco-friendly than standard ground delivery and even 22 times more than next-day air.
More specific products than a wide variety of them
This may be the downside of Qcommerce's model.
Standard e-commerce can carry up to 15,000 stock-keeping units; Amazon, for example, stores around 350 million SKUs, including both fast and slow-moving products. For their part, micro fulfillment centers only have a capacity of 2,000 to 4,000 SKUs of fast-moving items, making bulky products unsuitable for this e-commerce model.
What type of products does Qcommerce sell?
After reading this last section, you may wonder what are the best types of products to sell on qcommerce.
At the beginning of the article, we mentioned that one of the first modalities of quick commerce was businesses such as delivery pizzerias, and it is in the food sector or the markets where the incredible popularity of this model originated when the pandemic began. Even so, with the long years of the pandemic and businesses needing to find a way to sell, these products spread to other items such as gifts, cosmetics, beauty supplies and other things we used to buy daily.
The pandemic also augmented remote work, and as a result, the demand for office and technological products raised. For this reason, companies like Glovo or Amazon Prime Now have become more popular.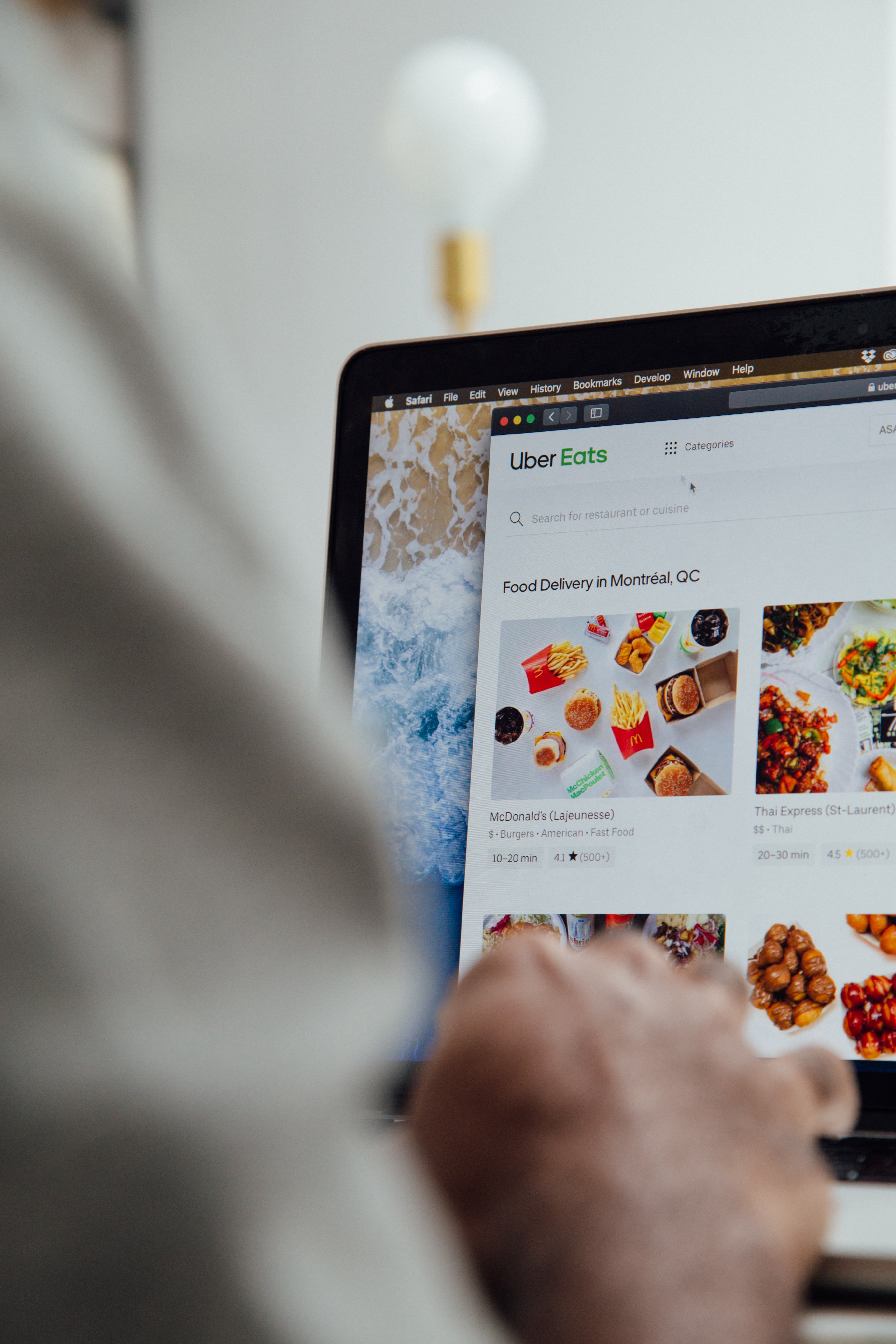 Qcommerce.
How to set up your Qcommerce?
No matter your specific audience, the reality is that qcommerce is becoming increasingly popular among all demographics and age groups, so you can get an excellent business opportunity by establishing your own. If so, follow the steps below to achieve it.
Implement Micro Fulfillment centers.
The first thing is to establish your inventory spaces in central areas of the city, allowing you to be close to all users for quick delivery.
Arm yourself with a team of motorists and cyclists since these vehicles are immune to traffic, which speeds up their mobility in the city.
Then, you can list your services with establishments like supermarkets, just as companies like Uber Eats and Deliveroo have done.
Meanwhile, in China, the company Alibaba has opened a brick-and-mortar store, "Fema Stores," that helps them as strategic points to make deliveries in less than 30 minutes. Additionally, Alibaba applies omnichannel strategies such as collection points, in-store scanning, and online payment.
Source: YouTube.
Choose your Qcommerce stock wisely.
Previously we discussed the most profitable products for this e-commerce model: food, cosmetics, gifts, office supplies and electrical appliances.
You study your audience well and know what they are looking for the most in quick commerce. Study the consumption habits of Millennials and Gen Z, since these are the ones that most often ask for deliveries, but do not ignore the older generations since it can be a market worth exploiting.
Find the right software to organize your Qcommerce.
If you want to manage your qcommerce efficiently, it is necessary to have a real-time inventory management tool to ensure that your online stock information inventory is correct.
The software can also help you prevent any stockout or deadstock, which could really hurt your sales and run up storage costs. Tools like ChannelSight's that track price and inventory can show you a stock level oversight off your entire retailer network so that you can reorder or redistribute without delay.
With this technology, your logistic team can see what products sell the most, guiding you on what your subsequent offerings should be.
What is the future of q-commerce?
Today's audiences are fierce consumers, they want everything right now, and when they finish consuming, they want something new again in a matter of seconds. This is how we have seen platforms like TikTok satisfy people's need for immediate gratification with millions of short videos, or how Marvel must put out almost three movies a year and several series to keep their audience interested and hooked.
It is there where qcommerce carries the Olympic torch as the trend that can mark the future since, with its fast and functional modality of almost 24 hours a day, it satisfies the constant demands of today's audience. So let's look at the future of this business model.
Increased mobile adoption
In digital marketing, we always recommend customers adopt more mobile phone versions. It doesn't stay only on social media platforms; it must be on every channel: website, e-commerce and, of course, Qcommerce.
This e-commerce modality is about getting products as fast as possible, and nothing is quicker to reach a customer than their phones. Most Qcommerce consumers prefer to buy through their phones, making it more convenient.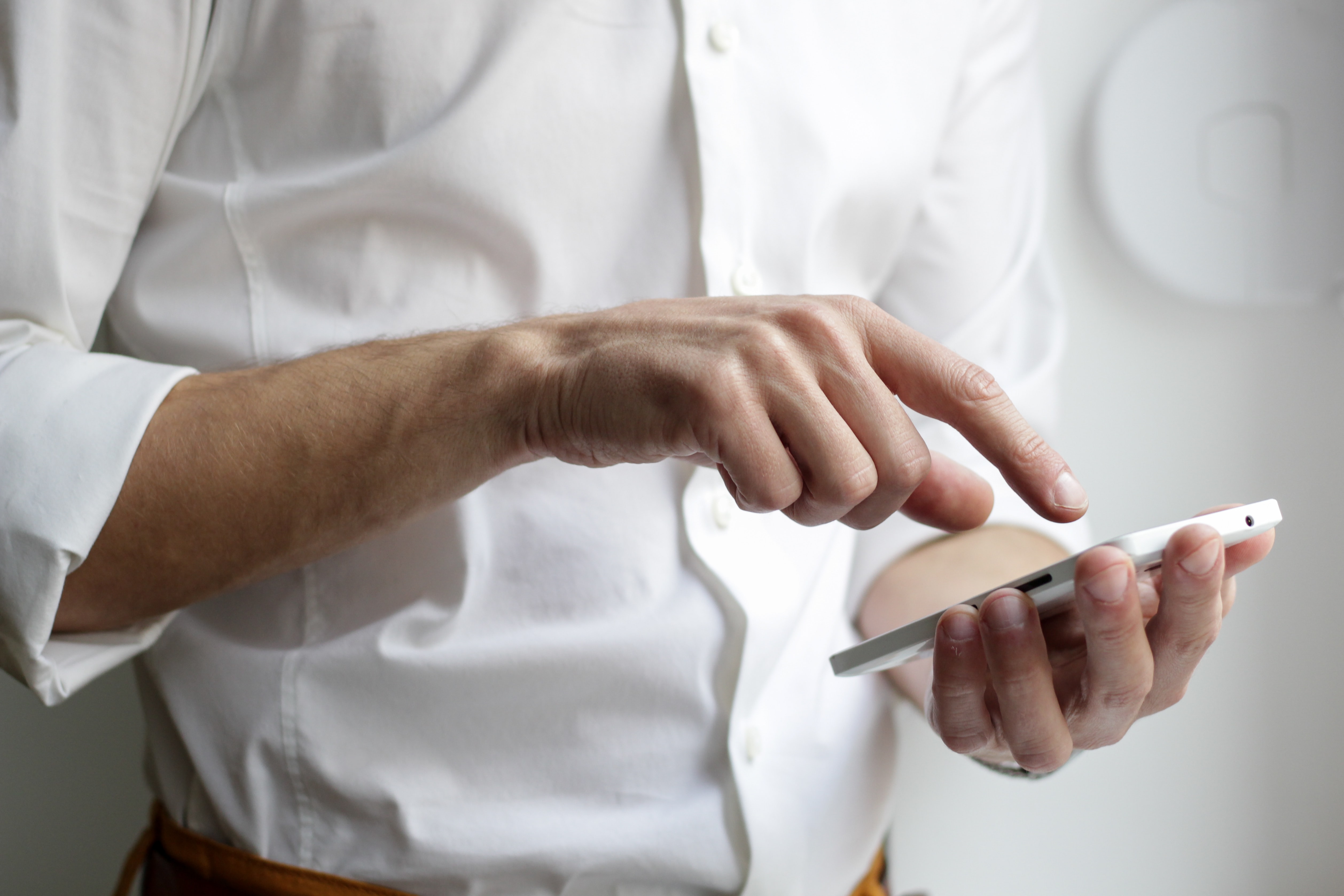 Mobile Adoption.
Augmented Reality Shopping
With Augmented Reality, you can mix traditional and online buying experiences. In 2020, during the pandemic's peak, we remembered that the only way to buy was 100% online. Now AR allows you to create immersive and engaging shopping experiences for your online retail store.
AR is one of the top technologies that will take impulse shopping experiences to a new level. That is why business owners are hiring app developers to create mobile apps for their mobile commerce. 
With the help of AR technology, customers will use their smartphone's camera to identify an item, and then it will provide extensive information about the product. Other features can include converting an object into a 3D form or adding more information about your product to enhance its characteristics.
Personalization in customer experience is another trend that is taking many businesses to success. Implementing it in Qcommerce is an excellent addition as it can increase their satisfaction with your services.
The idea of personalization is to show the customer what they want when they want it, even if they don't know they want it. For example, they are looking for baking powder on your groceries Q-commerce. A little further, they start finding baking rudimentary, something they weren't specifically looking for but could add more to their experience. You can customize your home page, search areas, review and ratings according to your visitors' previous data.
Once a customer has become recurring, you can take the personalization even further. You can offer them coupons that suit their consumption habits or include them in an email list to inform them of your latest updates. In this article, you can learn everything you need about personalization in customer experience.
Virtual Reality Shopping
Unlike augmented Reality, Virtual Reality is a more immersive experience that will allow you to go out into the digital world within your home's community. With the help of headsets and other gadgets, buying your products can be a more entertaining experience that feels as true as Reality itself.
One of the most exciting additions to this technology is the inclusion of QR codes, which have become increasingly popular. By scanning these codes, you can acquire or buy the desired product. If you want to know much more about QR Codes and their use for digital marketing, check out our article.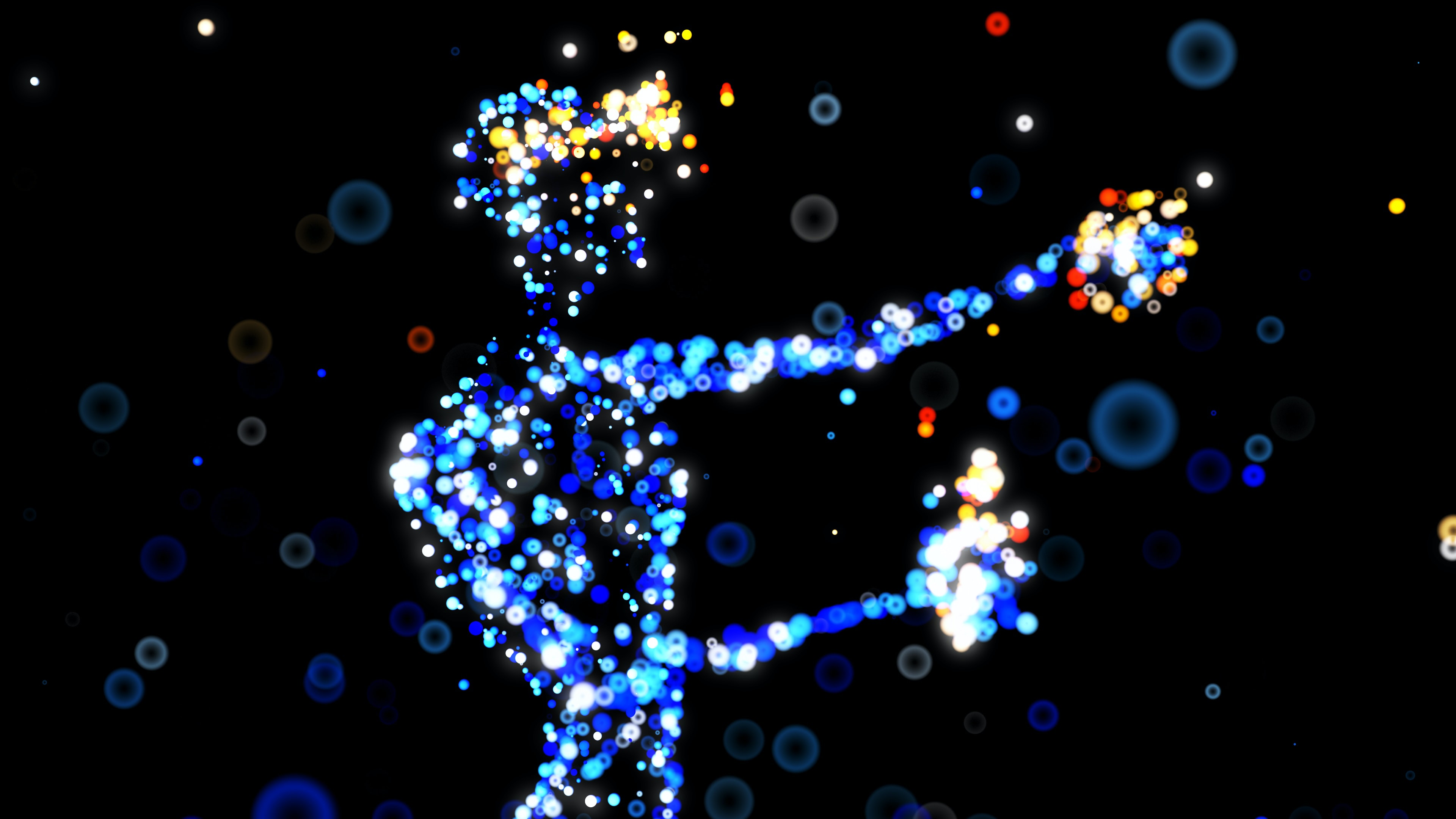 Virtual Reality.
Increased social media integration
If your goal is to increase brand awareness for your Qcommerce business, then social media is an obligatory channel for you. When you let your users log in with their social media profiles, you make their online experience more pleasant and straightforward, as they won't need to register a new user to access your site, so they have fewer steps to start buying. 
People can also share reviews on your items on social media, which will give you ways to reach more audiences, but the best part is that you can access their social data to target their preferences and use it for your marketing campaigns.  
The number of networks in which you will be present depends mainly on where your target audience frequents the most. Although it is a job that adds a few more duties to your administration, it is indispensable since it gives you instant feedback on how your business is working as well as gives you more effective ways to promote it.
Location-Based Services
Location is a fundamental characteristic of the operation of Qcommerce since the ability to deliver products at a higher speed depends precisely on this. This way, stores will have applications showing different products between various locations. According to this, the customer will be able to know between the product offer, the inventory, and the delivery time. In this way, visitors can have more accurate information about your stores.
Improved Search Engine Optimisation
Another essential part of this industry is to apply a good Search Engine Optimisation (SEO) game to make your Qcommerce page rank higher on search engines. For this, you need quality content, a well-designed website, and your keywords to determine where to aim to augment your visibility on Google.
With SEO, we expand your brand's reach so more customers can discover it. 
Most customers discover websites or apps with the help of a good SEO strategy, so if you want more help with this organic digital marketing technique, let us help you with that.
Improved shipping options
The pandemic completely reshaped the delivery industry, and as a popular business during this time, the competition became increasingly fierce to see who could deliver more products in an efficient and fast format. That is why it became crucial that these delivery companies contact personnel who could be in charge of delivering based on routes and even schedules. In this way, businesses could achieve their goal of delivering a more effective format time.
Then, depending on the number of deliveries, the aim was to ensure the indicated number of last-mile delivery partners. Deliveries could be tracked by GPS technology. Furthermore, many companies even distribute multiple delivery orders to the delivery partner based on the location and distance of the goods. As a result, deliveries take less time, and the driver is not forced to go back and forth.
Increased focus on security
Security in Qcommerce largely depends on factors such as when, where and what payment methods users use. For this reason, we must understand that chargeback fraud prevention and payment security cannot remain static.
It is essential that any demands from merchants, acquirers and issuers are considered for a new omnichannel experience that meets user expectations. It is crucial to offer security to their payments and look for ways to avoid scammers and anticipate possible traps.
In this way, any Qcommerce business must emphasize payment security, keeping identity controls and payment verifications simpler and faster.
Does Qcommerce mean the end of brick-and-mortar stores?
This may be a question that concerns owners of this type of business, but although we cannot guarantee how this will unfold in the future, the fact is that at the moment, it seems that Qcommerce can be a good complement to brick-and-mortar stores.
Many Qcommerce companies are marketplaces, so they don't operate out of dark stores nor stock products. Instead, these rely on the stock of supermarket chains like Walmart.
Something like this happened when Deliveroo aligned with supermarket chains like ALDI, Waitrose and Co-op in the UK. Also, the company Delivery Hero had 1,500 vendors helping restaurants, stores, grocery stores and pharmacies.
In the end, this makes a mutually beneficial relationship where supermarkets obtain a team of delivery personnel while marketplaces gain access to more products for their customers.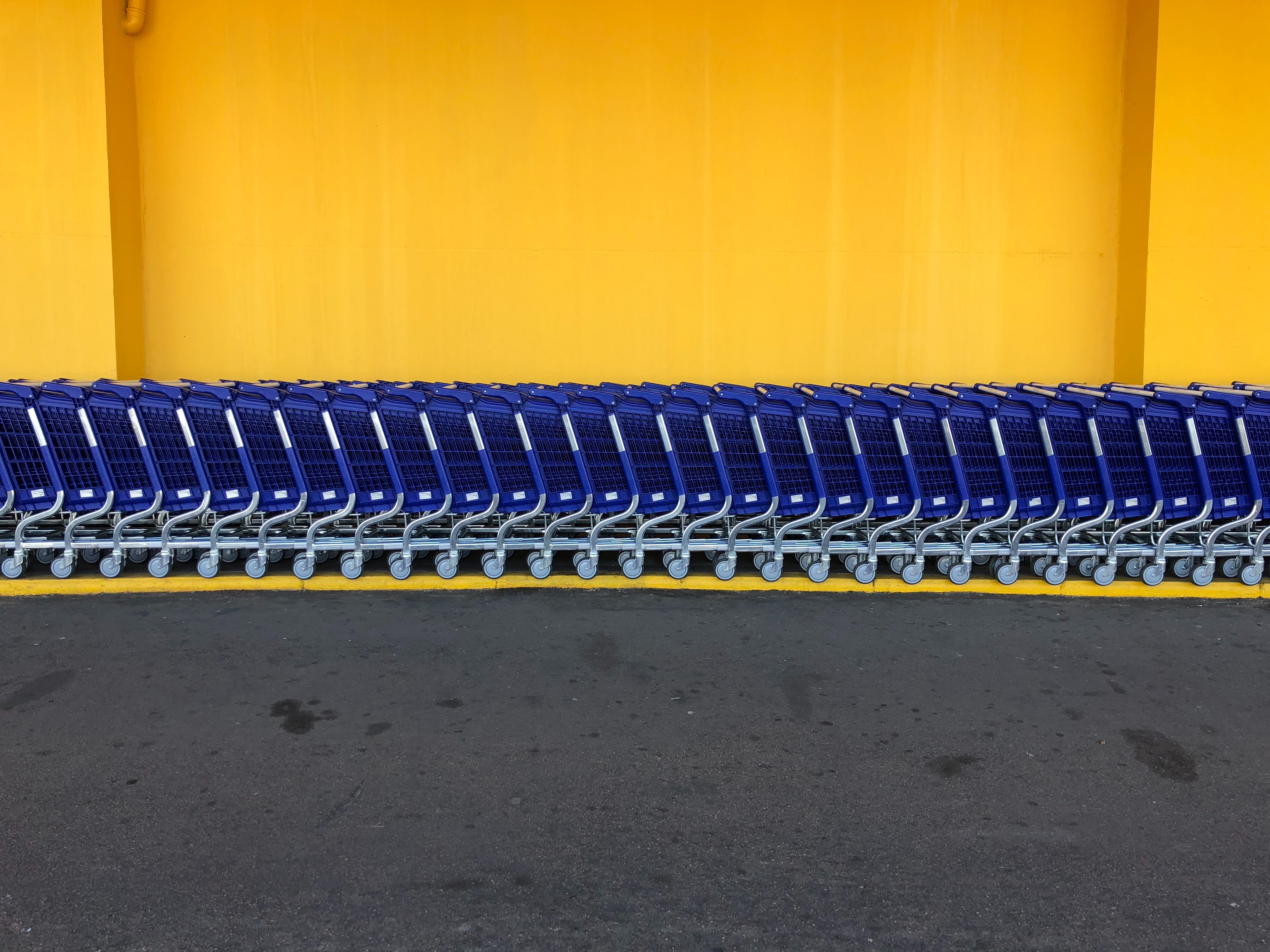 Qcommerce and brick and mortar stores.
The infrastructure of cities
With the increase of delivery vehicles, there is a problem with the performance of qcommerce and city traffic flow. For example, metropolises like New York still don't have the infrastructure so that deliveries and regular traffic can coexist without causing certain bottlenecks.
The solution could be that the same governments consider drawing up congestion zones with some fees or restrictions on vehicles in certain regions.
From primary products to everything on demand
We mentioned previously that foods and supermarket items were the first items qcommerce sold, then augmented its offer with items like toys or skin care products; sooner or later, it may be everything. Such is the goal that companies like Glovo received web visitors with the slogan: groceries, shops, pharmacies, anything!'.
Tech savvy will be the big winners of the Qcommerce competition.
Technology remains the best tool to survive the high demand and many competitors in the digital world.
Qcommerce itself is an invention of technology itself. Therefore your work team must be composed of people passionate about all new software and methods to evolve your online store's capabilities.
So much so that large companies in the industry, such as Uber Eats, GoPuff, Deliveroo and Fancy, keep their employees informed of all trends using mobile-based training platforms like eduMe, so they have access to important information wherever and whenever they want.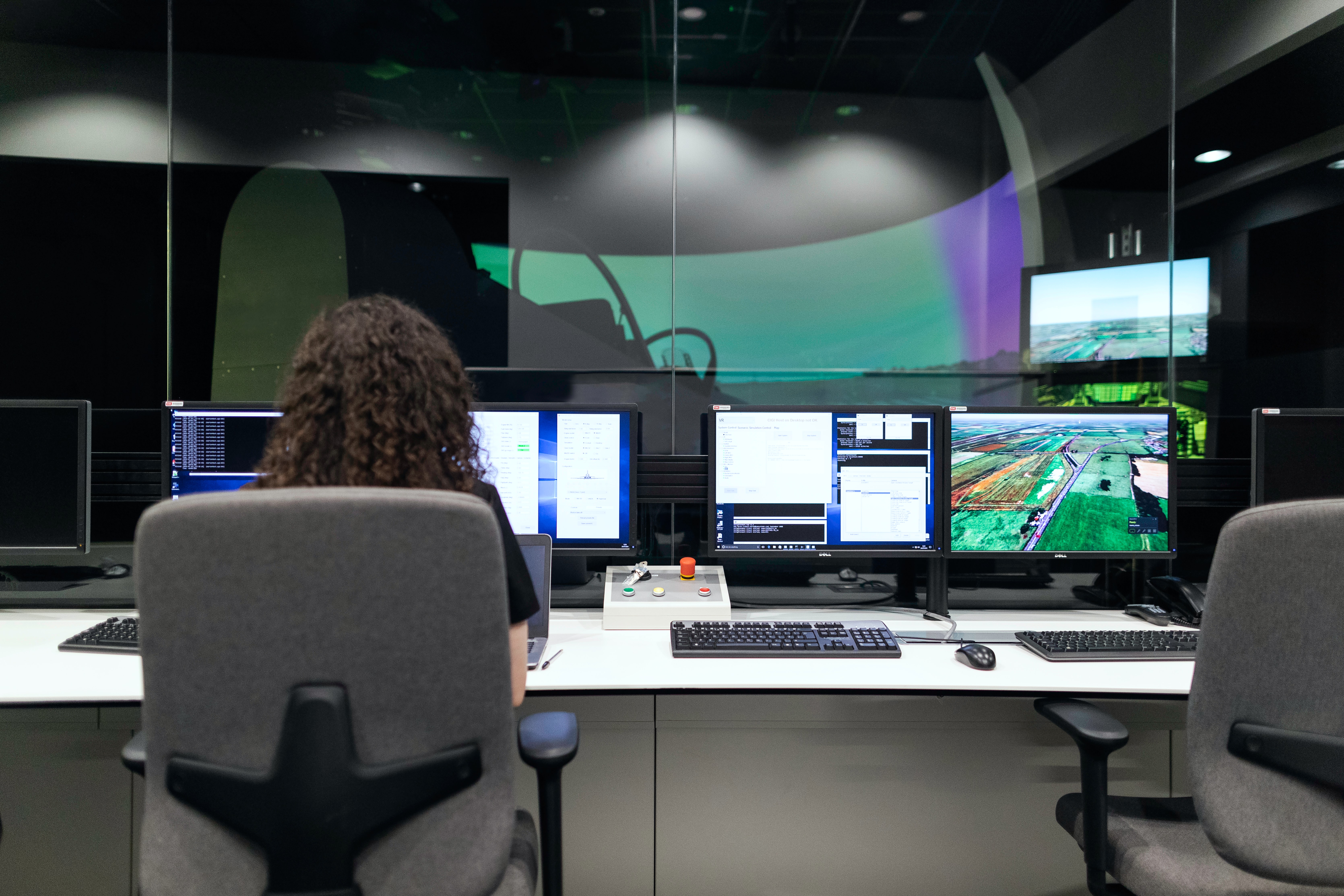 What is Qcommerce?
What are the challenges for the Qcommerce industry?
As the path to the top cannot be travelled without some obstacles, qcommerce is currently facing several issues that may hinder its full development and its chance to be the e-commerce model that owns the throne.
For instance, some investors are turning their attention elsewhere after the pandemic, so companies like Getir, Gorillas or Zapp are downsizing in response to fewer investments.
As mentioned, the qcommerce fast modality has brought traffic congestion and other road problems. In New York, authorities are banning 15-minute deliveries because drivers are concerned that they pressure to speed. 
Nevertheless, as the big saviour for qcommerce, technologies like machine learning and drone deliveries could help address all these problems in this growing business trend. With the help of drones, companies will have access to more distant areas, and the delivery times may be more reliable, making qcommerce's introduction less costly. Amazon, Uber, Walmart and Target are among the companies making a great effort to introduce these solutions for qcommerce.
Final thoughts
COVID may have brought something good to us, putting aside all this virus's misfortunes. Still, even so, as humanity, we test our ability to adapt to sudden changes, and Qcommerce is reliable proof of this feat.
Now that we have overcome this pandemic, Qcommerce is still latent since we cannot imagine how we lived so long in the 2000s without proposing this modality for almost all the items we could buy. Qcommerce is comfortable and profitable for companies in one.
We will have to wait to see how this trend evolves. When these changes arrive, rest assured that Codedesign's team of professionals will be there to take your Qcommerce to the pinnacle of success in the digital world. Contact us to boost your business ideas!
More from CodeDesign
Codedesign is a digital marketing agency specializing in e-commerce and B2B online marketing. It utilizes the latest digital marketing tools and strategies to help its clients reach their business goals. It offers comprehensive services such as website design, search engine optimization (SEO), content marketing, performance marketing, social media marketing, CRM, email marketing, and more. These experts create and implement customized digital marketing campaigns to increase website traffic, generate leads, and drive sales. Our expertise in e-commerce and b2b marketing allows us to understand the nuances of the digital marketplace and create effective marketing solutions tailored to their client's needs.
CodeDesign is leading:
- Digital Agency
- Digital Marketing Agency
- Amazon Marketing Agency


Feel free to contact us to see the unprecedented growth of your business.
---