Top 8 digital marketing ideas for Hotels & Resorts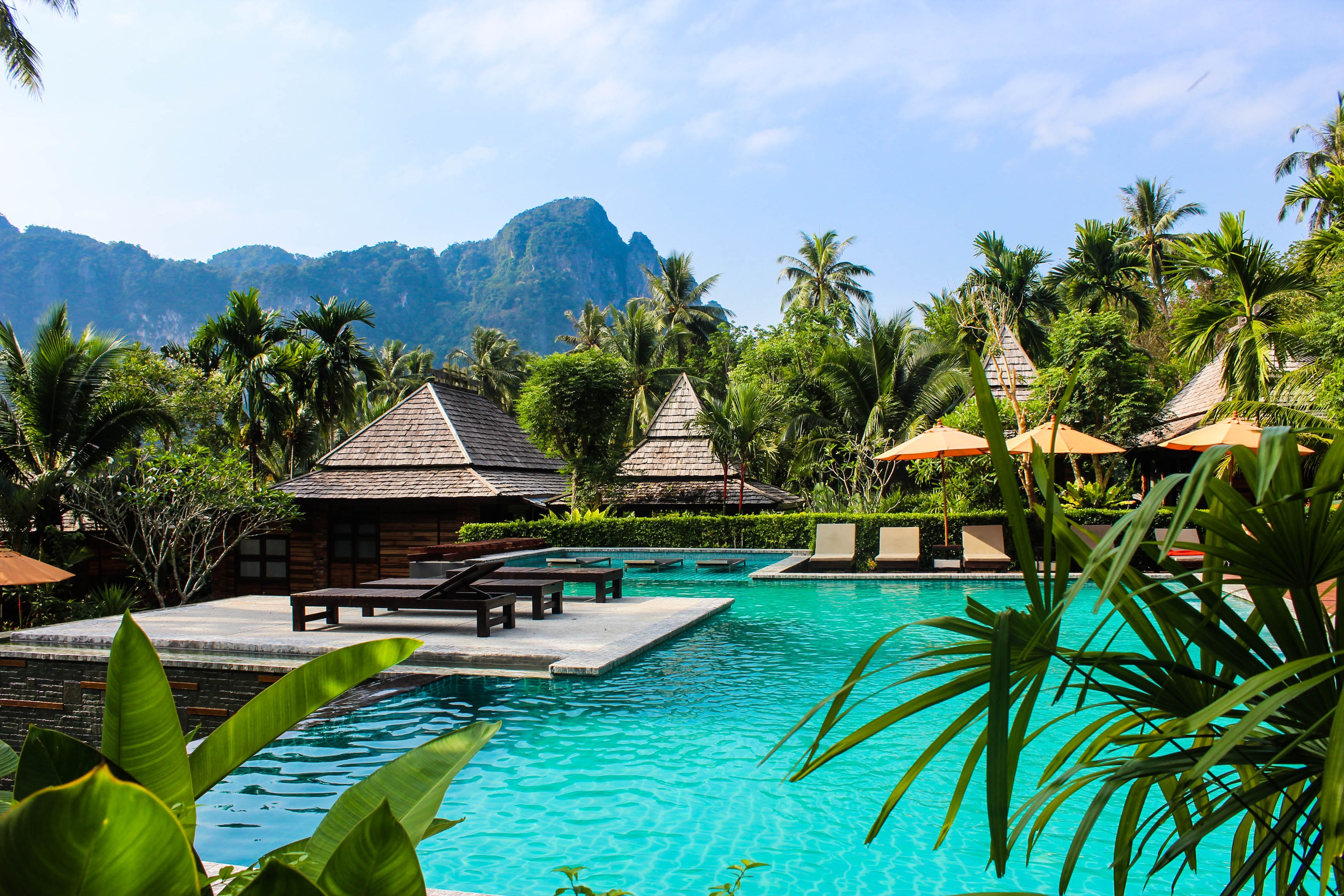 Hotels & Resorts
After two years of the pandemic, the hotel industry suffered a significant destabilization in its market since COVID closed all the doors of the hotels for tourists.
Fortunately, this is behind us. Although hotels still face specific obstacles, such as the change in consumption patterns or the need to fill too many vacant jobs in their establishments, some projections show good news for this industry.
For example, according to AHLA's "The Year of the New Traveler" report, hotel rooms are expected to return to pre-pandemic levels this year, and profits could reach $168 billion with occupancy of 63.4%.
With the growing flow of new travellers, your best opportunity is to take advantage of digital platforms to connect with all of them and thus get your bookings and rooms sold back to the level you had before the COVID problem.
So today at Codedesign, we bring you the eight most effective digital marketing tips for hotels and resorts.
Let's start!
CodeDesign is a leading digital marketing agency ranked #1 in Lisbon, Portugal. You could work with us to accelerate your business growth.
Target the right Traveler Types.
To sell your hotel experience, you must first know who your ideal guests are; This is an excellent tip for digital marketing and the basis on which this discipline is based.
Now, your audience goes a little beyond age ranges or other demographics when we talk about hotels. In your niche, you must attend to types of travellers and know which of them are the most interested in your hotel according to your amenities and prices.
For this, first, take care to answer these questions to find your ideal traveller:
What motivates your potential travellers to choose a hotel over others? 

What can you do to reach them? 

How do you learn about your guests?
Now, as for the types of travellers, these are the most common that you can get:
Holidaymakers:

 typical travellers who plan according to their work vacations and can do it at least twice a year. His interest is not the destination but achieving something out of the norm.

Business traveller: 

These travellers do not do it so much for the pleasure of knowing a country or its culture, but to expand their contacts or do new business. In a hotel, they look for a comfortable place to stay; the activities and other additions are not their goals since they do not have the energy to enjoy the rest after working days.

Backpackers:

 These are light travellers looking for unpretentious destinations, just a place to sleep so they can continue exploring their destinations on foot and with a backpack. Due to their "nomadic" nature, they are travellers looking for the most economical options, whether in very economical hostels or inns.

Thrill seekers:

 Travelers search for adrenaline, an adventure that takes them out of the monotony. If your hotel has an alliance with adventure tourism providers that offer Benji jumping, skydiving or mountain expeditions, this type is the one for you.

The Gap Year'ers:

 These are travellers who seek to live the complete experience of the country they are visiting, and therefore decide to stay in hotels for long periods that allow them to take a long break.

Frequent weekenders:

 These travellers enjoy this activity because it is their passion, almost their hobby. Regular weekenders are people with enviable economic stability who can afford to travel whenever they want, during low or high seasons. This could be the version of a backpacker but with a high budget.

Families: Finally, we can consider family groups that are going on a trip and are looking for a resort where they can enjoy the comfort, activities and amenities of your hotel, in addition to being able to count on packages that take them to the most important places in your destiny.
To complement your study on your buyer persona, learn more about the types of tourism in the article "Top 5 digital marketing ideas for Tourism".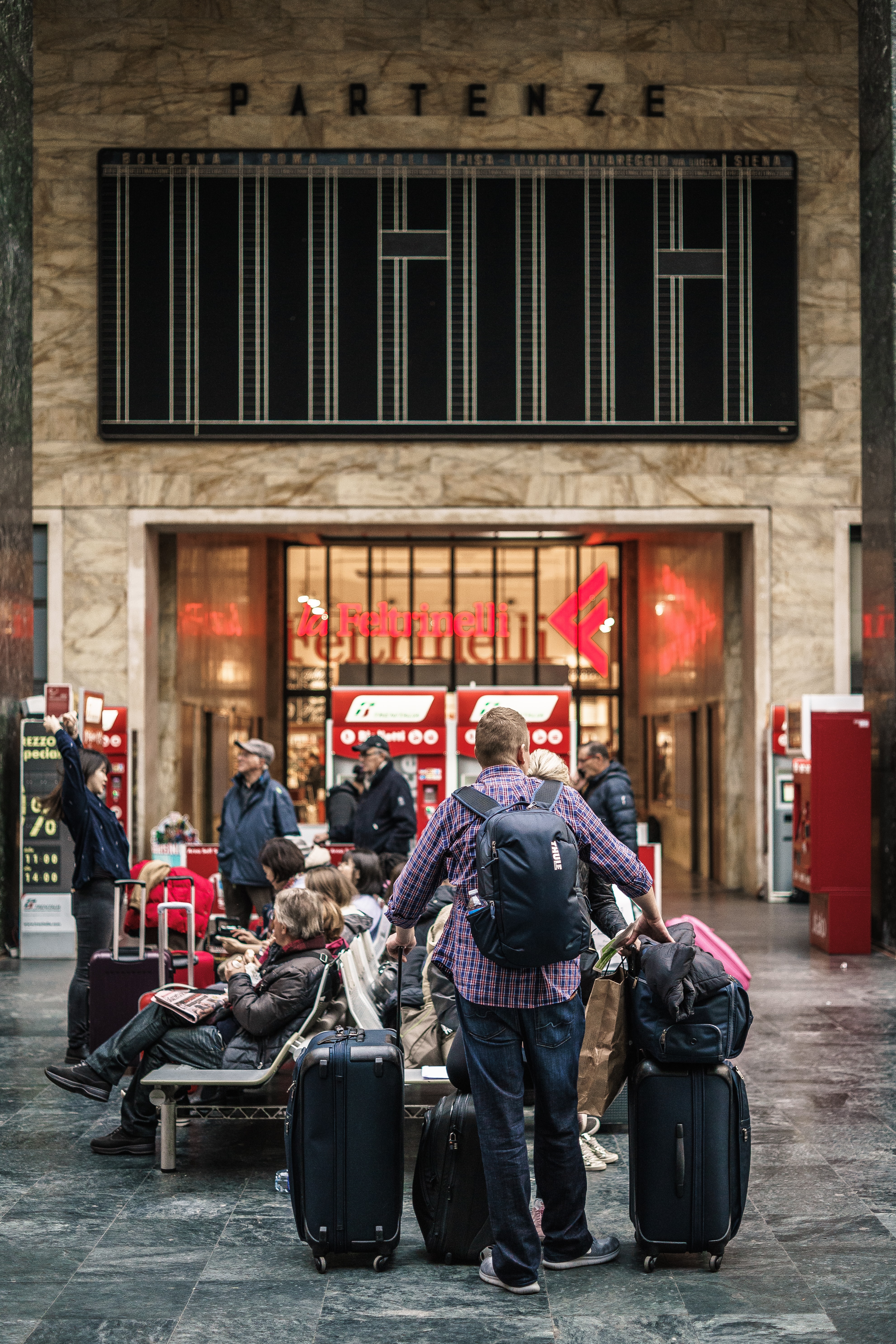 Traveller Types.
List your hotel or resort on Google My Business.
Almost two decades ago, the only way we had to find information about a business or a resort was through the yellow pages. With digitalization, we can find any hotel with just one click.
You must list your hotel or resort in Google My Business. This free platform will allow you to place all the information about your hospitality center so future guests can contact you or schedule their visit the fastest way. Among the information you should include this:
The name, 

Address, 

Phone number

The website link displayed on your hotel website should be the same as on your GMB page.

High-quality photos and videos.

Hotel attributes
Make sure everything is clear and correct since any error in your contact information can undermine the credibility of your hotel franchise.
"It is essential to check the contact details of your hotel. An inaccurate location and contact impact search results and booking flow. When searching for a business online, 80% of consumers lose trust in business with incorrect/inconsistent contact details."
Google My Business will also allow your users to leave reviews about their stay in your facilities, and you must make sure you see and respond to these reviews as they are part of your online reputation. New visitors often look at these reviews before visiting your hotel to get a sneak peek of what to expect when attending. If the comments are mostly positive, that raises your reliability points on the internet, but if there are negative comments, don't despair. It's not the end of the world. As a hotelier, you must make your resort's experience as pleasant as possible for travellers. Still, if someone is dissatisfied with it, it is best to attend to them and find a way to address their displeasure, either with a comment or a consideration before their demand.
Thus, even if a new visitor sees a negative comment, they will see that your hotel company cares about responding and solving these problems, recovering those points you need in your online reputation.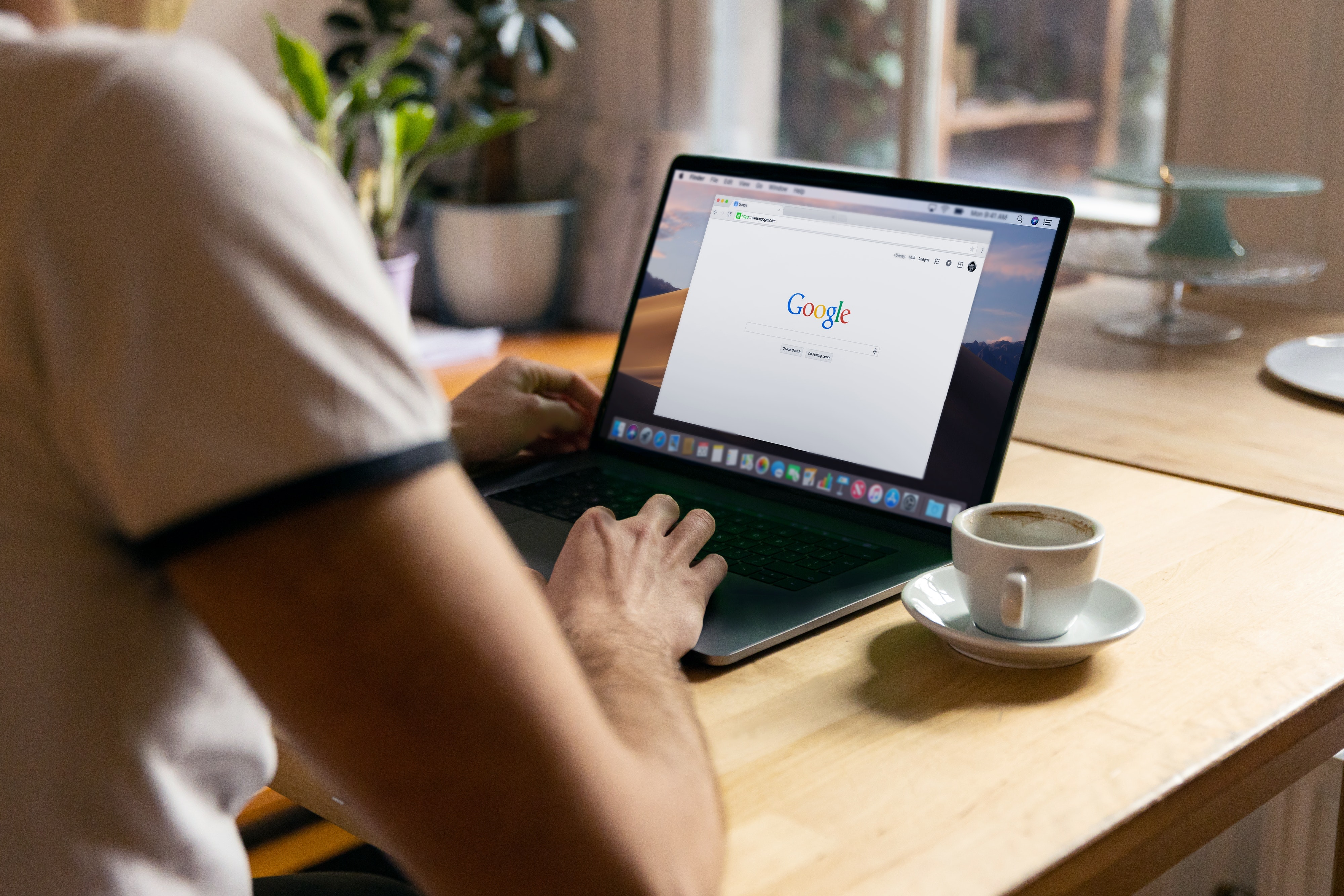 Google My Business for Hotels.

Make your website mobile optimized.
A website is essential for your hotel; it must be easy to navigate with sections where you can show your amenities, tourist packages, activities and a contact page so your guests can communicate with you.
When your site has already been optimized, it will now be time to take it to its mobile version, since today, more visitors search for their new destination through their smartphone and not so much on desktop.
On the preference of mobile sites to desktop, Think with Google points out that:
Mobile searches for "hotels with XYZ facility" augmented over 60% in the past two years.

Mobile searches for "place to travel" with different combinations have doubled over the past two years.

Across nine markets, researching hotels and airfares on a mobile device is as common as shopping for clothing.

When completing a booking, friction on a mobile site can lead to travellers trying another site.
Content is king!
On the internet, things lose relevance in weeks or even days, so companies must always be attentive to bringing new content to keep their audience interested and establish closer relationships with them. In the case of the hotel industry, two types of content can get much juice out of your marketing strategy, and these are:
Photo and video.
Your audience is very visual since seeing your facilities, areas, and even buffets will allow them to project themselves into the type of vacation or stay they want to have and choose you over your competition.
For this, you have to make networks that can exploit your visual aspect, such as Instagram, but you must also pay attention to the video since it is a highly effective format consumed by all audiences. Suppose we talk about short format platforms with videos from 15 seconds to 1 minute. In that case, your best option is TikTok, Instagram, and Facebook, to a certain extent, but if we talk about long formats, YouTube is a go-to platform.
Take advantage of all types of content that show the virtues of your hotel chain and instantly sell the experience to all your users. Content ideas are innumerable. Here we share some that you can use:
Testimonials.

Room tours.

Meet your staff.

Your hotel's history:

 How was the hotel complex created? What were the obstacles, and how did you overcome them? What comes in the future?

Tours of the resort's attractions include swimming pools, spas, and restaurants, among other additions that your vacation place may have.
Taking this into account, you will have unlimited content to promote your hotel or resort and awaken your clients' desire to visit your place.
Source: YouTube.
Create a blog 
Blogs are content that allows you to expand more on a particular topic while convincing your audience to search for more information about your establishment.
Regardless of your traveller type, they want information before visiting a country, which is where your blog can provide them with information. With articles, you can tell them what the best in the city is, how it is best to visit it and how your hotel's team will help them enjoy their trip to the fullest.
The side effect of a good blog is that if your articles are successful and engaging, Google rewards you by giving you favourable positions in their searches, boosting your SEO strategy to the maximum.
Then, any content from your blog can be recycled or repurposed for social media content, whether it's turning it into an infographic, a video blog, or whatever idea you can think of.
Target B2B audiences.
When we talk about the types of travellers, we mention the business travellers who may not go so much to vacation but to do business. However, this audience is a gold mine for your establishment.
Unlike familiar hotel clients (B2C), business owners can book dozens or even hundreds of rooms for their entire work team; for this reason, you should keep business owners or decision-makers in mind within your strategy.
If you have a resort, you can take advantage of your spaces and offer them for business conferences, giving you a great flow of new guests who want at least to enjoy some of the amenities after their work meetings. To capitalize more on this, offer coupons for large work teams so that they see this as a great bargain. In fact, according to Knowland, 58.3% of meetings and events will return in 2022, and 86.9% will return by 2023.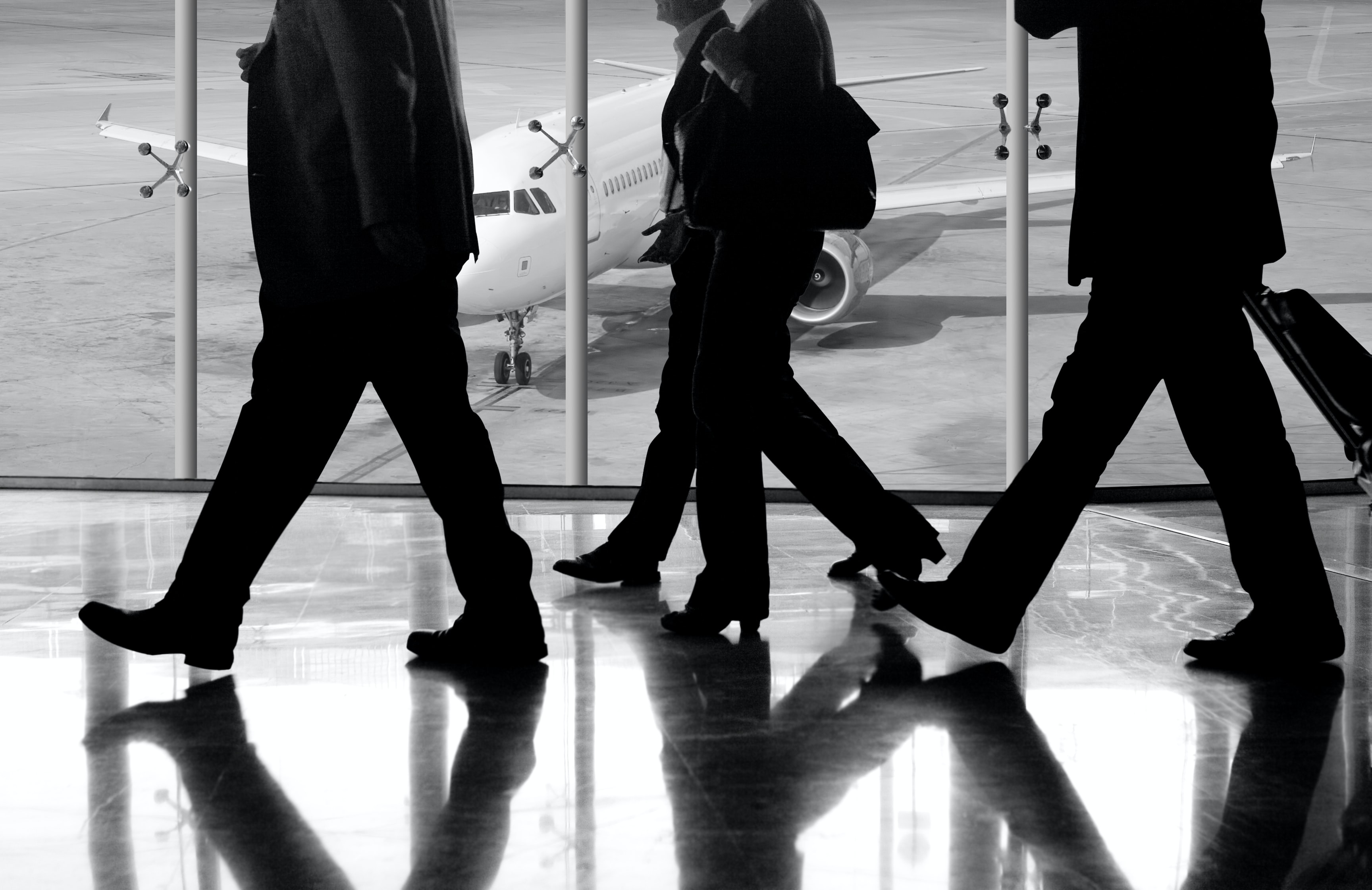 B2B/Hotel.

Put the most significant budget in your Peak Booking Seasons.
A hotel near the beach and one in the Alps will have different peak booking seasons, so you need to study which season is the highest to focus all your marketing budget on it.
At Codedesign, we have a team specialized in digital marketing that can help you study these times of the year when your hotel franchise receives more bookings. Thus, we can take advantage of all the rush of those dates to increase your number of bookings exponentially.
Another great strategy is to investigate when your clients usually make the most bookings and then program the ads to go out. For example, if you are a business traveller, there is a greater chance that you will make your bookings in the afternoon, while parents or other more standard travellers can do so at night. The idea is to study it to schedule your ads during the busiest times.
Don't just market your resort; sell the location
.
It is crucial to selling your amenities, activities and the quality of your rooms, but besides this, you may have another huge potential you could be missing: your location. 
So, first, you should answer what makes your town or place a desirable place to visit.
Is it because it's close to the most beautiful beaches? Or is it because it's close to the casinos, bars and theatres?
Whatever the case, consider that travellers won't only be in your hotel; they want to know the city and if your hotel is in a privileged zone, make it a top-tier characteristic.
Offer virtual reality tours.
Virtual reality is a massive trend in niches like real estate. You can use it the same way to make interested travellers experience your resort experience through the virtual world. When you offer a virtual tour for them, it will impact their opinion more profoundly since they live inside the location, and if they love what they see, the only thing left is to reserve their rooms. For this idea, you can add many attributes like 360-degree video, making the experience even more enjoyable with fully interactive experiences. As the experience is closer to the real stuff, they'll want to visit the real thing more.
Source: YouTube.
Final thoughts.
As tourism reactivates and more countries reopen their borders to new travellers, it is your duty as a hotelier to receive all these new guests to reactivate your entire business.
Depending on your hotel model, you may have already identified the type of travellers your vacation proposal aims at. This way, you can focus your marketing efforts on the right people.
Then, it is essential that you fully exploit your visual proposal to hook your guests with the beauty of your amenities and thus generate a more significant number of bookings.
As a hotelier, we understand that you must be at the top of your tasks, so in Codedesign, we got you covered to help you do all the relevant marketing studies and thus bring all those eager travellers to rest and have a good time in your resort. Time in your hotel. Contact us, and let's talk business!
We see you in the following article!
CodeDesign is a leading:
- Amazon marketing agency, and
Feel free to contact us to see the unprecedented growth of your business.
---