How does customer life time value and customer experience relate?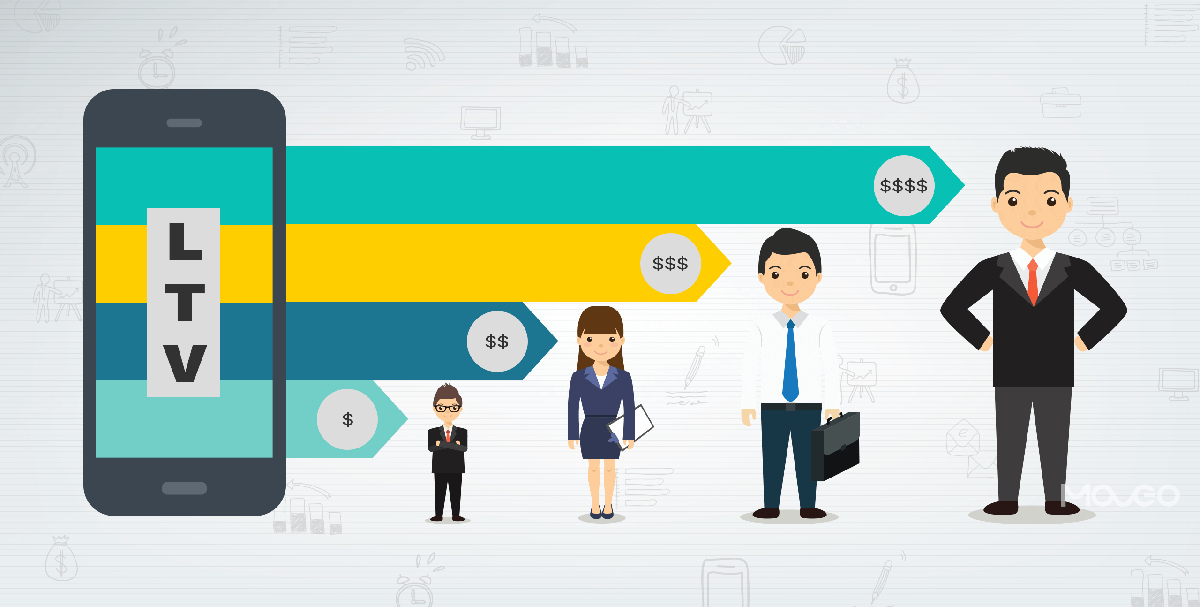 Customer Life Time Value
The best way to increase the life time value of a customer is to provide them the best after service that must go beyond product or service sales. Aftermarket relations can be used as a backbone to retain and get repeat consumers. Going the extra mile provides value up to a certain extent. You can see this through marketing companies or specialists to address your queries or concerns in a one-visit or one-call resolution policy. It significantly cuts the processing time you'd want to stay with them. Read this guide on how to improve website traffic and get relevant customers.
Lifetime value or LTV helps you measure the long-term value of a customer. The seasonal fluctuations or visitor spikes are short-term metrics that cannot paint the picture of whether the business is focusing on real success. For example, suppose you have a budget for brand awareness, lead generation, and final stage customers, then you could get your CPA by measuring the total amount spent divided by the number of new customers. You could work with us CodeDesign, the leading digital marketing agency.
LTV or lifetime value is a metric that helps in measuring the amount you could expect to earn from your customers. You could use your existing data and find out on average how much each person spends on your e-commerce website.
A good customer experience usually entails delivering promptly, responsively, and enthusiastically to customers and ensuring that their requirements are addressed in a way that reflects well on the organization or business. Some of how we can do that are by following these rules:
It gives the customers a sense of exclusivity.
Every connection should be based on the principles of individual worth, mutual respect, and a shared vision for between the customers and the brand
It surpasses their expectations.
Brands should lay the way for a fantastic experience from the customer's perspective if we go above and beyond what they expect. This type of customer delight has numerous advantages for the business.
It goes above and beyond what the competition offers.
Customer experience does not occur in a vacuum, and it takes place in the real world, where there are a lot of competitors. If our customer service experience exceeds that of the competitors, we have given them what they expect to be a good customer service experience.
It accomplishes all of this without causing any annoyance or friction.
Communicating with our consumers to learn about their requirements and desires is a confident approach to identifying and eliminating friction spots in our customer experience. In a company, solving for the customer should be a continuous activity.
When in a business, you should always keep in mind that you are there to satisfy your customers. This will help you design your products and services to meet your customers' needs. To be able to achieve this, you need to possess the following as a business owner: 
1. Hire an experienced customer service manager and a marketing agency. A professional manager will make your work a lot easier. This will let your customers have a fast and reliable service. Having a fast and reliable service will make your customers more comfortable shopping with you. 
2. Know More About Your Business: The confidence that comes with having full knowledge of your business is underrated. A business owner who has full knowledge of their business will be confident while answering questions from customers. 
3. Be approachable: Be approachable as a business owner and as a person. As your personality also affects your business. Some customers will only patronize you because they like your character. 
4. Invest in a customer support software service (only the best): the best customer support service will help automate and manage the process of multiple communication channels from one single place.
Make each consumer a priority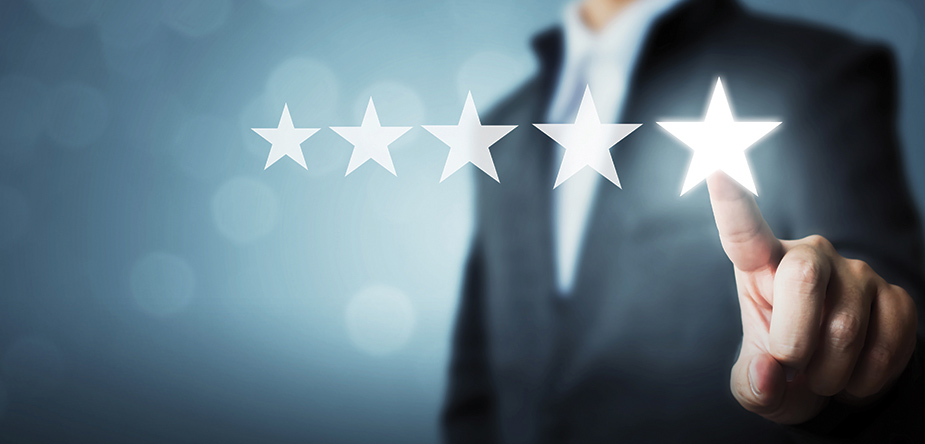 customer service-a priority
Every customer deserves respect as a valuable asset to your company. Set this benchmark to ensure that your team understands that client happiness is paramount. Customers are the lifeblood of your company. Thus your employees must treat them well at all times.
Make yourself accessible
Ascertain that your consumers can reach you whether they require assistance or simply a listening ear. Your customer service representatives have to be as broad as possible. Some consumers prefer to interact via email or telephone, while others (particularly younger customers) prefer to communicate via live chat & social media. Ascertain that you have a crew ready to respond to clients across all platforms.
Maintain a positive outlook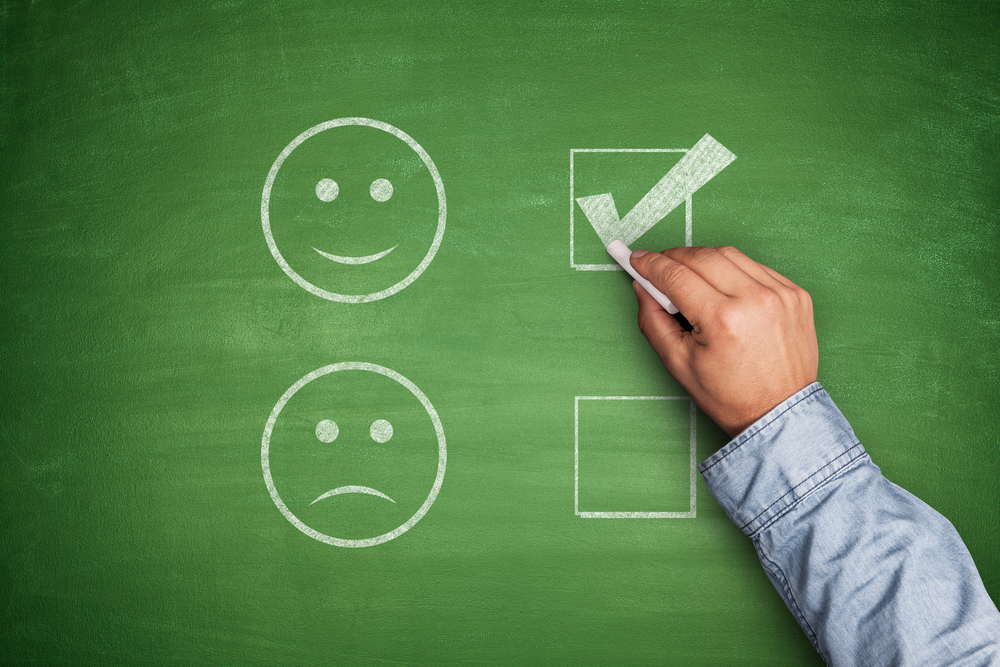 positive outlook
A pleasant attitude goes a big difference when it comes to customer service. It's not simply about flashing a smile in front of the customer. When you instill a better outlook in your character, it shows in the energy levels and how you interact with others.
Educate Your Employees
You can't expect any customer service staff to be naturally good at dealing with customers. There must be adequate training to provide them with client interaction and problem-solving skills. Creating a detailed training handbook will assist employees in performing as intended.
A handful of different aspects of customer service make an experience better or worse. Some people may desire elements like personalization more than others, but everyone wants to be helped quickly. If a customer has an issue, or even just a simple question, the longer it takes to get the answers they are looking for, the more dissatisfied they will be with the entire experience. I have found that AI chatbots can be incredibly effective for getting answers and solutions to customers quickly. When set up well, they should be able to answer the vast majority of potential questions and inquiries from customers, and since they don't rely on physical customer service reps, customers can get fast help from them 24/7. How can you use QR codes for your digital marketing campaign?
Keeping an optimistic mindset is one way to deliver excellent customer service. When providing good customer service, attitude is essential, and having a positive attitude goes a long way. Negative client encounters can be turned into great ones with the appropriate mood. Because most consumer contacts aren't face-to-face, your tone of voice and vocabulary should represent your attitude. It's easy to mistake written communication's tone, and email or live chat can appear frigid. The brain interprets someone else's emotional tone using a variety of signals, including body language and facial expression, many of which are absent online. Read how meme marketing is used to grasp audience's attention.
A personal approach combined with efficiency.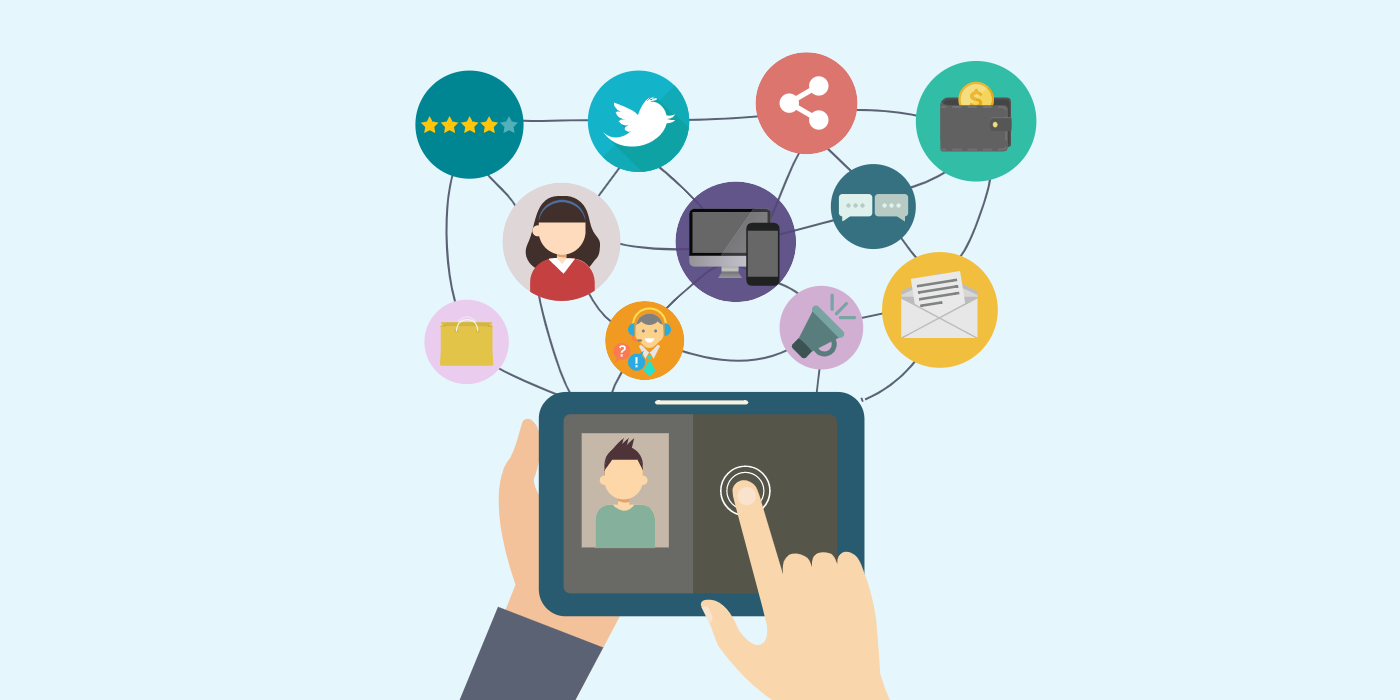 Personalization is the key
Customers want to know that you are taking care of them, but they also want to be taken care of quickly and efficiently. My company combines these two customer desires through our AI chatbot on our app. When our clients need to get quick help, they can use this chatbot, which addresses them by their name and can get access to certain information on their account. They are helped this way quickly, but they also feel personally cared for. They can also promptly contact a live customer service representative if that is more their style, in which our team is trained to help them in a manner that is both personal and efficient.
When it comes to a better customer experience, remember that it doesn't just start and end at some specific stage of the customer journey. In my opinion, CX is a very complex process, one that requires a lot of consideration of many different yet particular aspects but isn't easy to define formally.
However, there is one thing for sure: excellent customer service can increase customer retention, brand loyalty, and, in turn, business growth.
It's also possible to confuse customer service and customer experience. It's that direct touchpoint between the company and its customers. Nevertheless, customer service is only a part of the customer experience, but it is integral. Customers' expectations for better customer service have skyrocketed since the COVID-19 outbreak. Therefore, it should be a top priority in the upcoming year. In my opinion, the following C's cannot be overlooked for better customer experience:
Communication - Whether you are letting customers know about the shipping process or sending promotional materials, you should ensure your messages are simple, easy to understand, and personalized.
Customer Support - If you do not manage your customer service team well and use customer service tools yet, you might want to do so to enhance the experience of your customers, e.g., the HelpCenter app (for Shopify) or Zendesk. 
Customer Feedback - Taking the time to hear what customers have to say will make them feel valued, but you will also be able to improve your processes when you look at things from their perspective. Customer feedback can be collected in person or via a survey.
As a business owner, what should you keep in mind to provide the best customer service?
Precise Correspondence
Your staff individuals ought to be open to speaking with one another independent of their positions. Layout an entryway strategy in your private venture with the goal that anybody can bring up issues, voice their interests, or essentially offer groundbreaking thoughts of real value. This is a powerful method for building trust among colleagues and passing on to them that each help rep is essential.
Patience
Client service is one such calling that compels the ample extreme measure of persistence. Each email or call from an angry client can bring down your resolve and shake you out of your usual range of familiarity. Be that as it may, you want to remain prudent and persistently handle tough spots as an individual and collectively.
Transparency Around Jobs and Assumptions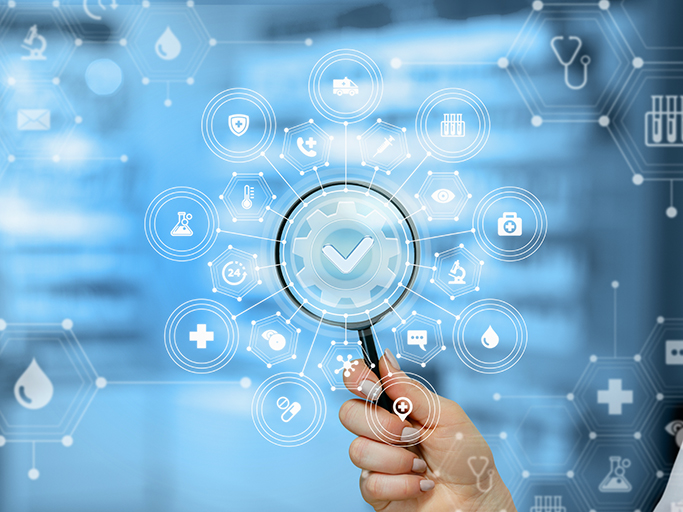 transparency
Each individual from your helping team should play various parts and obligations. While some might be answerable for IT support, others could have the task of cooperating with store guests. Right from the very first moment, guarantee all colleagues have profound lucidity around their jobs and what is generally anticipated of them. Additionally, issue colleagues with key execution markers and the objectives they need to accomplish.
If you do it right, customer retention is one of the best returns on investments. However, most people like focusing on the "numbers game" and just attracting more customers, which takes much more energy, effort, and money. If you're looking for the best way to retain your customers, giving them the best customer service can do that. Here are things you'll want to keep in mind as a business owner:
Cliché, you want to put yourself in your customer's position. Instead of just focusing on the words being said, listening to how and, most importantly, why they say it might help you better understand the underlying reason. If there's a common concern that keeps coming up, fix it. If you can't fix it, create a way to work around it and systematize it for the rest of your team.
You want to put the customer first. Good things tend to happen when you have a "People-first" attitude. Ask yourself, "how can you serve them?"
People respect people who have boundaries. The quote, "Customers are always right," is no longer valid nowadays. People can see through the grinning and smiling. Most customers are looking for authentic people. So, you want to serve them while maintaining respect and boundaries, which will inadvertently foster more respect towards you.
Avoid redirecting customers
Customers only contact you for your support when something is not correct. In this situation, being shifted from one agent or department to another would be the last thing they want. To solve this, train your employees to handle even the biggest of problems without the need of a senior or a manager.
Invest in the best customer support software
A lot of businesses do not track issues brought up on online platforms. To solve this, find great software that can help you automate your process and manage communication channels from a single place. The software will help your employees to track tickets from multiple channels such as live chat, email, web forms, and help center.
Turn customer mistakes into unforgettable experiences. 
Customers make mistakes too. It's not always the company that has a problem. Even though it's the client's fault, there is always a positive way to handle the issue. This shows how much your brand cares about its' customers and takes the customer with the mistake by surprise in a pleasant way.
Lifetime value estimates the average, data-driven forecast on how much revenue a brand could generate from a customer. This value could help a company have a clear set of expectations and make important economic decisions, including marketing budget, resources, profitability and forecasting.
CodeDesign has helped multiple brands in the B2B and B2C sector to connect with the right audience and improve sales. We have a dedicated team, years of experience, a portfolio to showcase, and client reviews and testimonials to justify our expertise. You would be amazed to know that we have a client recommendation score that is 376% higher than the market average. We have a winning culture and a team composed of elite-level digital marketers to help your brand excel and win big.
CodeDesign is a leading:
- Amazon marketing agency, and
Feel free to contact us to see the unprecedented growth of your business.
---