The latest trends and best practices for using social media to reach and engage with B2B customers and prospects.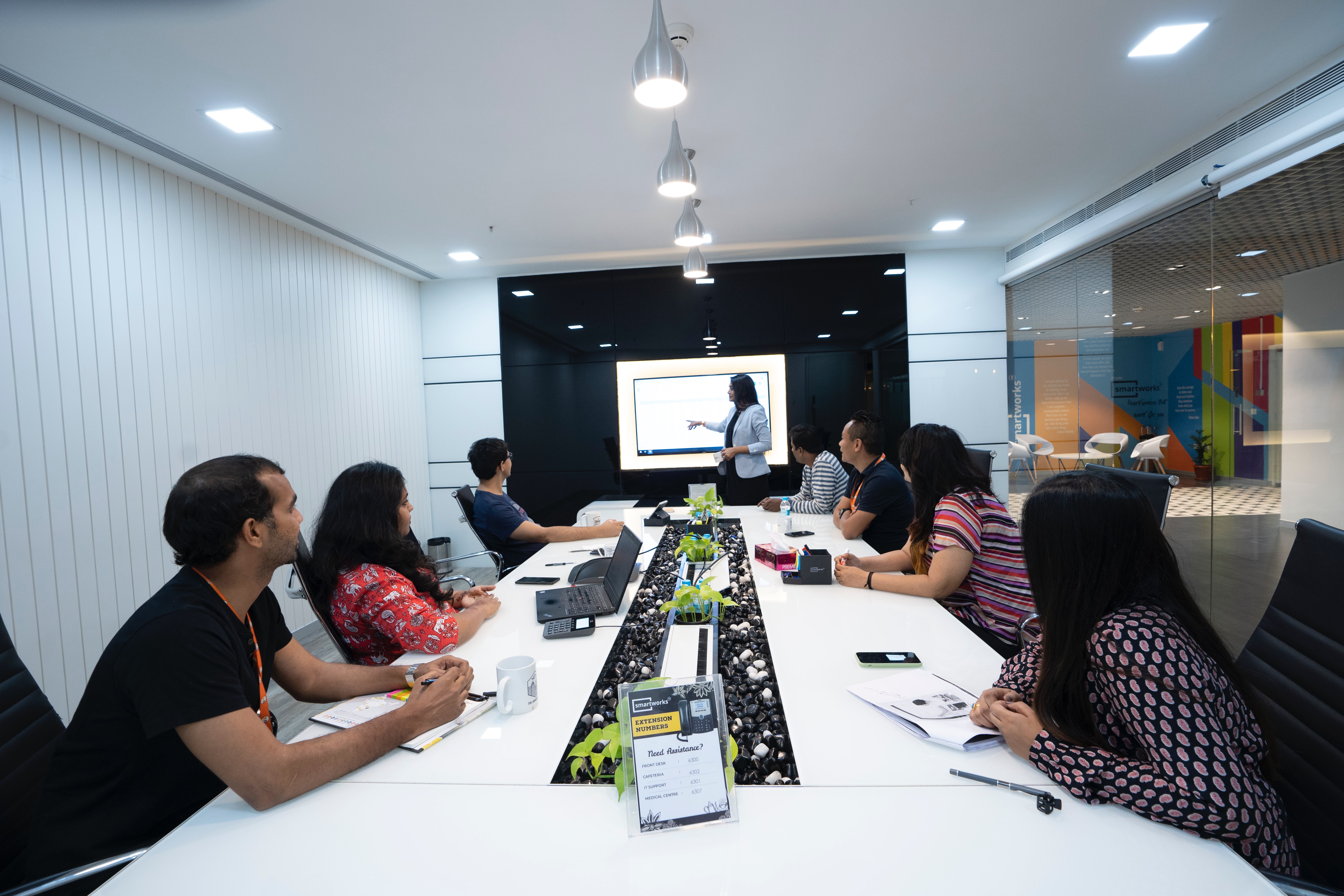 Social Media Marketing for B2B companies.
Did you know that as of 2023, there are 4.29 billion social media users worldwide?
Yikes! That's a lot. 
Of all these social media platform users, China takes the lead with 1,021 million users, then comes India with 755 million and finally, The United States with 302 million users.
As we see, almost the entire world is in social media, so it isn't hard to guess that as B2B businesses, our clients are all around these platforms. In fact, according to the same report, users tend to use at least 6.6 social media platforms, but what's more representative for us is that 40% of B2B buyers use them to help inform their purchasing decisions. So you wouldn't want potential customers to look at your platforms and be underwhelmed by your marketing strategies, so we give you this post to inform you of the latest trends in B2B social media marketing and how to reach and engage with those potential customers.
But before we get into the trends, let's answer this fundamental question.
What's the most used social media platform for B2B Marketers?
Okay, don't tell us that you didn't think of LinkedIn as the obvious answer. If you don't, well, yes, LinkedIn is the most popular social platform for B2B marketers.
But this isn't it for this section because what about the other platforms? What's their popularity level?
According to Statista, the importance level of each platform for B2B is as follows:
LinkedIn: 40%

Facebook: 32%

Instagram: 19%

YouTube: 5%

Twitter: 2%
When talking about B2B marketing, LinkedIn is a platform built for us marketers to share and make contacts with new clients. As an Oktopost article suggests, 68% of social posts in 2022 and average posts per week were 58%, overcome by a lot to other platforms like Twitter with 23.5% B2B posts, then Facebook with 14.8% and in the last spots, Instagram with 3.2% and YouTube with 0.4%.
Whatever the case, you could get the most out of your B2B social media marketing strategy by taking advantage of these trends. Let's study them more deeply!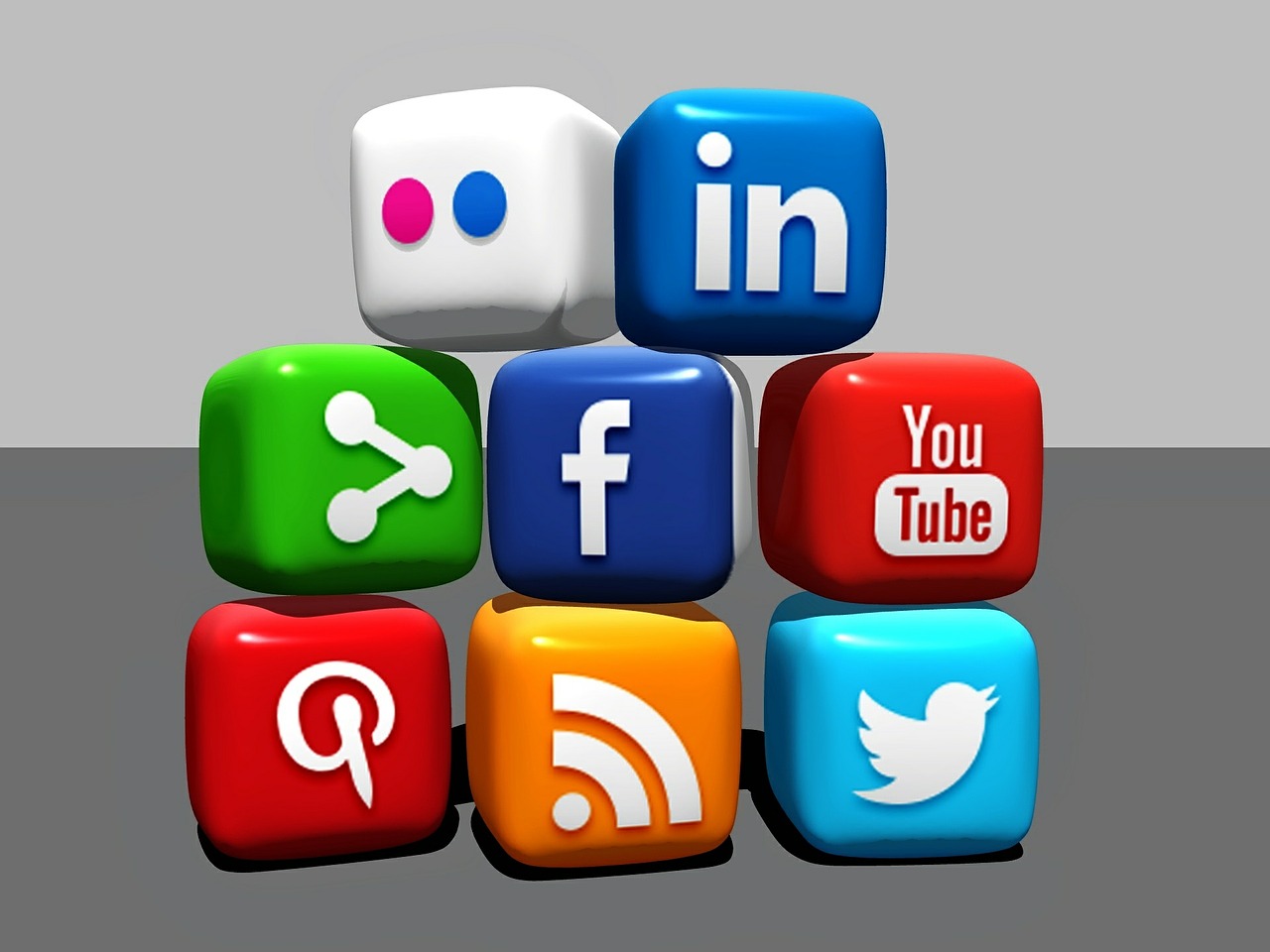 Social Media Platform B2B.
LinkedIn content and ads
So, as you may predict, we had to start with the B2B platform for excellence: LinkedIn.
While many marketers focus on trendier platforms like Instagram or TikTok, the truth is that LinkedIn remains the top platform for lead generation and reaching businesses that need your services. According to the Sophisticated Marketer's Guide to LinkedIn, 82% of B2B marketers use LinkedIn for content marketing. The main driver behind this is that the platform'splatform's frequent users tend to be decision-makers, industry thought leaders and B2B influencers.
But the amount of interesting articles and good quality content is becoming more relevant within the platform, allowing B2B brands to build a greater community and generate more visibility for their social platform. As users start engaging with your content, it will open a conversation, which will be excellent for building customer relationships with them.
The idea with content marketing is to offer valuable information - from a professional within the area - that can solve many problems for your audience. When they find answers within your posts, they'llthey'll perceive your brand as their best option.
When creating content for Linkedin, try to be casual and not too promotional since this can disrupt people's experience. Instead, make eye-catching headlines that grab the user's attention to consume the entire content. In the top B2B headline phrases, measured by average Linkedin Shares, we find:
The future of - 402

X ways to - 331

Need to know - 239

In the world - 233

Of the year - 198
Once you achieve a successful LinkedIn content marketing strategy, it's time to take your plan beyond your existing followers and explore new horizons with Linkedin ads.
The idea is to promote those posts that were too successful and take advantage of the platform's accurate and specific targeting to reach the right customers.
The results are so great that Hubspot alleges that Linkedin Sponsored Content can have 400% more leads than other channels.
Make sure to create SEO-optimized posts to make them more efficient within LinkedIn's algorithm. Contact the number one SEO marketing agency if you want more help.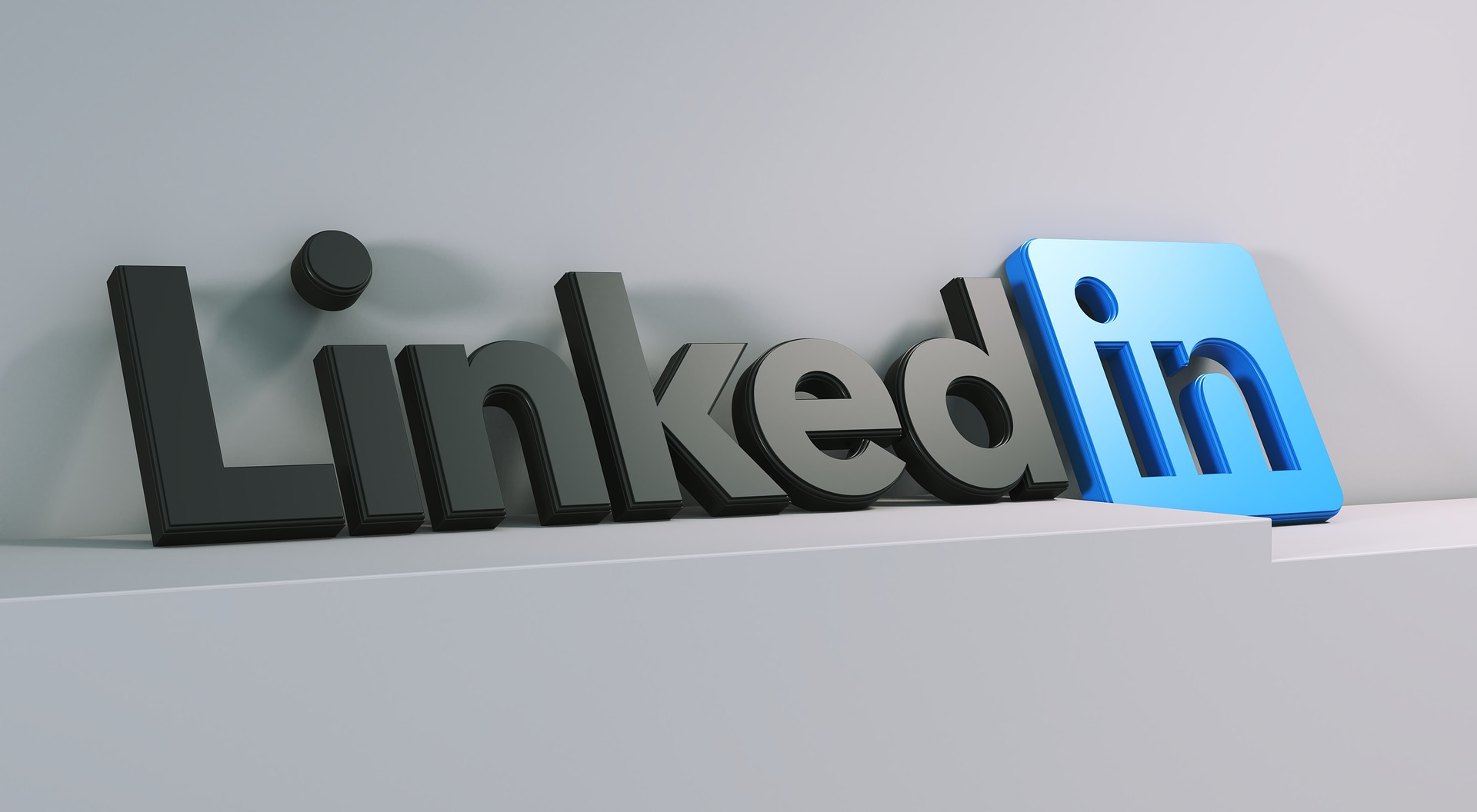 Linkedin B2B.
Facebook target and retarget
In an old Meta article, we found that by 2017 business decision-makers spent 74% more time on the platform than casual users. In their consuming habits, we see that these businessmen spend 60% more time on mobile Facebook and 15% on desktop, the preferred social media platform during their working day. Despite a long time, Facebook remains popular among the most popular social media platforms, with 2.96 million monthly active users by October 2022.
One of the basics of digital marketing is using channels where your customers spend more time, and as you see, Facebook is a top channel for your business.
To optimize your Facebook page, you should:
Make sure your Facebook is optimized for SEO best practices. Complete the "About section," include your website and put the links to all your other channels.

Improve your page's user experience by adding new tabs like "ask a question," highlighting your best-performing and more recent posts, and this allows any new visitor to be up to date with your offer and top content.

Keep your sale funnel in mind and make sure to address all stages in it.
Now, generating leads is excellent, but if users don't make any other interaction on your page, it's not very worthwhile; you aren't getting conversions. To rectify any lost conversions, you need a tremendous retargeting strategy to reach those users that visited your website but then abandoned it. 
Facebook ads will be your best option as these publicity pieces will appear on the target audience's feed to call their attention and convince them to take the next step in your customer's journey. Other advertising options like sponsored stories statistically get a higher click-through rate.
Facebook Ads.
Messenger Bots
We keep on the same platform as we talk about Facebook Messenger. Now, a quick disclaimer: although email marketing is still an excellent strategy, we'll say something not so flattering about it.
So, when we compare open rates between Messenger and email, the first one outpasses the classic strategy with 84% for Messenger reach outs versus 23% for emails. The reason behind this abysmal difference is that with the help of chatbots, the conversational friction is less, and it turns into effective conversations that could lead to a future conversion.
Direct message tools, or chatbots, are an extension of your marketing and sales initiatives, as these machines will be available 24/7 to answer the most common customer questions. If the AI doesn't have the answers, it will send the user to an attention-customer agent.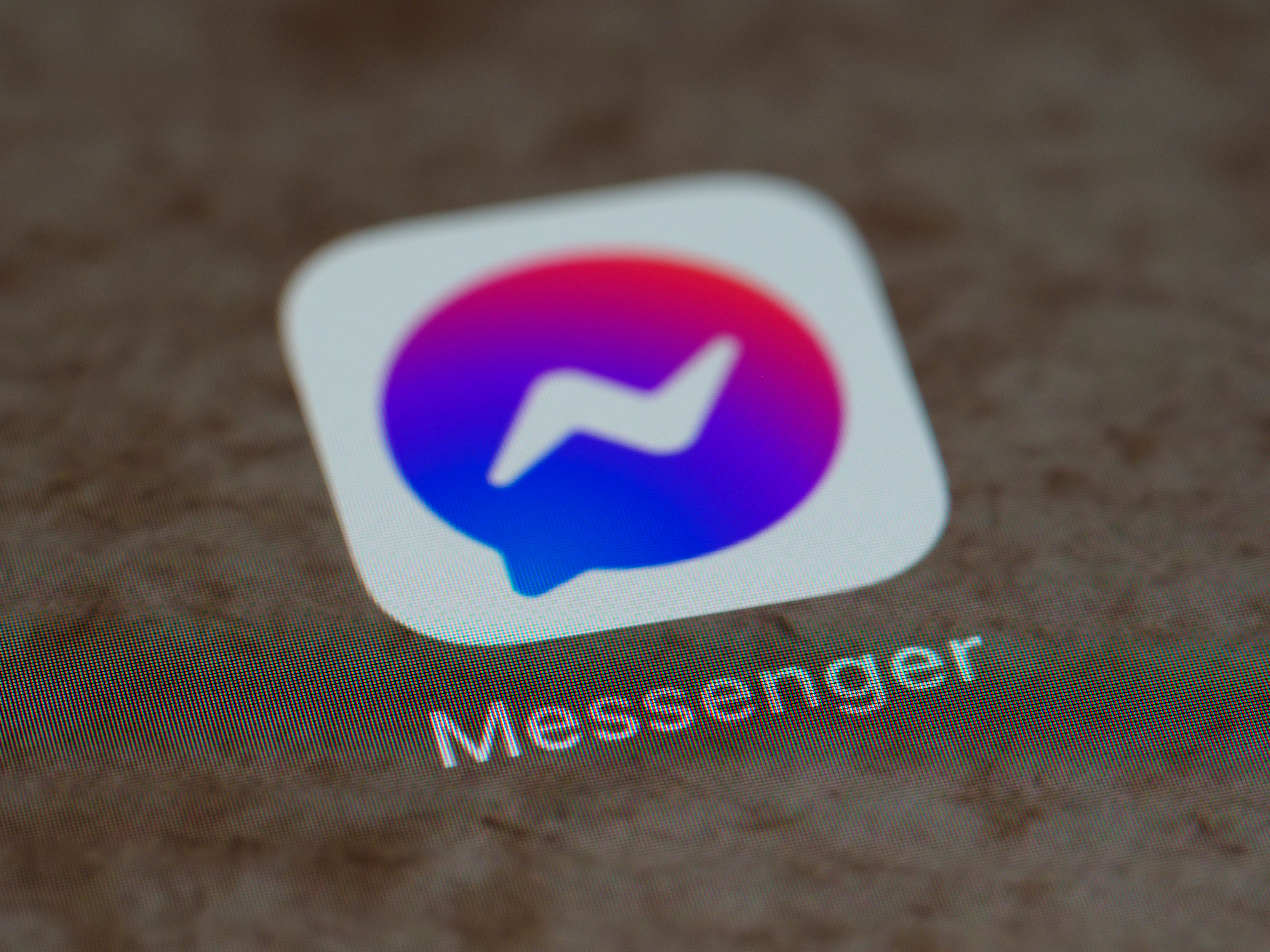 Messenger bots.
Let your employees be your brand ambassadors.
In 2022 influencers were one of the top trends to promote your brand's message to new followers, and yes, it's still a very effective strategy, but you have a group of people even closer to you that can help you with the same goal.
Your business team's effect on audiences is impressively remarkable when they act like brand ambassadors. 
See, spotlighting your employees gives a meaningful message that you care about your team and that your company would be nothing without them. In the end, this empowers employees, which could result in better performance in their job if everything is done from a sincere point of view, but what happens to audiences is even greater. Employees' followers will perceive your brand as a more human entity, an enterprise that is good for their employees. Ultimately, it'll be more remarkable for clients if it's suitable for employees.
So, as brand ambassadors share your message, more companies will want to join this celebration, as everyone wants to be with the people having a great time in their job.
In the end, it can be more cost-effective than hiring an influencer, although if you mix both strategies, it will get you even more outstanding results.
Measure digital marketing performance with the correct KPIs.
As digital marketers, we want to make the right decisions and build new strategies based on our data. Nevertheless, as times go by, it gets harder to track. For example, in 2021, iOS made open rates for mobile practically useless as they could be inflated artificially.
The arrival of these new updates in user privacy only predicts that obtaining data in the future will become more complex. Even with Google's long announcement of the death of third-party cookies, we must be eyes wide open during 2023.
But while B2B marketers keep focusing on the primary data like lead capture, there's something more important to focus on: memorability and trustworthiness. To achieve this, the goal should be to create top-quality content so that reactions and comments are favourable.
In addition to regular social media data, consider tracking:
Events performance: in-person and virtual attendance, event engagement.
Brand visibility: ad creative, branded and unbranded search.
Content consumption: engagement, page position, time on site, video watch time.
Revenue metrics: account retention or e-commerce revenue per account. 
Greater Use of Artificial Intelligence (AI) and Machine Learning
And finally, we can't talk about trends for B2B marketing in 2023 without mentioning artificial intelligence. This technology has taken a vital role in our automation and data technology strategies and will keep transforming digital marketing as we know it. 
By 2022, AI image creation was one of the biggest trends all over social media platforms, with users creating tons of crazy images. But what will be the new features that AI and machine learning will include for us this year?
As we've seen with algorithms, machine learning will use customer data to generate accurate recommendations to satisfy your customer's needs. 
Also, with predictive customer behavior, AI will help you predict what customers will buy or how they are likely to spend. We can use this to tailor marketing campaigns accordingly.
Talking about campaigns, we can use this technology to analyze data from past drives and determine the most successful factors to optimize future campaigns.
‍Going back to the chatbot topics, AI will advance its features to simulate human conversations with the help of natural language processing. These advances will ultimately make your customer service more effective, as you'll have these bots that will help you 24/7.
Finally, AI will help us detect fraud by learning common behaviours of scammers so it can prevent it more quickly and effectively.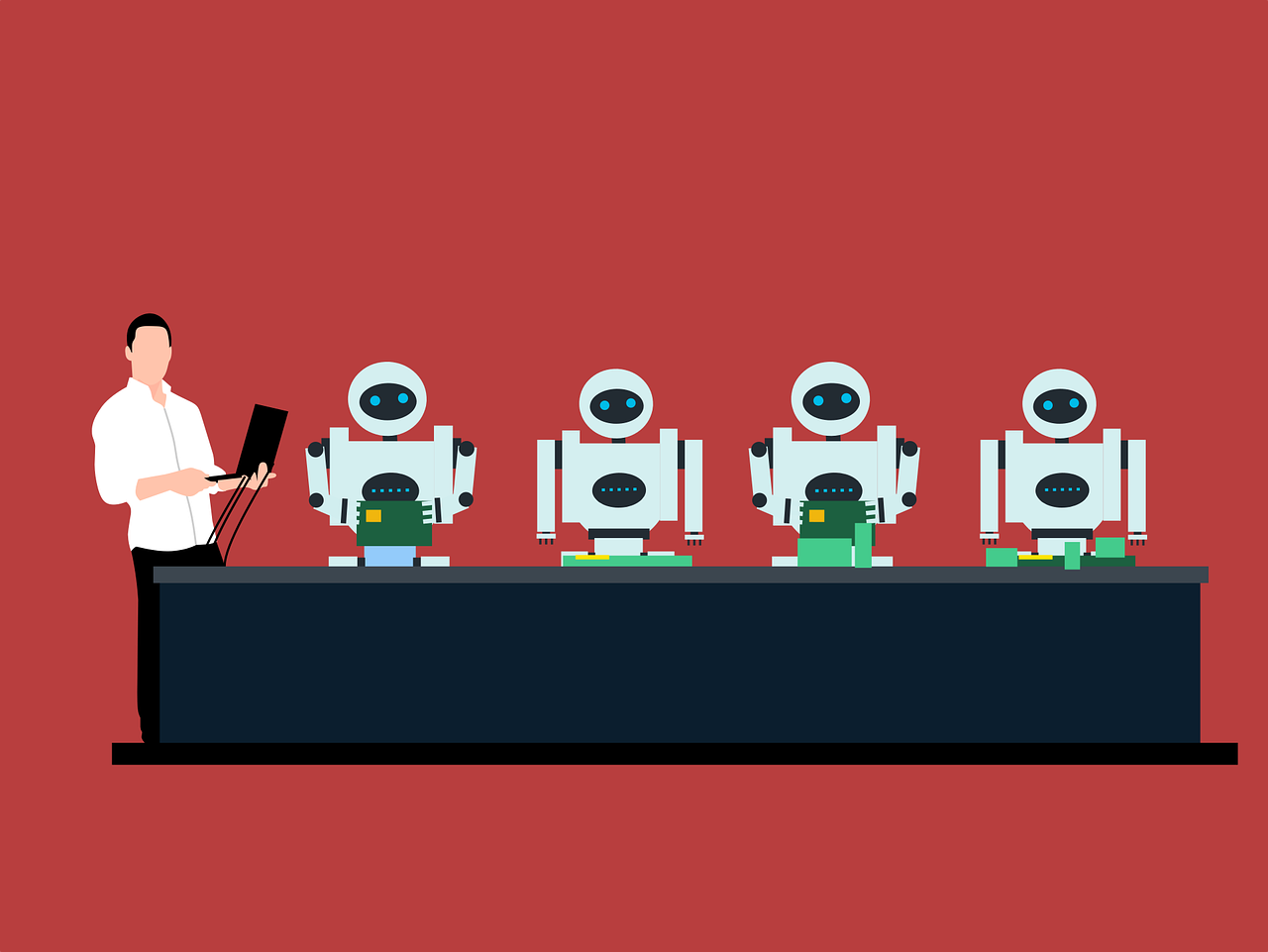 AI 2023.
Final thoughts
2023 has arrived, and we can only hope the months will continue to teach us how the world of digital marketing for B2B businesses evolves.
Although several trends come from 2022, their validity and study are still valid for the first months of this year since the idea is to see how we can take advantage of all this that is still effective for our business model.
At Codedesign, we are excited to know what the future of our industry is, and if you want a marketing agency that covers you in all possible aspects, you have come to the right place. Contact us to guide your business to the following professional step!
About CodeDesign
Codedesign is a digital marketing agency specializing in e-commerce and B2B online marketing. Our digital team utilizes the latest digital marketing tools and strategies to help clients reach their business goals. We offer comprehensive services such as website design, search engine optimization (SEO), content marketing, performance marketing, social media marketing, CRM and marketing automation, email marketing, and more. Our experts create and implement customized digital marketing campaigns to increase website traffic, generate leads, and drive sales. Our expertise in e-commerce and B2B marketing allows us to understand the nuances of the digital marketplace and create effective marketing solutions tailored to their client's needs.
CodeDesign is leading:
- Digital Agency
- Digital Marketing Agency
- Amazon Marketing Agency


Feel free to contact us to see the unprecedented growth of your business.
---