12 Profitable Online Business Ideas for 2023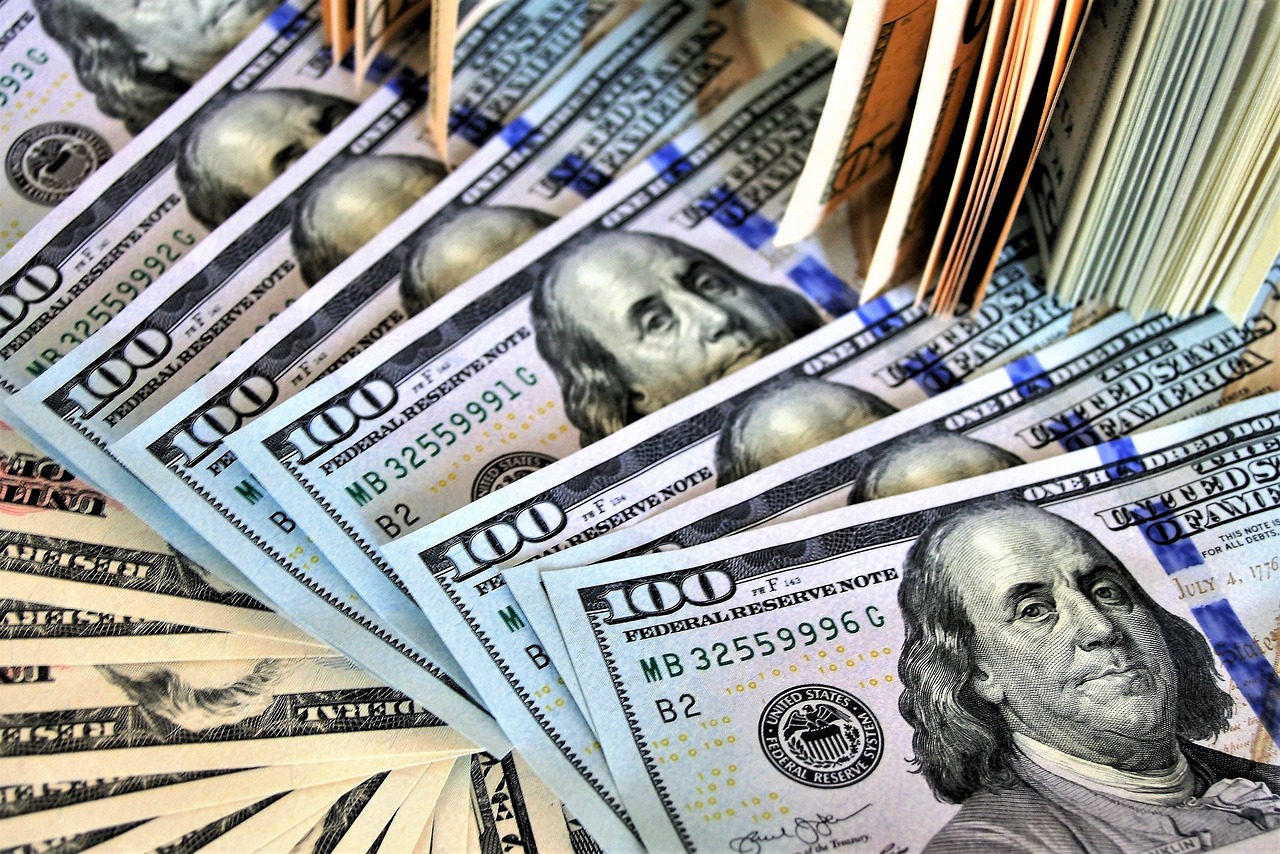 Online Business.
A profitable online business! 
For many entrepreneurs or people wanting to raise their earnings, sometimes finding business ideas doesn't look easy.
Maybe you don't know what to sell, or you don't know what abilities you can monetize that could end up giving you a decent amount of money.
Besides, having a physical business represents a lot of investment, and sometimes you don't receive what you expect from it. 
At Codedesign, we are passionate about digital marketing and have always found a better, more approachable solution to doing things online. Trust us when we say that you have tons of profitable digital business ideas to work on.
Covid 19 taught us that we could do almost everything from the comfort of our computers or smartphones. Not only did freelancers or digital business owners benefit from it, but customers also liked this way of consuming or hiring businesses for their companies.
So, we bring you a suitable and affordable solution to finally push the "start bottom" for your entrepreneurship and give you this list of profitable online. 
Start selling Clothes.
The clothing niche is a high selling one, and the best part is that you have two modalities for it.
On the one hand, selling second-hand clothes is a low investment and a great idea for starting a profitable online business. 
We often have tones of shirts, pants or even elegant clothes that we don't use anymore in our closet. So, what should we do? Left in there grabbing dust, or sell it online! Yes, you know the answer.
Ultimately, as you start your second-hand clothes business, you can earn some good money for old clothes. If you have a good marketing strategy, you can become famous for selling high-quality clothes cheaply.
Usually, brand stores sell things at a much higher cost, and customers buy them because "it's the big brand." But, if someone looks at "Gucci" clothing in a second-hand online store that is much cheaper than the other, they'll prefer to buy it on a more affordable platform. It's still the same brand but at a lower cost.
Ultimately, you can get more income by buying leftover clothes from big stores or others who want to sell or donate their clothes.
Ultimately, it's a perfect circular business idea you can start doing now.
On the other hand, if you have the talent to design, the best idea is to start your own clothing brand and start your emporium online.
Of course, this could cost a little bit more, as you either have to pay for printers to put your designs on shirts or a workforce that connects your plans. Fortunately, e-commerce companies like Shopify have services that help new designers like Printify or Printful.
Now, when selling your garments through online platforms such as Amazon or on social networks, you must be aware that, since we are talking about fashion or style, visuals are essential for your buyers to want to acquire these garments. So make sure you take photos showing off your clothes or get models too, so people can see them on someone and say they want to look as good as those in the ads.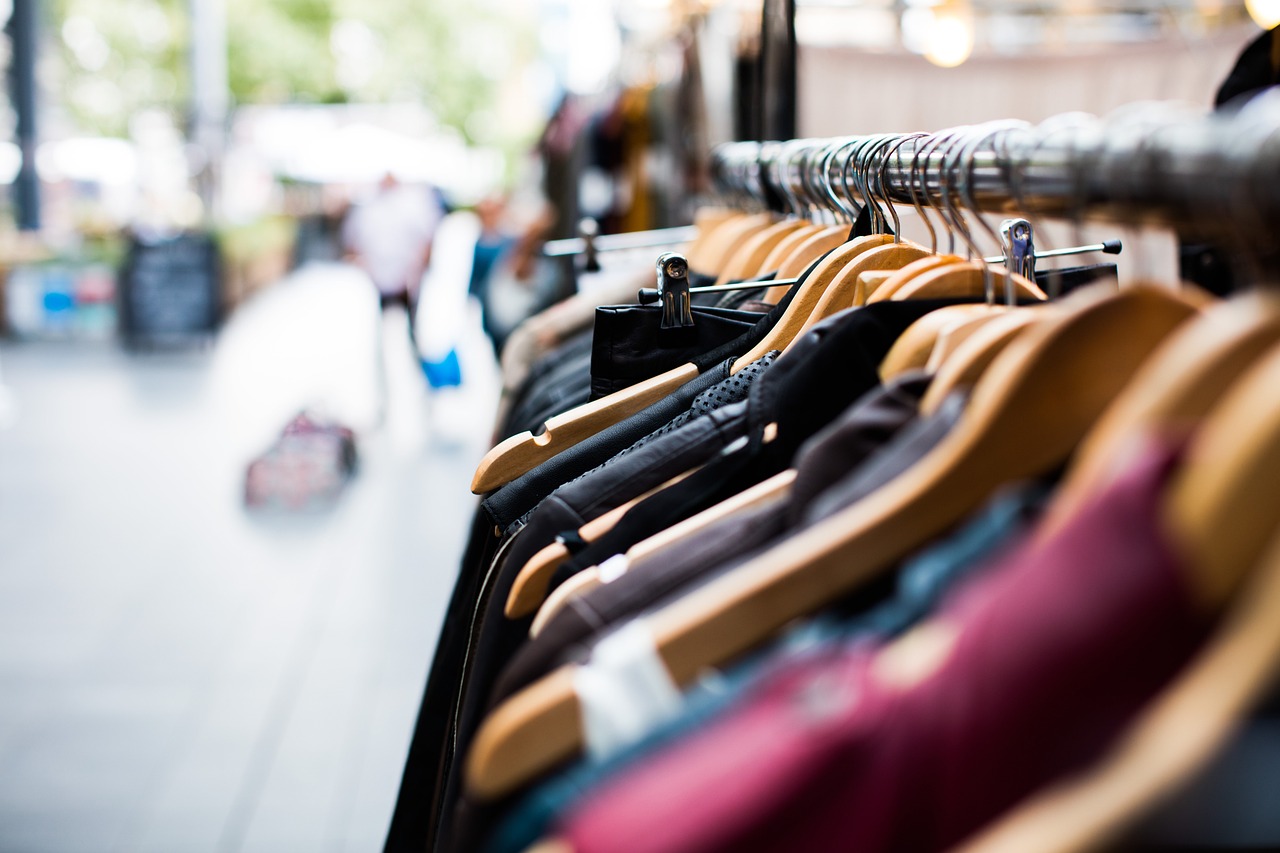 Online Business Idea.
Buy now, pay later.
We have recently seen a trend in e-commerce that allows users to buy any product from their platform and pay for them later. Basically, it's like giving them credit.
These e-commerce businesses offer financing to their customers and thus make it easier for them to acquire goods, increasing conversions more rapidly. This type of business has been applied to various niches, not just e-commerce, such as supermarket products and travel.
Micro Consulting.
If you have professional knowledge in any topic or area of knowledge, rest assured that there will be a significant market willing to pay for your advice. The great thing about this type of business is that you - and your knowledge - are the business, so you can see how easy and profitable it can be for you since the investment is not that much. A cell phone with a good camera and microphone to give your micro consultancies. 
So, let's say you're business savvy and offer 30-minute micro-consultations to give valuable advice to your clients. This can go even further and expand your consultancies to more times or certain days a week, which ends up being a very profitable online business for you. And attention should not be because it is relegated only to companies considered serious, such as finance or legal advice; it can even go to niches such as gardening, food business advice, personalized acting coaching classes, among others. You identify which area you know, make a name for yourself, and then start offering your consultancies to people.
At Codedesign, for example, we offer thirty-minute calls with our interested clients. If you want professional advice, contact us and let's talk business!
Teach an online course.
Taking the saying "knowledge is power" even further, you can take the micro consulting online business a step further and offer a complete course on your topic of knowledge.
Online courses are low-investment online business ideas that can generate much income. You only need to record yourself and give a detailed explanation from your professional's perspective on it, and then deliver it to those interested in learning.
To define your course's idea, try to do deep research on what people are interested in learning about your niche, design the key lessons and then put it all together in a high-quality video or audio tutorial where they can learn everything comfortably and dynamically. And attention, it can also be a live course where you interact with students, which can be even more fulfilling for you and your students. With the help of digital video platforms like Google Meet, Skype or Zoom, it is easier for you to offer online courses where all your students can get direct feedback from you.
Ultimately, with both modalities, the benefit is that you have a profitable online business idea that only depends on yourself and what you know, so earnings don't depend on too much investment, maybe just the digital marketing where, which we can help you with as a professional digital agency.

Sell your art online
.
Long gone are the days when artists only had two mainstream platforms to get a living out of their art, they were: TV and radio.
Nowadays, sharing your rate is as easy as showing it on social networks or uploading a cover to YouTube. And this goes for any artist, from photographers painters, musicians and even sculptors.
Your job, like any artist, will be to create your masterpieces and gain a fan base. Then, when you already gain some recognition, it is your turn to take advantage of this profitable online business selling art online and start offering your services as an artist in your discipline to the great masses.
For example, today, we have seen how artists have made NFTs profitable by selling their images, drawings or other works of art as entirely original items sold in astronomical amounts.
In the same way, if music is your thing, there is a considerable market of businesses that need original music for their audiovisual or advertising pieces. You can offer your songs as downloadables so they can use them. A great example is The Drum Broker, the world's largest online drum sample business.
Your art should not be a "hobby," and now, if you have decided to take it as your way of living, be sure that with online hyperconnectivity, there are even more opportunities for you to make a living of this.
When looking for profitable online business ideas, consider creating and selling custom wall art using Gelato's high-quality printing services. It has easy-to-use tools which allow you to make it easy to create unique wall art that will appeal to audiences.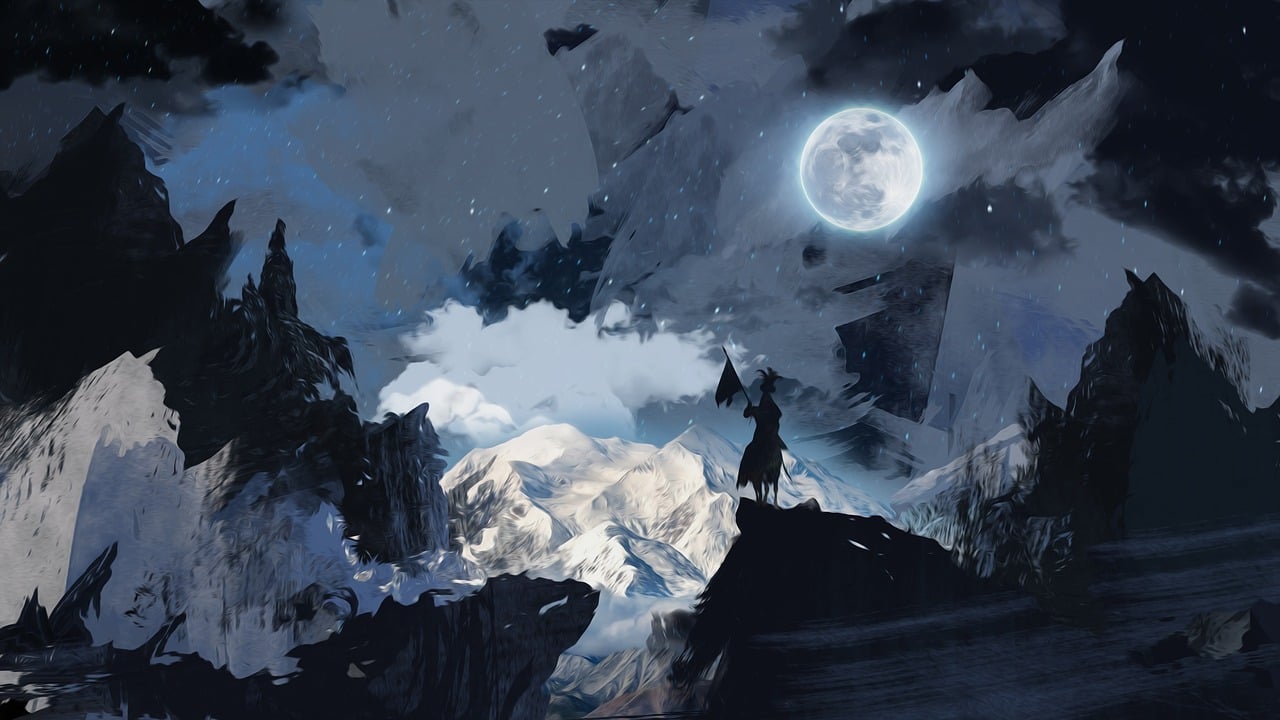 Sell Art Online.
Become a freelance Writer, Designer, or Developer.
Freelancers are like digital nomads, and they go all around the digital world, offering their services to companies worldwide that need them.
If you have writing, developing or graphic design capabilities, know that many companies worldwide may need your business. All you need to start is your knowledge and abilities and an excellent portfolio to show these brands what you're made of. 
The best part of this is that, as a digital nomad business, when you're a freelancer, you don't have to commit to months-long projects or even an office job that could take up your time. You must only schedule your own in-home time and duties and be disciplined about delivering a well-done job within established deadlines.
You can offer services in freelance marketplaces like Upwork and Fiverr.
Start a Blog
If you're a freelance writer, starting a blog can also be a profitable online business idea for you, and it's another one where you'll begin to get recognition from your knowledge and then start earning money from it.
When blogs start getting recognition, you can make money from brands interested in promoting their products on yours or even publish sponsored posts or hosting third-party ads.
To make your blog a good source of income, you first need to build a loyal and engaged audience that trusts what you write and even shares your blog posts with other friends. As you get recognition, the other business allies will come to your place to advertise their products, making your blog a profitable online business. 
The best part of this online business idea is that blogs can expand to other areas like e-commerce, affiliate marketing and any other digital business venture. Some blogs have a paid subscription option to drive more revenue.
While blogs can be a very profitable business, it's a long-term business, but while you're getting good at it, you can earn some money by offering your services as a freelance writer. Some AI tools that can help you with this are Grammarly or Hemmingway to improve your writing. And while AIs like ChatGPT can already write an entire article, we don't recommend using this "cheat code" as search engines like Google disapprove of this type of AI-generated content. If you want to learn more about it, check out this article that an AI could have written.
Video Editor.
The video format has become the most popular and most consumed by audiences. We see how a video slips out everywhere and on almost all available channels. As users of these social networks or platforms, we consume them quickly and even without paying attention to the copy attached to this post.
Let's name the social network, and you will realize there is always video content: Facebook, Twitter and even LinkedIn.
Then we go to others whose main attraction is audiovisual content, and we see how even the most popular are: Instagram, YouTube and, of course, TikTok.
Given the growing popularity of this format, it can be said that there is plenty of work for video editors around the internet. Since videos alone don't capture the attention of users, the editor's job is to give them rhythm and dynamism so that they capture the users' engagement in their endless scroll down throughout all the networks.
So if you know about video editing, either for YouTube or social media format, you have a skill that you can take advantage of since brands today are more apparent than ever that they should promote this type of video format. Content to be at the competitive level of its counterparts.
You can do this type of business as a freelancer, too, and the only thing that costs you some investment is the editing tools, although several are free and quite good.
Source: YouTube.
Build Apps and Websites.
And as we're talking about profitable and online business ideas, it's safe to say that for tech-savvy, the future looks great for their earnings, as the future looks pretty digital from now on. So, if you're good a coding, you can build mobile apps, e-commerce or even create digital products or services.
Any business that wants to stay competitive in today's digital economy needs a web or app development professional. This niche is constantly changing and needs to be studied with the latest trends in managing these platforms, and if you already have the knowledge and tools for this, you can be sure that you have a sea of companies that will need your mastery in code.
As this business is more dedicated to serving companies or industries, rest assured that these clients have reasonable amounts of profit. Therefore, you can charge a fairly decent amount for your services. And fortunately, this type of service can also be done from your home or as a freelancer.
Create a Podcast.
Another place where you can show your knowledge on a specific niche or just talk with friends about things you like is a podcast. This profitable business idea can be fun, get you some good earnings and be relatively easy to produce.
Nevertheless, before discussing this, let's see how the podcast market performs.
According to Demandsage, we have 464.7 million podcast listeners globally as of 2023, with a size of 23.56 billion and expected to grow by 504.9 million by the end of 2024. 
People love consuming podcasts in video or audio format, as it's a good talk while listeners can be doing house duties or any other activity.
For this online business idea, you need to invest in things like: 
A high-quality microphone 

 Audio recording software 

Call recording software
In the end, similar to other online business ideas in this blog, you'll need to work with your audience to get interested in your product, and as you get more popular earnings and contracts with other brands, we'll come.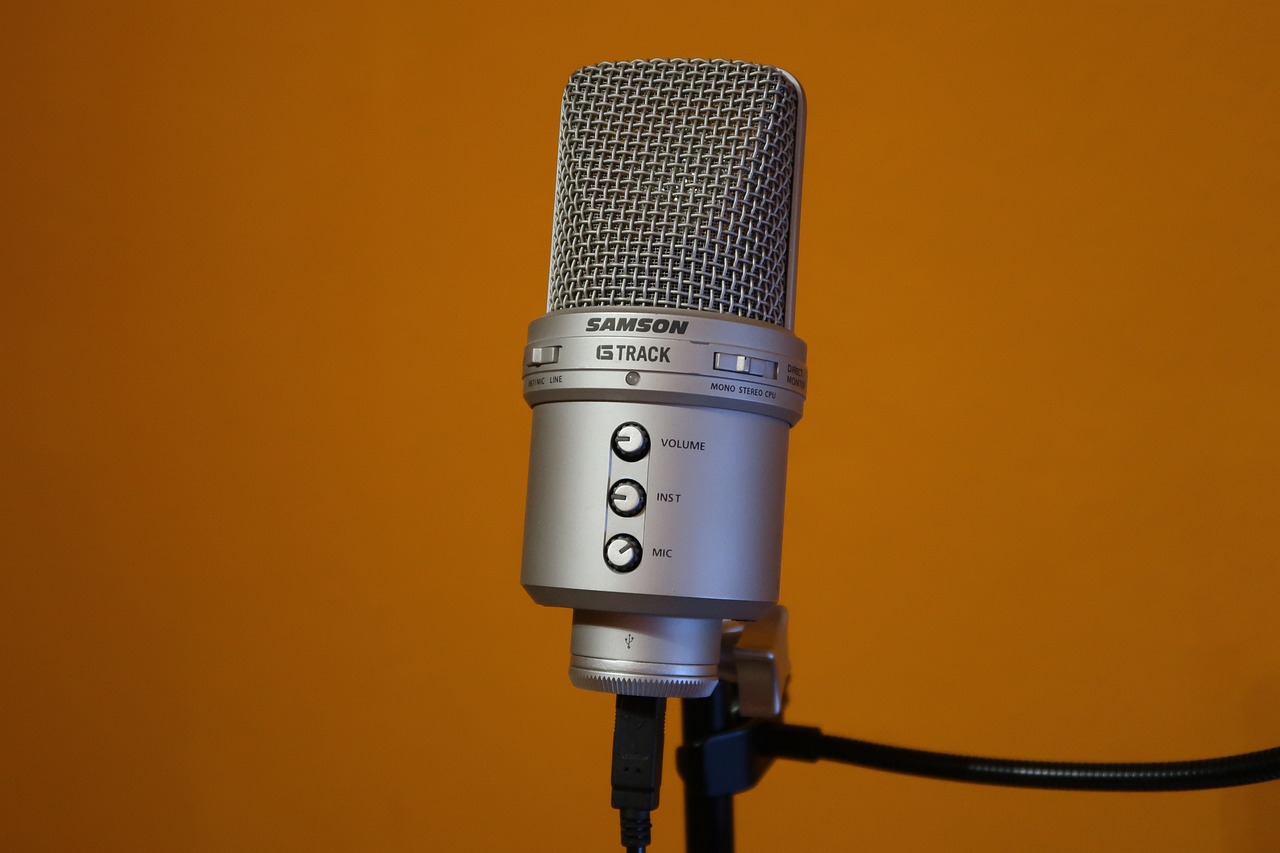 Podcasting.
Sell on Amazon.
The world of e-commerce is one where many self-made entrepreneurs have started their professional careers. Being one of the most popular platforms in this type of commerce, it opens the doors to all beginners who want to sell their products or others. Franchisees.
To start selling on Amazon, you must define your product and create attractive lists for your audience. Fortunately, for our readers, at Codedesign, we specialize in managing Amazon, so if you want much more information about this, you can check all our articles on the topic or contact us to help you carry out your new online business idea.
Become a Translator.
Oi, como vai?
¡Hola! ¿cómo estás?
こんにちは、お元気ですか。
If you can understand and speak any of these languages fluently, then you have a privileged skill for which people will be willing to pay a lot of money for your services. Even if they are not the languages we present here, it does not matter if you know Mandarin, Russian, German or any other language. There will be people around the world who will need your knowledge to be able to handle very lucrative intercompany contracts. Just speaking English opens many job doors to be able to work in companies around the world. Adding other rare languages to that makes your multilingual ability increasingly valuable.
According to Statista, the language service reached 52 billion U.S. dollars by 2020, and the same experts said it would keep growing in the following years.
As a translator, you can help companies with your skills to rewrite content, meetings, résumés, books, or even online conferences. This online business idea depends on your time so that you can charge clients by hour or project. Even platforms like Gengo pay competitive salaries for translators. 
And like many other businesses in this list, this a profitable online business idea that doesn't require too much investment, just the one you spent learning the language.
Promote your Online Business with Codedesign.
Finally, another type of online business that is quite profitable is digital marketing. However, this is an excellent shared profit business.
On the one hand, if you partner with us, our team of professionals in online strategies will help you bring your business to the right people, on the right platforms and at the exact time. In the long run, this will make your digital business much more profitable, leaving both parties satisfied with having achieved the established goals.
As you can see, most of the businesses we mention here need some recognition to start seeing the fruits of their business, and for this, the most appropriate way is to do it online. If you need more advice on your business, contact us to give you the correct guides to achieve the financial success you desire. Take advantage of this opportunity and click to boost your online business!
About CodeDesign
Codedesign is a digital marketing agency specializing in e-commerce and B2B online marketing. Our digital team utilizes the latest digital marketing tools and strategies to help clients reach their business goals. We offer comprehensive services such as website design, search engine optimization (SEO), content marketing, performance marketing, social media marketing, CRM and marketing automation, email marketing, and more. Our experts create and implement customized digital marketing campaigns to increase website traffic, generate leads, and drive sales. Our expertise in e-commerce and B2B marketing allows us to understand the nuances of the digital marketplace and create effective marketing solutions tailored to their client's needs.
CodeDesign is leading:
- Digital Agency
- Digital Marketing Agency
- Amazon Marketing Agency


Feel free to contact us to see the unprecedented growth of your business. Also, download our free digital marketing plan to see how it helps you optimize your marketing and operations.
---