Multicultural Digital Marketing Agency: Why is it your best choice?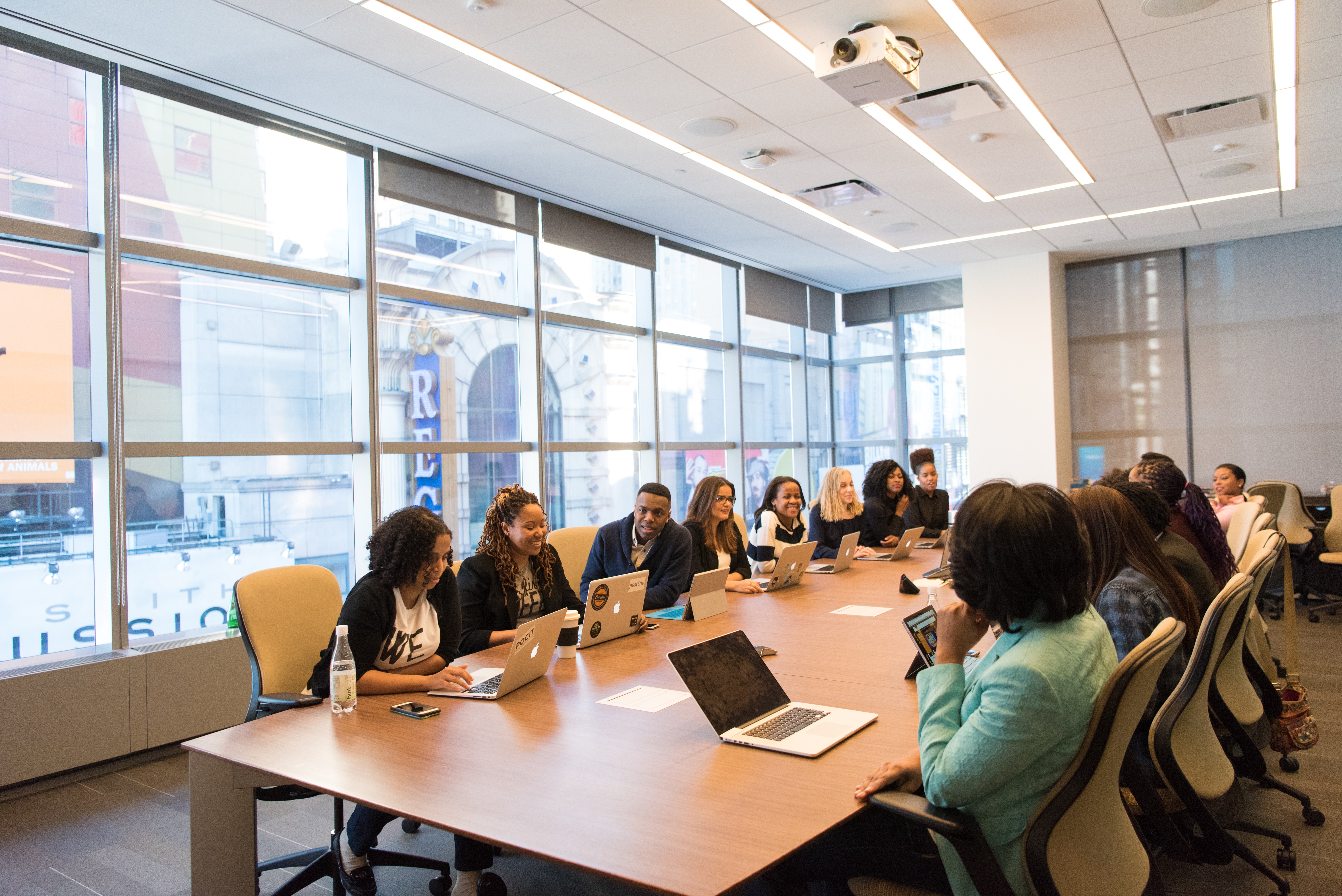 Source: Unsplash.
Pop culture has made us believe that the center of the universe is the United States. Although much of what we consume comes from this great power, we see more multicultural representation every day in all series, musical productions, and, obviously, marketing.
Multiculturalism is a global reality, and as we interconnect more with the internet, it becomes easier and even more entertaining to consume different types of content from far away lands and learn how diverse and exciting our world is.
For example, trends like K-pop and even Anime cartoons captivate people around the globe, proving that every culture has something meaningful to share. In their attempt to be relatable to foreign markets, some brands err on the side of stereotypes, making customers feel disrespected.
What a European can know about Latin American culture can be very superficial, so your best ally to understanding the society of these foreign countries is to have multicultural workers within your agency. In research by Iterable, we found that 75% of consumers were more likely to purchase from a brand if they felt correctly represented in their ads.
In the last 20 years, Migrations have watered citizens worldwide, making multiculturalism an aspect that we as marketers must manage. Therefore, as a multicultural digital marketing agency, we will show you the importance of having a diverse team and some worldwide data on this topic. 
Without further ado, let's begin! You could work with us CodeDesign, the leading digital marketing agency.
What is Multicultural Marketing?
Just as it sounds, multicultural marketing is the practice of creating campaigns within your company that consider different ethnicities or minority groups within your advertising message.
It's unthinkable to use just one tone of voice if you're a globally recognized brand, and big companies like Coca-cola and Unilever realized this big truth back in the 20th century. There are different beliefs and ways to get your core brand message to their culture in every country. Having a diverse team in your company can help you communicate more effectively with them.
But this practice does not only apply to foreign countries since people from different countries live within the same territory, enriching and expanding the country's culture that hosts them.
Let's return to the United States, not to spotlight the "great American" but to study how much cultural diversity has grown in this country. According to Forbes:
Asian population in the United States grew by 72% within fifteen years (2000 to 2015). 

Pew Research

 places this population as the fastest-growing major racial group.

According to a report by the U.S. Census Bureau, the Hispanic population is projected to increase by 115% by 2060, becoming 29% of the U.S. population.
And the U.S. Census projects that the non-Hispanic white population in America will constitute only 44% of the total population by 2060.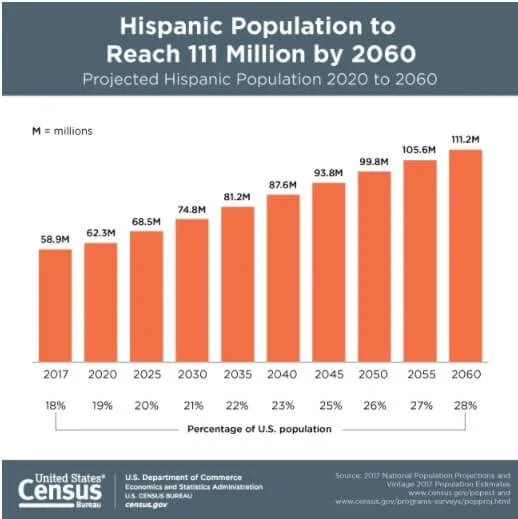 So within a country as diverse as this, your campaign should target all the diversities within the same territory. And it is that according to the projections that we see from the census, multiculturalism will not be something temporary; on the contrary: it is the future!
Source: YouTube.
Why is Multicultural Marketing important?
Beyond sales, multicultural marketing has a vindicating purpose for brands. We have to make all our audience groups feel like important people, making them understand that it is good to be different.
Returning to the subject of pop culture, countries around the world can feel discredited or ignored by not seeing themselves represented on the big screen. Typically we always used to see the average American stereotype of a Caucasian person with blue eyes and quite handsome.
But then, what about the other cultures? Aren't the Japanese part of pop culture? What about Latinos or Europeans? Aren't they cool? Aren't they worth it for brands?
The correct answer would be NO. The reality is that diversity is where we find the best things in life and that it is what makes our world fascinating.
In a Hubspot article, Asian American writer Clifford Chi explains how insulting the Americanized version of great myths from his country like Mulan is and how this misrepresentation causes him more disgust than anything else.
The idea when representing different cultures is not to base ourselves on stereotypes but to do it from a place of fundamental understanding of their beliefs and way of living.
Multicultural marketing allows us to re-educate our society and make it known that our world is varied and that all these differences must be accepted and respected. How can you use QR codes for your digital marketing campaign?
Let's see a great example of how Mc'donalds promotes multiculturalism in its presentations:
Source: YouTube.
Benefits of working with a Multicultural agency
Understand your complete audience
When you start a business, it is necessary to build your target audience. Still, when you put multiculturalism in the equation, we can further expand our number of clients since we understand the sub-cultures within our base audience.
With the help of a multicultural agency, you will understand better the nature of these subgroups and make them feel included in your company honestly and organically. Read this guide on how to improve website traffic and get relevant customers.
Customized marketing messages
Similar to the example we saw with  Coca-Cola, a multicultural agency will help you create messages adapted to the culture and beliefs of each of your audiences while maintaining the brand voice that represents you so much. To illustrate it better, take a look at these McDonald's ads worldwide, where the brand keeps its message clear and appealing while adapting to every culture around the world.
Source: YouTube.
You enter low competition markets.
It is possible that your product already has too much demand in your country, which is why you have not had the chance to shine, but who takes away that your real audience is abroad? Even more, that your brand is a success in foreign lands?
As a multicultural agency, we have had the opportunity to help businesses. One of them is PAEZ, an Argentine shoe brand that was able to experience an increase in sales in the Spanish market.
With the help of a multicultural agency, you will have an international team that can study in which markets your product will be better received, expanding the frontiers of your enterprise.
Reinvent your business as a multicultural brand
Suppose your brand gives voice and representation to cultures that the media and other companies have long forgotten. In that case, you will gain this culture's appreciation, but it also demonstrates that your brand is all in for expansion, new horizons, and inclusion of all different cultures. Read how meme marketing is used to grasp audience's attention.
Source: YouTube.
There is a high ROI associated with Multicultural Campaigns.
When we practice multicultural marketing, we have to consider the understatement of different cultural values, traditions, celebrations, customs, and languages to make a product that appeals to them. With such diverse cultures within one territory, brands now consider all types of communities like African Americans, Asians, Hispanic Americans, and many more. 
When we have already divided your entire audience into small groups, we can run more specific ads for each of them, making the treatment between the brand and the consumer more personalized and generating greater loyalty to your brand. In the long term, expanding your audience to all the subcultures will help you generate more income from different segments that you could miss.
Prepare for a Multicultural Majority world with Codedesign.
The future will be multicultural, and we are so excited about this! Political changes are happening around the world, and every day we become a more supportive community with all different cultures around the world. 
In Codedesign, we are a multicultural, award-winning digital marketing agency. We define ourselves as a result-led, innovative agency specializing in aspects like digital marketing, online sales, SEO, Amazon sales, and many more.
Regardless of which country you read us from, we have a professional team located in 12 time zones that will assist you in learning the foundations of your company and its needs to build a digital marketing strategy that fulfills all your tasks.
Codedesign will help you take your brand into international markets, building bridges across language, culture, and technical barriers so your business can succeed in the online global marketplace!
CodeDesign is a leading:
- Amazon marketing agency, and
Feel free to contact us to see the unprecedented growth of your business.


---