How to Use Digital Marketing to Grow Your Moving Company?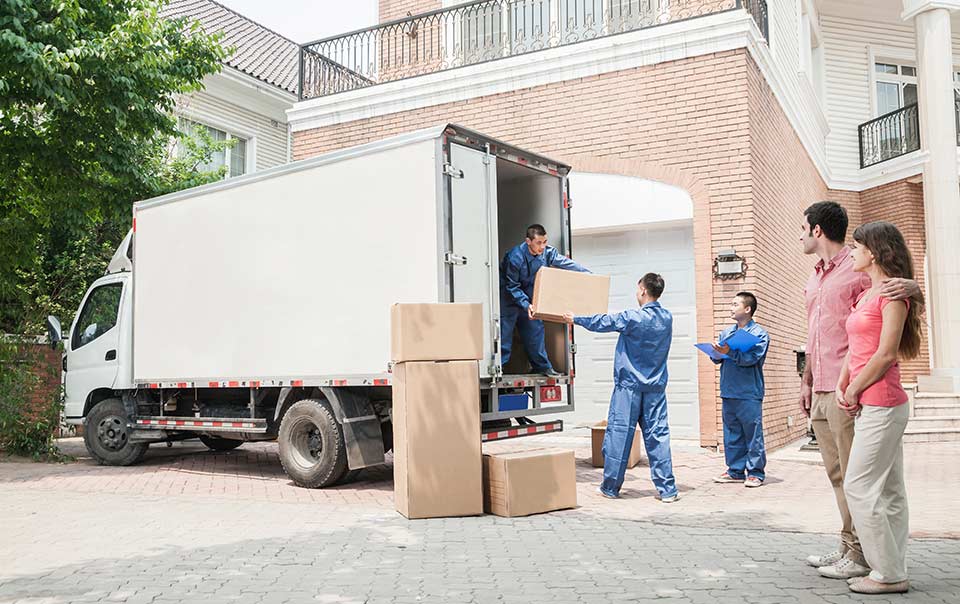 moving company
Digital marketing is a potent tool for reaching new clients and expanding your moving company. But how can you use digital marketing to your most significant advantage to reach your intended audience?
It's time to explore digital marketing if you run a moving company and want to bring in more clients and boost sales for your business. While your most qualified prospects conduct online searches, internet marketing lets you connect with them. It will also help you spread the word about your business.
How do I get started? The committed team of specialists will develop an effective digital marketing plan tailored to your moving company at CodeDesign. Our digital marketing specialists have created thousands of effective digital marketing programs for companies aiming to boost leads, sales, phone calls, and transactions. 
CodeDesign is a leading digital marketing agency ranked #1 in Lisbon, Portugal. You could work with us to accelerate your business growth.
Understanding Your Target Customer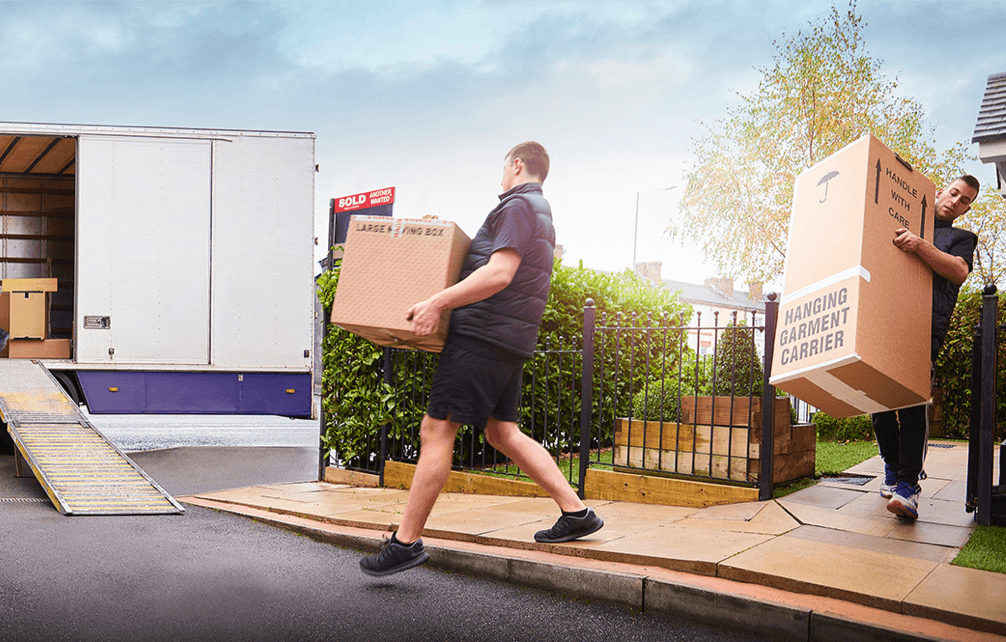 Understand your audience
Any successful marketing campaign starts with knowing who its target market is. What needs do they have? What do they desire? What worries do they have?
You must consider the type of material your target consumer will most likely consume in digital marketing. Articles about urban living or moving trends would be appropriate if you're writing to a young professional audience. Blog entries about packing and relocating with kids would be more pertinent if you aim your content at families.
Consider the channels your target audience is most likely to use. You should concentrate your content on video marketing if they're more likely to watch videos than read articles. You should concentrate your content on blog articles if they read blogs more often than they watch videos.
Any successful marketing effort must clearly understand its target market, and digital marketing is no exception. Finding out who currently uses your moving company services is a terrific way to start figuring out who is most likely to purchase from you. You can target additional folks who fit those criteria if you are aware of the distinctive traits of your current clientele.
Depending on how they interact with your company, you can have little information about someone or a lot.
Research Your Competitors
Before you can start putting together your digital marketing plan, you need to do some research into your competitors. What are they doing well? What could they be doing better? What can you learn from them?
Look at their websites, social media accounts, and advertising campaigns. What kind of content are they publishing? What tone are they using? How are they targeting their customers?
Competitive analysis is a critical component of every successful marketing strategy. Although this phrase could conjure up some negative thoughts, competitive research has nothing to do with espionage. It revolves around keeping an eye on your rivals and what they're up to.
Due to a lack of time spent conducting competitive research, many lose out on business to rivals they have never even heard of. It would help to position yourself in the moving industry by being aware of your rivals' actions.
Developing a Unique Selling Proposition
There are many moving companies out there, making it even more critical for you to develop a unique selling proposition (USP). What makes you different from the rest? Why should people choose you instead of your competitors?
Your USP might be that you're cheaper, offer a more comprehensive range of services, or are more environmentally friendly. Whatever it is, make sure that it's something your customers can't easily find elsewhere. And be sure to communicate it clearly on your website and all your marketing materials. Customers who know what makes you unique are more likely to choose you over the competition.
Your USP is crucial because it distinguishes you from the competition. It's essential for attracting new clients and keeping hold of loyal customers. Your unique selling proposition (USP) should be simple to understand potential clients.
If you put in the time to create a strong USP, you can apply it to your digital marketing interactions, communications, and company branding. When combined, your USP and mission statement can shed a lot of light on your company strategy, what you do, and why you do it.
Creating a Content Strategy
Your content strategy will be a massive part of your digital marketing plan—after all, it's what you'll be using to show off your company's personality and build trust with your audience. And when it comes to moving companies, you'll want to focus on creating helpful, informative, and (if possible) entertaining content.
Here are a few ideas to get you started:
- Write blog posts that answer common questions about moving: "How do I pack my kitchen?" or "What are the best ways to move heavy furniture?"
- Create infographics that showcase different moving tips, like the best ways to pack different types of items
- Make videos that give viewers a behind-the-scenes look at your company or take them through the process of moving step-by-step
Whatever content you create, ensure it's high quality and provides value to your audience. If you can do that, you'll be well on your way to growing your moving company with digital marketing.
Both humans and search engines value high-quality material. This can range from articles and videos, and blogs to infographics, books, and guidelines that can be downloaded. Your sites will rank higher in search results for specific keywords and phrases if you produce and publish content connected to your niche, target audience, and services. Additionally, your company will be far more likely to be considered by a resident who is looking for a mover online and happens to read a helpful blog article by your business.
The Power of a Good Website
Your website is often the first thing potential customers will see, so you want to ensure that it's up to par. A good website will be visually appealing and easy to navigate, with clear calls to action that let visitors know what you want them to do.
Your website should also be optimized for search engines so that your site comes up first when people are looking for moving companies in your area. This means using the right keywords and phrases and ensuring that your site is mobile-friendly since more and more people are searching on their phones.
Finally, your website should be a source of information for potential customers. This means having helpful blog posts or articles that answer people's questions about moving. If you can provide value and show that you're an expert in your field, you'll be more likely to convert visitors into leads.
The Importance of Search Engine Optimization
Consider search engine optimization for your website to perform better and appear higher on search engine results pages.
To provide your potential consumers with the best possible service, you must thoroughly research and comprehend the terms and phrases they use to seek moving services online. Once done, you may strategically arrange those keywords across your website. This will aid in the correct indexing of your pages by search engines like Google, which will better grasp the content of your sites. You may also produce content about your goods and services to improve your website's ranking in search engine results.
You can attract local customers by creating a Google My Business profile for your business and filling out crucial information about it, such as its location, hours of operation, and contact data. And while it may seem like something that only big companies need to worry about, the truth is that SEO is just as crucial for small businesses—especially moving companies.
Why? When people are looking for a moving company, they will go to Google and search for something like "moving companies near me." And if your company doesn't appear in the search results, you're missing out on many potential businesses.
Impact of Online Directories on your moving company
How will online directories impact your moving company? After all, if potential customers can find you easily, that should mean more business.
Here's the thing—online directories are a great way to get found, but they're not the only way. You still need to ensure you're doing other things to market your company, like SEO and social media. But online directories are an excellent place to start. They give you instant credibility and can help you get found by people looking for a moving company in your area.
So if you still need to use online directories, consider adding them to your digital marketing strategy.
Use PPC to grow your moving company.
PPC marketing is the best option if you want to increase your company's visibility. PPC, also referred to as paid search engine marketing entails paying a publisher (in this instance, Google) to highlight your company or product above the other organic pages for a particular set of keywords.
PPC is one of the best ways to connect with your target market and can significantly increase your company's revenue. It's crucial to keep in mind a few essential points regarding Google Ads' best practices. First, make sure you include relevant keywords to target the appropriate audience. As well as having high-quality landing pages, ensure that your adverts are well-written and compelling. Test various iterations to determine which version of your advertisement works best.
Analyze Your Results
Once you implement some of these digital marketing ideas for moving companies, you will want to keep track of your progress and analyze your results to see what's working and what's not.
Here are a few key metrics you should be tracking:
- Website traffic: How many people are coming to your website? Where are they coming from?
- Leads: How many leads are you generating? What's the quality of those leads?
- Sales: How many sales are you making? What's your conversion rate?
You can use several different tools to track these metrics, such as Google Analytics, Hootsuite Insights, and Moz Analytics. But at the end of the day, it's up to you to interpret the data and decide how to improve your digital marketing efforts.
Conclusion
Digital marketing can be a great way to grow your moving company. You can reach a wider audience, improve customer retention, and boost your bottom line by utilizing some of the top ideas. As a moving company, it is crucial that you have the right marketing agency by your side. We are proud to be one of the leading Google, Facebook and Amazon marketing agencies due to our proprietary strategies, technology and advanced reporting capabilities.
About CodeDesign
Codedesign is a digital marketing agency specializing in e-commerce and B2B online marketing. Our digital team utilizes the latest digital marketing tools and strategies to help clients reach their business goals. We offer comprehensive services such as website design, search engine optimization (SEO), content marketing, performance marketing, social media marketing, CRM and marketing automation, email marketing, and more. Our experts create and implement customized digital marketing campaigns to increase website traffic, generate leads, and drive sales. Our expertise in e-commerce and B2B marketing allows us to understand the nuances of the digital marketplace and create effective marketing solutions tailored to their client's needs.
CodeDesign is leading:
- Digital Agency
- Digital Marketing Agency
- Amazon Marketing Agency


Feel free to contact us to see the unprecedented growth of your business.
---