How to create the most powerful digital marketing mix with a limited budget?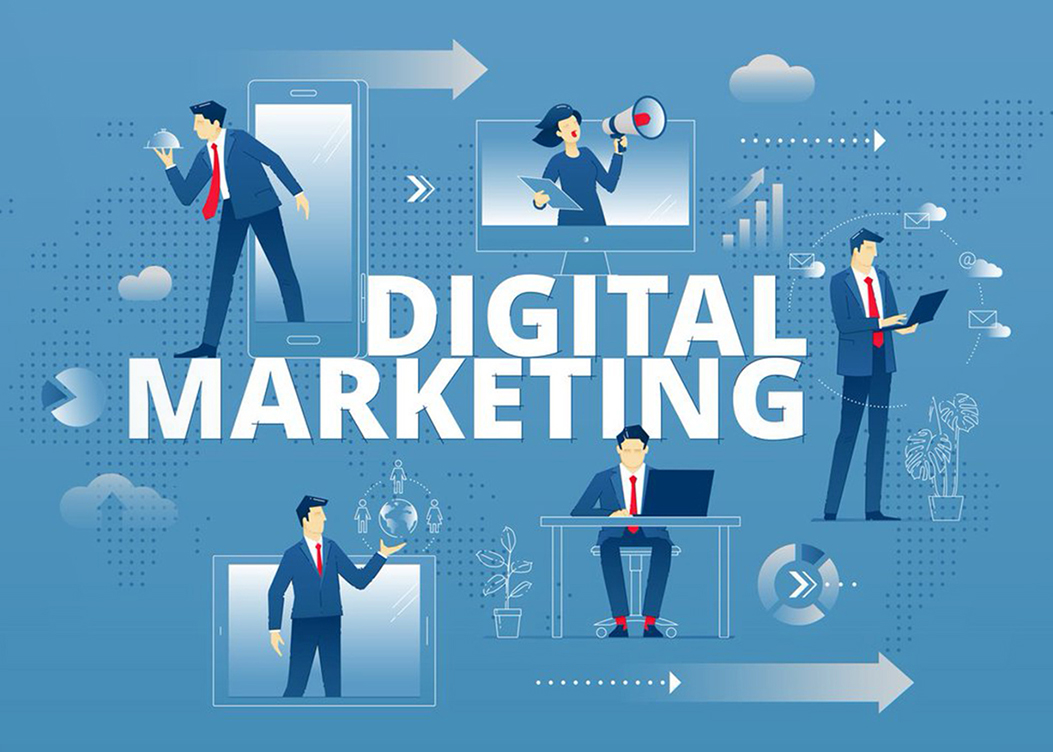 Digital Marketing Budget Analysis
Digital marketing is one of the most efficient and budget-friendly forms of marketing, where you could expect a fixed return on investment and plan your budget accordingly. To excel in the competitive digital atmosphere, you need a marketing plan that covers all the efforts dedicated to developing and marketing your product or service. With the pandemic, the behavior of people has changed from offline to online. 
According to HubSpot, around 97% of consumers know more about the company online. As more and more prospects like to engage with companies or their preferred brands online, it is crucial for marketers to adapt to this change.
Plan a 70-20-10 Rule to get the maximum return and results: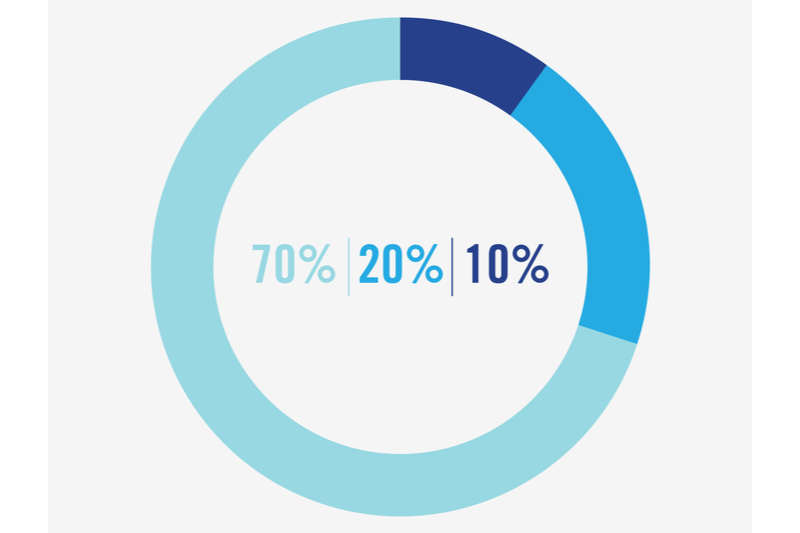 70 -20-10 Rule
Most businesses go with the 70-20-10 plan on how much to invest in marketing products or services that constitute the chunk of revenue compared to the experimental strategies on new market penetration. A good plan could be to invest 70% of the marketing budget for the products or services you are known for. 
If you plan to penetrate a new market with a new product or service, you could allocate 20% of your budget for that purpose. And, you could invest the remaining 10% of your marketing budget towards experimental strategies or emerging technologies. 
You could work with us, the leading digital marketing agency to assist you in digital marketing.
Identify your marketing goals.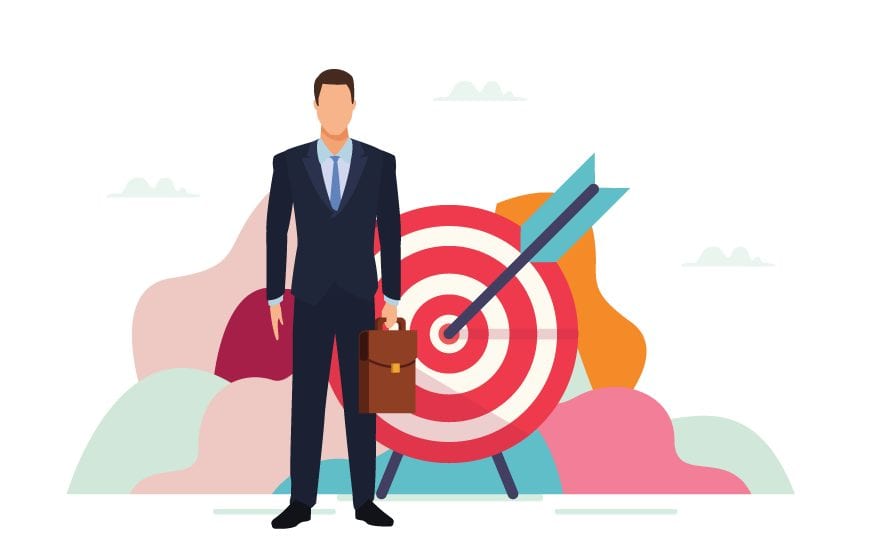 Know your objective
Any marketing campaign could be successful only if the purpose behind the campaign is clear and concise. Having goals in mind helps you prioritize the channels to invest in and allows you to get the maximum return. For example, if you wanted quick revenue for your business, investing more into pay-per-click (PPC) could be the better option. 
However, if you want to play the long-term game and generate leads and visibility organically, you should invest in search engine optimization. A perfect digital marketing campaign consists of both PPC and SEO along with social media marketing to leverage the power of digitalization.
Analyze the data available to you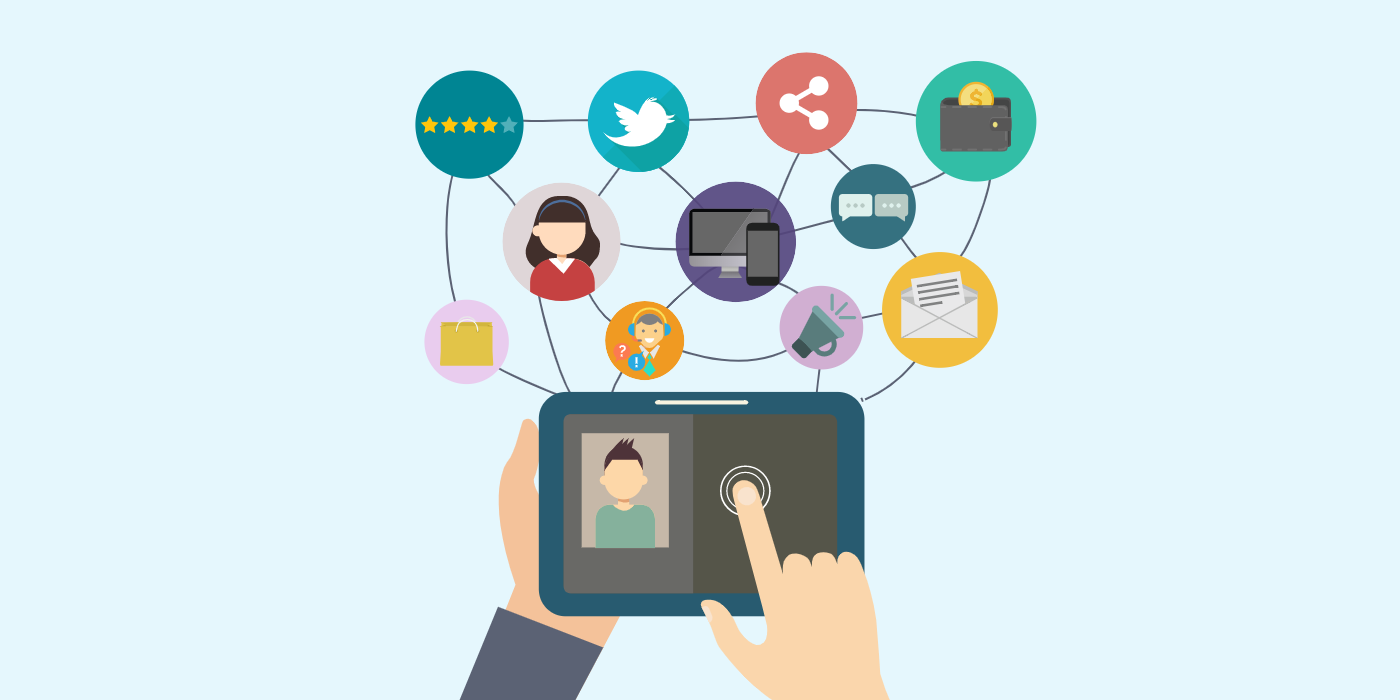 Learn from the Data.
To understand the most profitable digital marketing channel for your business, the best way is to analyze the data and results available to you. For example, you could audit the past results to identify which tactics helped you achieve your goals or which channels did not contribute much towards the growth of your business. For a B2B business, platforms like Twitter and LinkedIn are more effective. On the other hand, for a B2C business, Facebook, Instagram, and Snapchat tend to perform better.
If you dig deeper into the available data, you will notice that certain channels did not perform up to the mark or bring good ROI in return. Many businesses complain that they don't see any visible return for their SEO strategies. However, SEO is one of the most crucial marketing efforts to boost your authoritativeness and organic visibility. Also, SEO efforts take time, and the older your website is, the better SEO results it could generate. Thus, we advise businesses to focus on SEO and take help from the right SEO agency for experiencing a betterment in the growth trajectory.
Various digital marketing channels like SEO, PPC, display advertising, mobile marketing, video marketing, email marketing, etc. could be a part of your campaign. If you had a digital marketing plan that consisted of all of the aforesaid marketing channels, you could get exposure to a vast audience that spends the time online. Inbound marketing is a great way to connect with your prospects as nothing feels forced, and people like to engage with the brands that way.
SEO: HOW MUCH SHOULD I INVEST?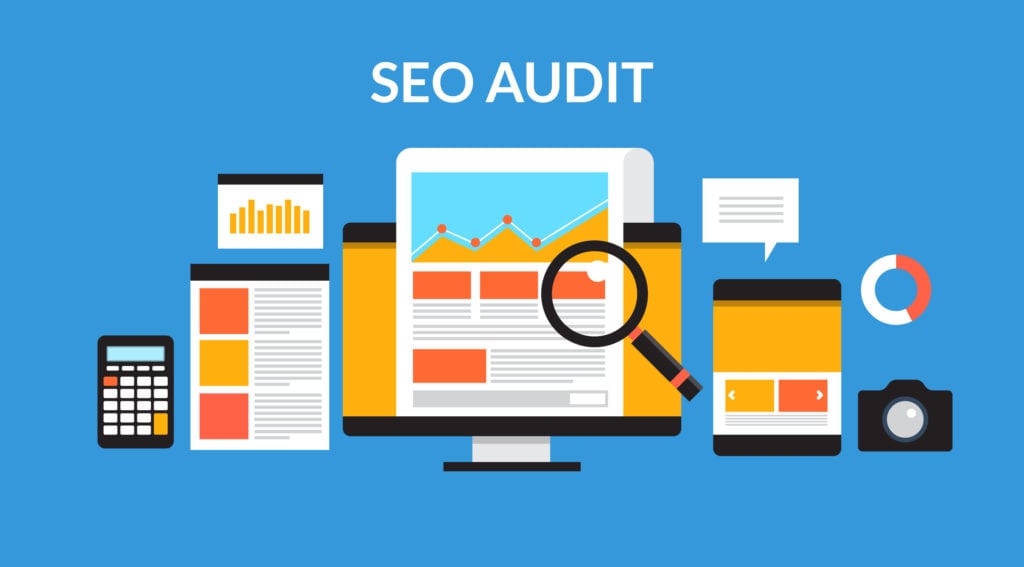 SEO ANALYSIS
You need to understand that SEO is not an expense. Instead, it is an investment for the long-term growth of your business. How much to invest in SEO depends on a lot of factors like:
How old is your website, and what SEO work has been done previously?
How intense is the competition in your niche, and how large is your service area?
What do you want to achieve – local ranking or international ranking?
If your business does not have too much competition on search engines and you want a quick website optimization, then a typical price could range from $1500 to above. However, SEO takes time. Hence, you should work with a very reputed agency with a proven track of success for at least six months to see any visible growth in search engine optimization. You could invest around 25% of your marketing budget into SEO so that in the coming time, you get qualified leads organically and directly from search engines like Google or Bing.
PPC: HOW MUCH SHOULD I INVEST?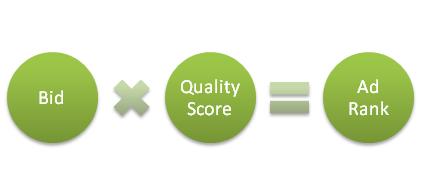 BID * QUALITY SCORE= AD RANK
Pay-per-click marketing is an important technique for online businesses to come in front of the right audience quickly and generate sales. PPC ensures a top position at the SERP results. However, SEO takes time and PPC could help overpower the competition by bringing your site at the top of Google's search engine results page. You could make use of PPC and communicate with your audience directly.
You also get to experience an extensive list of customization options that gives PPC a considerable advantage over other marketing channels. As a small and medium enterprise, it is crucial to take advantage of these options to reach target leads and direct the right ad copy depending on the customer's stage in the digital marketing funnel.
For a PPC campaign, you need to have your keywords and optimized landing page to have a better ad score. To measure the success of your PPC campaign, you need to have the right metrics to track your PPC performance. The most common metric to measure ROI is Return On Ad Spend(ROAS). If the total revenue is more than the expenditure, then you have a positive ROAS. You could spend 30% of your digital marketing budget on PPC.
SOCIAL MEDIA MARKETING: HOW TO ALLOCATE BUDGET?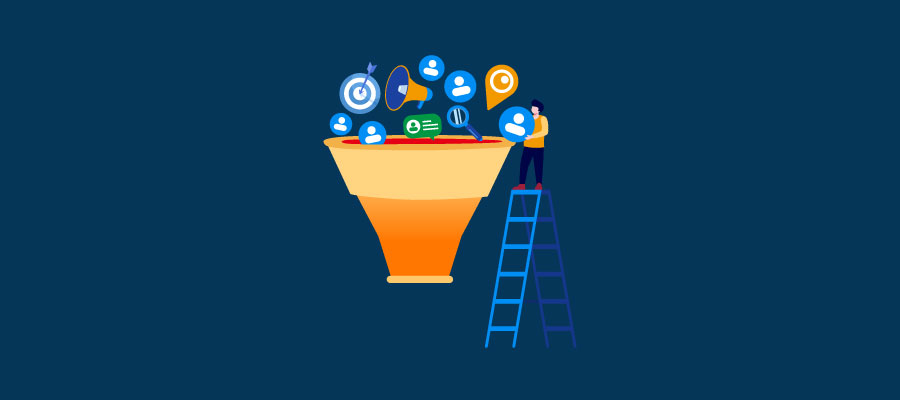 SOCIAL MEDIA MARKETING BUDGETING
Social media marketing campaigns cannot be overlooked in this social era when people tend to spend most of the time on social media channels like Facebook, LinkedIn, Instagram, Twitter, YouTube, TikTok, etc. Creating an account on these social media channels could give a boost to your brand awareness and recognisability. The first step towards any marketing campaign is understanding your goals. To measure the outcome of your campaign, you could use a SMART technique:
Specific 
Measurable 
Attainable 
Relevant 
Timely
The way you measure your success in social media advertising could differ from others. For example, you may think the number of sold products is the success rate, whereas others would crave  for lead generation or potential customer engagement.
Social media channels could also work as your communication method with your customers. It would help if you focused on creating better graphic features and content to leave a striking effect in the viewers' minds. The digital world is competitive, and every single company or brand is striving hard to let its voice be heard by the consumers. 
To be a show-stopper and let your customers stop scrolling and view your ad; and perform the required call to action, you must create compelling content specially catered for your audience at the different stages of the marketing funnel. Personalization is the key to success in this competitive atmosphere. There are many artificial intelligence and machine learning-based start-ups helping marketers and creatives create compelling and personalized content.
EMAIL MARKETING: The ultimate marketing channel

Email marketing budget analysis
Email marketing is dead. Is it?
No.
Email marketing generates $42 for every dollar spent, which is one of the highest returns on investment for any marketing channel. According to HubSpot, 64% of small businesses use email marketing to reach customers. You might have heard many times that your email list is the ATM.
Lead nurturing is one of the crucial problems that many B2B businesses suffer from. However, if you could get the email of your consumers, then you could easily nurture your email list with high-quality visuals, infographics, and other relevant and valuable digital assets.
As per campaign monitor, marketers who use segmented campaigns note a 760% increase in revenue. Email marketing won't cost much of your marketing budget. Any email marketing service like MailChimp, Snov.io, Reply.io, etc., could help you run newsletters or outbound marketing campaigns with complete data on email performance.
Conclusion
Planning a digital marketing budget could be overwhelming. However, a good budget allocation could have a positive impact on your business's success. Know your customer persona and create relevant ad copy so that your content resonates with your customer persona's pain points and thoughts.
It would be best if you also segmented out your audience based on their stage in the digital marketing funnel. Personalized marketing is the key to succeed in this competitive atmosphere of digital marketing. It would help if you always had some portion of your budget allocated for testing new marketing strategies and avenues.
CodeDesign is a leading:
- Amazon marketing agency, and
Feel free to contact us to see an unprecedented growth of your business.
---