How to market your product on amazon getting it ready for Christmas?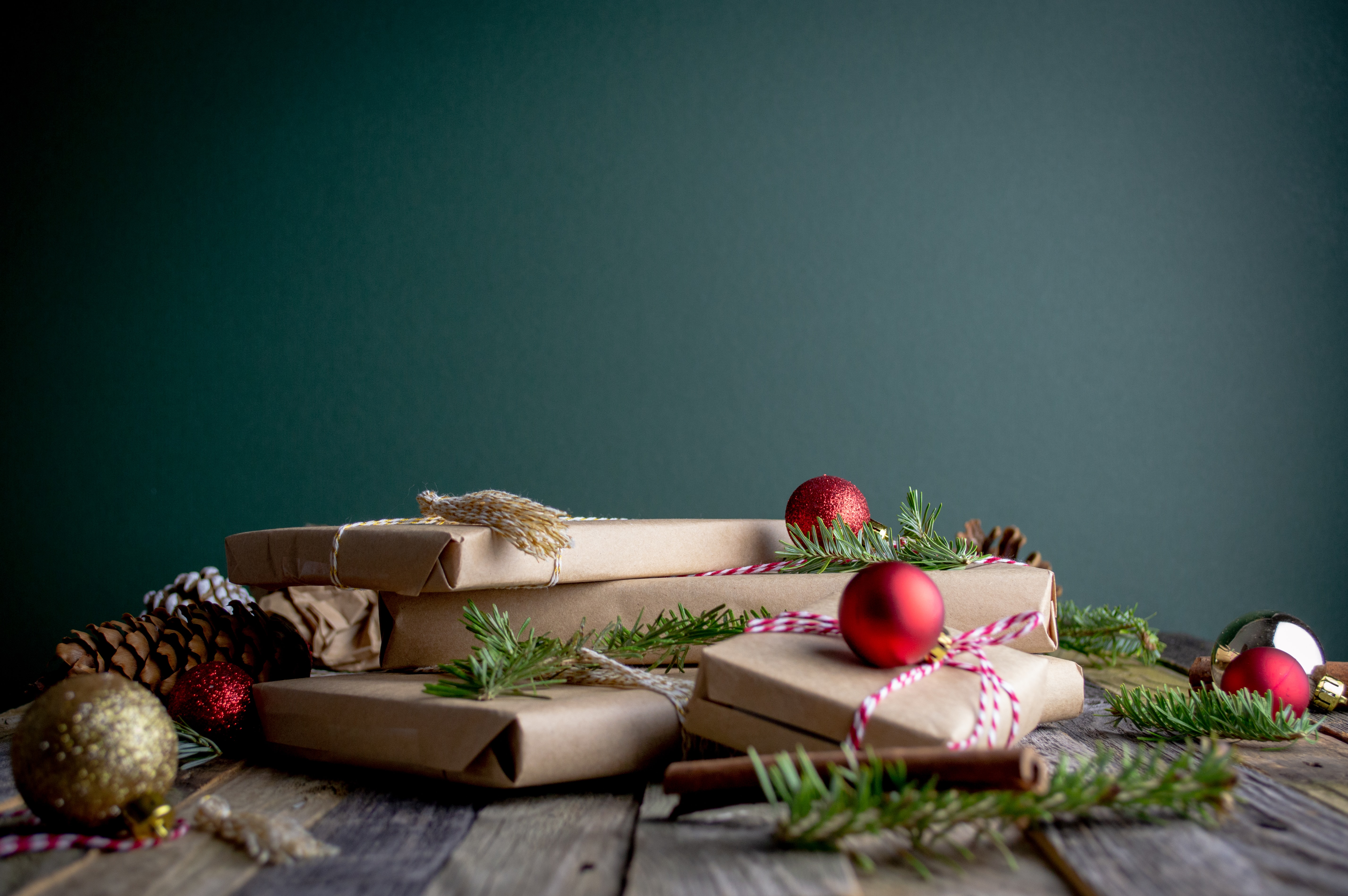 Source: Unsplash.
We are in full spooky season, but in this article we will not talk about skulls or ghosts, rather, we will look at the horizon and we will anticipate a less gloomy celebration, Christmas.
Yes, Christmas is coming and our Amazon seller sensor is activated to make the most of the party in which gifts, decorated trees and spectacular decorations will be in every corner of the cities.
However, it is for novices to think that we should prepare in the middle of December for these dates, on the contrary, now is a good time to anticipate all the celebrations that are to come. That is why in this article, we share how you can prepare to sell your products on Amazon at Christmas! You could work with us, the leading digital marketing agency to assist you in Amazon marketing.
Keep reading!
Stick to the Holiday Sell Requirements
Toys and games are among the most popular gifts at Christmas, but unfortunately, these products are restricted for sale.
Wait, do not panic and abandon Amazon. The reality is that to sell these high-demand products, you must first comply with the "Holliday Selling Requirements" after this, you will be able to trade all these gifts that will make the little ones happy. Home. But these are not the only items blocked; here is a list provided by a Repricer Express article:
Collectible Coins
Personal Safety and Household ProductsEntertainment Collectibles
Fine Art
Jewellery
Join Amazon Handmade
Join Amazon Subscription Boxes
Made in Italy
Music & DVD
Automotive & Powersports
Services
Sports Collectibles
Streaming Media Players
Video, DVD & Blu-ray
Watches
As you can see, all these items are potential gifts for the celebrations in December; however, the main reason for these restrictions is not that Amazon does not want you to sell. After all, Jeff Bezos loves money. That's why he is one of The world's richest men. The real reason behind this is that better service to the public is sought, so some quality requirements of sellers must be met so that you can sell all these gifts on Amazon. Find this resource on customer onboarding.
If you want to know more about these requirements, go to the Holliday Selling Requirements for toys and games.
Source: YouTube.
Come up with your plan in advance!
Once you have the requirements ready, it is time to map your entire marketing plan for Christmas. Even so, it is good to remind you that the celebration of Santa Claus is not the only one that you can take advantage of since being in the last semester of the year, there are several celebrations to take into account. Read this guide on PPC campaign strategy.
So, do not hesitate to take advantage of planning your sales for dates such as:
October 31 – Halloween
November  5 – Bonfire Night
November 25 – Thanksgiving
November 26 – Black Friday
November 29 – Cyber Monday
December 1 – Last-minute Christmas Shopping begins
December 26 – Boxing Day sales
December 31 – New Years Eve
Don't wait until December 1 to start your Christmas campaign. Get ahead and start taking samples or ads from your catalogue in mid-November so that buyers can make their purchases before the big celebration.
Source: YouTube.
Estimate your inventory and check that of your competition
For holidays, it is helpful to do Inventory forecasting, which helps us succeed in a holiday sales competition. But before that, you have to estimate your inventory because if you have too much, high storage costs will tie up your capital, and if it isn't enough, your potential cost will be much greater.
A simple tip is to evaluate your last holiday season inventory and use that experience to evaluate how much stock you should use for this year. Take a look at your sales and see if they increased or decreased the last year. Depending on your answer, you can order more or less inventory for this Christmas season... If you have a Professional Amazon Seller Account, it will give you complete access to all of these reports.
Finally, you have to study your competitors, to know what they are selling and see if it is working for them. If it is... GO AND COPY ALL THEIR STRATEGY!
To give a philosophical aspect to this tip, let's quote Sun Tzu from the art of war...
To know your enemy, you must become your enemy!
Source: YouTube.
Upgrade your listings
Before Christmas, Amazon traffic tends to increase a lot. Therefore you want any potential client to get your listings quickly and easily, thus increasing their possibility to convert.
Some tips you can use to upgrade your listings are:
Update Images
If you are a
Brand Registry user, try using Brand Analytics to see which keywords your product ranked during last year's shopping season.
Add holiday-related keywords and backend search terms like "last-minute gifts" or "Hanukkah."
Include all the information about your products like colours, brand and the proper sizing measures, so there is no confusion.
Adjust your PPC campaigns
In the following months, the traffic on Amazon will increase a lot. Remember that not only is Christmas coming, but there are also a lot of celebrations to take into account. For this reason, you should bet more on PPC campaigns for these dates since the more significant the traffic, the greater the number of clicks on your ads.
However, it is fair to remember that the competition will be fierce in these times, so you should consider the option of adding more income to your budget so that your ads show for the most extended amount of time.
Another critical factor to focus on is your keyword bids. Since many more sellers try to advertise their products, there are fewer chances to show yours.  To do this, you can change your bidding strategy using Seller Central's Campaign Manager, choose "Dynamic Bids - up and down," and the platform will adjust your keywords bids by up to 100% automatically. If the platform thinks that your ad won't convert, they will lower your request.
Source: YouTube.
Create holiday offers
Holidays are the perfect excuse to offer deals to your customers, so before Christmas, you can start promoting all kinds of discounts or coupons in your Amazon store. For this, you have to go to the "deals" section in your Amazon Seller Account and start creating your discount or coupon.
The platform will show you the list of products you can offer, and it will show you the discount per unit and the deal price. Take in mind that by doing this, Amazon charges you a fee. For example, if you want a 7-day deal, the cost is 300$, while a lightning deal costs $150. 
The best strategy is to create your deals one week before the big event.
Source: Youtube.
Prepare for holiday returns.
While many sellers say that December is the best month to sell, the returns have a downside to this. Part of this is due to the Amazon Extended Holiday Return Policy, which allows buyers to return any item they bought until January 31, making it a pretty annoying month for sellers. Sellers have protested about it in the comments, but unfortunately, they only want to adapt to the new policies. If you're going to find out more about it, get the news here.
Final Thoughts
The most successful are not those with the largest budget but those who best prepare for the key moments.
Although all the Christmas shows say that these holidays are about the family, something is obvious. Consumption increases exponentially in these celebrations, so you can expect a significant increase in your sales if you follow these tips.
Of course, remember that you have other important dates that you can take advantage of, so get ready from today at the beginning of October to increase your sales to a greater extent.
Until a new article, or until Christmas arrives, see you!
CodeDesign is a leading:
- Amazon marketing agency, and
Feel free to contact us to see an unprecedented growth of your business.
---