How do you provide excellent customer service to win customer loyalty?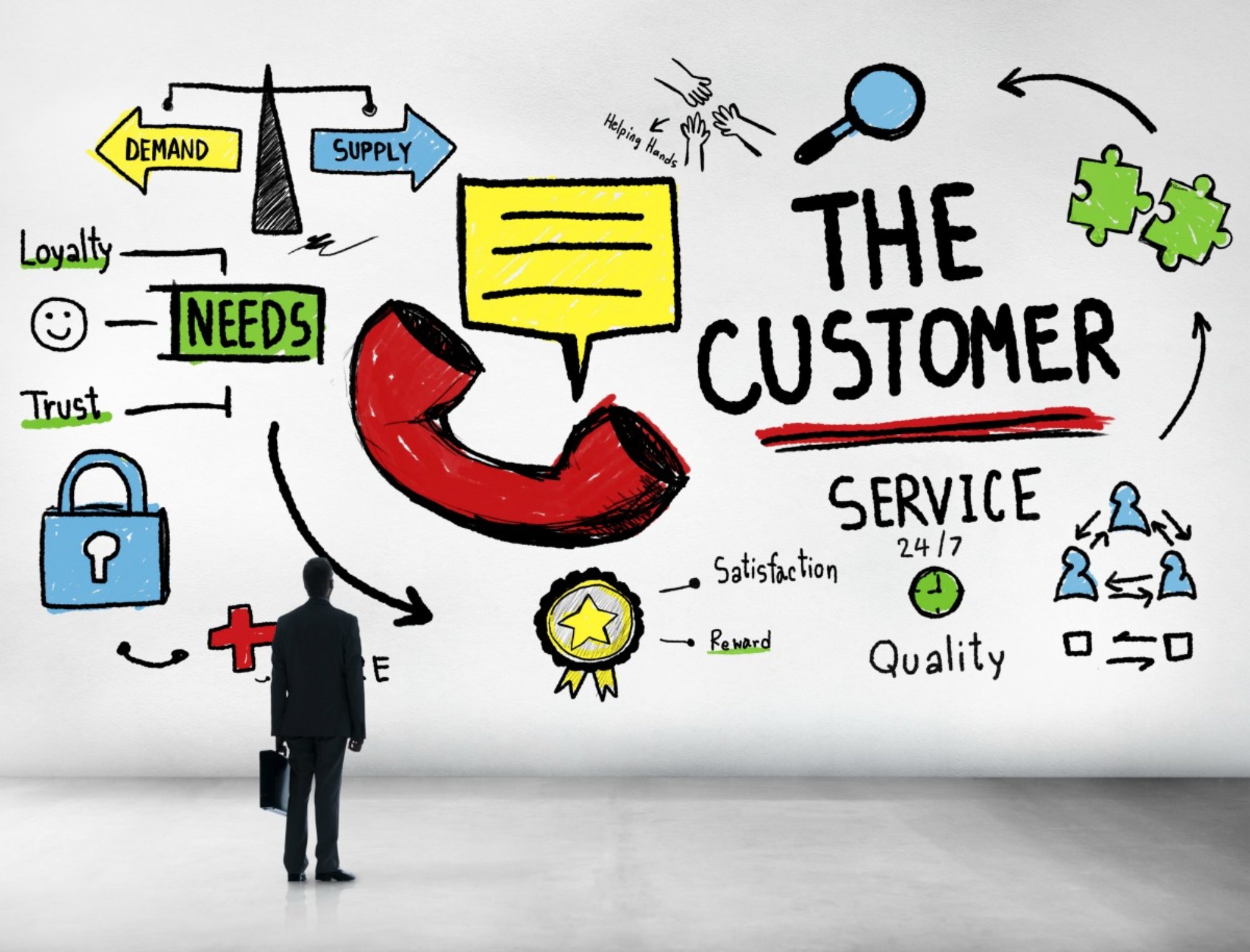 customer service
Customers have options when it comes to choosing a product or service, but you can make your business stand out from the competition by offering exceptional customer service. When interacting with a customer, strive to treat them like a person first and a customer second. Many can sell, but it takes a higher level of salesmanship to connect with a customer on a deeper level. When you've made that connection, you'll have fostered customer loyalty and trust and made a customer for life. You could work with us CodeDesign, the leading digital marketing agency.
Creating an exceptional customer service experience involves mastering several key components. First and foremost, you need to understand what your customers want and need. This means having a thorough understanding of your product or service, as well as what your competitors are offering. Once you know what customers are looking for, you can be sure to provide it. Secondly, exceptional customer service requires excellent communication skills. You need to be able to clearly and concisely explain things to customers, take their questions and concerns seriously, and address them in a polite and helpful manner. Thirdly, you must be prompt in responding to customers. No one wants to be kept waiting, so if you can get back to someone quickly, they'll certainly appreciate it.
Creating a Vision for the Customer Experience
The first step toward developing a robust customer experience strategy is to establish a clear customer-focused vision that demonstrates the business enterprise's willingness to communicate. Exceptional customer experience results from numerous deliberate daily decisions made by every employee in the business enterprise. 
To ensure that those decisions are aligned, the enterprise as a whole requires a shared vision. Defining this vision entails developing a set of guiding principles expressed as statements. Amazon, the online retail giant, was ranked first in the Foresee Experience Index Report for exceptional experience across multiple industries. 
Amazon accomplished this by instilling a 'customer-first culture' throughout the organization. Strategy is just one of the principles that businesses must adhere to maximize customer experience value. Read this guide on how to improve website traffic and get relevant customers.
Have a firm grasp on your customer base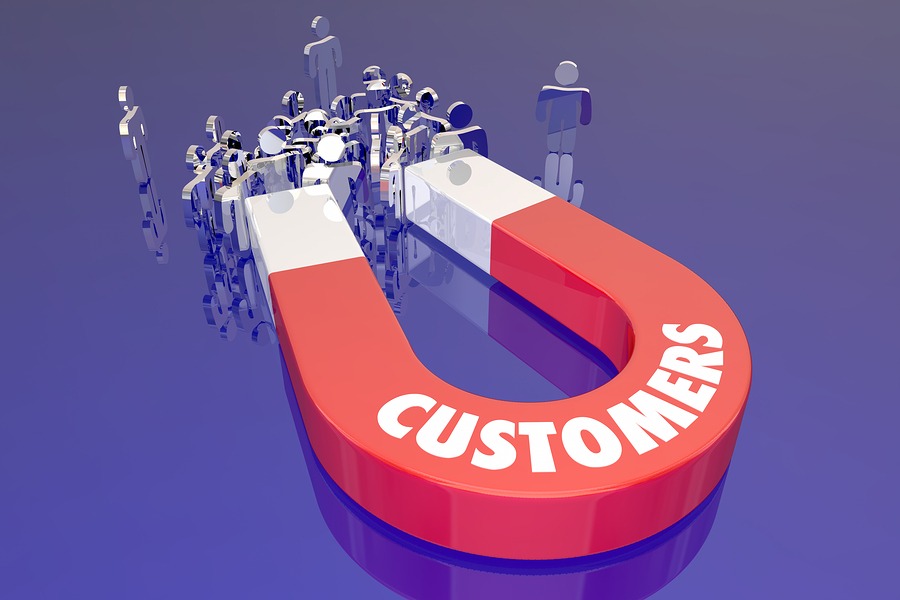 customer base
Delivering an exceptional customer experience is developing a deeper understanding of your customers. Businesses must put themselves in their customers' shoes to gain a thorough understanding of their requirements. A great customer experience entails delivering on promises and exceeding customer expectations. How can you use QR codes for your digital marketing campaign?
To accomplish this, businesses must connect with and relate to the various situations their customers find themselves in. This can be completed by developing customer personas that include the customers' names and personality traits. Following this method enables the customer support team to identify and understand their customers quickly.
Customer Feedback in Real-Time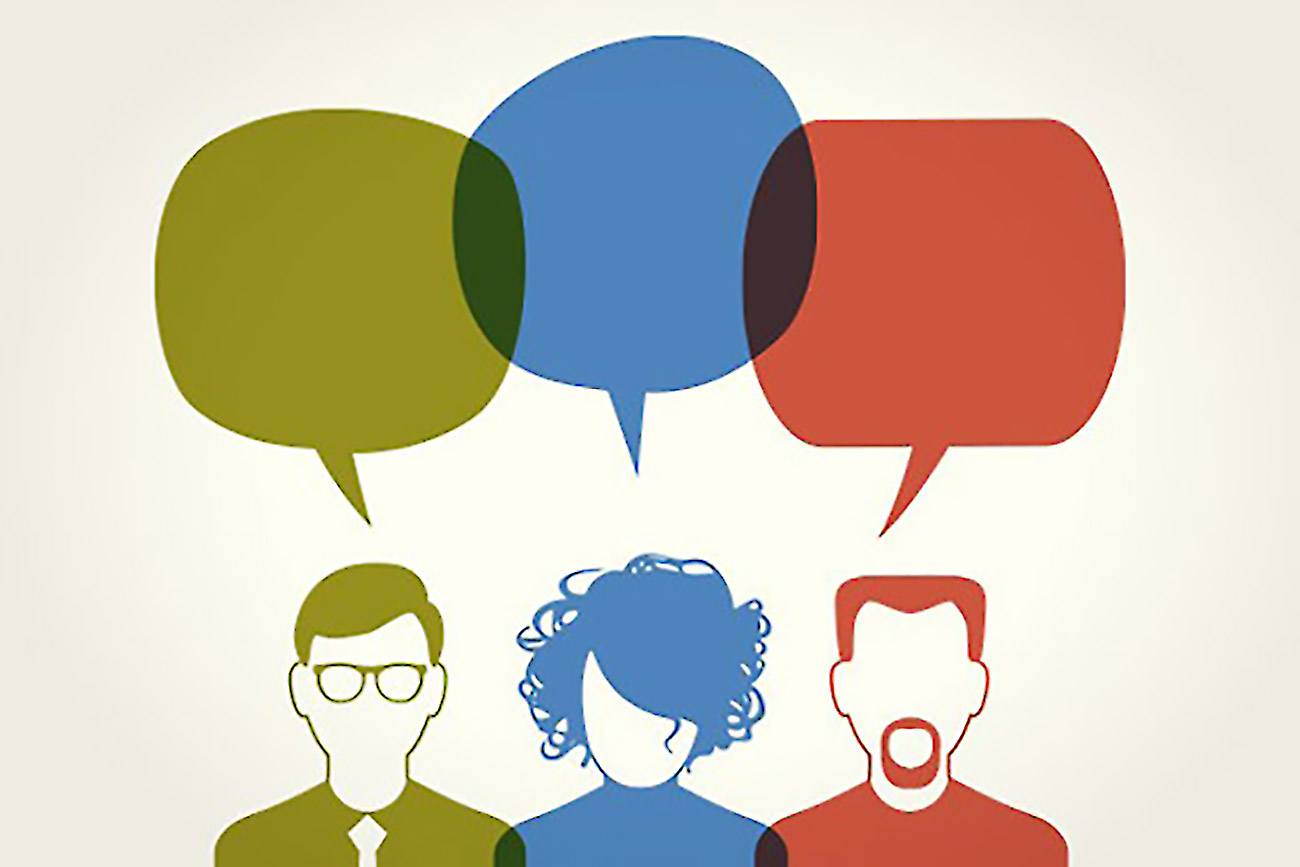 Customer Feedback
Customer feedback, in my opinion, is the only way for businesses to determine whether they are providing an exceptional customer experience. Customer feedback can be gathered in various ways, from social media posts to website pop-ups to offline surveys. 
Businesses that value their customers' experience will find real-time feedback extremely beneficial, as it allows for immediate viewing of feedback as it is entered into the system. If a customer has a positive or negative experience, they will share it across multiple social media platforms, which can make or break the brand image of an enterprise. Businesses that collect customer feedback can effectively reconnect with their customers and incorporate their voices into their operations. Read how meme marketing is used to grasp audience's attention.
Be amicable.
One critical rule for giving exceptional customer service is to be excellent. Always welcome customers with a smile and maintain an air of politeness and respect. Proactively respond to the customer's demands by offering assistance or advice before their request. 
It is critical to have a positive and empathic attitude toward your consumer, especially during stressful or confrontational situations where clients appear disappointed or furious.
Understand who your customer is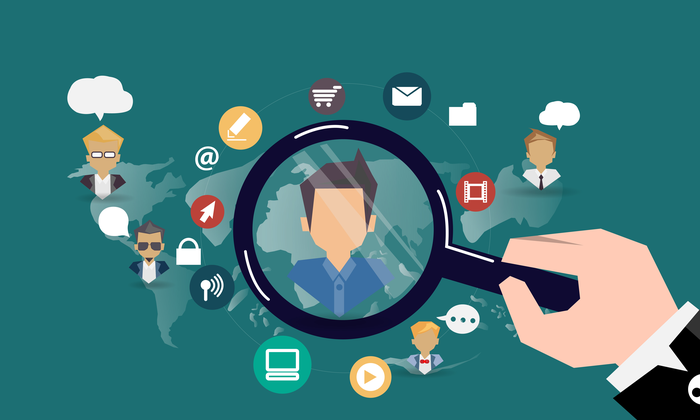 target audience
Segmenting your customers and creating personas or customer profiles is one way to accomplish this. Attempt to give each persona a unique name and personality. For instance, Anne is 35 years old; she enjoys new technology and is technically savvy enough to follow a video tutorial independently, whereas John, 42, requires the ability to follow simple instructions on a web page. Your customer support team can better understand and identify with their customers by developing personas. 
Additionally, it is a critical step toward becoming truly customer-centric.
Reduce Friction and Offer Value
Customer service is a broad term that encompasses all of your company's interactions with customers. This includes their feelings about what you sell and any encounters they have with your brand and company representatives. Customer experience considers a customer's entire lifecycle path and how to improve each touchpoint to reduce friction and increase revenue per customer.
An ideal customer experience would look like this: people buy your goods or service to alleviate a problem they're having. They contact your customer support team along the way, ask a question, and discover another way your product delivers value to their lives or business. They become a return customer and refer you to their network due to that value.
Keep your commitments.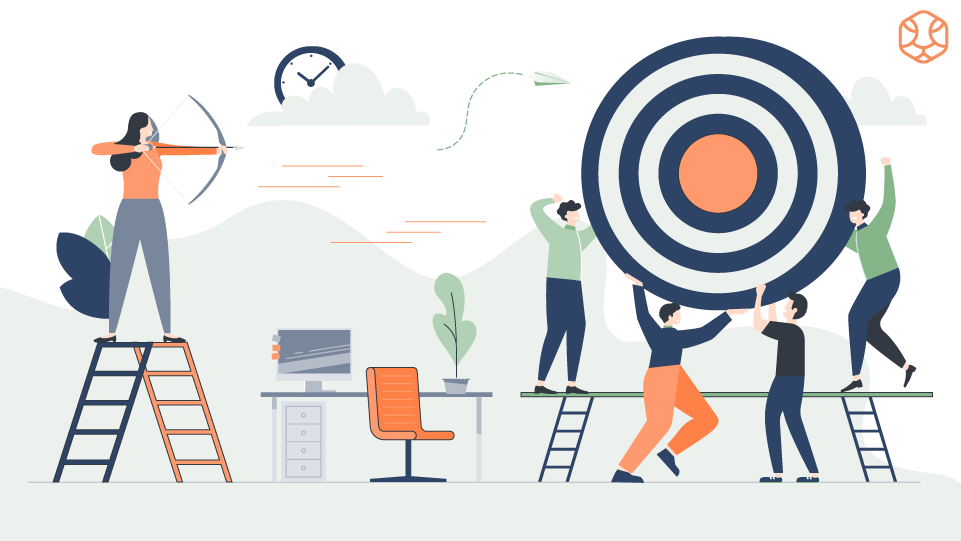 keep your promises
Also,  maintaining promises to your consumers will help you develop a good relationship with them, demonstrating that you value them and deserve their trust. It's critical to remember that every commitment is guaranteed, regardless of whether it's stated on the corporate website, referenced in an online customer support ticket, or acknowledged during a phone service call. Customers remember when a business or representative makes a commitment and have faith that the responsibility will be kept. 
If an error occurs and a promise is broken, ensure that you offer something to compensate for the broken promise and re-establish confidence between you and the customer.
Develop Empathy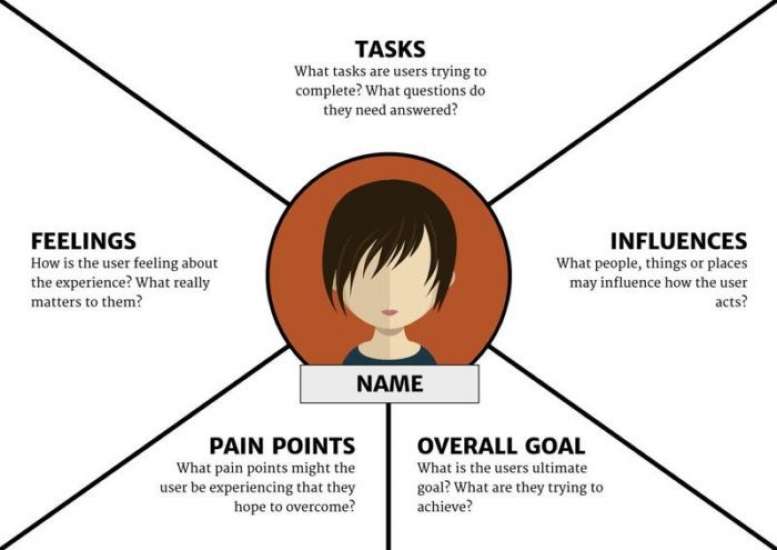 Develop empathy and have empathy map
Empathy is the single most crucial advice for delivering excellent customer service.
Even if some of us are born with a greater capacity for empathy than others, it is a skill that can be developed with practice. It would be best always to put yourself in your client's position. So, if they come in with a problem, no matter how complicated, you should first establish rapport and show that you are on their side.
Even if you cannot resolve a customer's problem directly, what matters is that you demonstrate that you are doing your utmost to show that you care. Allow them to rant for a few minutes before listening to what they say. After being allowed to describe their problem in detail and why they are disturbed by it, many customers begin to relax.
Lay the groundwork for superior customer service.
With the importance of online customer service increasing, you need to lay the groundwork for exceptional customer service with the right technology. Demonstrate to your team that providing excellent customer service is a proper priority by selecting communication tools that make it simple to blow your customers' socks off. And what is your preference when it comes to choosing a technology or customer service app? Flexibility. 
As we become opposed to phone calls, providing flexible support communication options is a no-brainer. To begin delivering an exceptional customer experience, recruiting and developing the right skills within your support team is critical. Communication and collaboration are two fundamental customer service skills to look for in support agents. However, the most vital factor in delivering exceptional customer service is hiring suitable agents and trusting them to do their jobs well. Autonomy is a necessary component! 
Join forces and work together.
It's not just up to your customer success or account management teams to provide a positive client experience. The key to delivering a consistent client experience is teamwork. Maintain a record of the client's original issues and goals. Why did they hire you to begin with? This should be carefully documented and included in your account management success metrics. Every employee who interacts with a client, from sales to customer service, should be able to refer to the notes and understand the account's status. 
The most incredible method to ensure that you meet your client's needs and provide a fantastic customer service experience is to keep everyone informed.
Get feedback and make sure you follow up.
This is one of the most critical steps in providing excellent customer service. Contrary to popular belief, no news is not always bad news. When customers have a terrible experience, they may not tell anyone until they see a negative review online. People aren't always comfortable with conflict and may never express their dissatisfaction. However, they will never return to your company and will never recommend it to anyone. Obtaining input is difficult, but it will help you determine which areas want development.
Talk to the customer, inquire, examine current policies, and address the issues if you receive a negative review. The key to recovering your clients' trust is to follow up and provide recommendations for improvement once the difficulties and areas have been discovered. Offering incentives to re-engage prior clients is another strategy to engage them.
CodeDesign has helped multiple brands in the B2B and B2C sector to connect with the right audience and improve sales. We have a dedicated team, years of experience, a portfolio to showcase, and client reviews and testimonials to justify our expertise. You would be amazed to know that we have a client recommendation score that is 376% higher than the market average. We have a winning culture and a team composed of elite-level digital marketers to help your brand excel and win big.
CodeDesign is a leading:
- Amazon marketing agency, and
Feel free to contact us to see the unprecedented growth of your business.
---