Hospitality Trends That Will Shape 2023
How we see tech rising as the most significant Hospitality Trends for the year
The hospitality industry has been revolutionized by digital marketing, and every year new trends emerge. In 2023, digital marketing trends for hospitality will continue to shape the industry by helping businesses reach customers, increase their profits and make customer experiences more enjoyable. This article will discuss five digital marketing trends expected to shape the hospitality industry in 2023. 
Here are a few digital marketing trends we believe will succeed: 
   - Use of chatbots - Chatbots are automated chat applications that can provide 24/7 customer support. They can also help businesses improve customer service, provide personalized recommendations, and increase customer loyalty.
   - Use of augmented reality (AR) - AR technology allows users to interact with virtual objects in a real-world environment. Hotels can use it to provide customers with a virtual tour of their rooms, restaurants, and other facilities. 
   - Using of artificial intelligence (AI) - AI can be used to automate processes such as customer segmentation, content personalization, and customer journey mapping. AI can be used to improve customer service, increase sales and optimize marketing campaigns. 
   - Influencer marketing - Influencer marketing is a type of marketing that uses influencers, such as celebrities and social media influencers, to promote products and services. Hotels can use influencer marketing to reach large audiences with their services and increase their brand visibility. 
These five digital marketing trends will shape the hospitality industry in 2023. By leveraging these trends, hotels can better reach their customers, increase their profits and make customer experiences more enjoyable.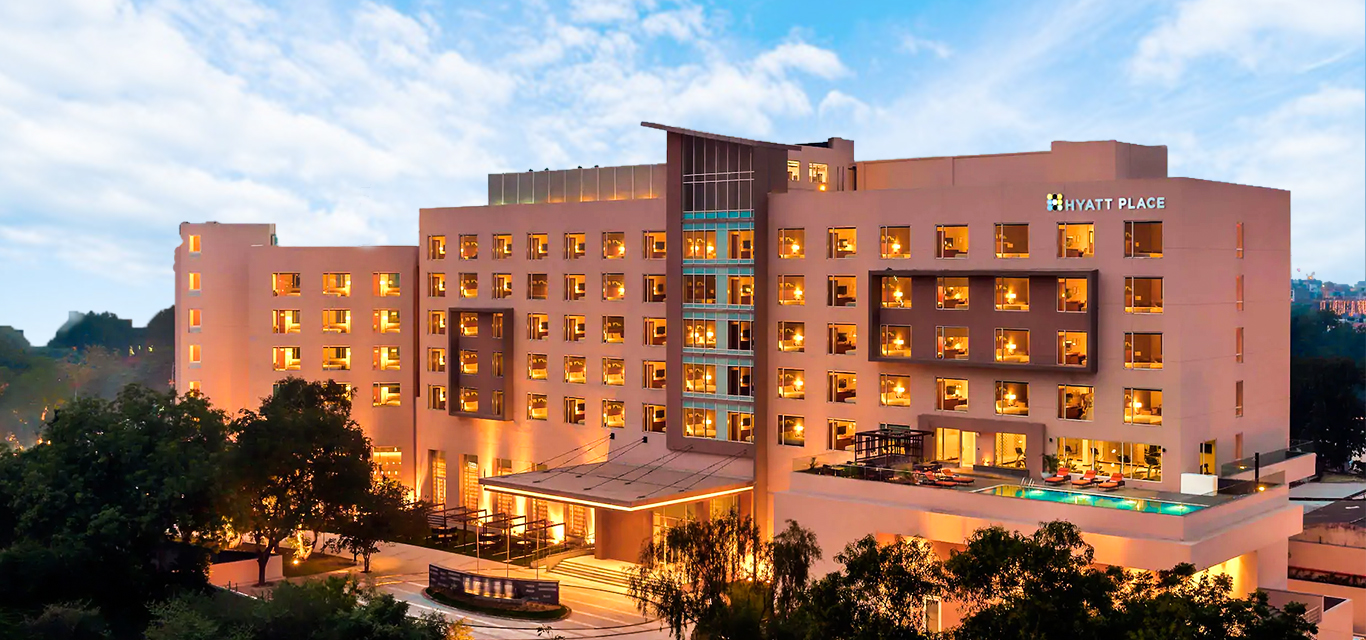 Digital marketing trends in the Hospitality Industry
The hospitality industry is constantly evolving, and the trends shaping 2023 are already starting to emerge. With digital marketing becoming increasingly important, hotels and other hospitality businesses must stay ahead of the curve to remain competitive. Here are some of the digital marketing trends for hospitality that will govern the industry in 2023:
1. Social Media Marketing: As more and more people spend time on social media, it's become increasingly crucial for hospitality businesses to use social media as part of their marketing strategy. Social media marketing allows businesses to reach and engage with potential customers more personally while also providing an opportunity to showcase their brand.
2. Content Marketing: Content marketing effectively increases brand awareness and builds customer relationships. Content marketing can include blog posts, ebooks, videos, and more. By creating content that's relevant to their audience, hospitality businesses can increase their visibility and reach a larger audience.
3. Personalization: Personalization is becoming increasingly important as customer expectations evolve. Personalizing content, emails, and other marketing materials can help hospitality businesses stand out and create a more engaging customer experience.
4. Automation: Automating specific processes, such as email marketing and social media management, can help hospitality businesses save time and money. Automation also allows businesses to focus on other areas of their business, such as customer service and product development.
5. Mobile Optimization: More and more people are using their mobile devices to search for hotels and other hospitality businesses. To reach these customers, businesses must ensure their website is optimized for mobile devices. This includes ensuring that the website is fast, easy to navigate, and responsive to different devices.
What about consumer trends?
The most effective hotel companies are constantly growing, but if you want to do the same, you must continually stay abreast of the most recent developments in the industry. This covers every aspect, from marketing initiatives and hospitality procedures to utilizing cutting-edge technology and reacting to international events.
The best chance of reaching your target audience and getting your point across in marketing is to stay on top of the most recent trends. While adopting new technology might increase a company's efficiency, it can also sometimes enhance the customer experience.
On the other side, failing to stay up with the most recent developments in hospitality can have some detrimental effects, such as giving competing businesses a definite competitive advantage over you. Even worse, it can prevent your company from providing the level of customer service that some clients have grown to demand.
In this article, you'll find the advancements and shifts in the hospitality industry that will be a part of 2023 and beyond.
CodeDesign is a leading digital marketing agency ranked #1 in Lisbon, Portugal. You could work with us to accelerate your business growth.
The Rise of the 'Home Away From Home'
Hotels have always been about providing a home away from home for their guests. But in recent years, this trend has started to shift. More and more, travelers are looking for unique and authentic experiences, and that's where hoteliers are starting to step up their game.
We're seeing a rise in the number of hotels that focus on creating unique and memorable experiences for their guests. From properties that are designed to evoke a specific theme or aesthetic, to those that offer personalized service and cater to specific needs, travelers are no longer content with just a standard hotel room.
In 2023 and beyond, we'll see even more hotels focus on creating these one-of-a-kind experiences for their guests.
A Focus on Sustainability and Localism
Regarding hospitality, sustainability, and localism will be two of the biggest trends shaping the coming years. More and more guests are interested in sustainable practices and want to know where their food is coming from. They're also looking for unique experiences that connect them to the local community. We may anticipate more eco-friendly efforts from hotels and resorts, including using recycled materials during construction and using energy-saving techniques. We can anticipate the succeeding eco-friendly projects among the most popular ones, like Whenever using natural and organic elements in the building, installing energy-saving technologies like motion sensors and LED lighting, or programs for recycling and composting garbage. Tourists are more aware of protecting nature, and this shift in consumer behavior demands strict action from the hospitality industry.
Hotels and restaurants that can tap into these trends will be the ones that succeed in the years to come. They'll find ways to use sustainable practices in their kitchens and design rooms that reflect the local culture. And they'll emphasize building relationships with their guests, offering unique experiences that can't be found anywhere else.
Wellness as a Selling Point
Guests are increasingly looking for opportunities to maintain their health and well-being while on the trip, and hotels offering this type of experience will be at a distinct advantage. This trend is already apparent in the hotel industry, with many properties now offering yoga classes, meditation rooms, and health-focused menus. Some hotels are even going so far as to offer on-site wellness retreats, complete with personal trainers and masseuses.
If you're looking to stay ahead of the curve in the hospitality industry, ensure you're incorporating wellness into your plans. It's a trend that isn't going away any time soon.
Personalization and Customization
Another big trend that we're seeing is the move toward personalization and customization. And this makes sense—in a world where we can get whatever we want when we want it, we're more likely to choose something that's been customized just for us.
So what does this look like in the hospitality industry? Hotels are starting to offer more personalized experiences, whether through custom-made welcome packages or room service menus tailored to your individual preferences. We're also seeing more restaurants that focus on representing one part of history or culture, allowing them to perfect their craft and offer a truly unique experience to their guests.
And finally, there's a trend towards affordable small-scale hospitality experiences, like Airbnbs, which offer a more intimate and personal experience than a traditional hotel stay.
Technology-Enabled Experiences
Today's people look for technology-enabled experiences that make their lives easier. And this trend is only going to continue in the hospitality industry.
We're already seeing many hotels and resorts offer mobile check-in and check-out, and this is just the beginning. In the future, we'll see even more hotels embrace technology to create a seamless experience for guests. Some of the other technology-enabled experiences that we'll see more of in the hospitality industry include virtual concierges, digital keyless entry, and in-room tablets that offer various services.
And it's not just about convenience—these technology-enabled experiences can also help save money. For example, by using virtual concierges, hotels can reduce the need for physical front desk staff.
The Rise of the 'Sharing Economy'
The sharing economy is when people rent or borrow goods or services from each other instead of buying them. And it's been on the rise in recent years, with companies like Airbnb and Uber leading the charge.
What's driving this trend? Well, for one thing, people are becoming more conscious of the environmental impact of their consumption habits. And secondly, the sharing economy is just more convenient and often cheaper than traditional consumption methods.
So what does this mean for the hospitality industry? Well, first of all, it presents a challenge to traditional businesses like hotels and restaurants. But it also presents an opportunity to adapt and embrace the sharing economy.
For example, some hotels now offer room by the hour to compete with Airbnb. And some restaurants offer " family-style" meals meant to be shared.
So if you're in the hospitality industry, it's important to be aware of this trend and consider how to adapt to it.
The Rise of 'Bleisure' Travel'
You may have heard the term "bleisure" before, and it's a portmanteau of "business" and "leisure."
See, as our world becomes more and more connected, there's less need to be in a physical office five days a week. And that means that people are going to start taking advantage of the fact that they can work from anywhere. It means that hotels will have to start catering to the needs of business travelers who also want to enjoy their leisure time. That means more space for working, reliable Wi-Fi, and maybe even some business-friendly amenities like conference rooms and printers.
Of course, this also presents an opportunity for hotels to upsell their guests on leisure experiences like spa treatments, dinner at a nice restaurant, or tickets to a show. So if you're in the hospitality business, bleisure travel is something you need to be thinking about.
Data-Driven Decisions
Data is becoming increasingly important in all aspects of life, and the hospitality industry is no exception. With so much competition out there, businesses need to find ways to collect and analyze data so they can make informed decisions about everything from pricing to product development.
By making data-driven decisions, businesses will be able to improve their bottom line and better meet the needs of their customers. And that's a win-win for everyone involved.
VR and AR in the hospitality industry
Virtual reality (VR) and augmented reality (AR) are two technologies that are surely making their way into the hospitality industry.
Hotels are using VR to give guests a taste of what they can expect from their stay, and travel companies are using AR to provide immersive experiences that allow customers to explore destinations before they book. Interactive components in hotel rooms are one way that hotel operators can use augmented reality to improve their service. This is demonstrated by The Hub Hotel by Premier Inn in the UK, which has begun utilizing AR in conjunction with wall maps installed in its hotel rooms.
The ability to view more details about nearby points of interest by pointing a smartphone at the map enhances its usability and might make guests' stays more convenient and pleasurable.
But it's not just about marketing—these technologies are also being used to train staff and improve operational efficiency. In recent years, the idea of augmented reality has become increasingly significant in the field of hotel management. Hotels and other related businesses can use it to enhance the visual environment they are selling (like their hotel and its rooms) or to improve the experience of touring the neighborhood.
There's no doubt that VR and AR are going to have a big impact on the hospitality industry in the years to come, and we're already starting to see some cool examples of how they're being used.
Keyless Entry and In-Room Tech
When it comes to in-room tech, guests are looking for keyless entry, energy-efficient lighting, and voice-Activated Assistants.
Keyless entry is not only more convenient for guests, but it also helps to improve security. And when it comes to energy-efficient lighting, not only is it good for the environment, but it also helps to lower your energy bills.
Voice-activated assistants are becoming more and more popular, as they allow guests to control the temperature, lighting, and even the TV without ever having to leave their beds. And if you're looking for a truly luxurious experience, you can even opt for a smart mirror, which will provide information about the weather and local attractions.
QR Codes for Hotels to Implement Better Customer Journeys
Over the past few years, the hospitality and tourist sectors have advanced significantly as a result of incorporating the most recent technologies to keep up with emerging trends. On the other hand, QR Codes are less expensive than other technologies while yet providing a satisfying experience. QR Codes are simple to fix, inexpensive, editable, trackable, and even useful for remarketing.
To increase direct bookings, the Park Lane Hotel in New York City included QR Codes in their marketing. When a user scanned the QR Code, they were taken to the hotel's website where they could reserve a room with a 25% discount. About 70% of hotels, according to the Washington Hospitality Association, offer QR Codes to guests who want to make bookings.
Given that the majority of customers own smartphones, using QR Codes in hotels can only improve the guest experience and boost client loyalty and engagement.
Looking to grow your company?
We have a 86% digital agency client retention rate and a client recommendation score that's 376% higher than market average. We have a winning culture, a bespoke expert team that together are the perfect recipe for a successful digital presence. 
About CodeDesign
Codedesign is a digital marketing agency specializing in e-commerce and B2B online marketing. Our digital team utilizes the latest digital marketing tools and strategies to help clients reach their business goals. We offer comprehensive services such as website design, search engine optimization (SEO), content marketing, performance marketing, social media marketing, CRM and marketing automation, email marketing, and more. Our experts create and implement customized digital marketing campaigns to increase website traffic, generate leads, and drive sales. Our expertise in e-commerce and B2B marketing allows us to understand the nuances of the digital marketplace and create effective marketing solutions tailored to their client's needs.
CodeDesign is leading:
- Digital Agency
- Digital Marketing Agency
- Amazon Marketing Agency


Feel free to contact us to see the unprecedented growth of your business.
---