Digital marketing trends for the fashion industry in 2023 and beyond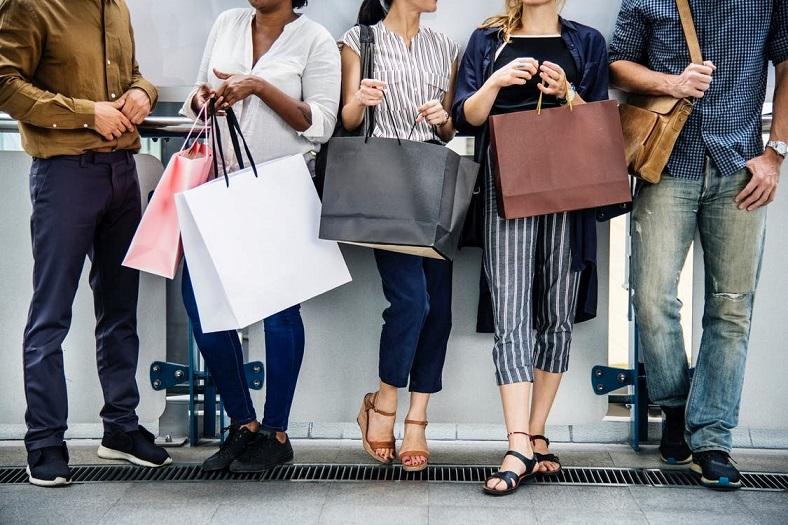 Digital marketing in the fashion industry is continuously evolving. In just a few years, we've witnessed incredible developments in how brands reach and engage customers online. If recent trends are any guide, the next five years will see even more seismic shifts in how fashion and accessory firms sell themselves online.
Making a successful short-term plan requires keeping an eye on where you're going in the long run. Nobody can accurately foresee the future of marketing, but industry specialists may provide important insights and projections into some of the possibilities.
Nobody could have imagined how 2020 would alter the marketing landscape. Those who had meticulously planned their marketing operations based on what they knew at the start of the year found themselves having to abandon their plans and begin again.
CodeDesign is a leading digital marketing agency ranked #1 in Lisbon, Portugal. You could work with us to accelerate your business growth.
Here are some of the digital marketing trends that will be followed in 2023 and beyond:
Concentrate on the Customer Journey

customer journey
Focusing on your customer journey and examining your website and channel analytics is critical to ensuring continued success. Paying attention to where visitors are leaving your funnel helps you improve your website and marketing efforts to keep customers engaged. In the long term, tracking your analytics and funnel performance can help you raise your conversion rate and sales. Concentrate on the channels with the highest drop-off rates to see where the customer journey may be improved.
Ensure that you are providing satisfying experiences and content to customers at each level of the purchasing process.
You should investigate those mentioned above and rectify any issues during your audit. If it is discovered that there is an issue with your sales process, this is an opportunity to solve the problem and train your personnel to perform their position successfully. Drop-offs at the sales stage are major difficulties that many businesses are dealing with right now. You're behind the curve if you're not hyper-focused on the sales stage, and it's separate from your monthly or quarterly talks. Concentrate on the customer journey and make modifications to guarantee that your consumers receive what they require.
Invest more in Social Commerce
Many online fashion firms use social media as part of their eCommerce marketing strategy. That's hardly unexpected, given our smartphone addiction. The average social media user now devotes around 15% of their waking hours to an online networking app.
However, social media is no longer a venue for customers to discover new fashion trends. Many social media platforms are expanding their business models to enable in-app buying, allowing online businesses to reach clients who are actively shopping.
Social commerce sales are predicted to grow three times by 2025, with more than one-third of Facebook users wanting to purchase directly through the network in 2022.
Provide world-class Customer Service
Every year is the customer's year. We're witnessing a significant shift in perceptions of what marketing is. Trying to persuade individuals to buy from or work with your organization is no longer necessary. Instead, the emphasis has shifted to offering exceptional customer experiences that will keep customers returning for more. When you concentrate on creating a strong business culture and offering excellent customer service, marketing nearly takes care of itself.
Customers want a smooth experience, from expressing interest to contacting customer service after the sale. From targeted messaging that assists consumers in resolving problems to making a purchasing decision to a customer-focused culture throughout their customer journey, an experience that provides quality across all channels is more likely to gain their business.
Find strategies to listen to and answer their questions, in addition to targeted marketing communications. Coordinate your digital marketing team with your sales and customer service teams to ensure that they have a positive experience.
The proliferation of internet material has provided customers with more power. They are no longer a passive party when learning about things. They aren't waiting for you to tell them how fantastic your things are. Instead, they are conducting their studies.
As a result, you must provide customers with more than just information. Although 73% of individuals believe that customer experience is a significant component in their purchasing decisions, only 49% of US consumers believe that today's businesses deliver a positive experience.
What constitutes an excellent customer experience? People value efficiency, convenience, competent and courteous service, and simple payment alternatives the highest in their customer experience. However, characteristics more conventionally associated with marketing are also mentioned: an easy mobile experience, current technology, personalization, brand image, and design all contribute to the entire consumer experience.
More Personalized and Targeted Advertising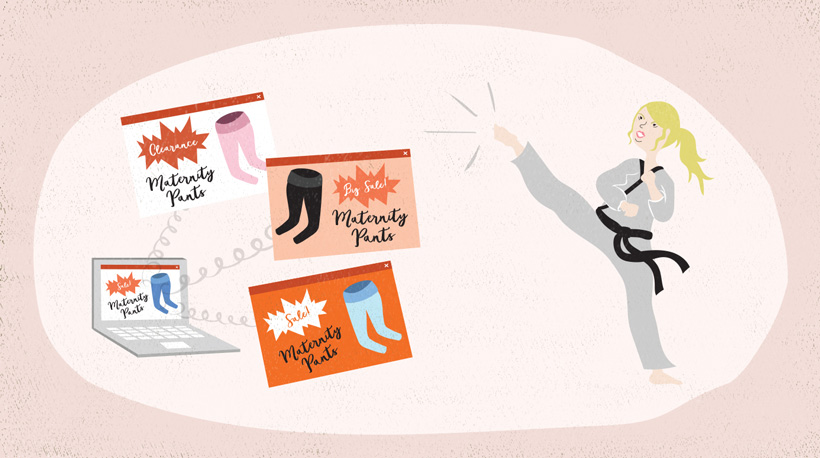 targeted advertising

Consumers today are accustomed to seeing highly tailored advertisements. Custom events are used by brands to track user behavior and target users with advertising that fits their preferences. This tailored advertising is already quite effective and will only grow more in the coming years. Brands will increasingly use data from social media, e-commerce platforms, and other sources to create highly tailored ad experiences for their target customers. And, as advanced artificial intelligence (AI) and machine learning technologies become more widely available, we may anticipate even more tailored marketing in the future.
As we approach 2023, the trend will further intensify as personalization and customization become increasingly important in the digital arena. This entails developing content that speaks directly to the particular requirements and desires of their target consumer base for fashion firms. Gone are the days of "one-size-fits-all" marketing strategies; instead, it's all about developing a personalized experience that will connect with your audience on a deeper level.
Increase Your Email Spending
Email marketing is most likely your top-performing channel if you are an established company. If you are starting, doubling down on email marketing is critical to increasing audience engagement. With the rise of automated systems like Klayvio,mailchimp, you should work through your welcome flow for new consumers. This is a wise investment that will pay you in the long run.
Consider including the following elements in your welcome flow:
Send a series of emails to new customers to greet them and teach them about your product.
Meet the customer and introduce yourself or your team.
To incentivize the first purchase, provide a discount or coupon code.
Track real-time email activities to segment your leads.
Give each customer a unique one-time promo code.
If you cannot email the list, SMS is the next best marketing channel to consider. Customers regard texts as extremely personal, and while your deliverability may face occasional problems, customers have an extremely high threshold for SMS interruptions. You're good to go as long as you keep an eye on your cadence. Make sure to categorize your consumers and provide them with the opt-out option so they can opt out when they desire.
Invest in Short Video Platforms like youtube shorts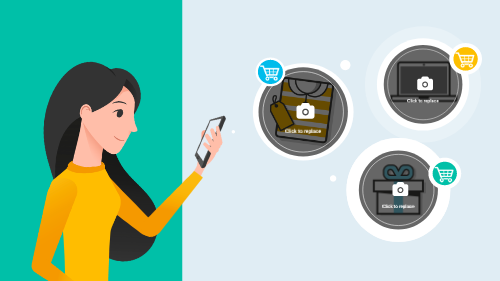 short videos for ecommerce
YouTube Shorts, a short-form video platform, is gaining popularity among fashion businesses and producers. According to social media influencers, YouTube Shorts provides a first-mover advantage similar to TikTok's early adopters.
Nike, Skims, and American Eagle have already included Shorts in their marketing strategies. Luxury labels such as Gucci, Christian Dior, and Louis Vuitton are also on board.
According to YouTube, shorts receive more than 30 billion daily views and have 1.5 billion monthly subscribers. With these figures, fashion firms can increase YouTube subscribers without investing in long-form content, get high engagement rates, and increase sales.
Google Search Featured Snippets
SEO will remain an important component of digital marketing in 2021. However, we are already witnessing one of the most important developments in the SEO sector in the previous decade.
People's use of search engines like Google is evolving as mobile and voice search becomes more popular. Being number one in SERPS is no longer the primary goal your company should strive for.
You've noticed that your search behavior has changed in the previous few years due to Google adjustments and the fact that you want the most up-to-date information when you're on the go.
Featured snippets and other "on SERP" content means you no longer need to click through to a webpage to find the information you seek — it's on the Google search results page.
This on-SERP content may appear in various locations, but the most desired position is "position zero." It is highly prized because it is frequently the only information a searcher will see. Google currently returns highlighted snippets in over 60% of search results.
Brands are still attempting to figure out how to obtain the infamous "position zero," as it necessitates different SEO strategies than those used for a standard placement in the SERPs. If you are the first in your industry to arrive, you will have a significant advantage over your competition. So, expect to see more SEO firms offering this service in the coming year, and stay current on the best practices for optimizing your content.
Marketing Through Influencers
Unsurprisingly, influencer marketing is becoming a more popular strategy for reaching consumers. This is particularly true in the fashion and accessory industries, where influencers can help advertise and sell products to their followers.
As we approach 2023, this trend will continue, with more firms incorporating influencer marketing into their digital marketing plan. Influencers can reach a larger audience and target particular groups with tailored content than ever before. Obtaining permission to incorporate influencer material created for specific platforms in your ads can be an important aspect of any digital ad strategy. Scaling becomes easy when you have a systematic way of distributing and utilizing content to generate revenue.
Priority should be given to customer retention, loyalty, and advocacy.
Making sure your customer experience is ongoing and focused on keeping your present customers rather than gaining new ones is a big element of offering a great customer experience.
Customers who return are more important than new customers. According to studies, acquiring a new customer costs five times more than keeping an existing one. Therefore, it's worth the effort to keep your consumers satisfied.
Loyal customers also help to build your brand's reputation and recognition by talking about your company and products to their friends and family. Customers pleased with your product or service are excellent (and free!) brand advocates and influencers.
Many of the trends and technologies discussed above can help increase customer retention rates. Personalization, for example, is surely anticipated by existing consumers, if not new ones, and it becomes easier to personalize messages as someone interacts with your business more.
Conclusion
If you still need to, now is the time to develop your 2023 marketing approach. Make a plan for your goals and how you intend to attain them before the new year begins.
While marketing trends come and go, the fundamentals of success remainare constanunderstandingand your audience's needconnectingonnect with them consistently. Customer-focused content has always been the most effective strategy for building strong relationships with your audience. Content marketing will dominate the digital marketing scene for some time. The majority of these trends are dependent on content in some way. You must have a solid foundation of quality content across your marketing channels to succeed in them.
About CodeDesign
Codedesign is a digital marketing agency specializing in e-commerce and B2B online marketing. Our digital team utilizes the latest digital marketing tools and strategies to help clients reach their business goals. We offer comprehensive services such as website design, search engine optimization (SEO), content marketing, performance marketing, social media marketing, CRM and marketing automation, email marketing, and more. Our experts create and implement customized digital marketing campaigns to increase website traffic, generate leads, and drive sales. Our expertise in e-commerce and B2B marketing allows us to understand the nuances of the digital marketplace and create effective marketing solutions tailored to their client's needs.
CodeDesign is leading:
- Digital Agency
- Digital Marketing Agency
- Amazon Marketing Agency


Feel free to contact us to see the unprecedented growth of your business.
---