Conquering the Amazon Marketplace: 5 top ideas to drive for Success Blueprint.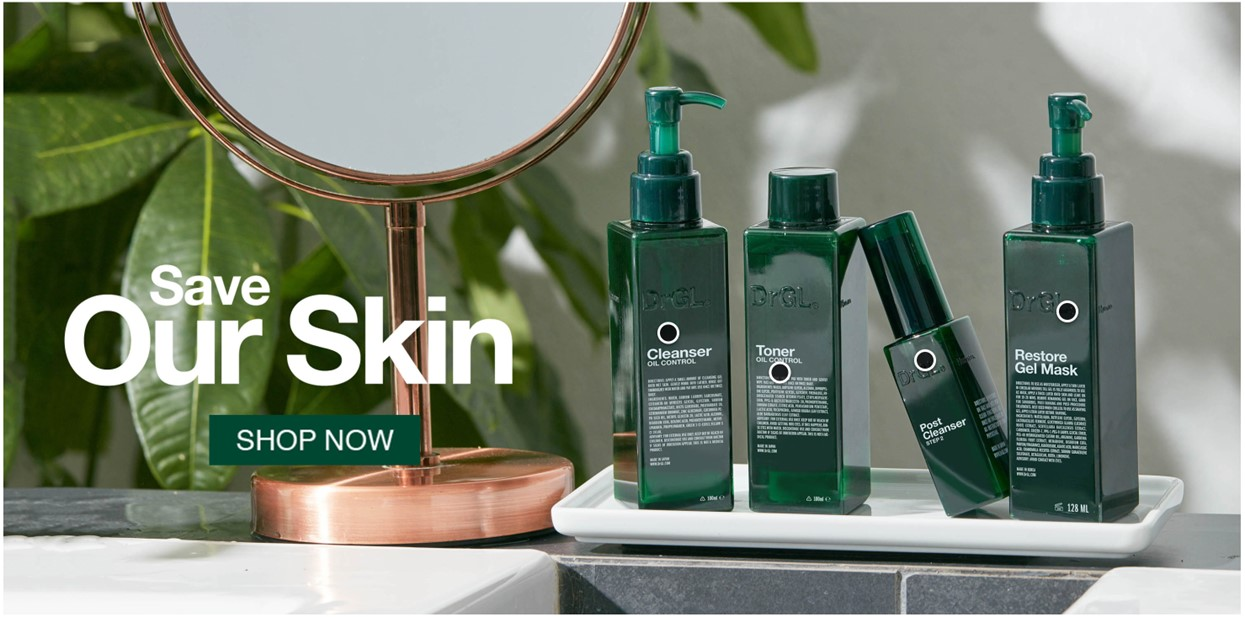 While, throughout the thousands of years, many civilizations have tried to find the fountain of youth, skincare evolved to be the living proof of keeping our skin firm, fresh, and healthy.
This industry is pretty competitive, and the primary fuel around it is the everlasting need of humans to look good and attractive. A side effect of social media is that "the selfie revolution" brought so many perfect models with precise and velvety skin. As younger generations use these platforms more for entertainment, it is no wonder how many of them, due to the recharge of beautiful faces, started paying more attention to their skin routines. As Statista informs, by 2021, 63 percent of millennial consumers in the United States took their skincare routine seriously, a slightly higher number compared to the 57 percent of Generation Z participants who claimed the same thing. These high trends don't leave out the conversation to older generations since people from 42 to 57 represent 31% of the market and 58 to 67 31% also.
The beauty industry is expected to reach a worth of $805.61 billion by 2023, and with such a huge worldwide market, there is no doubt that competition is as huge as its size. Among the biggest markets for beauty products, we find North America and Asia Pacific, which account for more than 70% of the total market size. 
Not so far from Pacific Asia, in Singapore, DrGl, a growing beauty business, was trying to reach the European market, which is hard to target. Regardless of the size of the dare, Codedesign, a leading digital agency with an office in Singapore, helped this brand take it to the United Kingdom, Germany, and Italy.
How did we do? Digital marketing may sum it up, but looking at the market, its conditions, and how the European audience behaves, there was one big e-commerce platform we thought would be the best option to create brand awareness around DrGl while creating a Success Blueprint can help any other retail business make customer journey seamless. 
Major skincare and beauty industry challenges: Why is it so hard to sell online?
When we say "online sales," retail, or e-commerce, one name usually comes to our minds: Amazon. 
As experts in the e-commerce platform, we wouldn't doubt to start working with this platform to expand a growing brand into a market. Nonetheless, skincare, beauty, and cosmetics businesses face many challenges that make selling more complicated on these platforms.
The growing demand for skincare products
Most social media platforms - except Twitter - are places where people like to show their success, or better said, their wellness. Wellness is a factor of so much importance for today's society that a McKinsey study shows that 79% of people believe that wellness is essential for better living, and 42% say it's a top priority.
Wellness looks, and attractiveness are other critical components of today's society. Skincare's popularity has augmented tremendously its importance in social media since people look more than ever beautiful models all over the platforms. They desire to "glow up" so much that they will buy whatever to achieve it.
Beauty Influencers
There are countless beauty influencers, and their followers will buy anything they recommend: Literally anything!
Influencers are role models, most of the time with astonishing looks, and as soon as they recommend a product you can get, their followers will instantly want it.
As a side effect, many high-quality brands - even better than the popular ones - can get ignored since they don't get the attention of these social media stars.
It is no wonder why territories like North America and a significant part of Asia are the ones with the most beauty products consumers, as they are the leaders in soft power worldwide.
In America, we have Hollywood celebrities or pop stars, but if we go to Asian territory, it is fair to say that beauty products and skincare have taken another level. As we spoke about soft power, it is good to note that countries like Japan and Korea are taking all over the world with their idols: worldwide famous singers that millions of people love. 
When these artists want to become "idols," they undergo an extensive training session, but more importantly, a complete change of image that can go from implementing severe beauty routines to even surgery. The influence is such that the number of citizens who underwent cosmetic procedures in Korea in the past was 26.7%, significantly higher than 12.8% in China and 4.3% in Japan, according to GMO Research. Going further with the statistics, people who are positively considering cosmetic procedures in the future were highest in China, accounting for 42.9%, followed by 30% in Korea and 7.9% in Japan.
Working with influencers is an excellent option for beauty brands; if you want to learn more about this, take a look at these articles:
Irregular customer experience
Experience is no longer just a good treat from employees with Amazon; it is more of a digital journey where most customers expect to have the same treatment from channel to channel or through every step of their customer journey. Because of this, it is always good to map out a Success Blueprint, which is a visual representation of the customer journey and all the touchpoints involved. 
As most retail beauty brands or manufacturers use a tiered distribution model, they can usually see variations in catalogs, content, or images, and this is because many distribution partners could be using their content to distribute. But it doesn't stay only in a disorder of ideas, as different retail distributors can also modify product descriptions, leaving customers needing clarification about what they are selling. Ultimately, this can make a growing brand look inconsistent, lowering its reputation and making it more challenging to stand out. If people are going to take care of their hair or skin with your products, but its brand messaging doesn't tell the same, it looks suspicious to them, and they will prefer a brand that has all their stuff together.
As a niche based on looks and appearances, your brand should also show that it looks good and consistent throughout the experience to convey a look of professionalism and high quality.
Low visibility of sales across retail channels
This specific aspect was one of the most crucial we had to deal with when working with DrGl. 
As a new product for the European market, it is a challenge to start getting recognition across a distribution network like Amazon. Moreover, Europeans are their own thing and want to stay like that, so accepting products from another place like Singapore can take time and effort. It's pure human behavior; we tend to favor things from our tribe rather than getting the outside one.
Then comes tracking data from each product sale, another strategy we used with our clients. With data analysis, you get to know more about what people are responding to and what products may be a waste of money, but we'll expand more on that later.
In any case, many beauty retailers have to deal with this titanic data analysis task of figuring out how leftover and revenue data are compared or even describing all the data accurately. Sometimes, they receive reports late, which doesn't come with other information like damaged or returned products. If you need help with data and analytics, contact us!
Product diversity complicates the process.
Skincare products have a virtue that simultaneously works against them when entering the e-commerce market, and that is their variability. For example, there are facial cleansers for oily, combination, and dry skin; there are skincare processes that come with step-by-step, different hell masks with other effects, and the stock-keeping unit list is getting bigger and bigger.
The high variability allows you to serve different markets or personalize customer treatment. However, it also makes introducing all these variations in other listings and making them more well-known more difficult.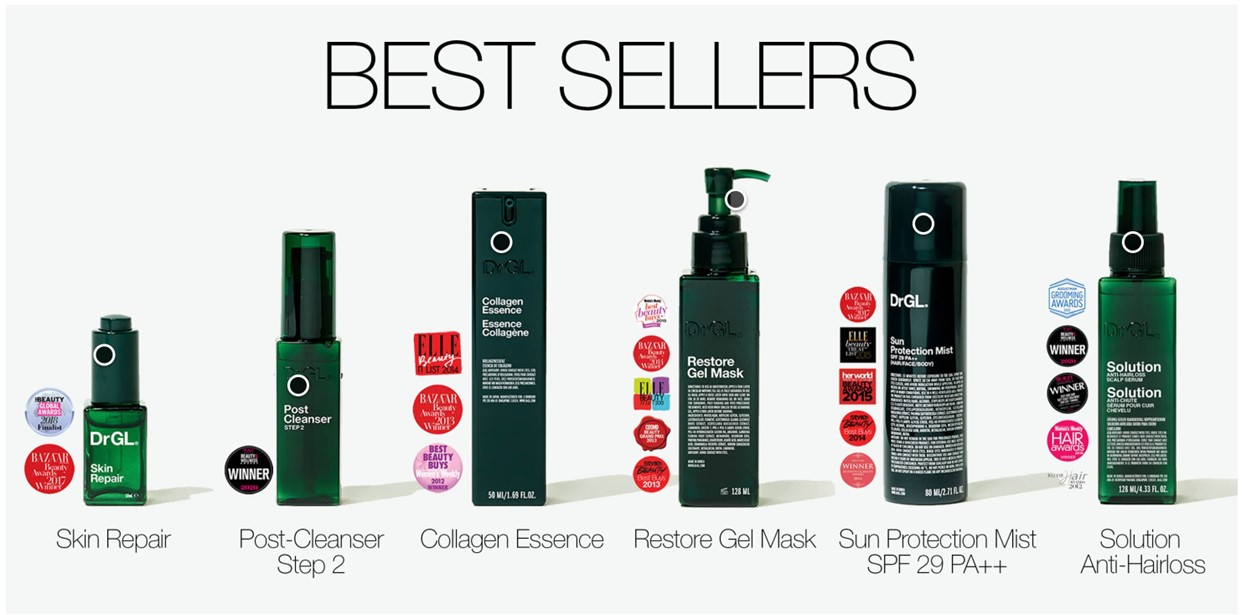 Data and analytics from consumers
Data is the best tool to know how to manage products. As a business owner, you could have a point of view depending on your preferences and insights you have studied. Still, since the market is always unpredictable, it is always good to learn from consumers. With all our clients, we always recommend conducting a deep study into consumer data, as it will help us to make more accurate decisions on how to proceed.
For the beauty industry, the case is the same, as with data, you can more easily determine how to place products, price them, and approach the target audience. 
In skincare, beauty, and cosmetics, e-commerce insights can be challenging to track as they get lost among all distribution partners, resulting in vague information. As beauty brands waste potential on precise data study, they can also lose chances to predict customer expectations, seasonal demand, and buying trends.
Data and analytics from consumers
Data is the best tool to know how to manage products. As a business owner, you could have a point of view depending on your preferences and insights you have studied. Still, since the market is always unpredictable, it is always good to learn from consumers. With all our clients, we always recommend conducting a deep study into consumer data, as it will help us to make more accurate decisions on how to proceed.
For the beauty industry, the case is the same, as with data, you can more easily determine how to place products, price them, and approach the target audience. 
Skincare, beauty, and cosmetics e-commerce insights can be challenging to track as they get lost among all distribution partners, resulting in vague information. As beauty brands waste potential on precise data study, they can also lose chances to predict customer expectations, seasonal demand, and buying trends.
Fragmented buying experience
As we mentioned previously, part of a great customer experience is that your online store offers an omnichannel experience that they feel they are talking to the same brand on each touchpoint. Despite its evident importance, many retailers still need help to provide a uniform background. When they go from different marketplaces or channels, it is not just the same: there are different prices, a lack of specific products, or other return policies.
To extend your brand reach, experience must be uniform, and that's why we will show you how we achieved this goal when helping DrGl.
Conquering the Amazon Marketplace: Helping DrGl, a Singaporean brand, enter the European Market.
As we looked into challenges facing the beauty industry within e-commerce, it is now time to show you how you can actually conquer this realm, even if you are an outsider. What better way to explain how to overcome these challenges than what we did with DrGl
The first big issue was introducing a Singaporean skincare brand into the European market. Why is it so difficult?
Most countries prefer local products to outsiders. Something as primitive as someone outside our boundaries is not part of the group. As citizens of the old continent, we even have more pride in our rich history and sometimes defend it more from big capitalist countries like the United States. We like our stuff, and most Europeans are proud of what they are.
Regardless of this closeness, the reality is that with a great understanding of the market, studying data, and consumer behavior, we found an effective way to introduce the skincare brand in countries like the UK, Italy, and Germany.
But before that even happens, we have to face another problem:  market landscapes and regulatory environments.
UK Cosmetic Regulations
The UK Cosmetic Regulation was first introduced in 1978 and has undergone several revisions since then, most recently in 2021 after Brexit. If you want to sell cosmetics in this country, you must follow the next rules.
Responsible Person:
Similar to the USA, the UK's government asks cosmetic brands to have an RP in the territory, which will make sure that all safety measures are followed and legal obligations are met.
Product information file: 
Product description, safety report, GMP certificate, and evidence for the cosmetic product's effects
Product safety:
This aspect regards everything around your product's safe use. It's a top priority for the UK and includes elements like:
Safety assessment:

 The manufacturer must prove the product is safe for human use

Ingredient Safety:

 Show that all products are safe for human use

Microbiological safety:

 Cosmetics must be free of organisms that could pose any risk to human health
Labeling:
In the UK, cosmetic products must be labeled correctly, including a list of ingredients, product name(s), and manufacturer information, among others. It is also vital to ensure that your labeling is clear. This part must include information about any potential risks associated with the product's use, instructions for safe use, and any precautions consumers should take when using the product.
Advertising/Claims
:
All claims about your product's benefits must be truthful, not misleading, and backed up by evidence. Avoid any claims that may sound therapeutic or medical.
Notification:
In the UK, all cosmetic products must be notified to the Cosmetic Product Notification Portal (CPNP) before they can be placed on the market. You must provide detailed information about your product, including its composition and intended use.
Record Keeping
Finally, it is essential to keep records of all the steps you have taken to comply with the UK Cosmetic Regulations. This includes forms of your product testing, labeling, and notification. Keeping good records will help demonstrate compliance if you are audited or investigated. 
On the other hand, since Germany and Italy still belong to the EU, they are guided by its regulations.
EU Cosmetic regulations
Similar to the UK, the EU puts as a top priority that all products are safe for human use. Similarly, the entity makes you name a responsible person and send all the information about your product's ingredients. Besides, you must: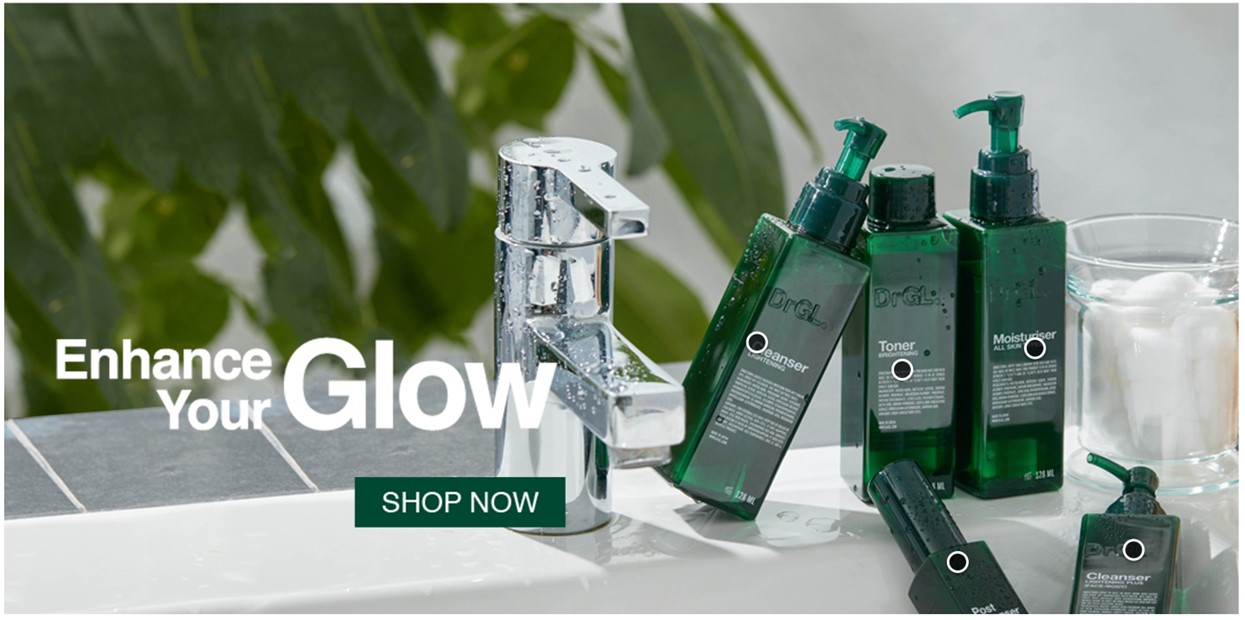 The Strategy: 5 top ideas to drive for Success Blueprint.
So, how did we face this challenge? Digital marketing gives us suitable tools and guidelines to attack the European market. Despite the resistance of this market, we help DrGl build a successful blueprint to expand its brand to new horizons.
But what is a service blueprint?
Customers tend to go through a journey, and some things or actions will happen within each step. Now, suppose we don't have a clear map for this journey. In that case, chances are we won't succeed, and that's why we first built a visual representation of this trajectory to identify every touchpoint through it; this means from the first interaction to the closing deal. The idea is also to determine which channels best suit your business: social media, a physical store, or an e-commerce platform. It's better to spend time, money, and resources on the platforms that will serve your business than wasting time on every one of them. Once we identify, it is time to connect all the dots and build a route to make the buying experience straightforward and seamless. As we create a blueprint, everything gets more precise, and we can:
Identify areas where we can improve customer experience

Solve any friction point

Spend resources more efficiently where the clients need it

Collect data from each touchpoint 
Now, how did we do with DrGl?
With most clients, the first step is to study data so we can make wiser decisions on overcoming any challenge within the business. Our methodology consisted of performing a market research study of competitors in the niche and the European consumer behavior towards skincare products.
For this case, we used  Amazon's international platform, which offers a robust infrastructure for e-commerce and provides access to millions of potential consumers. How did we improve DrGl's overall product visibility and engagement on Amazon? 
Let's look deeper into the five ideas for a successful blueprint.
Amazon Advertising Strategy (PPC)
So, introducing an Asian brand to the European market? What is the first thing we should do?
Although consumers in these territories are reluctant to do anything new, one of the first reasons they do not even approach foreign things is their reduced visibility. A large part of the success of a marketing campaign is to increase your visibility in all media; this way, you build brand awareness, and people begin to approach you.
The first step of this multifaceted strategy was to use Amazon's pay-per-click (PPC) advertising to show DrGL's products in front of consumers at the right moment. As we studied all data available through Amazon, we tailored the PPC strategy to those specific buyers who would want the product, all of it based on their particular interests, shopping behavior, and even past purchases, thereby maximizing our campaign effectiveness.
As a digital agency, we take advantage of the newest advances, so we used the power of  Amazon's A9 algorithm, which heavily relies on sales velocity, relevance, and customer satisfaction.  In this part, we prioritized optimizing DrGL's product listings for this algorithm, concentrating on a keyword optimization strategy, adding high-quality images to get users' attention, and encouraging customer reviews to improve ranking on Amazon's SERP (Search Engine Results Page).
SEO Strategy
In PPC, we use Search Engine Optimization; nonetheless, SEO will always be a great strategy to drive traffic organically; you need the right team to do it.
For this process, we did an on-page optimization with product titles, descriptions, and meta tags with high-volume, relevant keywords. Then, we made a web page makeover, improving its architecture to be more user-friendly and crawlable by search engines.
Off-page, we built high-quality backlinks from reputable websites to increase DrGL's domain authority and search engine ranking. We also listed DrGL in relevant online directories and engaged in strategic content marketing to drive further organic traffic.
This three-pronged strategy involving Amazon Ads, Google Ads, and SEO ensured that DrGL had a comprehensive digital presence, maximizing visibility, engagement, and conversions, fueling the extraordinary increase in sales and market expansion in Europe.
Data analytics and reporting
With Amazon and Google ads, we had all the valuable data at our mercy to analyze campaign results and user behavior and thus make better decisions. If we added to all this our in-house analytics tools, we had all the artillery to build a better strategy.
In the case of Amazon, our approach was to focus on Advertising Cost of Sale (ACoS), ROAS, click-through rates (CTR), and conversion rates to measure the effectiveness of our advertising efforts. Meanwhile, we paid close attention to metrics like cost-per-click (CPC), CTR, conversion rate, and Quality Score with Google.
For the SEO aspect, we used tools like Google Analytics and Search Console to monitor organic traffic, bounce rates, page load speed, and rankings for targeted keywords. We did this because we needed to continuously optimize DrGL's website and product listings based on what customers responded to and what search engines required.
As a result, we get key performance indicators (KPIs) that allow us to make informed and timely decisions. We could adjust bidding strategies, revise ad copies, or tweak the keyword list to ensure maximum efficiency and returns.
Personalized user experience
The term "one size fits all strategy" is not in our vocabulary, and if we talk about the European market, it is even more imperative to understand its different behaviors.
We are talking about three countries: Spain, Germany, and the UK. Understandably, not all have an identical skincare routine, so it is necessary to adapt the strategies to each of these three markets. We must further understand unique skincare trends, preferences, and shopping habits in these markets.
Once we got all personal preferences for each market, the next step was to improve user experience by ensuring all product listings on Amazon and DrGL's official website were easy to navigate and comprehend and with high-resolution images from all its products. 
Ultimately, our ideal goal was to offer an excellent shopping experience by focusing on all devices, focusing more on mobile experiences, and considering the continued trend of increasing mobile e-commerce. Ultimately, we achieved our goal: a direct trip from browsing to checkout.
A successful blueprint.
The Results:  Amazon became the 2nd best sales channel for the Singaporean Brand.
Did DrGL reach the European Market? Yes, they did! And we couldn't be more proud of them and their success. 
Nonetheless, before talking about actual results, we have to talk more about digital marketing strategy, as it doesn't stay in reaching customers; you have to keep engaging with them to build a stronger community.
Customer loyalty is a relationship built, and to keep users in love with the product, we implemented a post-purchase strategy to turn one-time buyers into loyal customers. This is when we applied a review strategy to encourage them to leave product reviews, bringing, as a side effect, better product rankings while also building a community with them.
We used an email marketing strategy for this review campaign to keep customers updated with new products, offers, and skincare tips. 
But what about quantifiable results? Do we have it?
Yes, we do!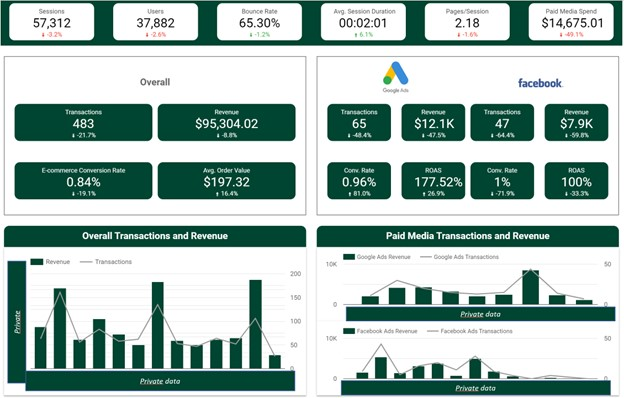 Despite cultural barriers, DrGL experienced a 700% increase in international sales, demonstrating the effectiveness of our targeted, data-driven approach. When we study and really understand the audience we want to reach, we can break those shells of "prejudice" and bring a new, high-quality, and beneficial product for their facial care.
Additionally, we successfully established DrGL's presence in three key European markets - the UK, Germany, and Italy, each with its unique demands and consumer preferences.
A testament to our efficient ad spend strategy, we achieved a ROAS of over 5. This figure signifies healthy profit margins and indicates that our advertising campaigns effectively reached and engaged our target consumers.
Seeing these results at Codedesign, it is even more apparent that data is the most valuable asset when managing our clients. Each case requires a different approach, and with the help of this information, we can make more accurate decisions to achieve the success of our business partners. We're excited to continue our partnership with DrGL, constantly evolving our strategies to keep pace with digital trends and market dynamics, ensuring their sustained success in Europe and potential expansion into other markets.
About CodeDesign
Codedesign is a digital marketing agency specializing in e-commerce and B2B online marketing. Our digital team utilizes the latest digital marketing tools and strategies to help clients reach their business goals. We offer comprehensive services such as website design, search engine optimization (SEO), content marketing, performance marketing, social media marketing, CRM and marketing automation, email marketing, and more. Our experts create and implement customized digital marketing campaigns to increase website traffic, generate leads, and drive sales. Our expertise in e-commerce and B2B marketing allows us to understand the nuances of the digital marketplace and create effective marketing solutions tailored to their client's needs.
CodeDesign is leading:
---