Case Study: Boosting Guerlain's Sales with a Targeted Influencer Strategy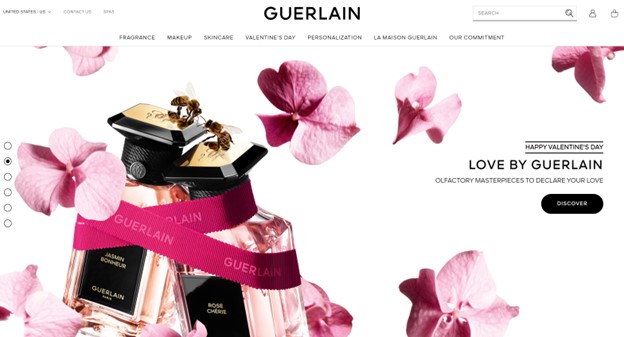 Introduction
Guerlain, a world-renowned cosmetics and perfumery brand, approached CodeDesign, a digital performance agency, with a challenge. Despite having a solid presence on social media, Guerlain needed help translating that presence into meaningful business results. The brand sought to increase its sales through social media and improve its ROI on social media investments.
CodeDesign is a leading digital marketing agency ranked #1 in Lisbon, Portugal. You could work with us to accelerate your business growth.

The Challenge
Guerlain's social media presence was extensive, with profiles on several platforms, including Facebook, Instagram, and Twitter. However, the brand needed help generating the desired engagement and conversions from its social media efforts.
To overcome this challenge, CodeDesign proposed a targeted influencer marketing strategy. Influencer marketing is a form of marketing in which brands collaborate with individuals with a large social media following to promote their products.

The Strategy
CodeDesign's strategy was to identify and collaborate with a select group of influencers who had a strong following in the cosmetics and beauty industry. CodeDesign selected these influencers based on their relevance, engagement rate, and relevance to Guerlain's target audience.
The influencers were then provided with Guerlain's products and encouraged to create content that showcased the products and the brand. The content was then shared on their social media profiles, reaching a wider audience and promoting Guerlain's products to a highly targeted audience.

The Results
The influencer marketing campaign was a resounding success, resulting in a staggering 35% boost in sales attributed to social media in just six months. The targeted influencer strategy proved to be a highly effective way of reaching and engaging with Guerlain's target audience, leading to increased brand awareness and sales.

Conclusion
This case study demonstrates the power of influencer marketing in driving business results. By collaborating with targeted influencers, Guerlain was able to reach and engage with its target audience, resulting in a significant boost in sales. CodeDesign's targeted influencer strategy provides a blueprint for brands looking to increase their sales through social media and improve their ROI on social media investments.
About CodeDesign
Codedesign is a digital marketing agency specializing in e-commerce and B2B online marketing. Our digital team utilizes the latest digital marketing tools and strategies to help clients reach their business goals. We offer comprehensive services such as website design, search engine optimization (SEO), content marketing, performance marketing, social media marketing, CRM and marketing automation, email marketing, and more. Our experts create and implement customized digital marketing campaigns to increase website traffic, generate leads, and drive sales. Our expertise in e-commerce and B2B marketing allows us to understand the nuances of the digital marketplace and create effective marketing solutions tailored to their client's needs.
CodeDesign is leading:
- Digital Agency
- Digital Marketing Agency
- Amazon Marketing Agency


Feel free to contact us to see the unprecedented growth of your business.
---