B2B? B2C or H2H? Why is human to human still the basis of marketing?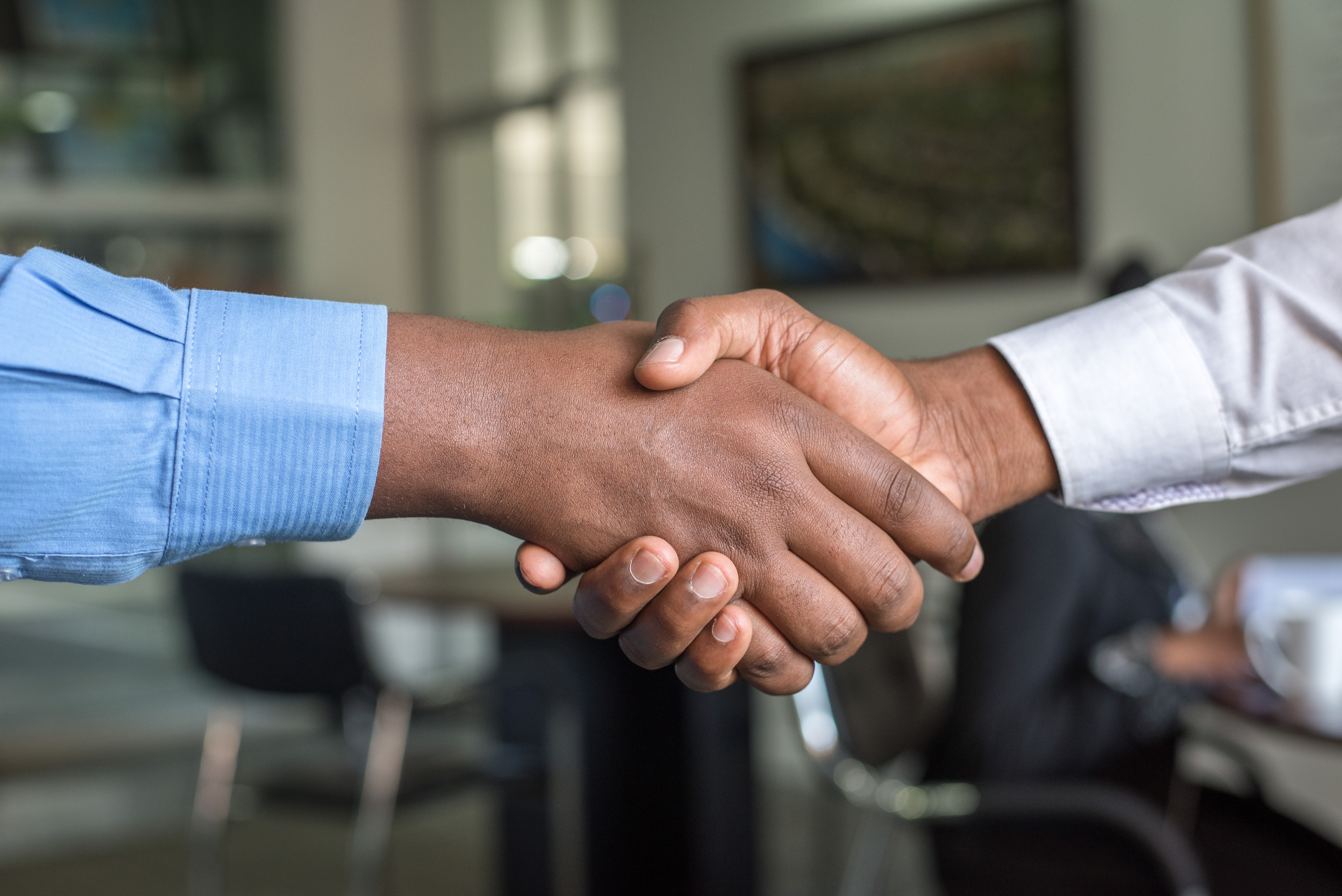 Source: Unsplash.
So, who are you selling to?
The classifications you may know are:
B2B= Business to Business
B2C= Business to consumer
B2G= Business to gobernment
P2P= Peer to peer
Great, so you know your audience, but let us ask you, who is behind all those qualifications?
In the case of B2C may be more obvious, but turn around in our niche if you'd like, the B2B business model. Who is behind that business? Machines? Tons of money? Products?...
Not, even close, in fact, behind all these 4 categories there is only one thing behind: HUMANS.
That's right, no matter who you are supposed to sell you will always have to sell to people if that's not obvious, but what may not be so evident for brands out there is that we are selling to these human beings, not just their companies or institutions, no, we are dealing with our kind.
As marketers, we tend to look at our customers as a big wallet and we'd love to have a long-lasting relationship with these wallets, but the facts are that beyond money, what makes great relationships work is how we understand human needs and how can we help them to fill them.
This, where you mix business with empathy, is the sweet spot where all great business relationships are built and is the best strategy to make your company stand out from a bunch of businesses that only see customers as money providers.
This is Human to Human marketing, and today we will show you why - even in these technologically advanced times - this is the basis of all marketing.
If you are human, come join us and keep reading!
Why H2H is the basis of Marketing?
Today we are all connected to a screen, whether you are reading this article on your computer or the person next to you checking social media on their smartphone.
And no, we will not make a statement against technology, because instead of seeing it as an enemy, we can appreciate it as an essential tool to achieve knowledge or, in our niche, share the message of our brands.
However, living so interconnected makes us lose a little bit of this essence that creates long-lasting relationships, human-to-human interactions, and this is where the vital component of all marketing resides.
Marketing is a discipline that seeks to sell services either to solve the problems of its audience or to provide them with a pleasant or unique experience. And this is where the human basis of marketing lies, in providing experiences that make us feel better or safer.
Today companies have wanted to separate themselves more and more from the human factor, wanting to place themselves on a pedestal where they see their consumers from above. In the end, this dehumanizes your company making it a more unattainable entity.
We see it with the influencers, today's celebrities go far from what was the "demigods" of Hollywood or the rock stars that were seen as omnipotent and unattainable beings. Today consumers want people more down-to-earth with whom they ally empathize.
That is why it is our task to set aside our "brand ego" to connect further with what our consumers want and need.
The whole base stands out from simple and obsolete marketing... Thus, arriving at the human era of marketing.
Source: YouTube.
How to create an H2H strategy?
The steps to create a marketing strategy are usually the same, first, you find your target audience, study then and find the best channels to engage with them. Great, now we have to add the human factor to this formula, let's see how we can do it!
Get personal with your campaign
How do we get personal? Well, first we must find what is the personal need of our buyer personas, what is the feeling we are taking care of when we provide our services.
To make this easier first you can answer these questions:
Who are your customers and what do they need?
How do you add value and fulfil their needs?
What is your buyer journey, and does it make sense with the points above?
Once you find that core feeling, that special need they need to fulfil as a person, it is easier to take action on the insights you discovered and create a campaign that pays attention to all these challenges, while also adding a solution to their business.
Now it's time for a crucial step to humanize the experience of your company, and that is, engage with your users and their comments.
If your message reaches their hearts, but there is no one to respond to their questions, comments or even good reviews, your company will continue to be seen as an unreachable entity or, even worse, as a network machine that does not respond.
Make sure that your responses are approachable by staying on brand, this means, being pleasant while also keeping it casual so customers feel they are really speaking to another human.
As always the level of casualness will depend on your niche or how formal is your business, if you are a digital marketing agency more youthful and devoted to millennials and gen z then you can permit yourself to talk more lightly and make use of memes and pop culture references.
Nevertheless, if you are talking to older audiences, this doesn't mean that you have to be so serious older audiences want to be relatable too. In an article about nostalgia marketing, we talk about how important is to connect with audiences through their pop culture references, check it out t.
The idea is to be empathic and casual, without being disrespectful.
Source: YouTube.
Build trust with performance marketing
When you create H2H performance marketing the key is to develop a customer journey that can be easy to discover and navigate, and where your brand is easy to talk to. SEO and organic marketing tactics must be strong, so at any stage of the customer's journey, they have easy access to your brand.
 Now, when we talk about copywriting we can connect it to the point we talked about before, and that is, making your writing more appealing to your customers.
The idea is that your ads or posts have messages that are appealing to audiences, that you are writing something you would like to read.
A good idea of an appealing copy would be:
Good evening "Customer name"! We saw you booked a free consultation with our team. We are so excited to know about your brand and see how we can make it sucesful with our ideas and recomendations. CodeDesign will be your Data-driven digital marketing team, we are ready to increase your sales, leads and optimize results.  
What happens here? First, you mention your customers' names and that is important to humanize since customers - and almost everybody in the world - like to be called by their names. In this message you show clear intentions of your business intentions, without being too pushy, while showing genuine interest in your customer's brand.
Now this personification of your copies could go further, you could ad emojies to it, a "What's up" or "Heyyy!" greeting or anything more informal depending on the level of confidence your company could show with your customers. The idea is to make your written copy appealing, and not something like reading a law document or a book about science.
Once you have humanized your conversational tone with your audience, it is time to check your H2H demand generation strategies. For this you can:
Build an honest first outlook, this means, don't promote anything you can't deliver
Use humour as a hook if your target audience allows it, people like jokes when they are witty, so don't be afraid of using it.
Be clear with the call to actions
Consider how customers would interact with your customer journey and see if is comfortable to navigate
With this in mind, you need to consider several factors when it comes to your H2H demand generation strategies. These include:
Building an honesty-first outlook - don't promote anything you can't actually deliver.
Use humour as a hook to draw the prospect in.
Communicate what action you want your prospect to take.
Seriously consider your customer journey and their experience when interacting with your adverts.
Source: YouTube.
Mix personalization with automation
As humans, we like to talk with other humans when it comes to solving an issue with a business or an entity. We need someone of our species when dealing with problems because sometimes chatbots don't have the answer to our specific problem.
Nevertheless, AI is still a wonderful tool and you should have it as an option for your brand. 
These two customer service tactics aren't incompatible, in fact, they are complementary.
The perfect option would be to have a perfect combination of a chatbot and a personalized service to chat on your website.
When a problem seems too difficult to solve, your AI chatbot will offer customers the option to live chat with agents that are trained to talk to customers in a friendly and helpful way.
Try to sell less and share more
Let's be honest, nobody likes a needy person, and as a counterpart, a needy business.
Yes, customers know that we want to sell, that we want to do business, but don't be so desperate about it, because it could scare them from your brand.
The fact is that sharing can be more meaningful for them because you are giving pieces of your knowledge to them without asking anything in return (or at least this is what they think). Truth be told, when you share valuable content like blogs, videos or infographics customers perceive as an authority and the side effect of this is that they will want to know more about your brand, augmenting their chances to be a future customer for your business.
It is like dating, when you look too needy on the first date people the person will get uncomfortable, but, if you start talking more about what you know and genuinely care about what they have to say you have more chances of getting a second date.
Remember, don't be too salesy, be cool and they will want to be with your brand!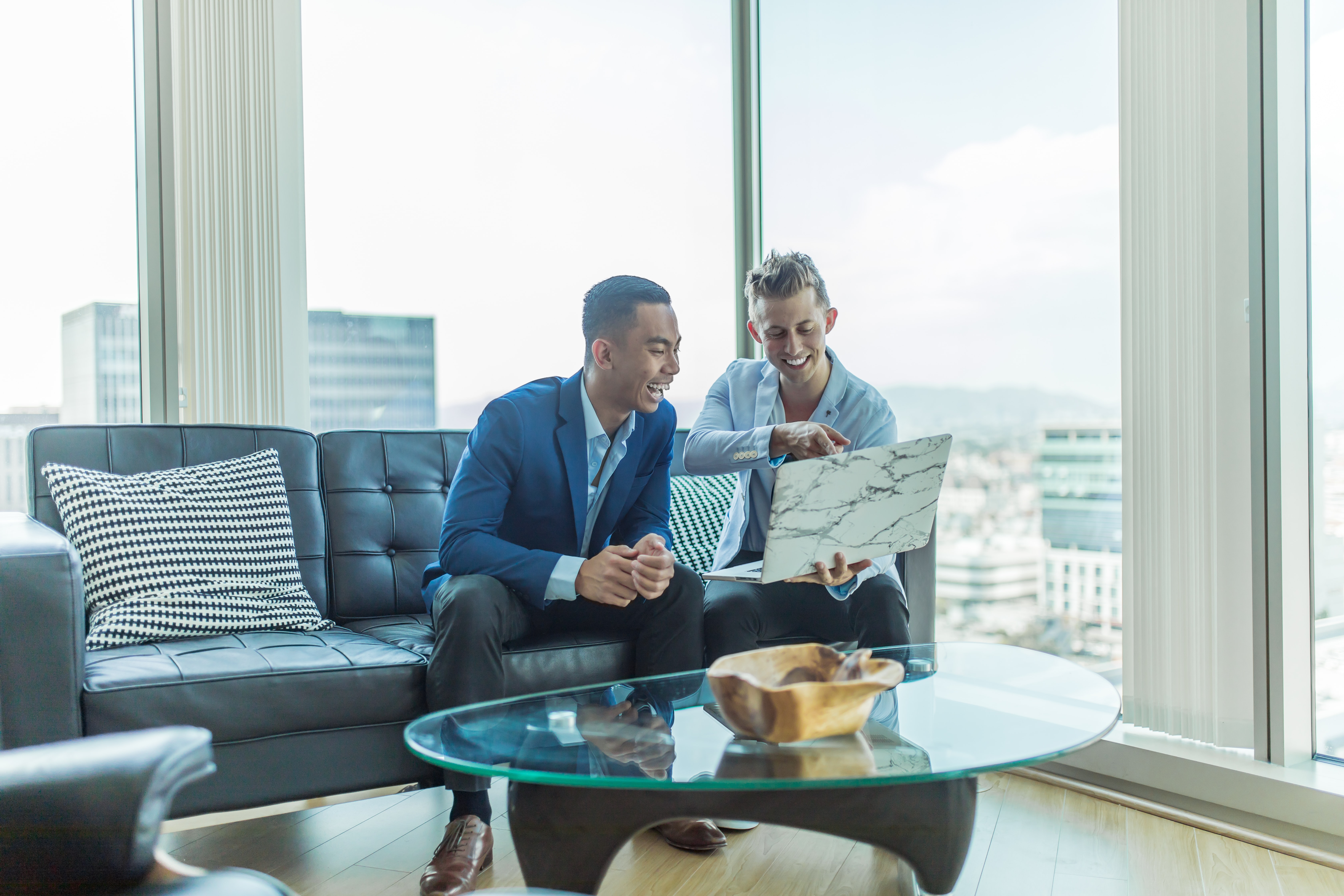 Source: Unsplash.
Add content that expands your brand experience
When you share content always leave your users wanting to learn more, this is an excellent idea to be able to offer them a subscription to your website or newsletters directly to their email.
There are several extra content options, among them you have:
Videos

Emails
Webinars
Patreon exclusive content 
NFTs of exclusive content
What is the main idea of this?
Imagine we share a blog about "How to start your e-commerce?". Customers read it and loved it, but, in the end, we offer our secret tips to increase sales and you just have to subscribe.
Source: YouTube.
Stay tuned with trends and news about your niche
Trends are out there not only to know what consumers are buying more but to generate debate and an opinion about it.
Being aware of events in your industry will not only help you know where the market is going but will allow you to interact with your users and generate engagement when talking about trending topics.
Your users not only want you to meet their demands for products or services, but they also want to know your opinion as a "human" or, in any case, a company.
Share your personal story
The last step to humanize your brand is to tell your story, or better yet, the story of your team.
What is it that moves them to give their 100%? Their experiences, anecdotes and how they managed to overcome all the obstacles?
Just like the biographies of celebrities, when we see the story of the people behind a brand we see them more human because we find out how they have made their best effort to get to the top, this strategy humanizes your brand and inspire new generations to follow their goals.
Source: YouTube.
Conclusion
We sell to humans, not to companies, entities or machines. Therefore, beyond all knowledge we have as marketers, the main thing is to know how to relate to the people who run these companies.
Once you have the knowledge and you are an expert in marketing, you have more than half of the race won, now, with trial and error, you can learn how to manage your relationships with clients. And that is the essential aspect of H2H, as humans, we will always know that we improve and learn by trying once and once again.
At CodeDesign we like to keep close relationships with our clients as that is the secret ingredient for the best professional relationships.
Do you, have a business idea or something you want to promote? 
Great! Contact us to boost your business and let's take it straight to success.
Until the next article, see you!


---