You are sitting there wondering about cryptocurrencies and how much of an impact they may have on your digital marketing strategy. Cryptocurrencies are responsible for reducing any third-party interventions and making things easier for you when performing transactions. 
Nevertheless, with blockchain advertising methods, advertisers can upload their ads to a blockchain and will make them available to platform users. In short, the future of marketing will limit interacting parties to three groups: advertisers, consumers, and the blockchain supporting the transactions between advertisers and consumers. 
Well, let's not waste any more time because, in this article, we will show you the 13 benefits of using cryptocurrencies in digital marketing. 

CodeDesign is a leading digital marketing agency ranked #1 in Lisbon, Portugal. You could work with us to accelerate your business growth.
Benefits you receive by using cryptocurrencies in marketing 
1. No inflation 
Inflation exists when a centralized authority controls it, but in the case of crypto, there aren't any central authorities. Instead, cryptocurrencies are decentralized and are governed by investors and not governments. Quite a powerful tool whenever you are a marketer! 
Furthermore, most cryptocurrencies also have a limited supply rate, which doesn't exist with fiat currencies. For example, let's take Bitcoin; it has a fixed supply rate of 21 million and therefore can't ever experience inflation. 
So, if demand increases, so will the value, which will maintain the market's overall value in the long term without letting inflation interfere. This is especially important when you are buying and selling products. Unlike fiat currencies, cryptocurrencies won't shift in value. 
2. Transaction speed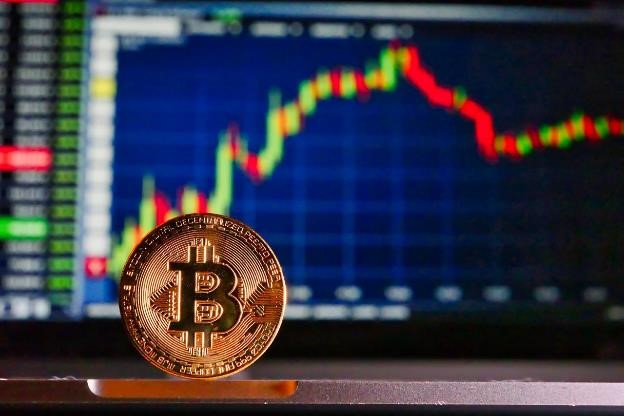 You don't have to worry about your bank transferring funds the next day or even transactional delays. However, with cryptocurrencies, it's a whole different story. Almost all cryptocurrencies will process transactions within a matter of seconds or minutes. For example, it can take Bitcoin around 10 minutes, but Ethereum, on the other hand, takes only seconds for the transaction to process. 
Financial institutions can take anywhere from three to five days to settle in. A wire transfer can take around 24 hours, and even stock trades can take up to three days. This is an issue you never encounter with cryptocurrencies.
3. Easy transactions 
What do we mean by easy transactions? Crypto transactions can easily be made at low costs, in a much more private manner than other transactions. You can use an exchange wallet, hardware wallet, smartphone app, send and receive several cryptocurrencies, and more. For instance, if you want to buy Solana right now, you can do so only by going on a platform like Binance and instantly purchasing it. 
Furthermore, even cryptocurrencies such as Bitcoin, Litecoin, and Ethereum can be bought at a Bitcoin ATM. You don't always need an ATM but can purchase cryptocurrencies on platforms such as Binance, Crypto.com, and more. Nevertheless, you can use this method if you don't have a bank account. 
4. Self-governed 
Governance and maintenance of any currency are important factors in its development. Miners and developers store cryptocurrency transactions on their hardware, which receives transaction fee profits as a gift. Since the miners are designed for it, they can keep records accurate and up to date, keeping cryptocurrency's integrity and records decentralized. 
5. Transaction costs 
Cryptocurrency transaction costs are low compared to financial services. For example, whenever you perform a wire transfer, it may cost anywhere from $25 to $30. Nevertheless, sending money abroad can be even more expensive and worse. 
Cryptocurrency transactions are not expensive most of the time. However, you should note the blockchain demand and how it can increase transactional costs. Nevertheless, median transactional fees remain lower than wire transfer fees, even on some of the most congested blockchains. Above all, cryptocurrencies are cost-effective because they eliminate the need for third parties, such as Paypal, VISA, and more. 
6. Security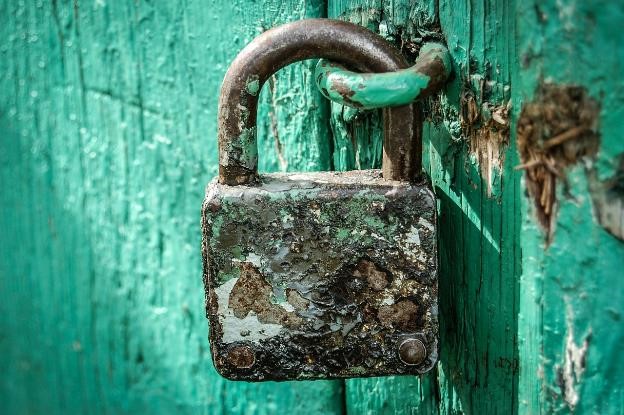 Since cryptocurrencies are dependable on blockchain security and cryptography, they tend to be a much more secure form of payment. This is significantly one of the largest benefits of cryptocurrencies. 
Large parts of hash rates determine crypto security. The higher the hash rate is, the more computing power it can take to compromise the network. Nevertheless, Bitcoin is one of the most secure cryptocurrencies by any network. 
In fact, if you use a crypto exchange, it's one of the most secure exchanges. However, most incidents of crypto that were hacked involved exchanges or individuals that made mistakes. 
7. Smoothness 
Fiat currencies aren't all the same, such as the Euro, US dollar, British Pound, and more, because cryptocurrencies are bought using many currencies. Cryptocurrency wallets and exchanges help convert one cryptocurrency into another by trading in cryptocurrency across different types of wallets and paying a minimal transaction fee. 
8. Accessibility 
In order to have the proper levels of accessibility, you only need a smartphone, computer, and internet connection. Setting up a cryptocurrency wallet can be done extremely fast compared to opening a traditional account at a financial institution. You don't have a credit check, background, or anything else here. However, when you invest in crypto on crypto platforms, you do need to provide ID verification. 
In short, cryptocurrencies offer methods to get to centralized authority without access to financial services. Of course, some people prefer to use traditional banking methods, but also those who don't choose to do so. 
9. Industry growth 
The cryptocurrency industry is one of the fastest-growing markets we have seen in our lifetime. Ten years ago, only Bitcoin existed and had a value lower than $100. Currently, the crypto market isn't at its all-time best, but last year, it reached a value of trillions of dollars! 
10. High returns 
It's not secret that popular cryptocurrencies such as Bitcoin have shown to be high-performing assets for the past 12 years. When it all started in 2009, Bitcoin had little value. Only after a few years would this value rise to a penny and eventually thousands of dollars. Comparatively, these returns are much higher than the S & P 500 index of stock returns, which averaged nearly 10% per year. 
However, aside from Bitcoin, numerous cryptocurrencies, such as Ethereum, and more, have managed to settle in high returns. Volatility (risk rate) has characterized the prices of cryptocurrencies and which one of them is worth investing in. 
11. Private transactions 
Privacy is a key benefit of cryptocurrencies, but in reality, crypto isn't precisely as private as most people say it's. Blockchains, in fact, will create public ledgers that record transactions forever. While this ledger only shows wallet addresses, it can observe and connect a user's identity with a specific wallet, making tracking transactions possible. 
While cryptocurrencies include anonymous transactions, there are still many ways to make them more anonymous. However, these are methods usually used by more advanced users and could make it more difficult for those new to the crypto world. 
So, privacy is a benefit, but if you are using insecure platforms for investing in crypto and are new to crypto, it can be dangerous at the same time. However, comparing it to fiat currencies, it still offers a higher level of privacy. 
12. 24/7 availability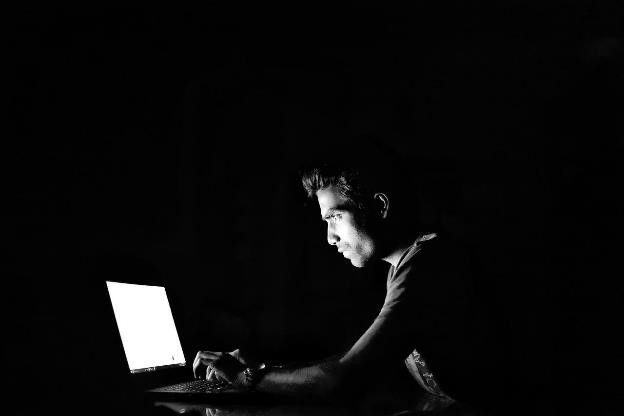 If there's something that cryptocurrencies ultimately win over, fiat currencies are available 24/7. Cryptocurrencies are always available regardless of the day, holiday, or even if no one is working. However, one of the only things that can interrupt a person's trading abilities can be if the power goes out and they have no access to a smartphone, desktop or if the internet is wholly cut off. 
13. Portfolio diversification 
Cryptocurrencies are well-known for the non-correlated asset classes. Crypto markets function independently from other markets, and their prices are determined by several factors, utterly different from stocks, bonds, and more. 
Crypto assets that rise by thousands to millions of percentages in a period of a few years are not correlated with anything else. However, similar to stocks, many cryptocurrencies are being traded for short-term gains because of their volatility rates and high returns in a short period of time. 
Wrapping it all up 
We come to an end for this article. These are our 13 benefits of why you should consider using cryptocurrencies as your everyday drive. Cryptocurrencies have shown the world that they can provide high returns and are worth investing in. Despite being volatile, every risk has a reward, and rewards taste great after receiving them. 
Furthermore, we can't predict the future, but the world may someday become dependent on cryptocurrencies. You never really know. However, it's always best to invest early and be ready for whichever changes the financial system adapts to. It will always be in your favor if you are one step ahead of the race! 
About CodeDesign
Codedesign is a digital marketing agency specializing in e-commerce and B2B online marketing. Our digital team utilizes the latest digital marketing tools and strategies to help clients reach their business goals. We offer comprehensive services such as website design, search engine optimization (SEO), content marketing, performance marketing, social media marketing, CRM and marketing automation, email marketing, and more. Our experts create and implement customized digital marketing campaigns to increase website traffic, generate leads, and drive sales. Our expertise in e-commerce and B2B marketing allows us to understand the nuances of the digital marketplace and create effective marketing solutions tailored to their client's needs.
CodeDesign is leading:
- Digital Agency
- Digital Marketing Agency
- Amazon Marketing Agency


Feel free to contact us to see the unprecedented growth of your business.
---