Top 5 digital marketing ideas for Motorcycle Dealers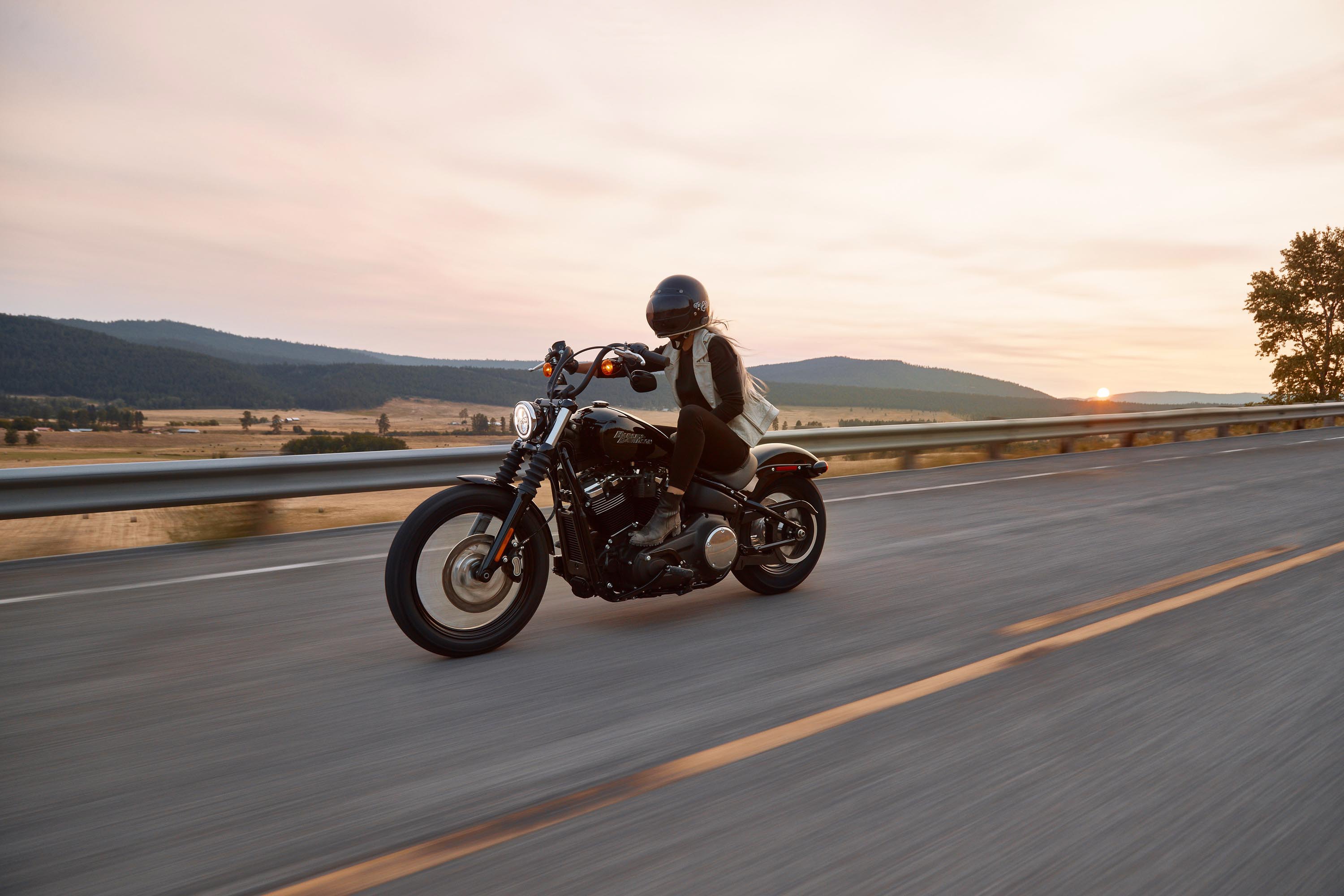 Digital Marketing for Motorcycle Dealers.
Motorcycles are cool! There is a massive market for road runners who want to ride one of those two-wheeled machines and own the road, but how is the market for motorcycle dealers?
Motorcycles are cool! There is a massive market for road runners who want to ride one of those two-wheeled machines and own the road, but how is the market for motorcycle dealers?
In a complete report from Fortune Business Insights, we saw that the global motorcycle market size it's expected to grow from USD 127.44 billion by 2022 to reach a value of USD 223.50 billion by 2029. 
The industry is getting ready to take these vehicles to the next level by adding larger fuel tanks, air-cooled engines, bucket seats, unique horns and Bluetooth speaker systems, so buyers out there will want to update their two-wheeled vehicles. This trend is already a fact, as Motorcycles Data informed in December 2020 that the ATV/RUV segmentation reported massive growth with an increase of 4% in U.S. production.
And although this industry, and many others, were severely affected by COVID, industry experts like Honda, Harley Davidson and Triumph Motors alleged that now that more cities are emerging, the bike is getting more popular as a daily transportation mode. The New York Times informed that in March 2020, motorbikes in the United States increased by 85%, which could benefit the electric motorbike industry.
 As for electric motorcycles, these seem to be the industry's future since, with global warming, more companies - and even customers - are looking for more eco-friendly options to avoid damaging our planet. Although the first wave of electric motorcycles was expensive and somewhat bumpy, with the arrival of brands like Damon, this technology already becomes more of a plausible reality for everyone. These bikes come bundled with adaptability for each rider, known as V2V (vehicle-to-vehicle) communication, and a series of ergonomic design changes that aim to turn the motorcycle industry 180 degrees.
Governments in the world even seem to support the production of electric vehicles, as is the case of India, which instituted a plan to reduce taxes on goods and services from 12% to 5% for electric vehicles and with the addition of charging stations.
Even more, concerns for safety and luxury are growing among consumers. So, adding features of an anti-lock braking system and BlueTooth hands-free helmets are getting more popular. An example of brands paying more attention to motorbike riders is Honda's commitment to the Road Safety Charter and increasing the demand for motorcycles worldwide.
As a motorcycle dealer, your best option is to reach bikers through digital marketing, so in Codedesign, we'll give you the top 5 ideas to sell more vehicles to your audience.
Read on!
CodeDesign is a leading digital marketing agency ranked #1 in Lisbon, Portugal. You could work with us to accelerate your business growth.
Have an updated website with all your motorcycle inventory
It is already 2022, and it is a mistake not to have a website that is easy to navigate and well-presented. All industries today depend on one of these to be found, and your customers need a place where they can check out all your inventory.
Website's importance is such that a Kapok Marketing study demonstrates that if you don't have a website, almost 30% of your customers won't even consider doing business with you. The same research shows that 46% perceive websites as the top factor determining how much they can trust your business.
As you can see, your business website is not just a whim of digital marketing, but it is the most efficient way to show your entire catalogue, and if you don't have it, you will lose many interested customers.
So, what should you include on your website?
The basics are the correct name, phone number, email address, and physical address, but you need real photos of your bike models with all their prices. We want to emphasize real photos since having stock images of them can be disappointing for customers and could rest status to your business.
In the digital world, the visual aspect is crucial, and proof of this is the massive success of visual social media platforms like TikTok or Instagram. So, make sure to ally with a great photographer that could get the best angles of your motorcycles and also consider adding some video of them to create a better website experience for users.
Source: YouTube.
Use SEO to reach customers.
Once you have a well-optimized website, Search Engine Optimization will be the best strategy to drive more traffic to it, as it helps you to rank higher on search results.
SEO has many tactics that can help you attract more traffic to your motorcycle dealership. Among the most effective ones are the following:
Choosing the right keyword: Keywords are the most searched topics, sentences or ideas your target audience usually searches for, and if you identify them and add them to your content and website, chances are that your page will show in many queries. For this, you need to conduct keyword research in which you can determine all those relevant motorcycle keywords to target them. It is a good idea for long-tail keywords like "best motorcycle for new riders" or "motorcycles for tall/short riders," as this can drive more traffic to your business page. Attending long tail keywords is a good strategy since these users are looking for specific needs in your business and aren't just curious visitors.
Have a fast-loading website:

 People on the internet have so many distractions, and if your site takes so long to show all its information, they will abandon it immediately. You need a website as fast as your motorcycles, where customers can obtain all the information they want in less than 2 seconds if possible. Achieving a quicker loading time will represent a ranking factor for you and give you more chances to reach new leads. If you want to evaluate your site speed metrics, try going to  




Google PageSpeed Insights

 will provide you with all the information you need about loading time. If you need more professional help with your website, 




contact us to help you improve it.

Have a mobile website:

 This may be an extension of the last point, but we have to clarify it. Mobile websites are necessary to reach more audiences today as smartphones allow customers to search for businesses from all devices. According to WebFX,  




50% of Internet traffic

 is crucial to optimize your website for this format. Besides, having a mobile website is another ranking factor for Google, so you can use 




Google's Mobile-Friendly Test Tool

 to check if your site is mobile-friendly. 

Create content:

 As we do with this blog, creating content for customers and search engines is essential. Creating content enables your website to rank for any keyword you choose, achieving that traffic increase you want. Creating content such as blogs, videos, or infographics allows you to show your expertise in your niche, increasing your credibility as a motorcycle dealer since you will answer all these frequent questions your audience has. In addition, your customers will have one more reason to be aware of your updates. Since motorcycles are associated with mechanics, there must be a lot of doubts or data that they beg to know to make their vehicles work better and have a better experience. Take advantage of how wide this niche is to give advice on mechanics, necessary tools for care, tutorials to change parts or wheels and new trends, among others.
SEO is essential for almost any digital business. If you want to learn much more about this topic, look at all the articles we have on the subject.
Know your buyer personas.
Knowing the characteristics of your motorcycle buyers is beneficial to know what type of buyers you are dealing with and how you can better serve their needs. In the world of motorcyclists, there are two relatively common. Let's see how they are.
Experienced Motorcyclers.
Picture the image of a motorcycle with leather jackets, bandanas, a hard-rock t-shirt and Hulk Hogan's mustache style. This rider is all in for the long rides on a lonely highway, running them with their pack of motorized friends on an epic sunset and then arriving at a bar and having some fun.
Leaving stereotypes aside, we can say that these buyers know about motorcycles, and when they look for something, they are picky and demanding with their choice. It's almost like a motorcycle taster!
For these customers, status and social interaction are essential factors in the bike they choose, so it's a good idea to have motorcycle connoisseurs within your business customer attention. They tend to look for big cruisers, powerful bikes or fast sportbikes.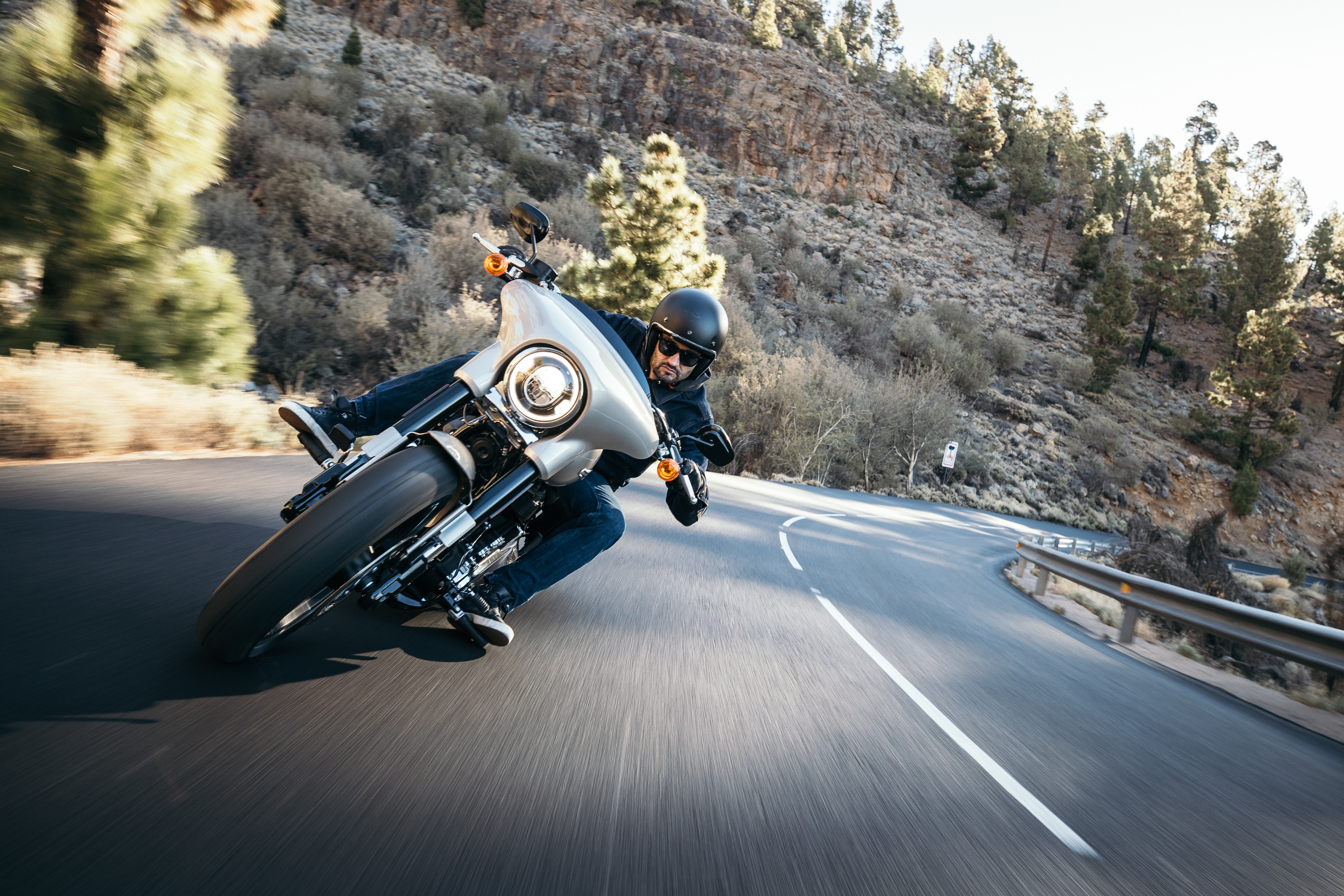 Motorcycle dealers.
Amateur motorcyclists.
These buyers are crucial for the health of the motorcycle industry, as they are moderate or new riders interested in smaller-capacity bikes. This customer is usually looking for a new vehicle to better handle traffic or maybe wants it for fun to live a unique experience.
These buyers are the most important for the motorcycle industry, and manufacturers recognize the importance of these customers for the market, which is the main reason there are a lot of small-displacement adventures, dual sport and commuter-oriented bikes on the market.
Nevertheless, there is a sector of your industry that we would like to discuss: the younger riders. What is happening with them, and how can you reach them?
Let's see.
Millennial Bikers.
In the article "Can Millenials save the motorcycle industry?" we found that by 2003 the 50+ age group comprised about 25% of the motorcycle market. Still, by today these percentages have risen by half. And as the life cycle goes by, these older riders are now hanging up their helmets, so they don't seem to be great customers to get an excellent lifetime return on investment. Because of this, manufacturers want to introduce new, streamlined, affordable motorcycles so younger riders can get into this hobby.
These younger buyers tend to be on the side of amateur motorcyclists, who usually prefer smaller and cost-efficient bikes that can fit their income level. Experts allege that "the horsepower race" could be over, and now 300cc bikes or 500cc bikes are more attractive than 1000cc displacement bikes.
So what factors should you consider when selling to younger audiences?
Going hand to hand with the environmental focus of electric bikes, it seems that the culture is shifting this way, and young people want user experience driven by a value-seeking society. Young users won't necessarily go on long trips on the high road. Instead, you could look at urban hipsters going to a local bar or cafe. 
So with the values that this new generation of environmental care and its new fashions try to promote, there are some factors you should consider, so that motorcycle dealership is more attractive to them. 
Urban appeal:

 Motorcycles are efficient vehicles against traffic or for transportation in urban environments, so you should highlight this to solve your audience's problems in the full working stage. Let them know that with your vehicles, they will never be late anywhere, thanks to their versatility.

Value-price ratio: 

Price is also vital for millennials and gen-z. As you may know, they are starting their working life, and so chances are that they don't have much money to invest in a Harley Davidson. With smaller bikes, they get more significant savings, and they could be willing to pay at least 

$25,000

 for a motorcycle. 

Insurance savings:

 With smaller bikes, they get lower insurance costs, so it's a characteristic you should highlight.

Minimalist design: 

The new motorcycle models do not seek to be so showy, having a strategy that aims to highlight the mechanics of the machine. This minimalist style seems to be the trend for this generation.

The "cool" factor:

 Young people are interested in being "cool," that image of a bad boy or an adventurous girl who goes out to dominate the world with her motorcycle and much style. Also, as all fashion is cyclical, retro seems to be what young people like the most and if you can offer models that have this 80's or 90's aesthetic, it will be something that will satisfy their need to look cool on the road. Also, remember to add the factor that now these retro models are also eco-friendly.

Online presence:

 When we talk about your website, we mention the importance of your online presence to reach new audiences, and millennials are a large part of them. Remember that these young people lived through the entire computer revolution and are more used to searching for all their products on the web than more mature buyers can be. So remember to emphasize a page layout that is responsive and mobile-friendly.
Source: YouTube.
Use social networks to interact with your motorcyclists' community.
Now that you have considered the previous ideas, it is time to take all that you have learned and expand it to social networks, where you can interact more directly with your followers.
First, look for those channels which you will specify. With the motorcycle industry's diverse audience, you can probably take advantage of most channels: Facebook, Twitter, Instagram, YouTube and TikTok.
The idea is that you achieve a brand identity in all these channels, making your users feel that they are addressing the same company in all your media.
Then it would help if you proposed a content calendar in each of the networks and with their specific formats, which will arouse the interest of your followers and, of course, stimulate the conversation within the network. The more interactions you generate, the luckier you will have with the algorithm, which will benefit your posts more displayed in the different feeds.
Take advantage of all kinds of content beyond your products, adding different aspects such as news, motorcycle tips, safety, new models, or even promoting an event you will hold.
When you already have a base of loyal fans, you can start to get into the Ads of these social networks, which will allow you to target the users you want to reach with their well-defined characteristics.
Social networks are a great tool that will help double your sales. If you want help with their management, you can count on our group of digital marketing professionals at Codedesign.
Source: YouTube.
Use a CRM to manage your business operations
.
Finally, you must know how to manage your online reputation, and you will get the help of Customer Relationship Management software. These applications are a control base that will allow your entire team to be up to date with all the activities that arise in your networks, website and other platforms where you interact with your audience. There, your team will have a place where everyone can be aware of what is happening and resolve any issue that arises as soon as possible, boosting the pace of work to a more fluid and effective one. If you want to know more about this customer management software, check this article.
Final thoughts.
Hundreds and thousands of motorcyclists are hanging around social networks or web pages looking for a dealership like you. That is why you should take advantage of all the tools that digital marketing gives you to intercept them and build a business relationship with them. Luckily for you, our digital marketing team has specialized in countless industries, and we have all the capacity and equipment to manage your business in the online realm. If you want to know more about it, contact us at Codedesign.
More from CodeDesign
1. Codedesign is a digital agency specializing in creating innovative and creative solutions for our clients.
2. Our experienced professionals are dedicated to helping our clients succeed in their digital goals.
3. With our cutting-edge technology, proprietary tools and creative strategies, we ensure that our clients get the most out of their digital investments.
CodeDesign is leading:
- Digital Agency
- Digital Marketing Agency
- Amazon Marketing Agency


Feel free to contact us to see the unprecedented growth of your business.
---