Top 5 Digital Marketing Ideas for Dentists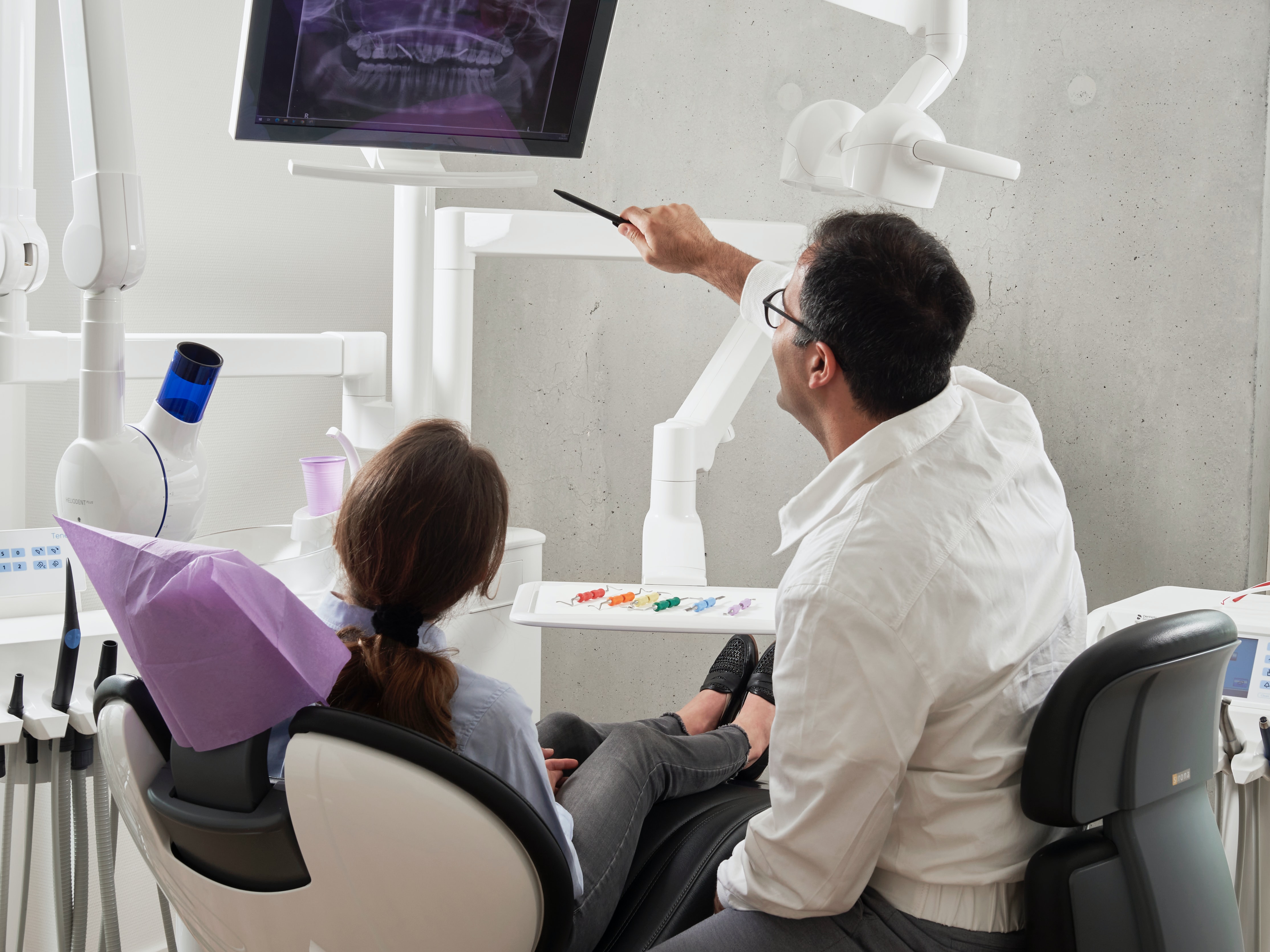 Digital Marketing for Dentists.
Let's thank those professionals who keep our smiles bright and healthy or, in the worst case, who help us with toothache.
Dentistry is a pretty desired career for many young students, and the profession is attractive for its flexible schedule, low unemployment, outstanding work-life balance, and good salary. 
According to the 2019 U.S. News and World Best Jobs Report, dentists were the 2nd best job in the U.S., and the Bureau of Labor Statistics reports expect that employment in this health field will grow by 18% in the next decade.
The future also looks bright for women in this field as the dental profession now sees the woman taking the 19% of the U.S. Workforce, according to the University of Illinois Chicago, an excellent step for equality in this health area. 
But leaving aside the positives in the industry, if you are a professional in orthodontics, there is something that should jump out at you, and that is the competition.
We have seen that many choose this career for its professional benefits, but standing out and differentiating yourself from your competitors is increasingly uphill since the more significant the demand, the more difficult it is to stay afloat among so many dental clinics.
TV and newspapers are a bit limited today to reaching your audience, and if you want to engage with younger audiences like millennials or gen z, it is useless. Instead, digital marketing has all the tools to help you promote your dental business to reach new clients while keeping a good relationship with current ones.
Social networks are one of the best places to promote your clinic since it is where people want to show photos with radiant smiles that show how happy they are and how good they look.
Nevertheless, having a great website is also essential since it is your whole presentation for customers on the world wide web.
These are some essential but really important tips to succeed as a dentist. Still, in this article, Codedesign will give you the top 5 digital marketing ideas to succeed as a professional dentist.
Let's take a look!
CodeDesign is a leading digital marketing agency ranked #1 in Lisbon, Portugal. You could work with us to accelerate your business growth.
Create and Optimize a Google My Business Page
As a dental clinic, looking for clients close to your area is the most advisable. For this, a tool that can help you with location-based marketing is Google My Business.
Indeed you have seen it out there in your searches, but if not, we will explain it better. Google My Business is a tool that will help you manage your online presence as a dentist within the search engine. This is the best option for dentists who want to find new clients.
Has it happened to you that you have searched for a dental clinic, and on the first page, some locations of nearby services appear? That's Google My Business doing its job.
The application will allow you to register your business with basic information, hours and location, and then Google Maps will generate the link to link your business.
Being Google the most popular search engine, with 90% of the searches happening here, you will be able to glimpse the importance of being here. That's why when creating your page, make sure to place:
Business Category

Business phone number

Description

Working hours and if different between days, specify it.

Reviews
Source: YouTube.
Partnership with other Businesses.
Referral programs or partnerships are strategies in which two businesses with similar clients join forces to share or recommend clients. This is useful for dentists and can help you expand your networks to new patients.
For this, you must look for businesses or service providers that are not direct competitors and with whom you trust to do business since this is essential for your credibility as a business.
Some partners you could look for are:
Orthodontists: if you do not provide this service, it is a good idea to ally yourself with one of these, and by recommending it, you will have a safe patient for oral cleaning since the care of braces requires constant cleaning.

Non-competing dental practices: any professional within your area that is not a competitor, such as a children's dentist, oral surgeon or dental prosthesis clinic, can be a great ally when doing business. Both can refer patients and reach a joint agreement.
Dentists.
Write a Dentist Blog
Having a blog on health topics like orthodontics is excellent for the reputation of your dental clinic.
You see, the internet is full of information of dubious presence, and when we talk about health issues, lies or myths multiply.
What's happening? Long before scheduling an appointment with a dentist or doctor, patients often search for their symptoms online, and by "getting answers," they end up more confused or damaging their oral health.
That is why you, as a dental specialist, have the excellent opportunity to write from experience to shed light on your patients, doing them not only favour but also making them prefer you over others for your contribution to the community and your commitment to them.
This also helps you to be more seen in the searches since by bringing more traffic to your website, the search engines will give you more privileged positions among their searches.
Among the topics that you can treat are:
Myths about dental health.

Correct habits of oral health.

Explain new techniques or trends in orthodontics.

Address common dental problems.
The idea is that you can guide yourself with a good SEO application that helps you figure out the topics that are most in trend for your niche and thus write about what matters most to your audience.
If you have a swift pace of work, you may not publish so many blogs, but posting a good blog every two weeks or once a month can work for you to keep your patients informed.
If you want to learn more about SEO, check out our blogs or contact us at Codedesign to help you with this task!
Source: YouTube.
Ask your Patients for Reviews
All types of businesses desire reviews; if we talk about dentists, the thing becomes even more critical. 
Let's go back to the tip of Google My Business, where a user gets a dental clinic in his search. The client won't choose you just because you have a catchy name or because the photo of your office looks impeccable - although it is imperative - the first thing your client will do is to look for what are the reviews you have. You'll probably be indifferent and pass by if you don't have reviews. Now, if he sees several positive comments and good ratings from your users, this client will not hesitate to contact you as soon as possible.
The thing is, how do we get these reviews without being so forced or desperate? 
The idea is to generate a good relationship during the consultation and, at the end of it, let them know that you will send them a link so they can leave their review or any comment they wish to make. If you can take videos of them talking about their experience or mentioning your clinic in their stories, it is also valuable content for the growth of your clinic.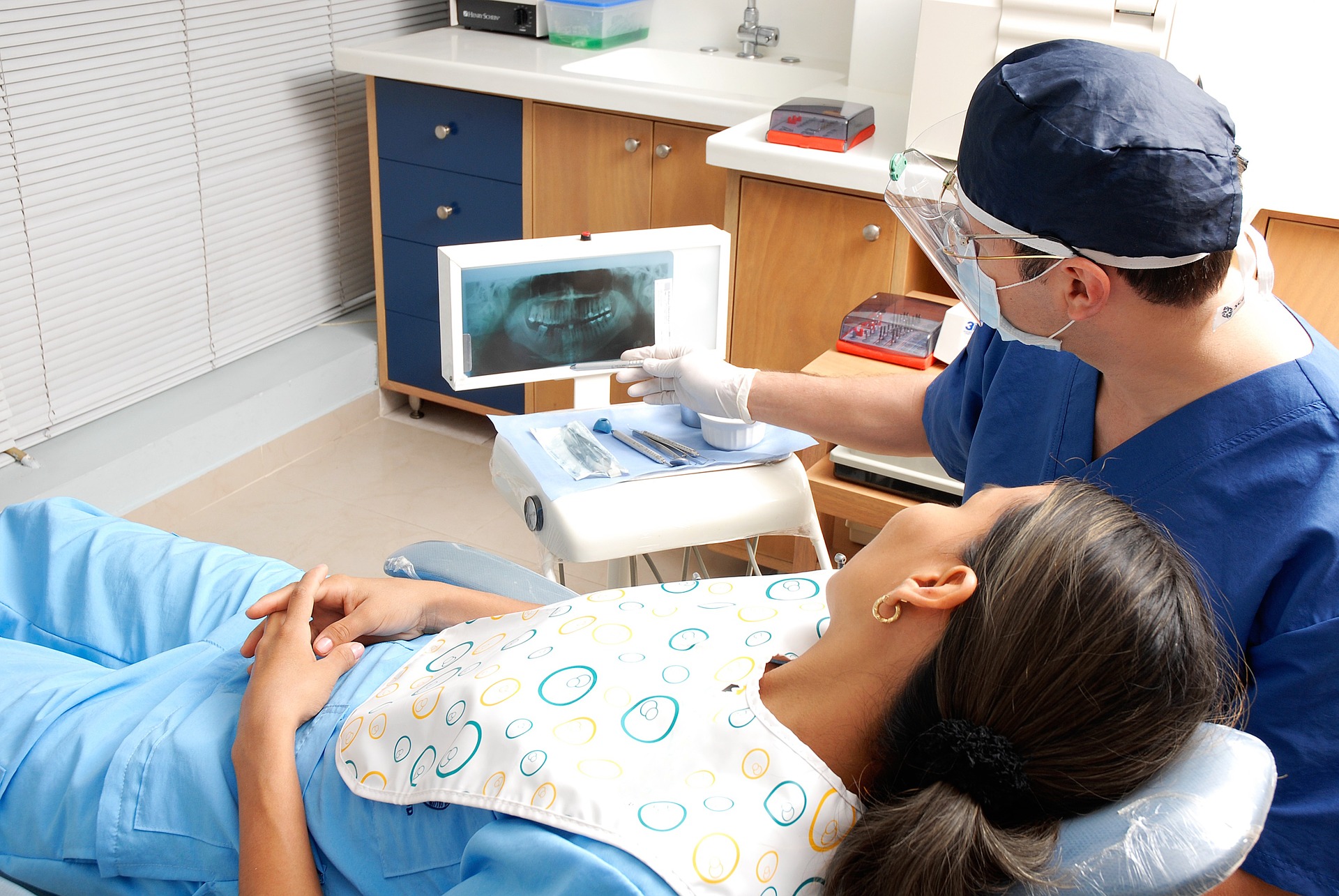 Digital Marketing for Dentists.
Send Appointment Reminders via Email and SMS.
Unless it's an emergency, chances are your patients are busy with a lot of homework or activities. Therefore, your appointment with the dentist can be overlooked.
This should not happen if you, as a clinic, are in charge of sending reminders to your appointment days before it and even on the same day, but for that, you'll use two different channels.
Before their appointment, you will use their emails to remind them of their dental session two to three days before their appointment, and this will keep them attentive to the date.
Then, on the same day, you will send this reminder by SMS since these devices check them even more than their mail, and you will be able to communicate more effectively with them.
With the help of technology, you will not have to do this manually, but you can use Management Software that manages all your messages when you schedule them.
Final thoughts.
As a dentist, you know how important your work is for the well-being of all your patients, which is why you must keep your dental clinic active in the digital world since it's the platform on which most of your clients are hanging around. While we previously highlighted millennials and Gen Z, older audiences like Gen X or Baby Boomers are still active online, so you should also target them.
Once you have your website in order, your social networks active, and you have a good interaction with your audience, these digital marketing ideas will boost your business to another level, reaching more customers and building strong relationships with them.
If you want more advice regarding marketing as a dentist, contact us at Codedesign, where our team of experts will help you achieve your goals as a professional dentist.
Until a new article, see you!
About CodeDesign
Codedesign is a digital marketing agency specializing in e-commerce and B2B online marketing. Our digital team utilizes the latest digital marketing tools and strategies to help clients reach their business goals. We offer comprehensive services such as website design, search engine optimization (SEO), content marketing, performance marketing, social media marketing, CRM and marketing automation, email marketing, and more. Our experts create and implement customized digital marketing campaigns to increase website traffic, generate leads, and drive sales. Our expertise in e-commerce and B2B marketing allows us to understand the nuances of the digital marketplace and create effective marketing solutions tailored to their client's needs.
CodeDesign is leading:
- Digital Agency
- Digital Marketing Agency
- Amazon Marketing Agency


Feel free to contact us to see the unprecedented growth of your business.
---