Tips for marketing Herbal Products Successfully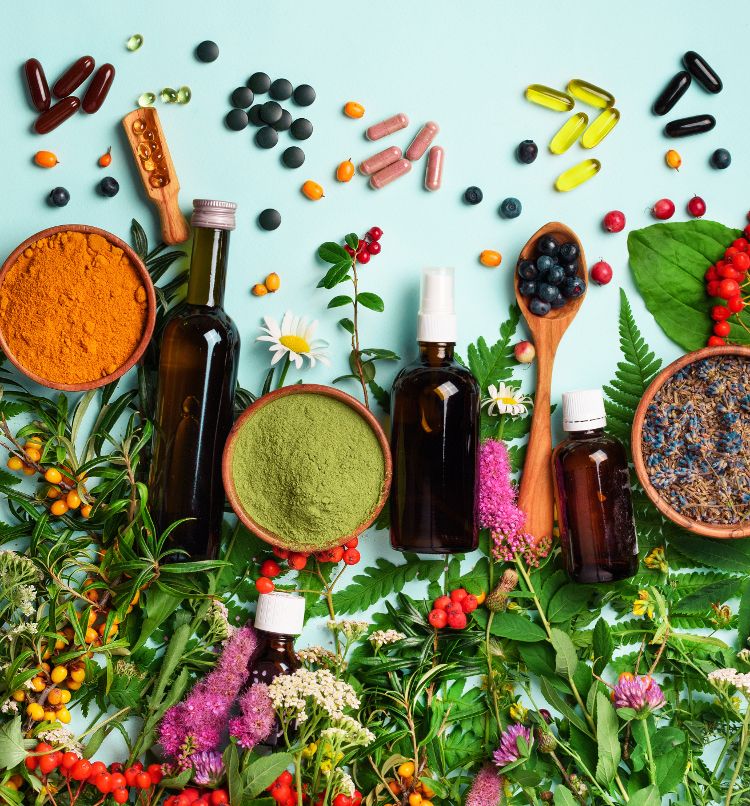 Marketing herbal products
It is almost impossible to remain disconnected from the digital world in today's world. And because of this, businesses that operate via a particular premise are forced to adapt to the digital platform. Apart from general business operating principles, marketing plays a significant role in selling your goods or services. Marketing helps establish your brand identity and convey important information about your company. In addition, it can help you expand your customer base by reaching out to as many people as possible without having to leave home. If you are a herbalist looking to take your business one step further and enter the world of online marketing and sales, then read on for some helpful tips on how you can market herbal products successfully.
CodeDesign is a leading digital marketing agency ranked #1 in Lisbon, Portugal. You could work with us to accelerate your business growth.
1. Research Your Competition And Understand Their Brand Message
The first step is to do your research and identify your competition. Who are the major players in your market? What are their products and prices? How do they market their products?
Once you have this information, you can develop a marketing strategy that sets you apart from the competition. You may want to consider targeting a specific niche market or creating a unique product that's not easily replicated.
Whatever you do, ensure your marketing strategy is tailored to your unique product and target audience.
2. Find the right audience who actually believes in herbal
Once you've conducted your thorough market research and you have confirmed that your product is up to par, it is now time to find the right audience to whom you can showcase your product. This can be done by using websites like Facebook and Instagram, which allow you to reach out to a wide range of customers. Through these platforms, you can offer samples of your product or even provide discounts to first-time customers in exchange for reviews. As a rule of thumb, you should focus your marketing efforts on the
following segments: 
• Age: The older generation is more likely to purchase herbal products, so focus on this group. 
• Gender: Women are likely to be interested in herbal products, so focus on their needs and wants.
• Ethnicity: Some populations are willing to try herbal products over traditional medicine, so focus on these areas.
3. Create a USP(Unique Selling Point) to stand out from the crowd
It would help if you thought about what makes them different from all the other products out there. What's your unique selling point (USP)?
Maybe you have a unique blend of herbs that isn't available anywhere else. Or perhaps you've developed a guide to help consumers use your products safely and effectively. Whatever it is, make sure you focus on your USP and use it to make your brand or product stand out from the competition.And don't forget to look for the USP Verified Mark. This mark is your assurance that the supplements you're selling are of the highest quality and meet the rigorous standards of the United States Pharmacopeia (USP).
4. Use digital platforms to your advantage.
Once you've found the right audience, it is time
to launch your product through a digital marketing strategy. While you may be tempted to launch your product through a TV commercial or radio advertisement, digital marketing may be a better option. Here's why:
- A TV commercial, for example, only reaches the people watching that particular channel at the time of the airing. Still, you can use digital marketing to reach a wider audience, no matter where they are. 
- Digital marketing strategies are relatively cheaper compared to other media strategies.
- With digital marketing, you can easily measure the success or failure of your campaign. This is because digital marketing platforms give you access to data and insights, and you can use these
data to improve your campaign. 
- With digital marketing, you can easily track customer engagement and respond accordingly.
5. Use social media to advertise and market your herbal products
Social media is a powerful tool for marketing your herbal product. You can use platforms like Twitter and Facebook to connect with your target audience and share information about your products.
But it's not just about blasting your followers with information about your products. You need to create engaging content that will capture their attention and make them want to learn more. And don't forget to use hashtags to help people find your posts.
By creating a solid social media presence, you can reach more people and generate interest in your products.
6. Implement Your Marketing Plan To Realise Which Are The Best Channels
When marketing your herbal products, the most important thing is to have a plan. Without a plan, you'll be all over the place, and your efforts will be wasted. That's why it's important to have a solid marketing strategy that you can stick to. This strategy should be based on who your target audience is and what you want to achieve. It should also be tailored to your products and their unique selling points.
Once you have your strategy in place, it's time to implement it. This will involve things like setting up a website, creating social media profiles, and designing marketing materials. It's also essential to think about how you're going to reach your target audience and what kind of message you want to send them.
If you take the time to plan and execute your marketing strategy correctly, you'll be well on your way to success.
7. Start a newsletter to constantly stay in top of your audience's mind
A definitive guide can help you generate leads and build your reputation. Once you've started a relationship, please keep it with regular email correspondence. Email newsletters allow you to share news and updates with loyal customers while also offering special deals.
Email marketing was one of the first digital advertising methods, and it remains one of the most effective. It's less expensive, faster, and easier to track than direct mail, and because it's only sent to people who have voluntarily signed up for it, you can be confident that you're reaching people who want to hear from you.
If your email programme is structured correctly, recipients can also choose how frequently they hear from you. Some users prefer to receive emails with daily deals, whereas others only want a monthly update. In any case, giving your customers exactly what they want is a good idea.
8. Measure Your Success By Tracking Your KPIs
So, how can you ensure your marketing efforts are successful? Well, it's essential to measure your success. What metric are you using to determine whether or not your marketing strategies are working?
Digital marketing is the most effective way to reach potential customers for herbal products. You can use social media platforms, such as Facebook and Twitter, to connect with potential customers. You can also create a website or blog to provide product information.
It is also important to use direct messaging as a marketing strategy for herbal products. This will help you build a relationship with customers and ensure repeat business. Immediate messaging can also be used to provide special offers and discounts to customers.
Finally, the journal "Medicinal Herbs for Commerce" provides information on the science of herbs, market outlooks, adulteration issues, and more. This journal can be a valuable resource for herbal product manufacturers and marketers.
9. Welcome customer feedback(That's the key to retention and loyalty)
One of the most important aspects of your marketing campaign is customer feedback. Without it, you may not know what your customers think about your product or how your company operates. - You want to learn: how your customers feel about your product, how it compares to other brands, and how you can improve your operation. - By soliciting feedback from your customers, you will be able to do just that. You can do this by asking your customers to fill out a survey when they purchase your product or by inviting them to participate in an online discussion 
hosted on your website.
Conclusion
As you can see, marketing herbal products successfully are no easy task. It takes a lot of time and effort to build a successful brand. But don't worry! If you follow these tips, you will be on your way to success. Remember, you don't need to be a big brand to be successful in the herbal product marketing market. You need to be original, provide helpful content, and create a marketing plan that works for you and your business. With these tips, you can start your journey to becoming a successful herbalist.
FREQUENTLY ASKED QUESTIONS:
1. How do I market my herbal products? 
There are a number of ways to market herbal products. You can set up a website and use search engine optimization to attract customers. You can also use social media to connect with potential customers and create a following. You can also distribute fliers and brochures in local health food stores and markets. You can also offer free samples of your products to potential customers.
2. How can I promote my health business? 
There are many ways to promote your health business. You can use social media, online advertising, print advertising, and word-of-mouth. You can also hold events and workshops to promote your business.
3. How do I start a herbal selling business? 
There is no one-size-fits-all answer to this question, as the best way to start a herbal selling business will vary depending on the products you are selling, your target market, and your business goals. However, some tips on how to start a herbal selling business include: 
Research your target market.
Before you can start selling your herbal products, you need to know who your target market is and what needs they have that your products can address. This research can be conducted through online surveys, focus groups, and market analysis. 
Develop a business plan.
Once you have a better understanding of your target market, you need to develop a business plan that outlines your goals, strategies, and financial projections. Your business plan will be a valuable roadmap as you launch and grow your business. 
Create a marketing plan.
Your marketing plan should detail how you will reach your target market and promote your herbal products. Your marketing strategies may include online advertising, social media marketing, and content marketing. 
Choose a business structure. 
When starting a business, you will need to choose a business structure, such as a sole proprietorship, partnership, or corporation. Each business structure
4. Is herbal products business profitable? 
Yes, herbal products business is profitable. However, the profitability will depend on many factors such as the product mix, pricing, competition, etc.
5. Can I sell herbal products online? 
Yes, you can sell herbal products online. You will need to create a website or online store and list your products. You may also need to obtain a license to sell herbal products online, depending on your location.
CodeDesign is a leading:
- Amazon marketing agency, and
Feel free to contact us to see the unprecedented growth of your business.
---