Movie Marketing:  How to apply it to your digital business?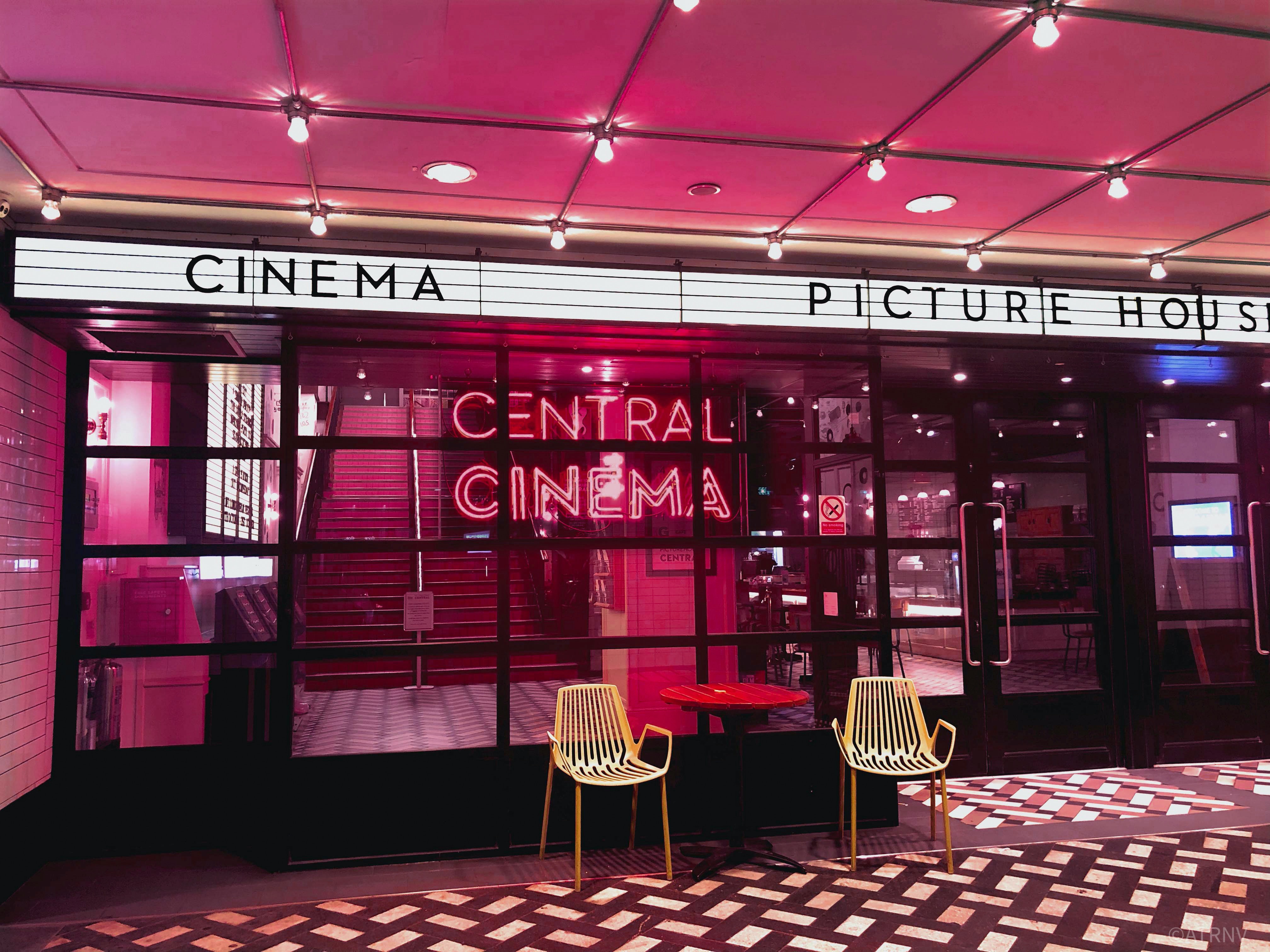 The Movie Industry.
The film industry is something we can all love.
Since the Greek theatre, human beings have always sought a space to tell their myths and stories. We, as humanity, have seen ourselves reflected in endless characters that stimulate our imagination and make us experience a thousand emotions.
With technological advances, our imagination is now almost in the background, as Hollywood and the entertainment industry have been able to replicate the most epic battles and scenes on the big screen.
There is no doubt how big the film industry is; by 2022, its value is expected to reach $273.35 billion, and to this, we can add the profits generated by live streaming in the United States, which reaches $158 million.
The markets leading the box office are China, the North American market with the U.S.A, Canada and Mexico, and Japan, according to Statista.
Since this industry is so massive and has remained relevant for almost a century, we wonder what aspects of it we could apply to digital marketing. Well, let's investigate further in this article.
Action!
CodeDesign is a leading digital marketing agency ranked #1 in Lisbon, Portugal. You could work with us to accelerate your business growth.
Teaser Marketing Campaigns.
We are sure we have all experienced the emotions of a new movie coming to theatres, even from the posters that announce the film to the first teaser trailer and, finally, the last trailer. It's all an entire emotional journey waiting for the premier of that film. Whatever happens, after it depends on the film's quality, but this type of expectation marketing, or teaser marketing, is a powerful tool for any new launch you may have. 
So, what's a teaser marketing campaign?
It's a strategy that is designed to share just enough information about an event or product to entice the audience's attention.
Playing with customers' excitement in this type of campaign is a great way to make them think about your company constantly and be emotional about what it's all going to be about.
Let's see an example.
Source: YouTube.
What better way to explain a teaser campaign than with Dwayne "The Rock" Johnson, an actor who earns a modest amount of 20 million per movie? In this advertisement for Under Armour, they chose the athletic actor for his "failed" past with American football. After giving a brief history of what happened, he announces what will be the launch of some American football shoes.
As you can see, any fan of sports, movies, or American football will be hooked on this campaign, waiting for days to see what "the rock is cooking."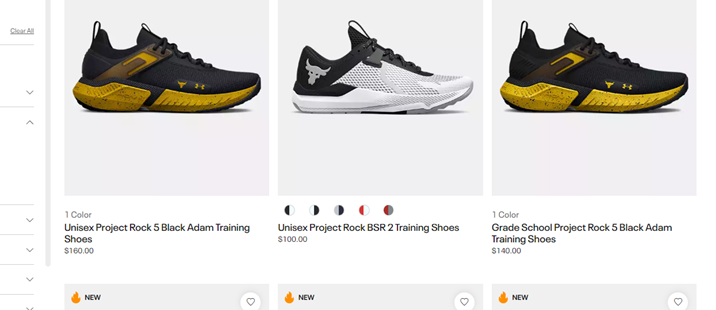 Under Armour/Project Rock Collection.
The Plot: The Art of Storytelling
Although marketing is one of the engines behind cinema at a commercial level, the film industry isn't only based on it. People are also interested in a movie because of its plot.
Hundreds of movies have been sold as the great new blockbuster at the box office, but when we see the movie, we don't engage emotionally with anything, and the film loses much money.
A great example of a great return on investment could be the movie "Joker," with Joaquin Phoenix. The film cost $62.5 million and ended up earning up to $956 million, one of the most rentable superhero movies.
The film industry teaches us that sometimes it doesn't matter how much we invest in an ad but how consumers engage with what we say. The audience begs for something they can attach emotionally, not the best product with the latest technology or a deluxe service, and they want to see how you can impact their lives more profoundly.
Walter Fisher's communication theory, 'narrative paradigm,' explains that you need good storytelling or reporting of events to generate meaningful communication. In essence, he claims that most humans prefer to communicate by storytelling than by creating logical and structured arguments.
Good and meaningful storytelling will make you engage with your customers at an emotional level, and that kind of connection is more potent than you could imagine.
To end this section, some wise words from moviemaker Steven Spielberg.
"It's just the magic of storytelling, and it unites the world."
Source: YouTube.
The quicker, the better.
This may be a strategy we digital marketers have more experience with; in social media, capturing the user's attention becomes increasingly challenging. Therefore, the more concise our message is, the better it will arrive.
When the internet began to offer more entertainment stimuli with just a click away, the fact of having to wait a whole day to see your favourite show or anything on TV became obsolete. For example, to listen to your favourite song, you had to wait to catch it on channels like MTV, and with YouTube, everything became more immediate. In the same way, with the arrival of streaming, annoying commercials were forgotten - although they evolved and came to YouTube as ads. This is how in the feeds of each social network, users are bombarded by all kinds of disparate information, in which in one post, you can see a meme, the second a piece of tragic news, and two posts below an ad from solar companies.
With the short concentration of the audience, the trailers have had to become more straightforward and impressive, bringing short teasers that manage to draw the viewer's attention within all that information.
In the same way, as marketers, we have seen how the short formats of platforms such as TikTok or the reels themselves are the most effective in capturing the audience's attention, so we must say what is essential in the least amount of time.
The Netflix Effect.
In the article "Oscars 2022: what we can learn from movie marketing?" Rhiannon Davies, creative director at Jellyfish, comments that conversation drives viewing and viewing drives conversation, a simple formula that all movie marketers know. If we look at it, we can say that this same formula can be applied in digital marketing; if you generate a conversation around any post or ad you publish, it will cause the same effect. This effect is what typically happens with viral marketing.
But as we mentioned before, with the teaser marketing strategy, the conversation should start before the product is launched; that is, consumers are acting like fans making theories or any conversation around what you are about to bring.
Then, there is another side of The Netflix Effect that you can incorporate into your campaigns, which goes hand in hand with influencers.
In an article from Forbes, they describe this effect as "when a new series catapults an unknown actor to fame - overnight." We can see this effect on series like Stranger Things, where all actors blew up in popularity and started getting more contracts for other films outside the streaming platform, but how can you apply it?
You see, several companies study these influencers with the ability to become famous, and seeing this potential, they want to be the first brands that promote this internet talent to grow their fame. When these influencers reach stardom, they will be directly associated with your brand, and as their followers increase on their social media, the same will happen to your business.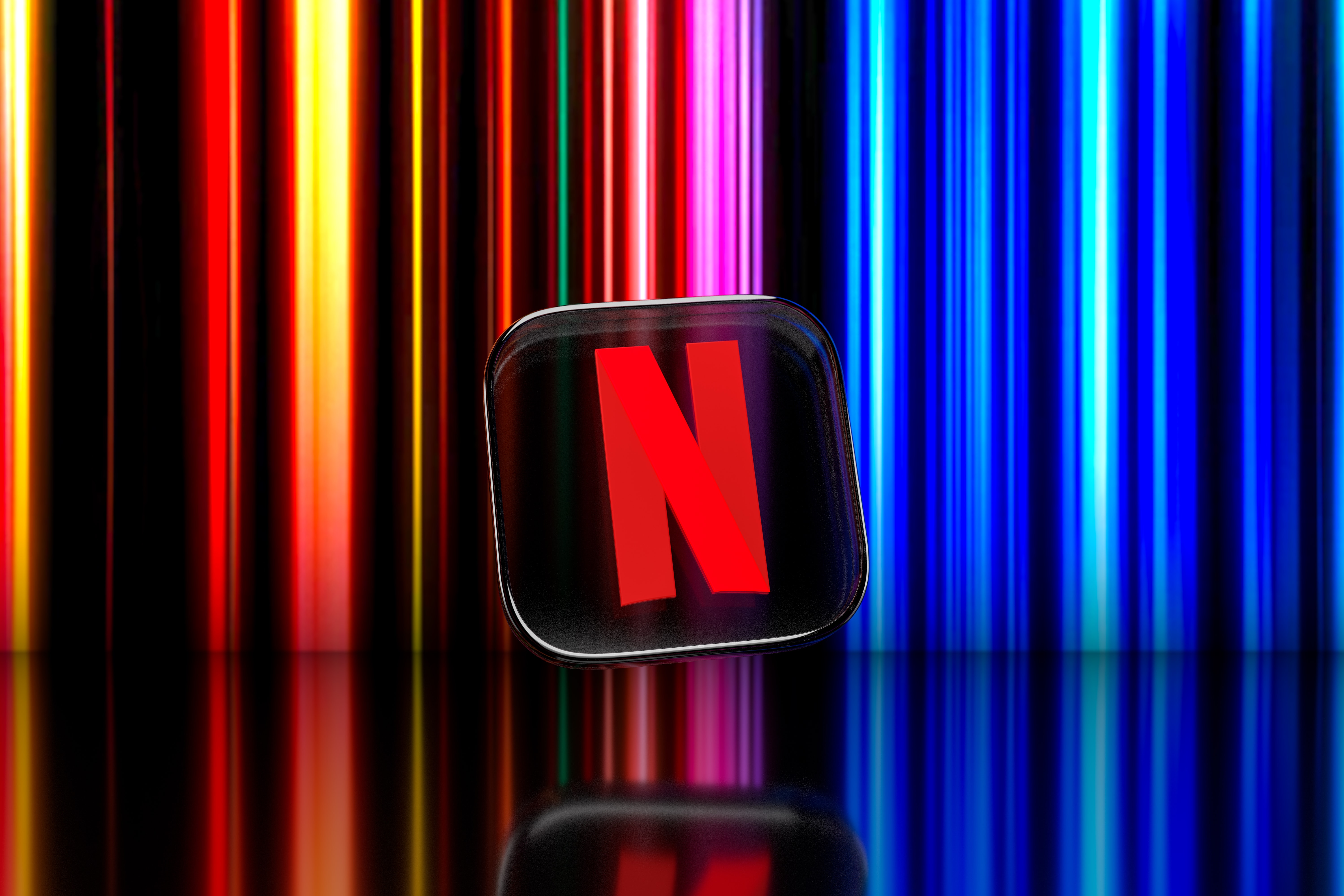 Movie Marketing.
Update or Remake existing content for Newer Generations.
We live in an era of remakes or sequels, which not only applies to cinema. The same thing is happening in video games. And whether you think that Hollywood needs new ideas and that remake after remake of classics bores you, the reality is that they are pretty profitable, and people will see them.
A clear example of this was the remake of the Disney classic "The Lion King" in its live-action version, which achieved a worldwide collection of $1,647,733,638, being the most successful to date.
The reality is that nostalgia sells because current generations yearn for those times when they were young and did not have so many worries. Therefore they treasure the classics of their childhood, and in one way or another, they want to transmit that emotion to their little ones. In this way, the production companies take advantage of the childhood of the parents and their children that they will bring to the theatres, having a new blockbuster without so much effort to create an innovative story.
In the meantime, we have other remakes that can use wanting to take things to a new level. For this, we can take a character like King Kong, who has had countless re-adaptations. Readapting the stories of this giant monkey seeks to play with the technological advances of cinema, seeking to create a more immersive experience for viewers after each remake.
In this way, Kong: Skull Island of 2017 seeks to surpass its predecessor King Kong of 2005, not to mention how much progress has been made compared to the first one in 1933.
Back on topic, if your company has been in the market long enough, you can always grab onto the nostalgia it evokes and re-launch your campaign with a fresh twist so that new generations know.

Final thoughts.
The more we learn from different business industries, the better we can apply different strategies that allow us to stand out in the 2.0 world. The cinema is a great titan of the economy that has given its great producers immeasurable economic power. If not, let's see how great powers, such as the United States, India and South Korea, have built an excellent economy through these pop culture products. At Codedesign, we are passionate about knowing how marketing works from all possible niches since that helps us apply the best strategies for all our clients. Contact us for more information if you want to become one of our allies.
About CodeDesign
Codedesign is a digital marketing agency specializing in e-commerce and B2B online marketing. Our digital team utilizes the latest digital marketing tools and strategies to help clients reach their business goals. We offer comprehensive services such as website design, search engine optimization (SEO), content marketing, performance marketing, social media marketing, CRM and marketing automation, email marketing, and more. Our experts create and implement customized digital marketing campaigns to increase website traffic, generate leads, and drive sales. Our expertise in e-commerce and B2B marketing allows us to understand the nuances of the digital marketplace and create effective marketing solutions tailored to their client's needs.
CodeDesign is leading:
- Digital Agency
- Digital Marketing Agency
- Amazon Marketing Agency


Feel free to contact us to see the unprecedented growth of your business.
---