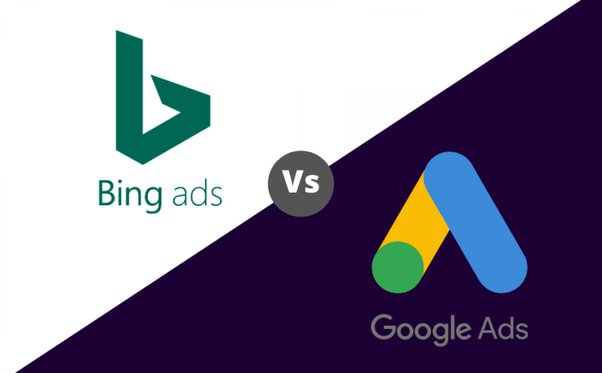 Google Ads Vs Bing Ads
Google Ads and Microsoft Ads are amazing tools for advertisers to connect and communicate with their target audience. Most businesses and marketers prefer to advertise on both of them to maximize results. However, here is a quick comparison between the two for you to understand the similarities and differences between the two.
CodeDesign is a leading digital marketing agency ranked #1 in Lisbon, Portugal. You could work with us to accelerate your business growth.
What Are Microsoft Bing Ads?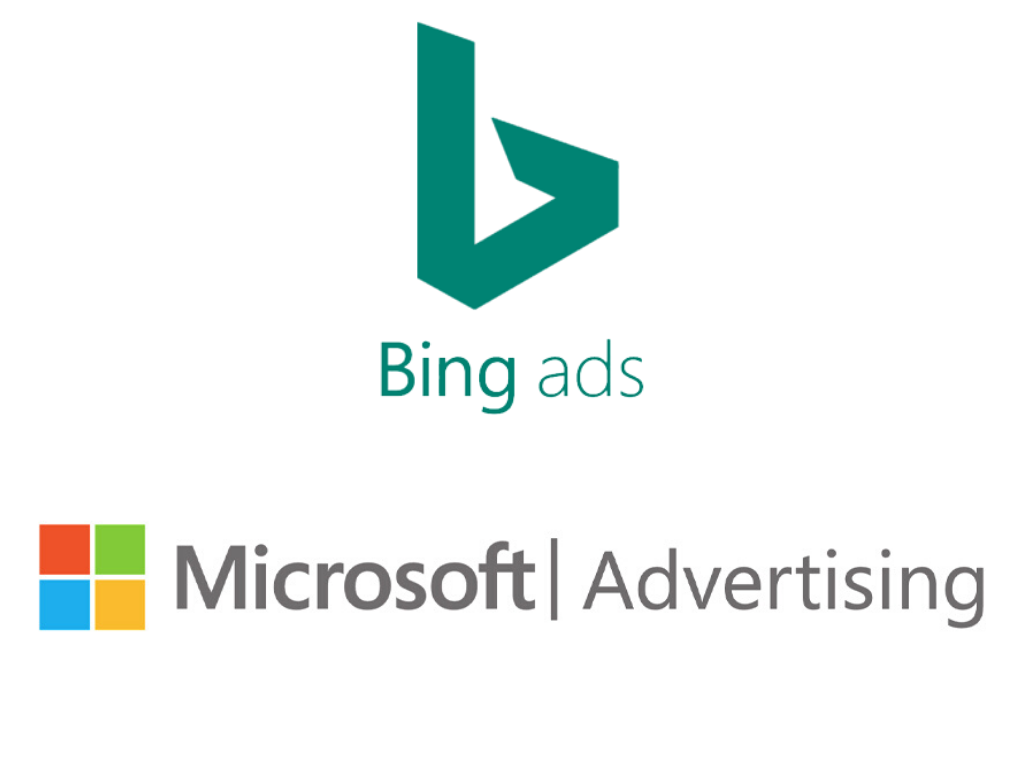 Microsoft Bing Ads
Bing Ads are the advertising platform offered by Microsoft. They allow you to place ads on the Bing search engine and its partner sites.
Bing Ads are a great way to reach more customers. You can target people based on their interests, demographics, and even their buying behavior. And because Bing is one of the most popular search engine after Google, your ads will be seen by a lot of people.
What Are Google Ads?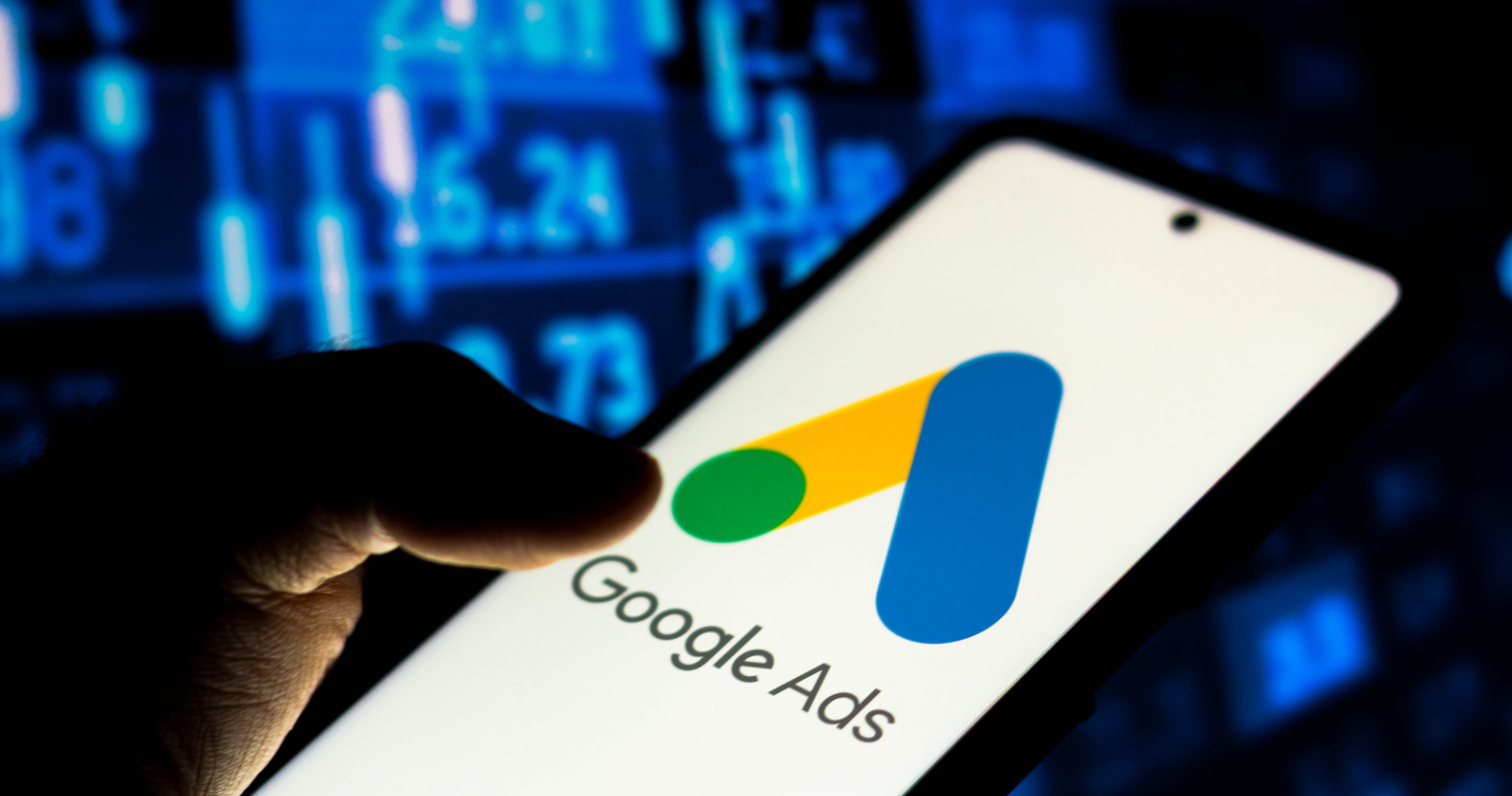 Google Ads
Google Ads are a form of online advertising that allows you to place ads on Google's search results pages and millions of other parnter websites across the web. When someone searches for a keyword related to your business, they may see one of your ads.
Google Ads can be a great way to reach new customers and drive traffic to your website. But it's important to understand the basics before you start spending money on ads. That's where this guide on Google Ads comes in.
Microsoft Bing User Demographics
Bing Ads is one of the most popular online advertising platforms. It's used by millions of businesses all over the world to reach their target audiences.
But what makes Bing Ads unique? Well, for starters, it has some powerful targeting features that allow you to reach your desired audience with laser precision. You can target by location, demographics, interests, and even by device.
So if you're looking to expand your business' online presence, Bing Ads is a great place to start.
Bing owns 3.08% of the global search market, while Google has 92.48%.
You might be shocked to learn the following facts about Bing users, though:
- Between 30 and 40 percent of Bing searches are about vehicles, travel, health, and finances (WordStream).
- Bing had 1.2 billion users in May 2022. (Similarweb).
- 69% of Americans check for well-known websites and businesses on Bing (Ahrefs).
- 71% of Bing users are older than 35 years (Market.Us)
- 38% of the Bing's US users earn above $100,000 annually (Market.Us)
- 43% of Bing users are married (Market.us).
- Women make up 50% of Bing users (Market.us).
- Users of Bing are 45 years old on average (WordStream).
Google Ads User Demographics
So you've decided to give Google Ads a try. That's great! But before you get started, it's important to understand a few things about the user demographics.
For starters, most Google Ads users are male. In fact, men account for about two-thirds of all users. And the majority of them are between the ages of 18 and 34.
Another thing to keep in mind is that users are most likely to click on ads when they're searching for something specific. So if you're looking to target a specific audience, Google Ads is a great way to do it.
- Google receives 9 billion queries every day. 
- The USA accounts for more than 27% of Google Desktop traffic. 
- In comparison to its rivals, Google Search has a market share of -86.19%. - 
- In India, Google Search Engine holds a 95.45% market share. 
- The typical person conducts 3–4 Google searches day. 
- After 18 months, Google automatically deletes web and app searches. 
- There are 2.65 billion users of Google Chrome. 
- Nine out of ten internet users worldwide like Google Search. 
- Voice searches make up 45.3% of all mobile Google searches. 
- More than 1 billion people use Google each month. 
- Google's consumers are younger and more tech-savvy than those of Bing. 
- Google's user base primarily consists of white-collar workers.  
- Each day, the typical user spends 12 minutes on Google. 
- 80% of businesses concentrate their PPC strategy on Google Ads. 
- The most popular website in the world is Google.com, which receives 40,000 search requests every second. 
- Google controls 73% of the market for paid search. 
- In the US, Google is responsible for 62% of all search queries.


How to Create a Campaign on Microsoft Bing Ads?
You're ready to start advertising on Microsoft Bing Ads! Excellent. Let's take a look at how you can create your very first campaign.
First, you'll need to sign in to your Microsoft Bing Ads account. If you don't have one yet, you can create one for free.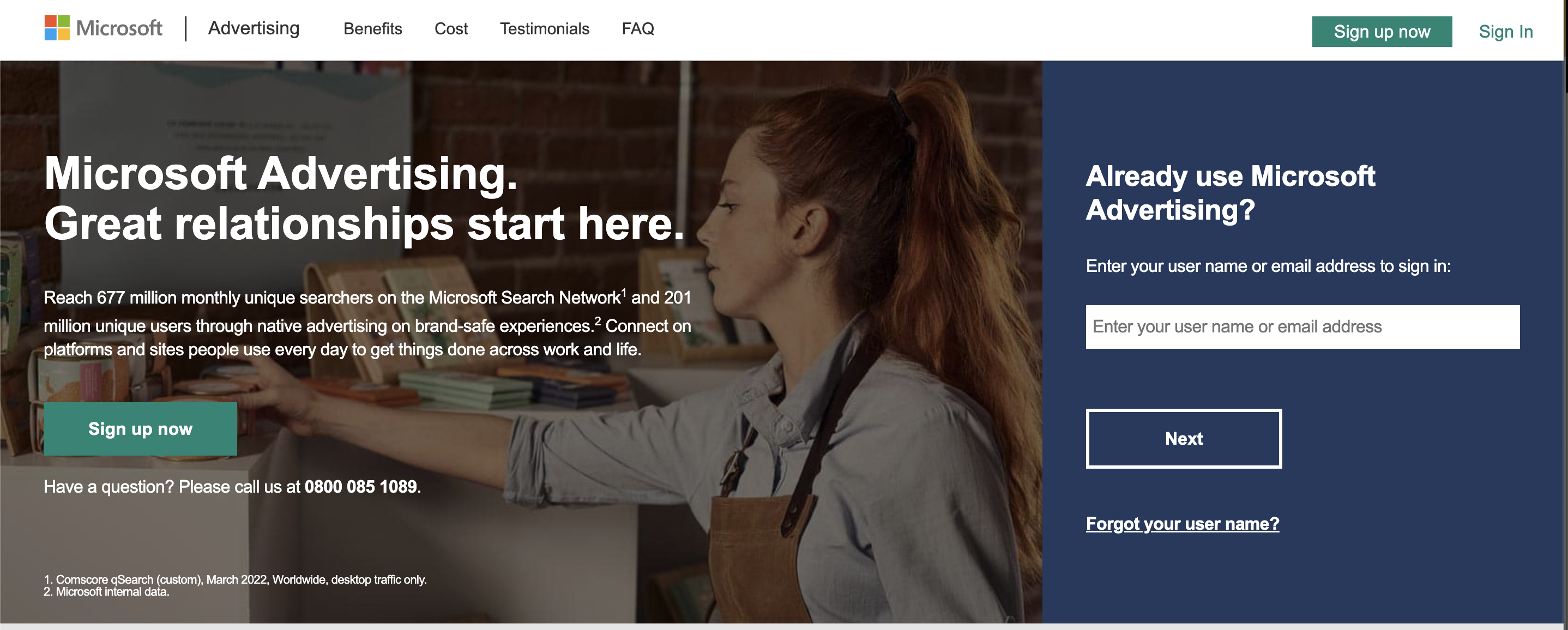 Once you've created the account, you will be given an option to create your campaign in expert mode. You could also import data from Google Ads account or Facebook Ads account.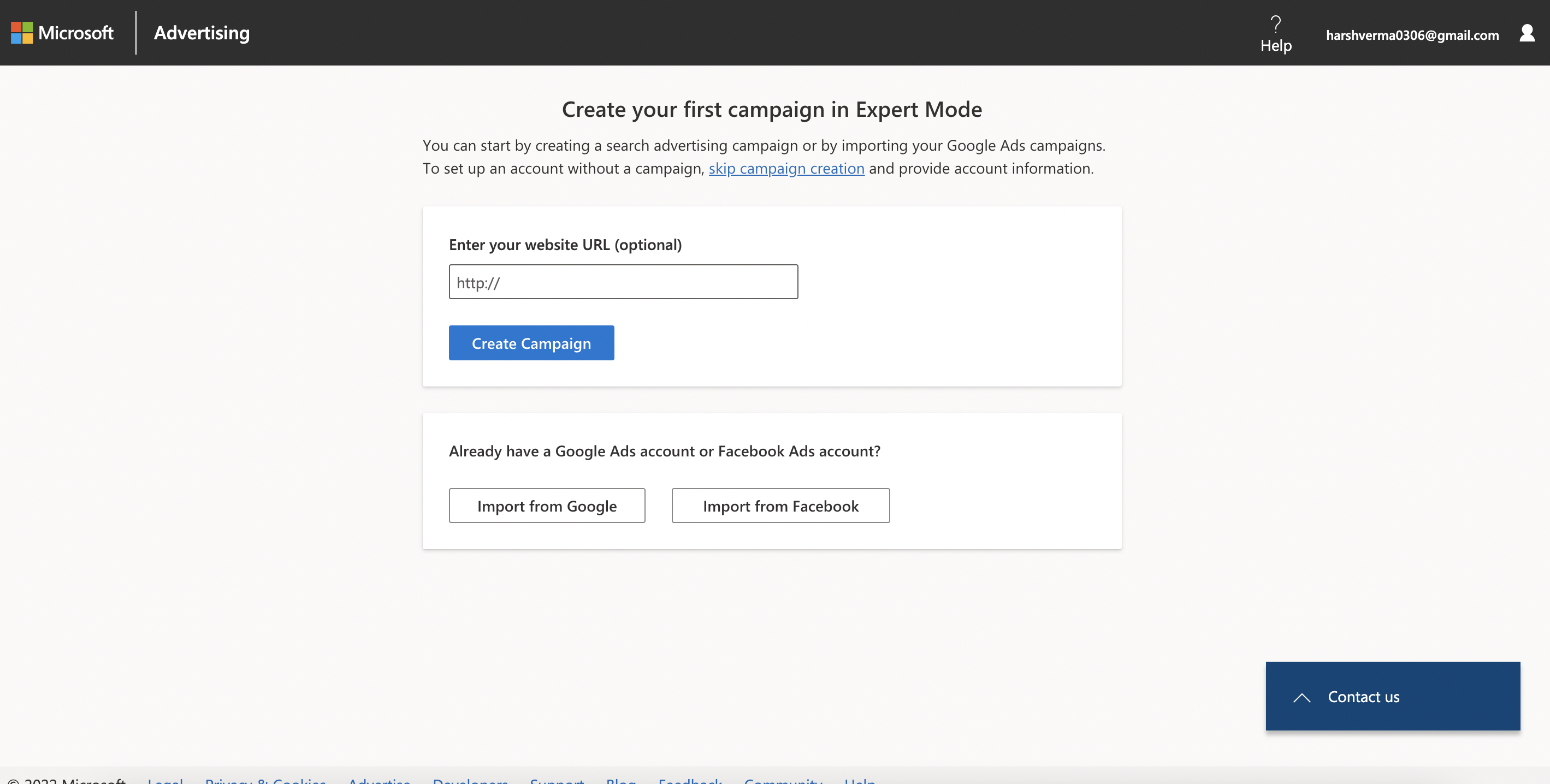 You'll then need to provide some basic information about your campaign, such as its name and budget. You need to give information like: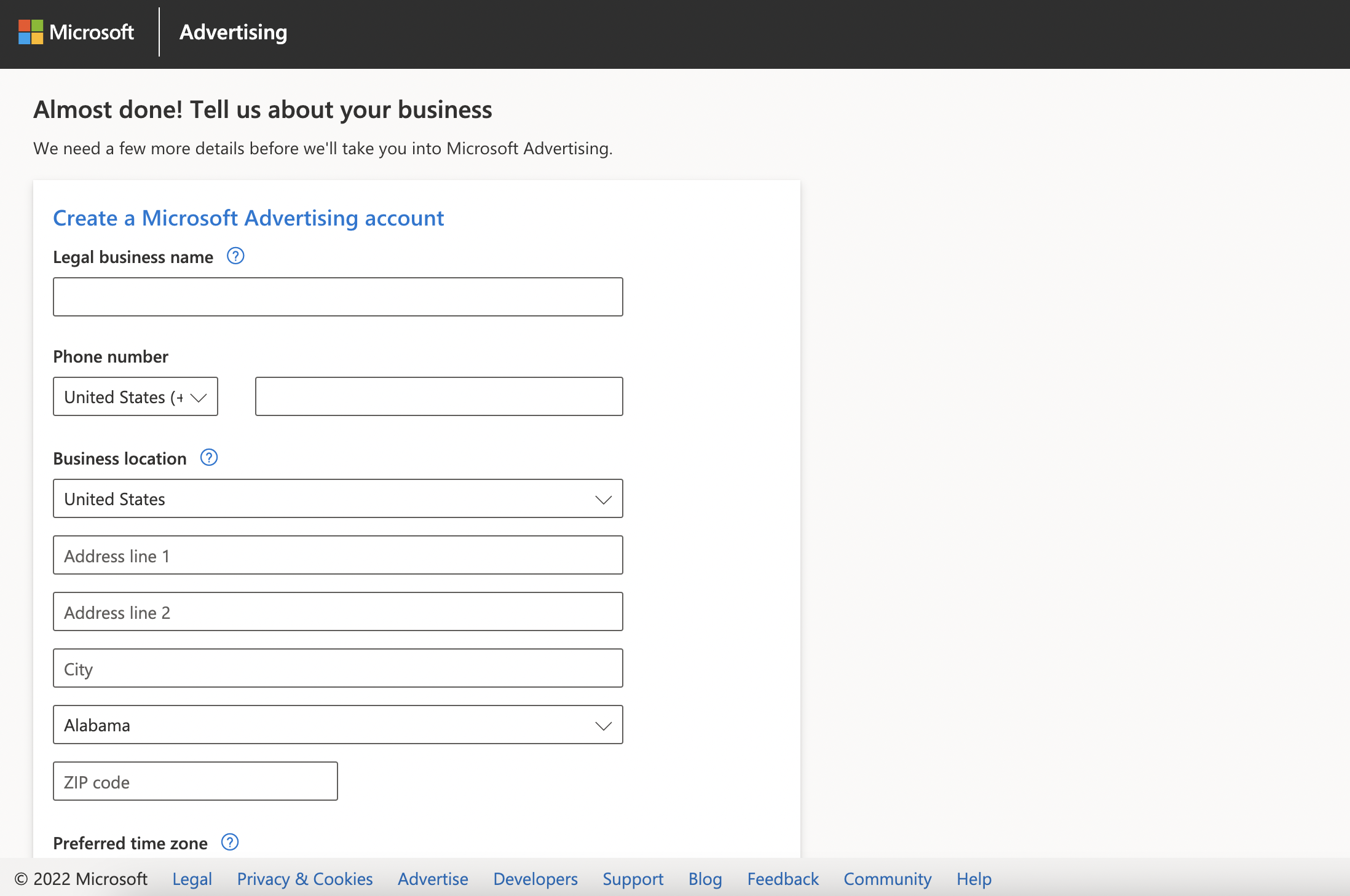 - Legal business name
- Phone number
- Business location
- Preferred time zone
- Primary use (To promote your business or To provide services to other businesses as an ad agency)
After this stage, you've an option to import data from your Google Ads Account. You need to select the Google Ads campaign you want to import into Bing Ads should be selected.Click Continue after that.
The "Choose Import Options" page will then be displayed to you, where you can select from the options listed below:
- What you have to import
- URLs of landing pages
- Templates for tracking
- Ad extensions
Once you've filled out all the information, click "Create Campaign" and you're good to go!
Now, the next step is to find and select the keywords that you would like to target. Now, the next and final step is to choose the goal for your campaign, including:
- Visits to my website
- Visits to my business location(s)
- Conversions in my website
- Phone calls to my business
- Dynamic search ads
- Sell products from your catalog
How Do I Set Up a Google Ads Campaign?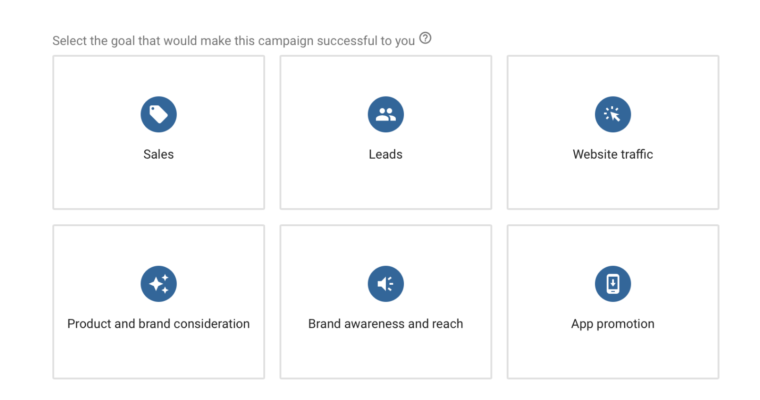 Google Ads Campaign

Now that you understand the basics of Google Ads, it's time to set up a campaign. Here's how:
First, you'll need to create an account. Then, you'll need to create a campaign and choose your settings. Next, you'll need to add your budget and create your ads. Finally, you'll need to track your results and make adjustments.
- Log in to your account for Google Ads. 
- Click Campaigns from the menu on the left. 
- Select "New campaign" after clicking the plus sign. 
- Decide on your campaign's advertising goal. 
- Select your conversion objectives, then scroll down and press Continue. 
- Select the type of your campaign, then click Continue.
Types of Microsoft Search Ads
There are a few different types of Microsoft search ads.:
1. Expanded Text Ads

Microsoft expanded text ads
The ad title (which can include up to three segments), the display URL, and the ad text are the three main visual components of expanded text ads.
2. Dynamic search ads


Dynamic search advertising has exactly the same appearance as Expanded Text Ads, but they are dynamically generated to answer appropriate search queries based on the content of your website.
When used, they will:
- Automatically create relevant and targeted ads: Every time a user enters a search term based on your entire website, or just certain pages or categories, new, dynamic advertising are generated.
- Streamline your workday: No need to update and modify ad titles, monitor bids, or maintain keyword lists.
- Recognize lost opportunities: Adapt automatically to new inquiries to increase conversions.
3. Application Install Ads 
Install advertisements are similar to text ads but have buttons with direct connections to your apps, directing customers to the appropriate store to download the app. For advertisers looking to manage and promote app downloads rather than website traffic, this is the perfect answer.
4. Microsoft Audience Ads
A native advertising solution tailored for search advertisers is Microsoft Audience Ads. With the use of this functionality, advertisers can obtain more high-quality visitors from locations other than search.
Microsoft Audience Ads,  included inside articles, are interesting for consumers, fit in seamlessly with the content of the page, and provide aesthetically appealing ads for advertisers.
5. Product advertisements 
Product ads come with unique photos taken from your own product catalogues (made in Microsoft Merchant Center), as well as precise promotional text, pricing information, and seller information.
6. Multimedia Ads
Large-scale visuals in multimedia ads draw the attention of potential customers to your brand and items, boosting website traffic and revenue. Multimedia Ads won't take the place of your adverts;  they'll appear in separate mainline and sidebar ad slots.
7. Vertical advertisements
Dynamic data feeds are used to build vertical advertising with premium placements. Microsoft AI automatically creates these tailored advertising without the need for keywords, resulting in higher volume, higher click-through rates (CTR), and reduced cost-per-click (CPC) rates.


Types of Google Ads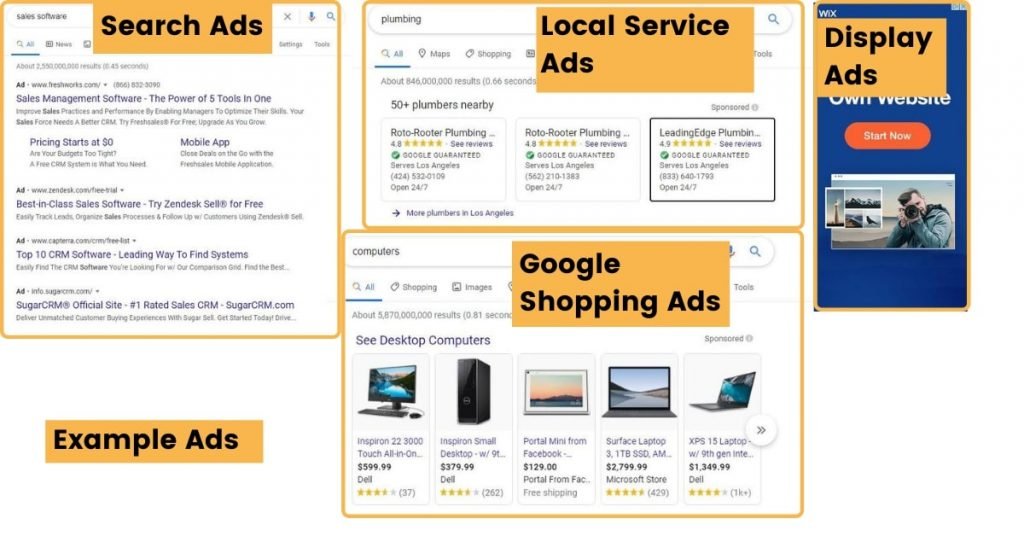 Google Ads Types
When you're creating your Google Ads campaign, you'll need to choose between three types of ads:
1. Search campaigns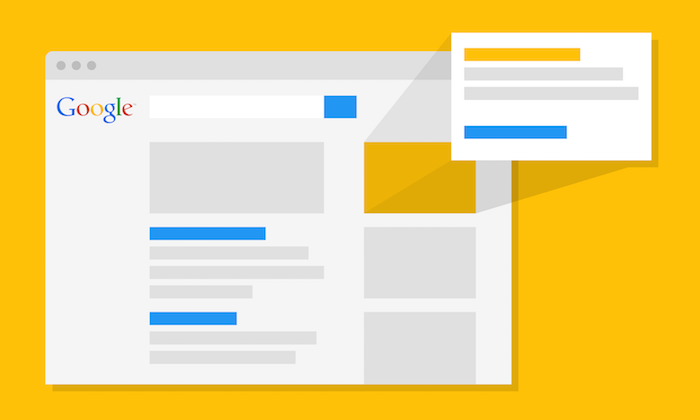 search campaigns Google
Search campaigns are text advertising on search results pages that help you connect with consumers as they look for the goods and services you provide on Google. 
You may target your ads to individuals who are specifically looking for keywords related to your goods and services, which is ideal for increasing sales, leads, or traffic to your website.
2 Display Campaigns
Your marketing goals can be met by using display advertising to connect with a targeted audience as they browse millions of websites, apps, and Google-owned assets like YouTube. Display advertising are a fantastic method to reach a wider audience and remain top-of-mind with them outside of Google Search.
3. Video campaigns 
You can display video adverts through video campaigns on platforms like YouTube and others. 
You may increase brand awareness generally by running certain types of video campaigns. Others are made to increase conversions or encourage visitors to make purchases on your website.
4. Shopping campaigns 
If you're a retailer wanting to sell your product inventory, shopping campaigns are suitable. The Google Shopping tab and search results both display shopping adverts. 
Advertisements for local inventories are another tool store owners can employ to market goods they have in stock.
5. App marketing
App campaigns aid in both user acquisition and app revenue growth. 
This campaign type uses data from your app to automatically optimise advertisements across over 3 million websites and apps, including Search, Play, YouTube, and Discover.
6. Local campaigns 
You can use local advertising to draw customers to your actual businesses and venues. 
Your advertisements will be automatically optimised to show up on Google Maps, Search, Display, and YouTube.
How to Measure the Success of Your Microsoft Bing Ads Campaign?
Measuring the success of your Microsoft Bing Ads campaign can be tricky. After all, what does success even mean? Is it getting more clicks? Higher conversion rates? More sales?
The answer is, it depends on your goals. But no matter what those goals are, you need to be able to track them in order to know if you're achieving them or not. That's where Microsoft Bing Ads tracking comes in.
With tracking, you can see how many impressions your ads are getting, how much traffic they're generating, what the click-through rate is, and more. This information will help you decide if your campaign is successful or not, and make necessary adjustments along the way.
How to Measure the Success of Your Google Ads Campaign?
When you're setting up a Google Ads campaign, one of the most important things to do is to measure its success. How will you know if your campaign is working or not?
There are a few key metrics you can look at to get an idea of how well your campaign is doing. One of them is click-through rate (CTR), which is the number of times people click on your ad divided by the number of times it's been shown.
Another one is conversion rate, which is the number of people who take the desired action (usually making a purchase) divided by the total number of visitors to your site. You'll also want to pay attention to cost per acquisition (CPA), which is how much you're spending on ads divided by the number of conversions you've achieved.
If you're not seeing good results, it might be time to tweak your campaign. Try changing your keywords or target audience, or adjust your budget and bids. The key is to always be testing and tweaking until you find what works best for you.
Tips for Creating a Successful Google and Microsoft Bing Ads Campaign
Bing Ads is a platform that allows businesses to create and manage ad campaigns that appear on Bing and Yahoo! searches while Google ads would help you advertise on Google and their partner platforms. They are a great way to get your business in front of more people, and it can be a valuable tool for reaching new customers.
But setting up a successful campaign takes a bit of work. Here are some tips for getting started:
1. Know your goals: What do you want to achieve with your campaign? Do you want to drive more traffic to your website, or get more leads? Define your goals upfront so you can tailor your campaign accordingly.
2. Choose the right keywords: This is essential for targeting the right audience and getting your ads seen by the right people. Research the keywords that are most relevant to your business and use them in your campaign.
3. Set a budget: Don't go overboard with your budget in the beginning; start small and see how it goes. You can always adjust it later if needed.
4. Create compelling ads: Your ads need to stand out from the competition and entice people to click through. Be sure to include a great offer and make sure the text is catchy and relevant to your target audience.
5. Monitor your results: Always track the performance of your campaigns and make adjustments as needed. If something's not working, try something different.
Microsoft Shopping Ads
Microsoft Shopping Ads are a great way to get your products in front of more people. They allow you to target customers who are already looking for what you're selling.
Here's how it works: people who are searching on Microsoft Bing for specific terms will see your product ads as they're scrolling down the page. This is a great way to get in front of more potential customers, and it's a lot easier than trying to get your product in front of them through traditional search engine optimization techniques.
These advertisements may appear as a vertical grid on the right side of the SERP, depending on your layout. Your Bing shopping ads can give you important space above the fold as an ecommerce marketer.
Additionally, while you're at it, it can introduce you to a completely different audience.
Here is an amazing comparison by Webfx:
| Metric | Google Ads (Formerly Google AdWords) | Bing Ads |
| --- | --- | --- |
| Reach | 76% search market share | Less than 5% search market share |
| Demographics | Large, diverse market. Skews slightly younger than Bing | Skews towards older, married individuals with high incomes |
| Targeting | Audience & content target with many options | Audience targeting, more account-based marketing options |
| Cost Per Click | The average CPC for Google Ads is $1 to $2 | The average CPC for Bing Ads is $1.54 |
| Click Through Rate | The average CTR for Google Ads is 1.91% (for the Search Network) and 0.35% (for the Display Network). | The average CTR for Bing Ads is 2.83%. |
| Conversion Rate | The >average conversion rate for Google Ads is 3.75%. | The average conversion rate for Bing Ads is 2.94%. |
Conclusion
Bing Ads and Google Ads can be a great way to reach more customers and drive traffic to your website. But to get the most out of the platform, you need to understand how it works.
So what are you waiting for? Start optimizing your sales with Microsoft Bing Ads and Google Ads today! If you need any help, our experts are more than willing to help you.
FREQUENTLY ASKED QUESTIONS:
1. Is Bing Ads the same as Microsoft ads? 
Bing Ads and Microsoft Ads are the same thing. Microsoft Ads is the new name for the Bing Ads platform.
2. Are Bing Ads profitable? 
There is no definitive answer to this question as it depends on a number of factors, including the nature of your business, your target market, and how well you manage your campaigns. However, many businesses find that Bing Ads can be a profitable way to reach their target customers.
3. What are the benefits of Bing Ads? 
Some benefits of using Bing Ads include: - Reach a new audience: Bing Ads can help you reach a new audience as Bing powers one third of all searches in the US. - Get more returns for your buck: You can get more value for your money as Bing Ads often costs less per click than Google AdWords. - Get insights into your customer's search habits: Bing Ads provides insights into what people are searching for and why, so you can adjust your campaigns accordingly.
4. Does Google Ads work for small business? 
Google Ads is a great marketing tool for small businesses. It allows you to reach a large audience with your ads, and it is a cost-effective way to advertise your business.
5. How much does Google advertising cost monthly? 
As the average cost per click for Google Ads is between $1 and $2, a monthly Google Ads spend for 1,000 clicks per month will generally fall between $1000-$2,000. 
6. How much does Google Ads Cost 2022?
The average cost-per-click (CPC) on Google Ads is $1 to $2 for the Google Search Network and less than $1 for the Google Display Network. Generally, small-to-midsized companies will spend $9000 to $10,000 per month on Google Ads, which doesn't include additional costs, like software. 
7. How much should you spend on Google ads per month? 


The average small business in Australia spends $5,000 – $15,000 per month on Google Ads, with the majority (56%) spending under $10,000 per month.
More from CodeDesign
Codedesign is a digital marketing agency specializing in e-commerce and B2B online marketing. It utilizes the latest digital marketing tools and strategies to help its clients reach their business goals. It offers comprehensive services such as website design, search engine optimization (SEO), content marketing, performance marketing, social media marketing, CRM, email marketing, and more. These experts create and implement customized digital marketing campaigns to increase website traffic, generate leads, and drive sales. Our expertise in e-commerce and b2b marketing allows us to understand the nuances of the digital marketplace and create effective marketing solutions tailored to their client's needs.
CodeDesign is leading:
- Digital Agency
- Digital Marketing Agency
- Amazon Marketing Agency


Feel free to contact us to see the unprecedented growth of your business.
---