Instagram shopping is becoming more and more popular. In fact, 130 million Instagram users tap on shopping posts every month. Instagram shopping is growing quickly over time — and that's why this marketing and ecommerce strategy has huge potential for your brand. As a digital marketing agency we are constantly tunning and updating our client's social media strategies. 
Instagram Shopping Tips
If you've never created shopping posts on Instagram, it can be difficult to know where to start. There are a few key tips to keep in mind as you create content to help your customers shop via Instagram. Here's what you need to do to succeed with Instagram shopping in 2021.
1. Be Natural
Your shopping posts should be aligned with your theme so they look natural on your Instagram feed. Your Instagram theme is the visual aesthetic of your feed — you have an Instagram theme whether you know it or not. When you create Instagram shopping posts, make sure the images look like the other photos on your feed. That way, they'll blend right in with the rest of your content — while subtly promoting your products, too.

For example, Nectar Clothing's Instagram  feed is full of flatlay photos as well as natural shots of models wearing the clothes. Some of these photos include tagged products, and some don't. But every photo looks the same.
2. Be Exclusive
Develop promotions that are exclusive to your Instagram audience. This will make your Instagram followers feel special as they take advantage of discounts or special offers that were tailor-made for them. You can also highlight these exclusive discounts in your email marketing or on other social media channels, driving more customers to connect with you on Instagram.

The sky's the limit when it comes to what kind of promotion you want to create. Here, food brands Enjoy Life Foods, ColorKitchen, YumEarth, and Dandies Marshmallows partnered up to create a festive holiday giveaway for their followers. This exclusive Instagram giveaway was a great method of getting more engagement and, ultimately, more conversions for these four brands.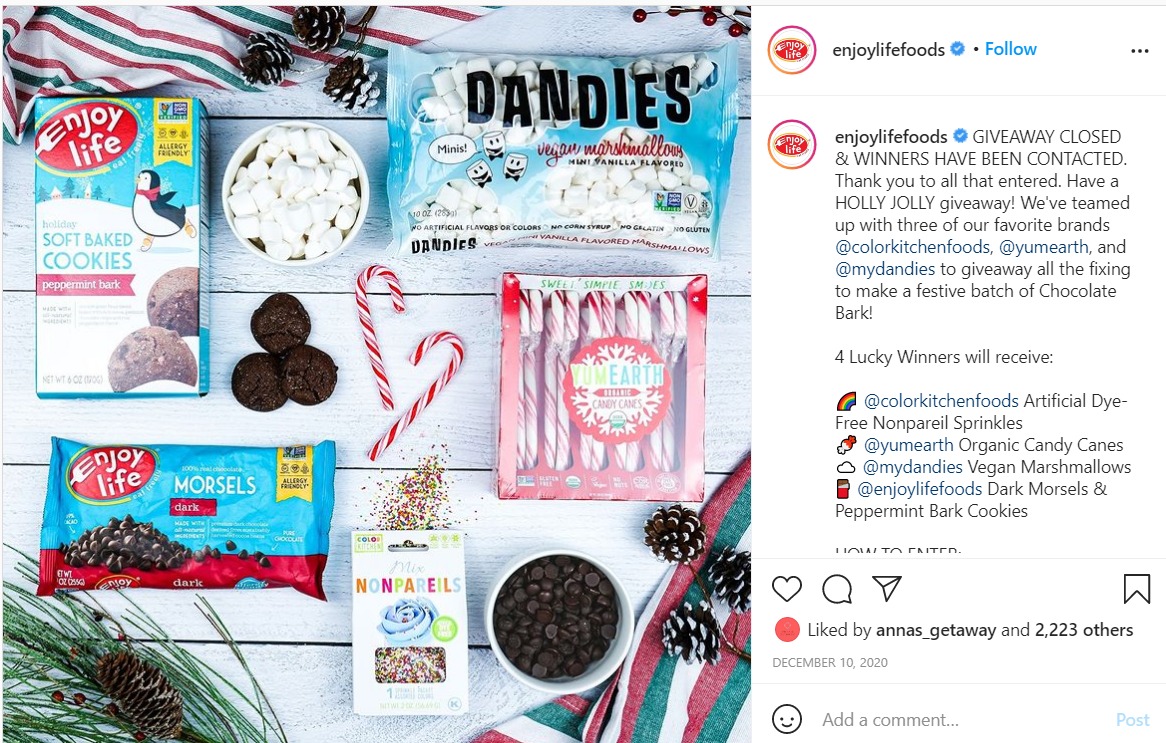 3. Add Product Tags
Adding product tags to your posts is the best way to help your followers shop your products from right there on the Instagram account. These tags are simple to add to your photos and they let Instagram users find out more information about your products with just a few quick taps.

You can add multiple product tags on a single image to promote several items in one go. Just make sure the tags are spaced properly so they don't overlap. In this example, Ann Taylor showed how three products could be put together to create an outfit. Each item has a product tag — and the tags are far enough apart that none of them touch. That way, you can easily read them all.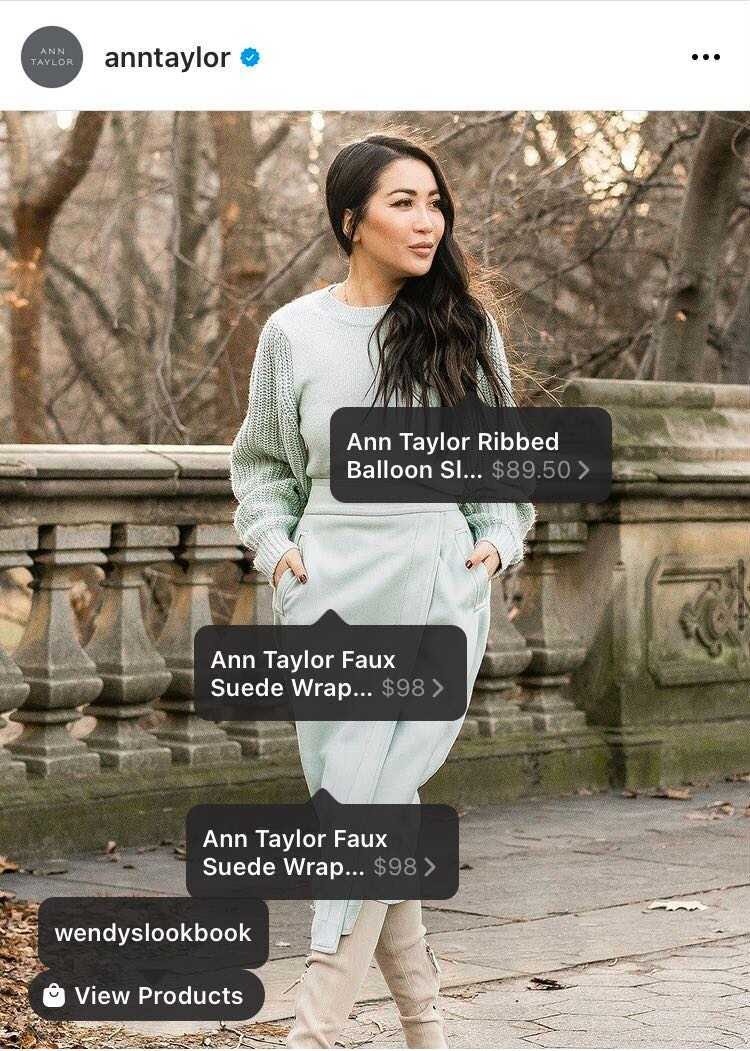 4. Include Hashtags
Don't forget to include the right hashtags to your posts to help your content get discovered on Instagram! Use a mixture of larger and smaller hashtags, adding some general tags related to your industry and other more specific tags that will help people find you who are truly interested in your business. Start out by using somewhere between eight and 14 hashtags in each post. Then play around and figure out what hashtag volume gets you the best results.

Partake Foods does a great job of using a variety of hashtags in this recent post. From larger hashtags such as #dessert to the company's branded hashtag #partakecookies, the brand included enough relevant hashtags that all kinds of people should be able to find the post.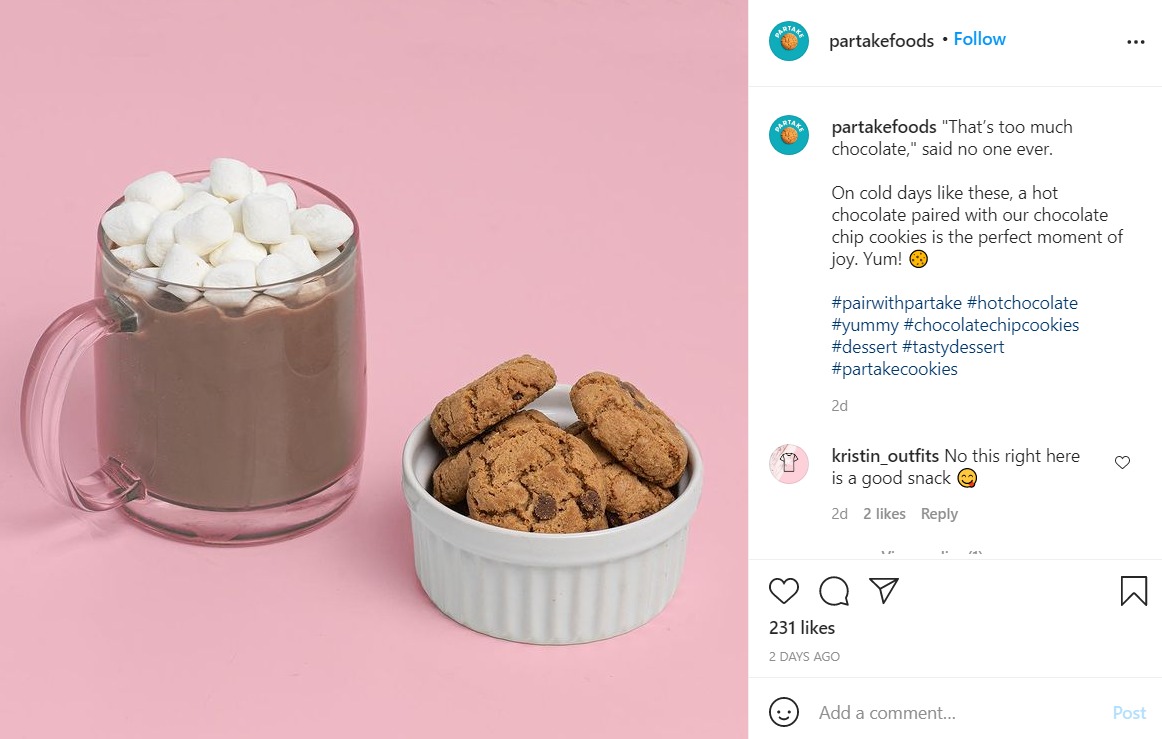 Or social media influencers like Morgan Jones keep a great variety of hastags reinforcing the brands presence.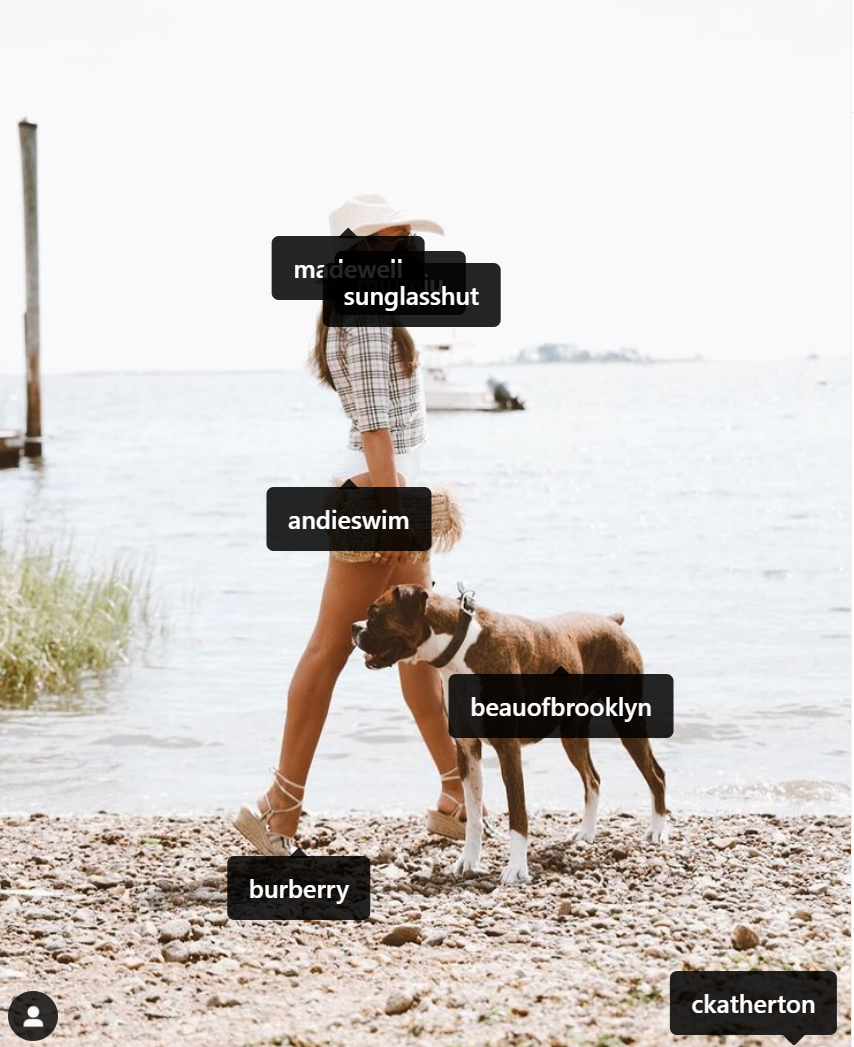 5. Test Things Out
Try different post formats to determine which type of post gets the most conversions for your brand. You can pick and choose from several types of Instagram posts, including traditional single-image posts in your feed, carousel posts (which have multiple photos for your followers to swipe through), and videos. For best results, try creating all different kinds of posts, diversifying your content instead of posting the same type of post day after day.

You can put product tags on all of these types of posts — videos included. This makeup tutorial from Elf Cosmetics  features several Elf products. And when you tap the shopping bag icon in the bottom left-hand corner, you're able to view all of the products shown in the video. This is a great piece of content that offers a way for Elf to engage its Instagram followers and easily sell more products than ever.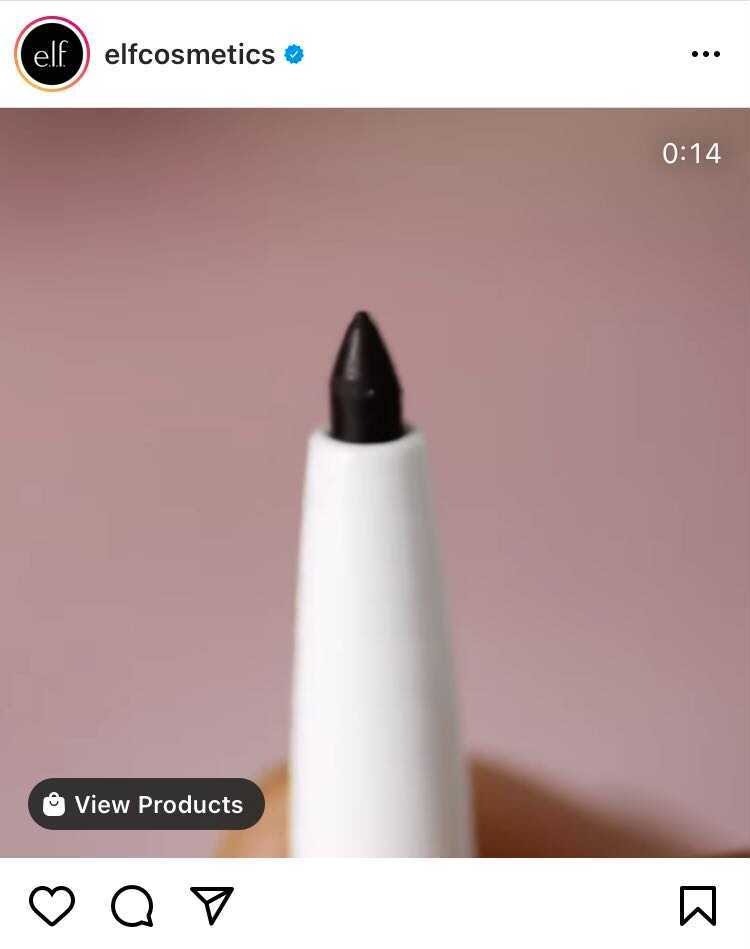 A similar strategy is being adapted by our cliente Perfumes e Companhia's Instagram Page. This has a direct influence is our top of the funnel marketing strategy.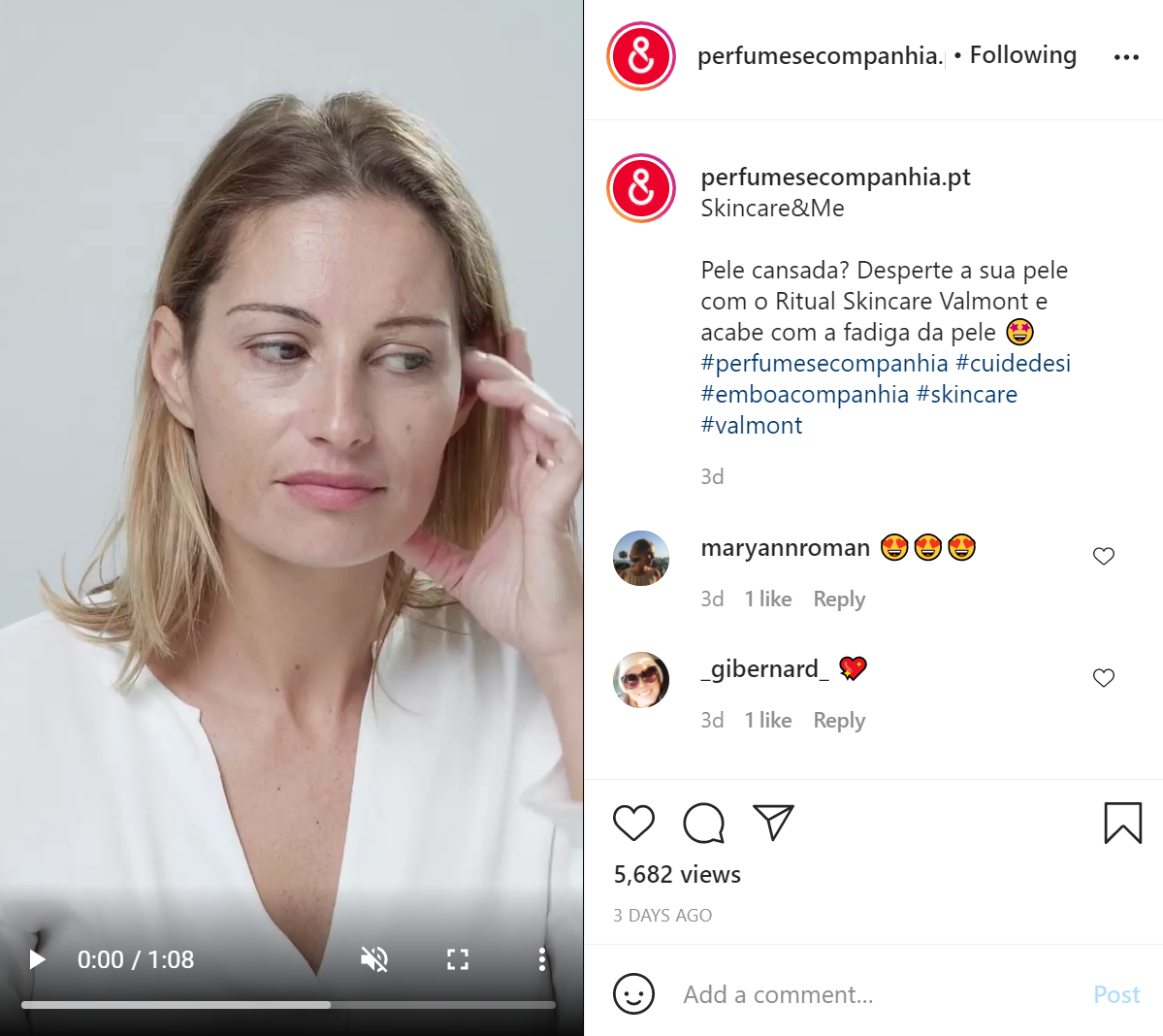 How To Grow Your Followers To Achieve Better Instagram Shopping Results
To see the best results possible from your Instagram shopping efforts, you also need to invest time into growing your account and getting as many quality followers as possible. Here's how to get more Instagram followers the right way.
Create High-Quality Content
It's simple, but all-important: Creating top-notch content is one of the best ways to get new followers to stick around. How can you create the best quality content possible? Make sure any photos you post are high-res, and similarly, that your graphics are well-made and look professional. 
Post content that's truly relevant to your audience — and if you don't know what they want to see, put up some polls or question boxes in your Instagram Story and ask. And finally, be consistent so your followers will know they can always count on you for high-quality content.

Fabletics is a great example of a brand that consistently produces good content. A quick scroll through the company's Instagram feed shows a variety of posts — videos, single-image posts, carousel posts, shoppable posts and more — with high-quality photos and engaging captions. The brand promotes its products while also sharing valuable and helpful content, such as a video with self-care ideas. Fabletics is also active in Instagram Stories, engaging with its 1.8 million followers and encouraging them to make a purchase from the brand.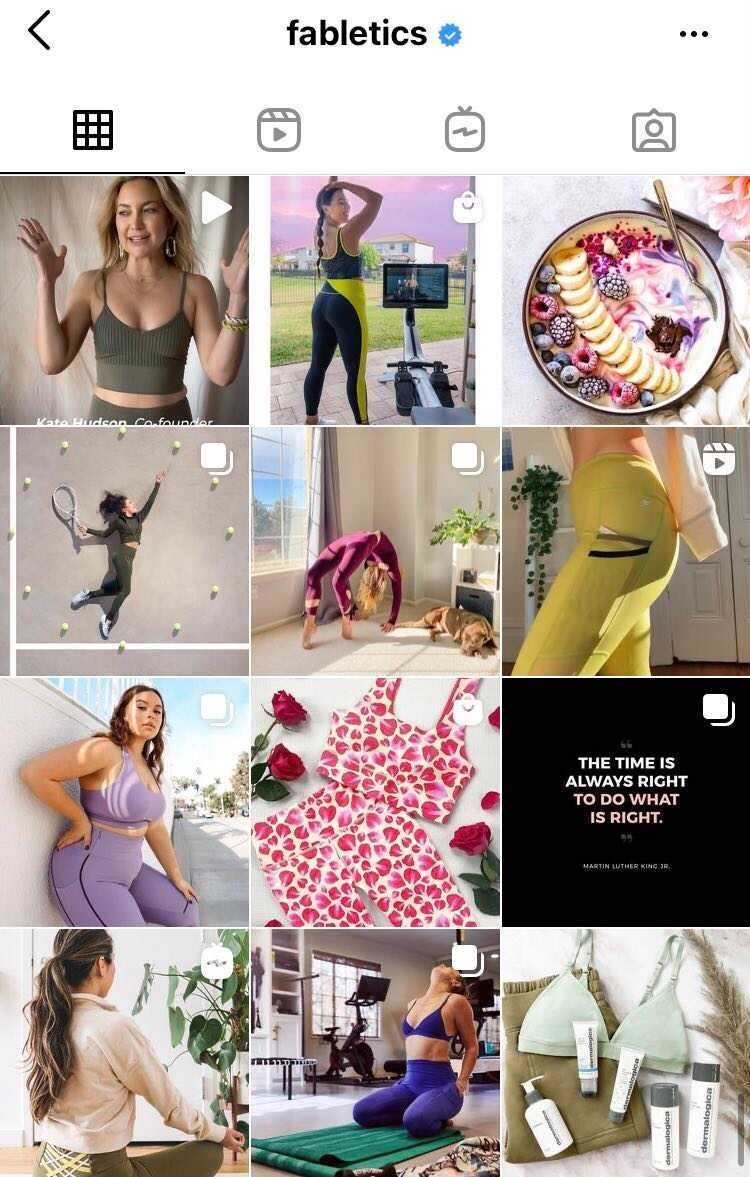 Use An Organic Instagram Follower Growth Tool
Using a quality Instagram growth service like Kicksta, can help you get more followers for Instagram. When you sign up with Kicksta, you provide the tool with information about the kind of followers you'd like to attract. Then Kicksta uses your account to interact with those types of accounts, helping generate more awareness and interest in your account.

Services like these work because they focus on organic growth. You get real followers — not bots or fake accounts. The followers you get will engage with your content and, ideally, make purchases from your brand. With this you'll  able to create relationships with new followers who are truly interested in getting to know your company long-term.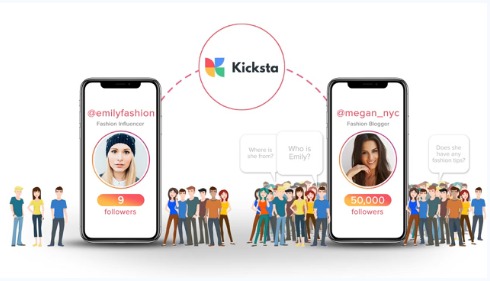 Succeed With Instagram Shopping
Tapping into the power of Instagram shopping is a great way to make more sales. And with these tips, you're well on your way to taking your Instagram shopping to the next level. Use these ideas to grow your Instagram account and your business in 2021.
Codedesign is a leading digital agency. Feel free to contact us with any queries.
---