How to use LinkedIn video successfully?

LinkedIn is a great social platform for professionals and the business community. LinkedIn provides an excellent opportunity to connect with professionals globally who share their vision and information with people. Also, more than 630 million professionals gather on LinkedIn monthly, which makes it the best platform for B2B marketing companies to connect with other professionals, decision-makers, and leaders.
LinkedIn could be an excellent option for increasing your company's brand awareness and starting conversations in a professional sphere. Content Marketing on LinkedIn has more caliber now than ever. LinkedIn's inclusion of Native Videos on the platform shows that LinkedIn could be the best platform to promote your brand.
Here are the stats on why LinkedIn is the best platform for your next content marketing strategy:
There are approximately 9 billion content impressions in the LinkedIn feed every week.
LinkedIn is responsible for around 80% of B2B leads.
59% of B2B marketers agree that LinkedIn successfully generates leads for them.
According to Hubspot, LinkedIn generates about 2.74% Visit-to-Lead Conversion Rate, which is around 3x more conversions than Twitter & Facebook.
97% of business marketers include LinkedIn as a part of their content marketing strategy.
How to successfully use LinkedIn videos for your marketing campaign?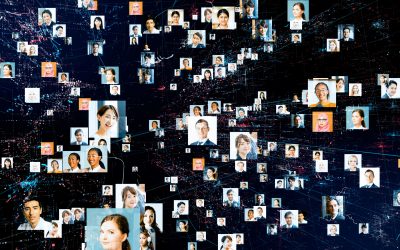 LinkedIn allows you to upload "native videos" directly on the platform. The native videos automatically get played in the feed and hence increase the prospect of grabbing people's attention. LinkedIn introduced the native video feature in 2017, making it a complete platform for B2B content marketing. 
You are also given an option to share the link of your YouTube or Vimeo video on the LinkedIn platform, but the surveys have proven that native videos perform better. It gives an idea that LinkedIn wants marketers to upload videos directly on the forum.
How could you launch a sponsored video campaign on LinkedIn?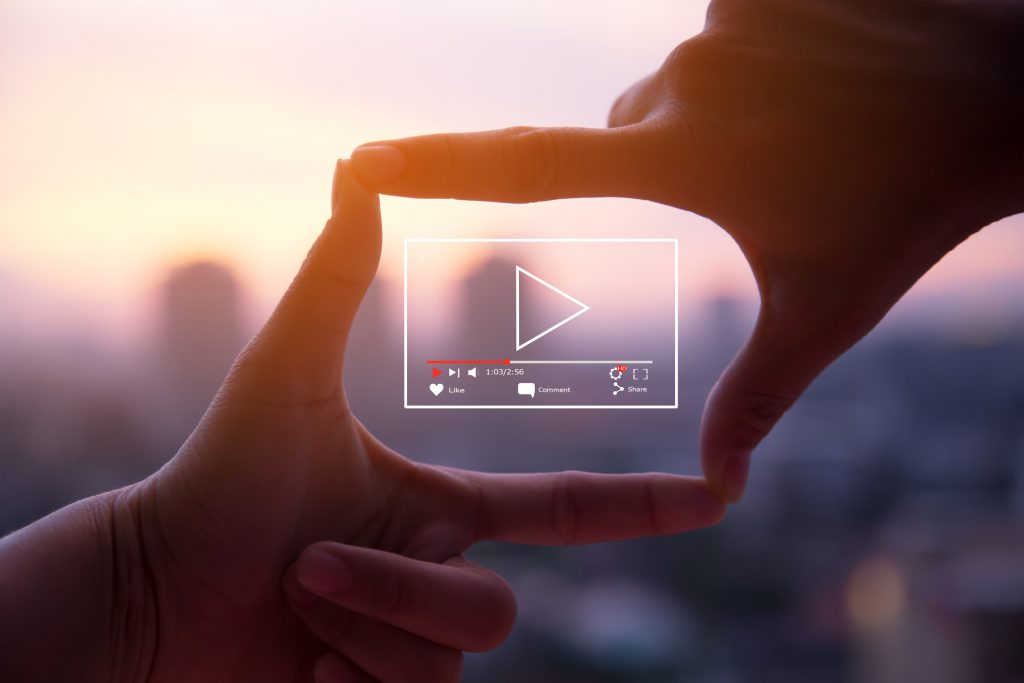 Video ads are a great way to connect with a professional audience base on LinkedIn. Before you launch a campaign, have a clear objective behind your video campaign. LinkedIn video ads could be around 30 minutes, but the most successful video ads are under 15 seconds in length. However, your video ad would be drastically different based on your objective.
Brand Awareness and consideration: Video ads are a great way to come in front of a more extensive audience base. Videos are the best way to create brand awareness. In your video, you could show your brand story for emotional connection, share stories of happy and satisfied customers, or position yourself as a thought leader. Your objective could be website visits, engagement rate, or video views for brand awareness and consideration.
Conversions: LinkedIn video ads could also help you get direct leads or other call-to-actions that are important on your website. According to a report by OptinMonster, around 83% of marketers say that video helps them get leads as it communicates better with their prospects. For conversion as an objective, you could show a demo of your product and insight of the webinar or your hero content(event). For analyzing how your video ad performed, you could check the metrics like lead generation, website conversion, and job applications.
Steps on how to launch a video ad campaign on LinkedIn.

Head over to Campaign Manager and select sponsored content.
Name your campaign and choose the objective behind your campaign.
The options include Awareness, Consideration, and Conversion. The subheading consists of brand awareness, website visits, engagement, video views, lead generation, website conversion, and job applications.
Select the location of your prospects or target audience. You could also exclude people from your unpreferred areas.
You could then select an audience attribute like company, demographics, interest, and traits. For more flexibility, you could upload your list to retarget website visitors.
Select Video ads in the ad format.
Choose your budget, schedule the campaign and track your conversions.
Best practices to record native videos to increase engagement and systemic reach organically?
The LinkedIn algorithm prefers native videos over embedded videos. Videos are more exciting, and hence they have higher prospects to connect with the audience. You are also given the privilege to add a caption of around 1300 characters to add more information.
LinkedIn is a platform for professionals and the best platform for B2B marketers to connect with an audience with more decision-making power. Hence, it is advised to add professional videos. It would be best if you chose a well-lighted place. You must use a professional camera and position the camera tripod at an appropriate position so that the video looks professional and enriched with quality. Try to have a soothing background so that people don't get distracted throughout the video.
Capture your audience's attention right at the beginning of the video.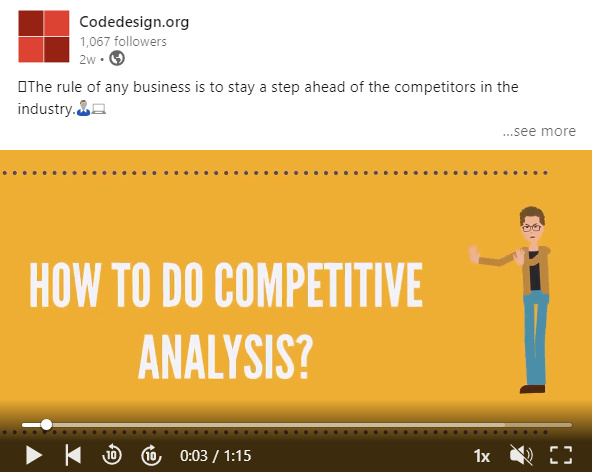 The digital world is competitive, and as previously stated, there are around 9 billion organic impressions every week. This statistic means that there is little chance for you to captivate your viewers' attention. Thus, it becomes crucial for you to include the most thrilling and exciting section of your video at the beginning. Try to start your video with a question, conflict, or a catchy headline so that people stick to your video.
You have less time to impress and hold the viewers' attention. Thus, you should be very careful about how the video starts.
Put the most important information or message that you wish to convey.
According to LinkedIn research, even if you were successful in capturing your viewer's attention in the first few seconds, there is a high probability that their interest would shed off after 10 seconds. Also, the Facebook report has shown that only 45 percent of people would watch your video for more than 30 seconds.
Thus, you need to draw the consumer empathy map so that your video could connect with your prospects. People would only be interested if they could combine their problems or other personal touches with the video. It is said that content created for everybody is actually made for none.
Different objectives back different video lengths.


The most successful LinkedIn videos are generally under fifteen seconds. However, different objectives lead to other video lengths. For brand awareness and consideration, you could make a sweet, simple, and straightforward 30 seconds video. If you are making videos for customers in their desire stage, it could be up to 90 seconds, where you could describe your product, services, or related questions. 
However, the native videos are restricted to 10 minutes long with a maximum file size of 5 GigaByte. If you had a conference, you could also cut it short to 10 minutes to share with your followers on LinkedIn.
Add a call-to-action at the end of your video and respond to comments for better organic reach.
Once your prospect views your video, then he/she should be directed by a call-to-action. Also, many prospects check your website or enquire about you in the heat of the moment. There needs to be a clear call-to-action to increase click-through rate and turn visitors into customers. 
A good call-to-action could trigger the visitors to view your websites, increase conversion rates, and increase sales. Use strong action words like sign up, call, buy, view or others to direct the visitor to take action. Also, try to create urgency so that people take action immediately.
Also, for a better organic reach, we suggest you be active in responding to the comments. It makes people think that their thoughts are valued, and they believe themselves to be in the mainstream. Also, more engagement means better chances of organic reach. The LinkedIn algorithm counts every like, comment, and share while deciding on how much organic space a post or video should get. Thus, you must connect with your audience, solve their query and bring them into the mainstream.
Inform people about the changes or the updates in your niche.
LinkedIn is a professional platform. People don't scroll through LinkedIn with the same mindset as that of Instagram. People want to get updates in their preferred industry or taught about new skills. Try to keep your native video information if it comes under the "Hub" category. 
Try to add value to people's lives or help them keep up with the significant updates. You could look like an authoritarian figure in your niche if you continuously focus on adding value to people. LinkedIn Native ads could be an excellent option for connecting with more people and adding weights to them.
Conclusion
Video marketing is an excellent tool in the B2B marketplace, and there could be none better platform than LinkedIn for B2B marketing. Native videos are a recent feature by LinkedIn(introduced in 2017), but they have proven to be incredibly caliber to generate brand awareness, consideration, and conversions. 
If you use video ads on LinkedIn, try to keep videos under 30 seconds. Also, keep in mind the customer journey and empathy map so that your prospects could connect well with the video.
CodeDesign is a performance digital marketing and Amazon agency. Feel free to ask your queries.
---