How to choose a digital marketing agency in Boston?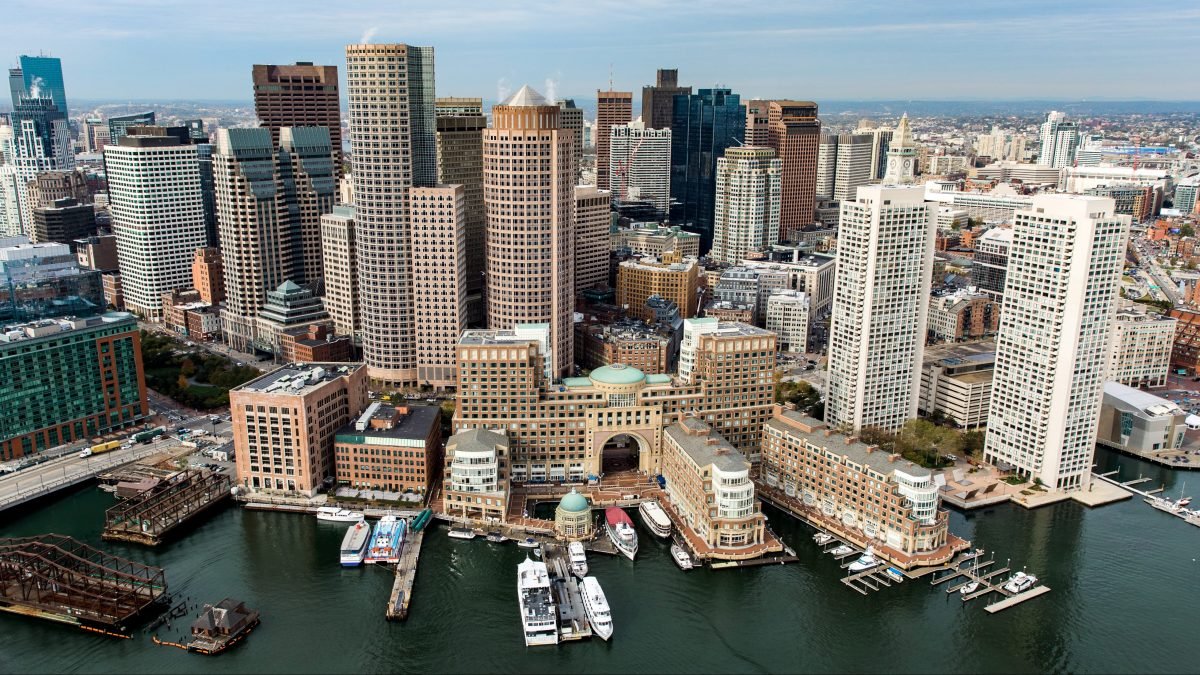 Digital marketing agency in Boston
Marketing and Advertising are highly crucial aspects for any business or startup. You need to invest the time, have the right team and resources to convey your brand message to your potential client, and eventually generate more traction and revenue. Companies assume that a market fit product means a consistent client flow, but they forget that the market is tight and the competition is high. You need to have an exclusive marketing strategy to grab potential clients' attention. 
Boston recently ranked first among the top 25 startup hubs in America, according to a report by the U.S. Chamber of Commerce Foundation and startup incubator 1776. As the place offers a fantastic ecosystem for businesses and startups, it becomes essential for you to have the right team to help you out-compete your competitors and create strategies that could benefit you in the long run.
Digital Marketing Agencies like codedesign.org can assist you in planning the strategic digital marketing funnel to convert your potential leads to customers. 
What makes Boston a startup hub?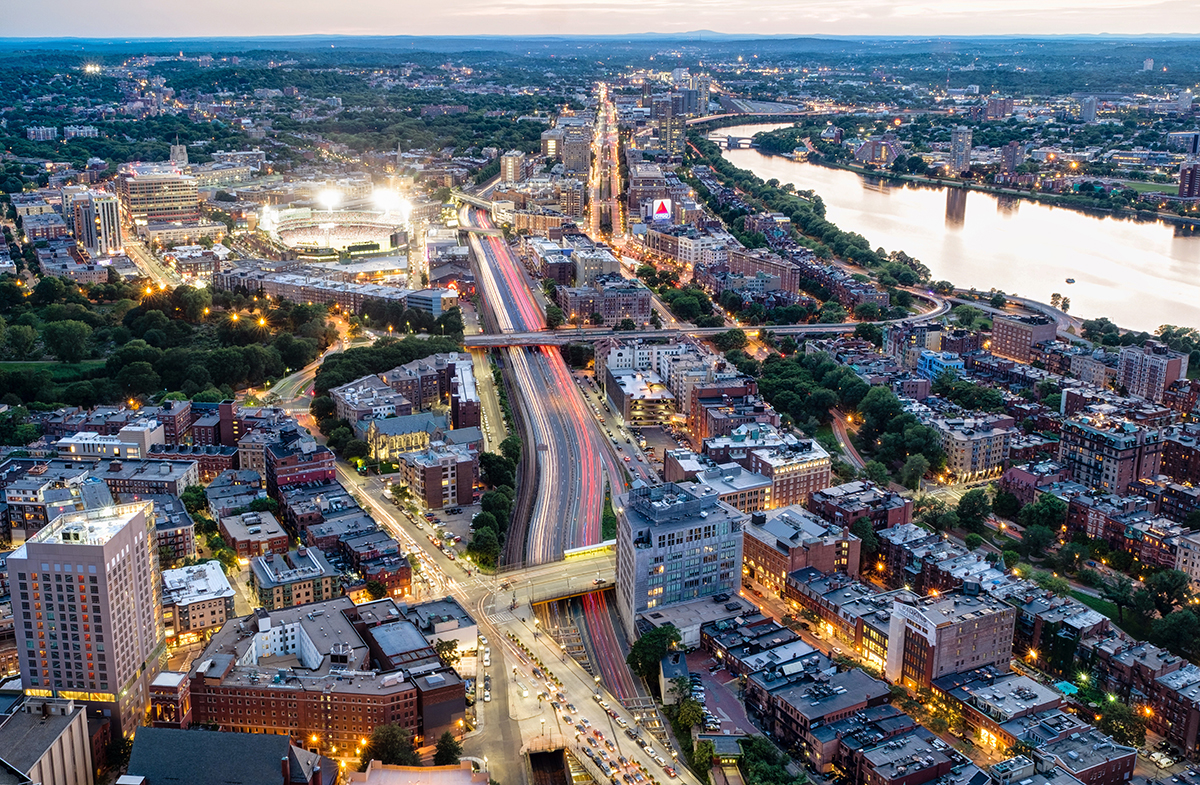 Boston - Startup Hub
Boston has a collaborative community and innovative business concept that establishes it as the startup hub in America. Boston's tech giants, top-tier universities, and medical centers are continually driving new developments in technology, energy, culture, politics, education, health care, and more. Not only that, "Boston has topped the charts alongside California for the most venture capital per capita invested in the U.S.," according to the Startup Institute. Thanks to Boston's youngsters, it is emerging as a startup leading country in America. 
Potent infrastructure and the startup ecosystem have made this location an epicenter for the future.
Why partnering with a digital marketing agency could be beneficial for your business?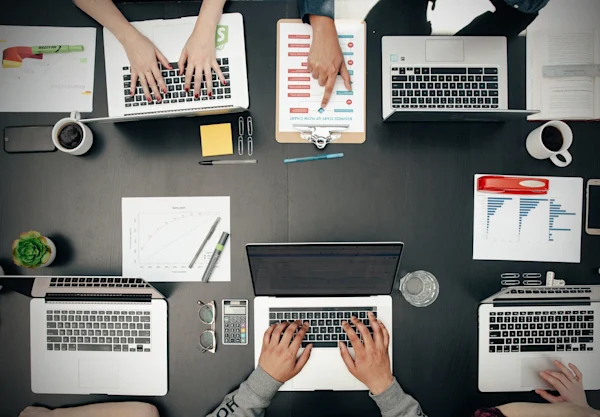 Digital agency
A robust marketing strategy is at the heart of business growth as the competition is too high. Finding the most efficient and effective ways to achieve your goals can be a challenge for many businesses. Hiring in-house marketing team members and training them to get desired results and good traction can be challenging for most businesses. In such a case, partnering with a digital marketing agency can be an absolute game-changer as it can assist streamline operations, increase productivity, and more. 
Hiring a digital marketing agency can be cost-effective as these professionals work on contracts. You eliminate the risk of recurring payments like healthcare benefits, salaries, and other formal legalities. It is often a game-changing move. These professionals typically have years of experience and a team of highly skilled experts with a track of success who could guide you to make the correct decision and invest the right amount in the campaigns.
You could collaborate more and work on exciting new projects with a set of an excellent team that could eventually help you stay relevant to your industry and quickly get measurable results.
How to choose the right digital marketing agency?
1. Do your homework: Set a SMART goal.
2. Don't forget to check the company's expertise.
3. Choose an agency that fits your requirements and provides you with a personalized approach and customized strategy.
4. Have a look on the list of services offered by the agency.
5. Book a consultation call to discuss the work opportunity and find whether they are the best fit.
Do your homework: Set a SMART goal.
Before partnering up with any digital marketing agency, you need to analyze your current business requirements and determine long-term goals. 
It would be best to plan a specific, measurable, actionable, relevant, and time-bound goal to discuss the result-driven strategy in a meeting with the digital marketing agencies. This smart move can help you find the best digital marketing agency for your business requirements. 
Don't forget to check the company's expertise.
A digital marketing agency that promises to boost your company's presence online should be doing good itself. That only makes sense, right? Conducting a simple analysis of their company can get you an idea about their skills and capabilities.
So, you must check how well the company ranks for the services they say they will deliver. Also, it's vital to check their portfolio section where they have showcased their achievements and mentioned the past clients they have worked for. 
Also, it's essential to check whether they have in-house professionals. Many digital marketing agencies outsource their work to other freelancers, bringing out average results. 
Talking about CodeDesign, we have a team of in-house professionals working to excel your company's growth, and you could see the brands that trust us with their marketing campaigns:
Have a look on the list of services offered by the agency.
OUR MAIN SERVICES:
| | | |
| --- | --- | --- |
| Media Buying Experts | Digital Marketing Optimization | Web Development |
| Paid Search - Google Ads & Bing Ads | International PPC | Digital Strategy and Sales Funnel Optimization | eCommerce Development |
| Apple Search Ads | Search Engine Optimization | eCommerce Strategy |
| Google Display Advertising | International SEO | CRM Management |
| Social Media - Facebook and Instagram Ads | Content Marketing | Email Marketing |
| Amazon Sales Ads | Content strategy | Amazon Marketing |
| DSP and Programmatic Buying | Content syndication | E-commerce optimization |
| Google Shopping | GTM & Google Analytics | Magento development |
| Youtube True View Advertising | Website migration | Prestashop development |
| Remarketing | Native Ad | Wordpress or Headless CMS development |
Every business is different, so is every digital marketing agency. Most digital agencies specialize in two or three core areas of digital marketing like SEO, PPC, or email marketing. Many agencies try to acquire as many clients as possible to have high traction and revenue, resulting in outsourcing their work to freelancers at a low cost, resulting in average outcomes. We're proud to state that CodeDesign has successfully delivered marketing services to global companies in all areas and digital marketing channels. Here you will find the top services that we provide to our clients.
Choose an agency that fits your requirements and provides you with a personalized approach and customized strategy.


As the startup hub, Boston sees many digital marketing agencies that promise to provide the best results. Sometimes it becomes challenging for the company to find the best fit digital agency and get the desired outcomes. You must ensure that the agency you have chosen to work with delivers custom strategies based on your requirements, provides a personalized approach towards solving your problem, is also available to answer your doubts and queries, and provides complete transparency to the data available. 
It would be best to pick an international digital marketing agency like CodeDesign. We are one of the top agencies on clutch with a very hydrating and unmatchable professional portfolio.
Book a consultation call to discuss the work opportunity and find whether they are the best fit.
Most digital marketing agencies would propose a consultation call to understand the company's pain points and requirements to see if the values and strategies align with your ultimate goal. We at CodeDesign believe in proposing a free consultation call to showcase our expertise and help our prospects get the best of the advice from top industry experts so that they can eventually succeed in the long run.
In this 30 minutes of consultation call, you would get to know about the industry trends, competitive analysis, and what could be your next steps to succeed in the long run eventually. You could head over to see our about page to witness the in-house professionals working hard day and night to make things happen and execute result-driven digital marketing campaigns.
Head over to the "Request a Quote" page and fill out the form, including your name, company email, website URL, phone number, and a brief overview of a few main challenges and goals. The purpose of this form is to prepare before we have a meeting to talk on more relevant topics, meaning more proactive time for both you and us. 
You can also email us directly at contact@codedesign.org.
CodeDesign is a leading:
- Amazon marketing agency, and
Feel free to contact us to see the unprecedented growth of your business.
---