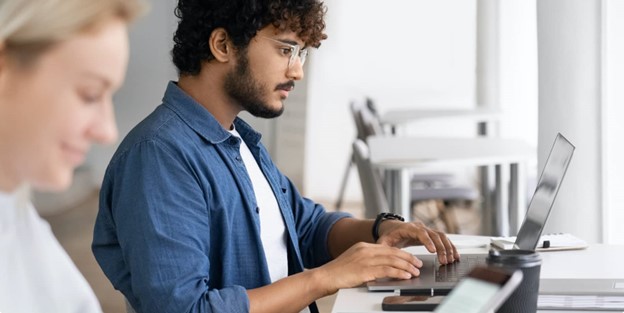 Let's be honest. Nobody likes it when advertisements break up their favorite TV program or find their inbox overflowing with slick sales letters from companies to which they would never subscribe.
These mass marketing strategies are less effective today. Customers today make their own decisions about what to buy, where to buy it from, and whether or not they want to be advertised.
And for this reason, brands are adopting inbound marketing.
What Is Inbound Marketing?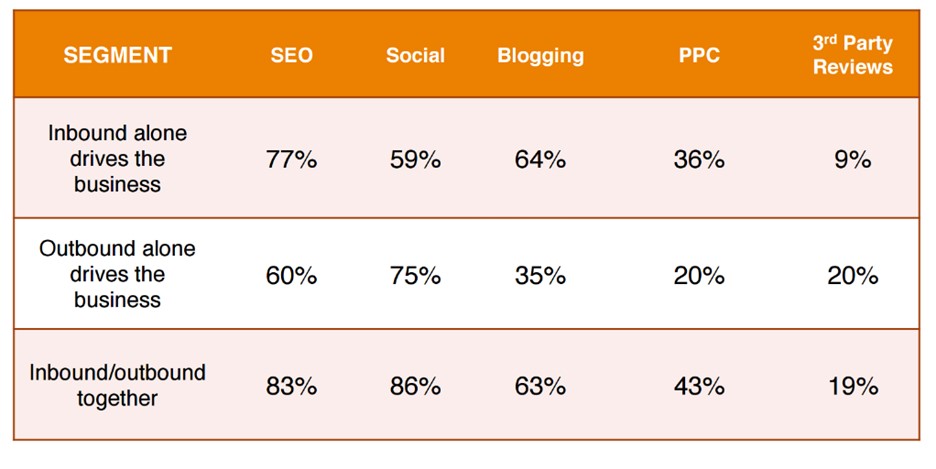 Inbound marketing is a strategy that focuses on attracting potential customers to your business through relevant and helpful content rather than interrupting them with traditional advertising. B2B companies can use inbound marketing to attract and convert leads by creating valuable content such as blog posts, ebooks, whitepapers, and webinars that address their target audience's pain points and solve their problems.
SEO can help B2B companies increase their online visibility and drive more website traffic. By optimizing their website and content for relevant keywords, B2B companies can improve their search engine rankings and make it easier for potential customers to find them.
Social media marketing, email marketing, and account-based marketing can also be used to support inbound marketing efforts by promoting content and engaging with potential customers.
Overall, inbound marketing is a cost-effective and measurable way for B2B companies to attract and convert leads by providing valuable information, building trust and relationships with potential customers, and ultimately positioning the company as a thought leader.
How Is Inbound Marketing Different From Outbound Marketing?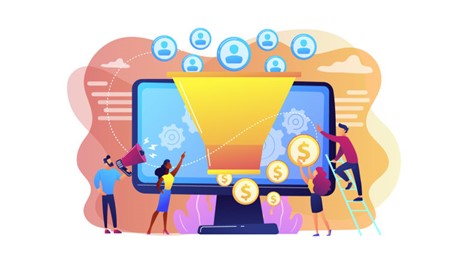 Outbound marketing is a conventional form of advertising that entails disseminating your message in the hopes that someone would find it interesting. Email lists, pop-up or display ads, billboards, and cold phoning are examples of outbound marketing.
But customers are increasingly looking for ways to use services like spam filtering, ad-blocking, and caller ID to block these unwelcome messages.
In 2005, inbound marketing was introduced in reaction to the declining efficacy of outbound strategies.
Inbound marketing and outbound marketing are two different approaches to marketing.
Inbound marketing is a pull strategy focusing on attracting potential customers to your business through relevant and helpful content. Inbound marketing tactics include creating valuable content such as blog posts, ebooks, whitepapers, and webinars and using search engine optimization (SEO), social media marketing, email marketing, and account-based marketing to promote that content and engage with potential customers. Inbound marketing aims to build trust and relationships with potential customers and ultimately position the company as a thought leader in the industry.
On the other hand, outbound marketing is a push strategy focused on actively promoting products or services to potential customers through interruptive tactics such as advertising, cold-calling, and direct mail. Outbound marketing tactics include television and radio commercials, billboards, and print ads. Outbound marketing aims to reach a large audience hoping that some will be interested in promoting the product or service.
Inbound marketing is a more cost-effective and measurable way of attracting potential customers by creating value and building relationships. In contrast, Outbound marketing is a more direct and interruptive way of promoting products or services to a larger audience.
Benefits Of Inbound Marketing For B2B Companies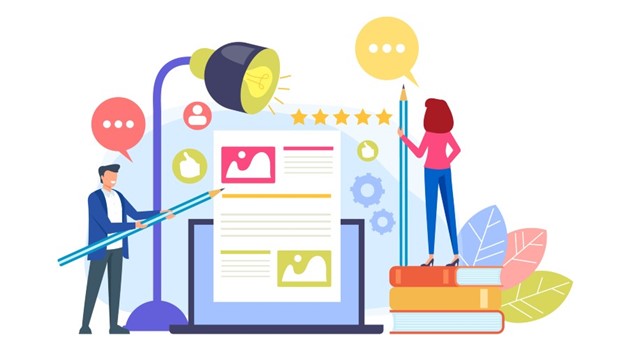 There are several benefits of inbound marketing for B2B companies. Some of them are listed below.
Cost-effective
Mass marketing is expensive and risky in the digital age, in addition to needing to be more effective. Inbound marketing is often more cost-effective than outbound marketing, focusing on attracting potential customers through valuable content rather than interruptive advertising. Your company can save money and generate a higher return on investment over time with a leaner, more targeted advertising budget for inbound marketing.
Measurable
Inbound marketing campaigns can be easily tracked and measured, allowing B2B companies to see which tactics work and adjust as needed.
Builds trust and relationships
Inbound marketing builds trust and relationships with potential customers by providing valuable information and addressing their pain points. This can lead to more loyal customers and better long-term results.
Increases brand awareness
By creating valuable content and promoting it through various channels, B2B companies can increase their brand awareness and establish themselves as thought leaders in their industry.
Qualified leads
Inbound marketing can help B2B companies attract and convert leads more likely to be interested in their products or services as they actively search for information related to their industry.
Long-term results
Inbound marketing can lead to long-term results as it helps build trust and relationships with potential customers, increase brand awareness, and establish the company as an industry thought leader.
Scalable
Inbound marketing can be easily scaled up or down to meet the needs of the business.
The Different Stages Of An Effective Inbound Marketing Strategy
An effective inbound marketing strategy typically includes several stages, as follows:
1. Attract
The first stage of inbound marketing is to attract potential customers to your business by creating valuable and relevant content that addresses their pain points and provides solutions to their problems. You can do this through various tactics such as blog posts, ebooks, whitepapers, webinars, and social media marketing.
Three critical strategies employed at this stage are listed below:
Content Generation
The best method to draw in potential leads is to provide innovative content and promote it through the appropriate channels. Blogging, creating videos, publishing case studies, e-books, and guidelines that solve your audience's problems are all examples of this.
Another type of content you can produce and distribute on many platforms to get users to your website is infographics. They have intriguing content and appealing designs, making them very shareable.
- SEO
In addition to producing excellent content, you must optimize it for search engines so that it appears in front of the appropriate audience at the appropriate time. While many other elements are at play, effective SEO begins with keyword research and then naturally adding those keywords to your content.
Quality content and SEO work together in inbound marketing to draw people to your website. With the other, one simply will be as effective.
- Social Media Engagement
Your inbound marketing approach should place a high priority on social sharing and interaction. The important of Social media marketing is Similar to SEO, it can significantly increase the visibility of your material. No matter who your target audience is, they almost certainly spend time on various social media sites. To efficiently create, publish, and promote your content on social media, identify the sites that are relevant to you and develop a social media marketing strategy.
The benefit of social media is the abundance of engagement-enhancing tools.
Instagram Stories, for instance, is excellent for sharing engaging material and presenting stories visually. Businesses can publish user-generated content, quizzes, surveys, behind-the-scenes videos, and how-tos.
2. Convert
Once potential customers have been attracted to your business, the next step is to convert them into leads by encouraging them to provide their contact information in exchange for a valuable offer such as an ebook or webinar. This is done through landing pages, forms, and calls to action.
Here's a breakdown of how these tactics work.
- Landing Pages
When a potential lead clicks on your advertisement or link, they are taken to your landing page. You must optimize this page to get visitors to subscribe or join up. Here is where you will include a call-to-action (CTA) to encourage visitors to become potential leads. In a moment, more on this.
Write persuasive copy and, most of the time, provide value through a free product trial, an e-book, or a whitepaper.
- Consent forms
Use opt-in forms to collect data from your visitors, including names, email addresses, and other information. Ensure your opt-in form is visible and straightforward to fill out to maximize conversions. It is better to use forms with fewer fields or more steps.
- Calls-to-action
A graphic call-to-action (CTA) can persuade site visitors to take action. A strong CTA is action-oriented, forceful, concise, and unambiguous.
Make sure your CTA relates to the text and the intended audience. The CTA in the example below invites users to test the project management application without charge and directs them to a register page. CTAs should appear numerous times on a lead-generating page to increase conversions.
3. Close
After potential customers have been converted into leads, the next step is to close them into customers by nurturing the relationship and providing them with additional valuable information and offers. This can be done through email marketing, account-based marketing, and sales calls.
4. Delight
The final stage of inbound marketing is to delight customers by providing them with exceptional service and valuable content that helps them to achieve their goals. You can do this through customer service, email, and content marketing.
5. Analyze
Ongoing analysis is an integral part of any inbound marketing strategy. This includes tracking and analyzing data from all the stages of the process. This helps you understand what works and doesn't, so you can optimize your strategy and improve results.
By following these stages, B2B companies can effectively attract, convert, close, and delight potential customers and leads, resulting in a steady stream of new business.
Bottom Line
Inbound marketing is the remedy for all the dubious marketing tactics that have been thrown out or forgotten when a viewer changes the channel.
FAQ
What advantages does inbound marketing have over more conventional or outbound marketing?
One of its main advantages is the cost savings of inbound marketing over outbound marketing. 80% of corporate decision-makers indicate they would learn about a brand through a series of articles rather than through an advertisement, and inbound leads have been demonstrated to cost roughly 60% less than outbound leads.
How do social media marketing and inbound marketing benefits businesses?
Social media functions precisely as inbound marketing, linking you with your target audience and encouraging content production. Inbound marketing tries to draw customers and forge a connection with them. Additionally, social media increases SEO automatically and makes your brand more visible and current.
You can draw potential clients who are far more likely to make a purchase from you rather than broadcasting your message to a broad audience. You're significantly more likely to create leads if you can focus your marketing efforts on these people—the ones who are most likely to become new customers, and that is where you need inbound marketing the most!
Codedesign as a B2B digital agency, helps businesses increase their online presence and grow their brand. We provide services such as web design, search engine optimization (SEO), content marketing, social media marketing, digital advertising, and analytics. We can also help businesses with their digital strategy, including planning, execution, and measurement. 
Reach out to get your free B2B custom digital strategy.
About CodeDesign
Codedesign is a digital marketing agency specializing in e-commerce and B2B online marketing. Our digital team utilizes the latest digital marketing tools and strategies to help clients reach their business goals. We offer comprehensive services such as website design, search engine optimization (SEO), content marketing, performance marketing, social media marketing, CRM and marketing automation, email marketing, and more. Our experts create and implement customized digital marketing campaigns to increase website traffic, generate leads, and drive sales. Our expertise in e-commerce and B2B marketing allows us to understand the nuances of the digital marketplace and create effective marketing solutions tailored to their client's needs.
CodeDesign is leading:
- Digital Agency
- Digital Marketing Agency
- Amazon Marketing Agency


Feel free to contact us to see the unprecedented growth of your business.
---