5 Digital Marketing Ideas for Colleges & Universities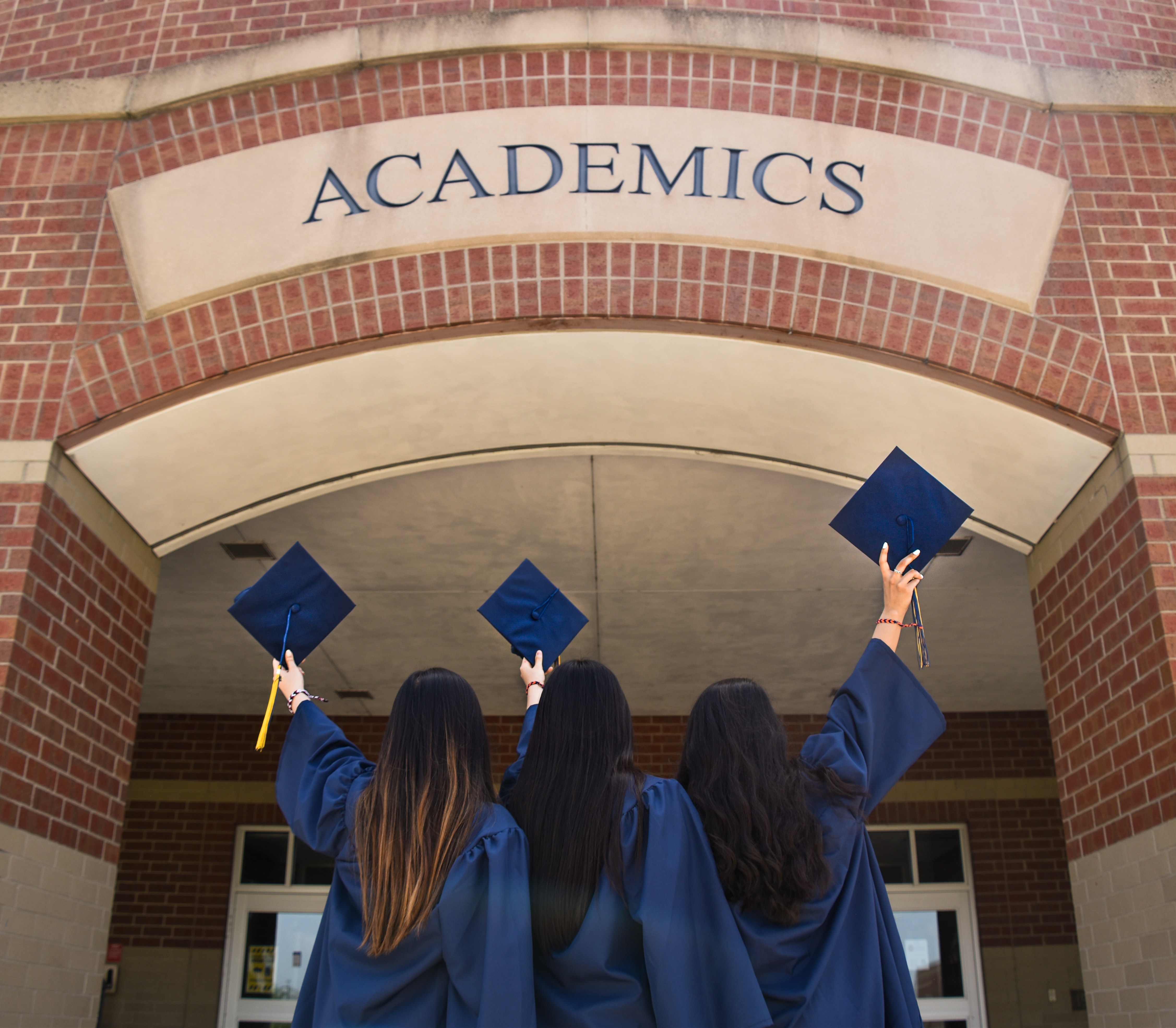 College & University Marketing.
The university is where students build their skills to seek a better future.
COVID 19 strengthened remote modalities for all types of markets, e-commerce and deliveries became the most profitable business during these times, and the same thing happened with education. A global health crisis couldn't stop students' education, which is why online education became the most profitable and safest option for students and universities. Fortunately, COVID is no longer the most significant trend, and students can return to classrooms to have physical education and share with their peers face to face, not through a Zoom screen.
So, with the tun back to classrooms, many factors are contributing to creating better opportunities for higher education vendors; two are higher education enrollments, government initiatives, and the increasing number of international student mobility. According to MarketsandMarkets, experts expect that the higher education market size will rise from USD 13.7 billion in 2020 to USD 35.8 billion in 2025 and reach a  USD 169.72 billion value by 2028.
We owe a lot to our professors and teachers because they are the ones who build the future of the world by developing the talents of the following entrepreneurs, athletes, and even artists who will have a significant impact on the planet. So perhaps you would like to find a more effective way to carry your institution to those students who wish to have the opportunity to train in it. At Codedesign, we support the titanic and essential work of universities and colleges, so in this article, we will give you five practical digital marketing tips to promote your institution.
-------------------------------------------------------------------------------------
TIP FOR STUDENTS READING THIS ARTICLE:
Unfortunately, AI cannot do your assignment for you. Artificial intelligence is a powerful tool but is not yet advanced enough to create complex tasks like writing a grant (YET). However, AI can be used to assist with your assignment in a variety of ways. For example, AI can help you with research and essayhub.com reviews data collection, or it can help you analyze the data you've collected. It can also help you with creating visuals or formatting your work.  Some platforms allow you to essayhub.com reviews to choose your online essay writer who will work on your order. 
-------------------------------------------------------------------------------------
Everyone, let's start the class!
Make Video a Great Part of your Marketing Strategy
Video remains one of the preferred forms of content for all audiences, especially students. utilizing a mass SMS service provider such as Plivo 
The current generations that go to university are usually millennials and generation z. As we know, these social network experts consume their content daily.
To get the attention of these guys, you must be clear that their attention span from them within a social media platform is minimal. That is, in a second, you will be watching entertainment news and just downloading, you will get a funny meme.
In this way, their content should be short but concise so that in 15 seconds maximum, you can get their attention with a video that hooks them.
This type of short video is perfect for platforms like Instagram or the most popular today, TikTok, where the vast majority of your audience spends their time on the web.
Now, these short video formats will be just the bait, the trailer to what your university offers, and then you must expand this content to a long-term platform, that is, take it to YouTube.
In an "Insider Higher Ed" article, we discovered that 27% of prospective students cited YouTube as the platform that convinced them to apply to a certain college. This social network has the same SEO tools you can get in a search engine to locate and sectorize your audience with ads that answer their questions and doubts as a student. In addition, you can show your entire arsenal of careers, study spaces and any other extra you have.
To finish this point, we want to mention a video strategy that will do wonders to bring your university experience closer.
Visiting the campus is an unforgettable moment for everyone who has passed through a university. When walking the corridors, knowing the classrooms and all the spaces, the students project themselves and are filled with emotion for what will await them inside their house of studies. However, with COVID, the best way to take a walk on campus had to be done virtually, but even today, offering this type of content is still an excellent experience to make students decide once and for all to know your university physically.
In these videos, you should include:
Campus tours

Guided tours from students of each faculty.

Videos where you answer the most common questions.
Offer Online vocational guides or tests.
Let's put ourselves in the students' shoes for a moment. 
As adults, we may forget how we felt at 17 or 18, but at that young age, it is difficult for many of us to decide what we will do for the rest of our lives; even when we say it sounds even more complicated.
The transition to university is decisive and sometimes makes young people nervous. They are leaving adolescence to start practicing with adults, and when you ask them to decide about the job or career that will accompany them for the rest of their lives, there's a good chance they'll get stressed or frustrated. 
Even today, we can see families who believe in the erroneous practice that their children should study what they did because, according to the parents, that will be best for them.
As a result, many students drop out in the first few terms because they're doing something they don't like. 
The excellent idea is that you, as an institution, can offer them a vocational guide, online aptitude tests or some advice that helps them identify their strengths and find that career in which they can enjoy and exploit their full potential as professionals.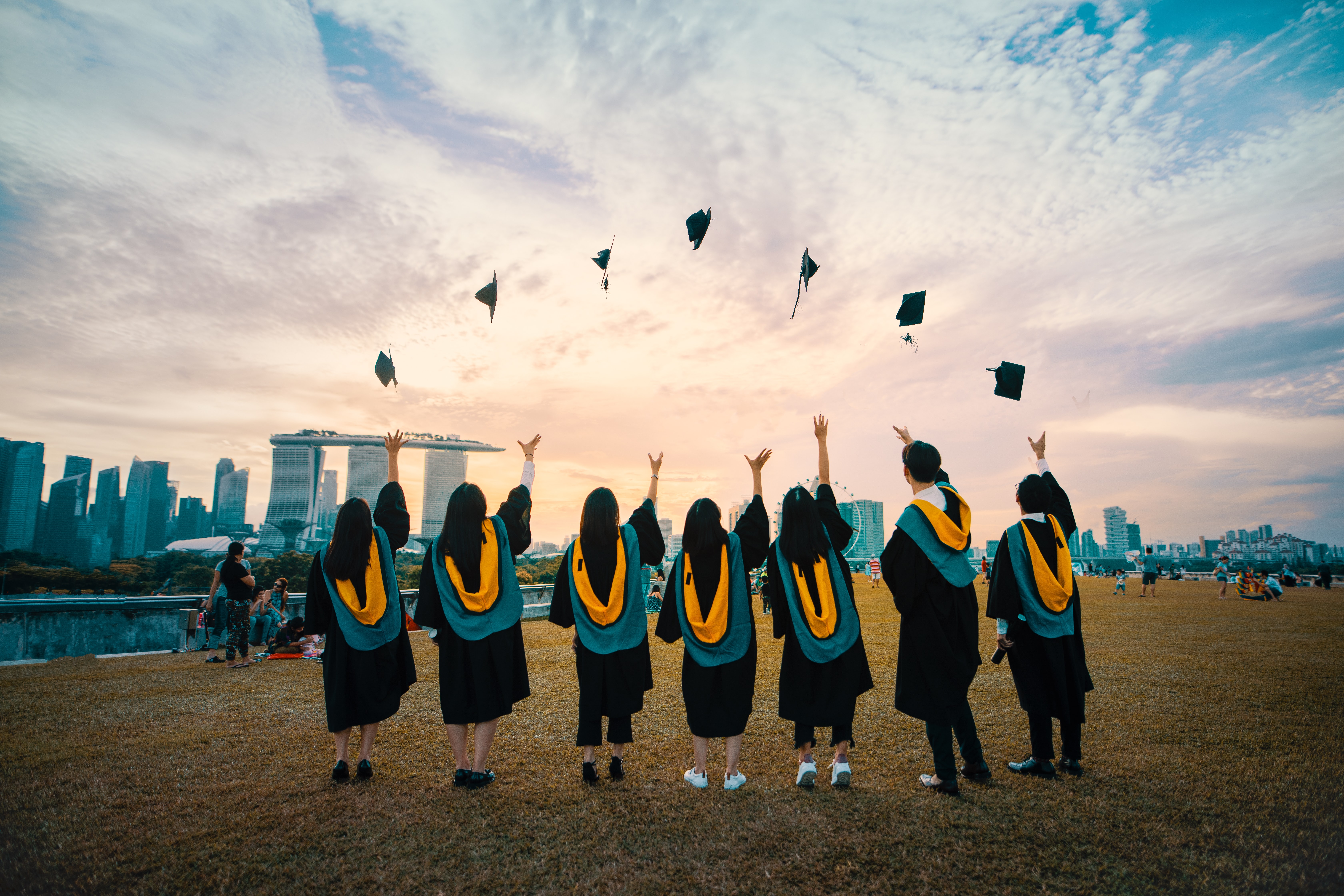 College & Universities.
Leverage lookalike audiences
Lookalike audiences are one of the top higher ed trends for universities in 2022. With it, we can help universities to improve their brands and get more student leads. With the help of AI and predictive analytics, you can gather data from existing students and use it to build campaigns that reach the right prospects for your college.
With this technology, you can build more effective campaigns that touch your students' interests since they provide you with all the information you need to know, from the platforms they use the most to what they tend to see on your website or social media. If you want to learn more about predictive analytics, check this article now.
Adapt your communication channels to Gen Z and Millenials
According to the US Bureau of Labor Statistics, generation Z will represent 30% of the workforce by 2030, so you must adapt to the communication channels used by youth today.
Generation Z is considered the first tech natural generation; these young people lived closer to the technological revolution of video games and social networks than millennials. If we talk about infants, we can say that they were born with a tablet in their hands. They know how to handle it even better than their parents.
Therefore, your institution should approach these platforms to have a more accessible window to all its audience and get them where they are most often, on Twitter, Instagram and, of course, TikTok. 
According to the Pew Research Center, Generation Z spends up to 4 hours daily on social networks, and 55% spend at least 5 hours on their phones. In the same article, we can see that this generation seeks more to enter the university and be one of the well-educated generations that belong to the workforce. In another writing from the same source, Pew Research informs that young adult are better educated than their grandparents and that the number of young adults with Bachelor's has constantly grown since 1968. 
37% of Millenials from 27 to 35 have a bachelor's degree, which is higher than other generations with 15% of the Silent Generation and a quarter of Baby Boomers and Gen Xers with 29%.
So, knowing that your audience almost begs to be in your institution, your best chance is to adapt all your communication channels to consumer behaviour.  To join the conversation, you can update your new students with any updates about college events or new inscriptions by reaching them thru DMs or utilizing a mass SMS service platform such as Plivo. 
Another great channel to reach is through streaming. Since platforms like TV lost their effectiveness with some young audiences, as only 33% of teenage Gen Z users watch cable TV, this newer media is the best place to find new members for college and universities.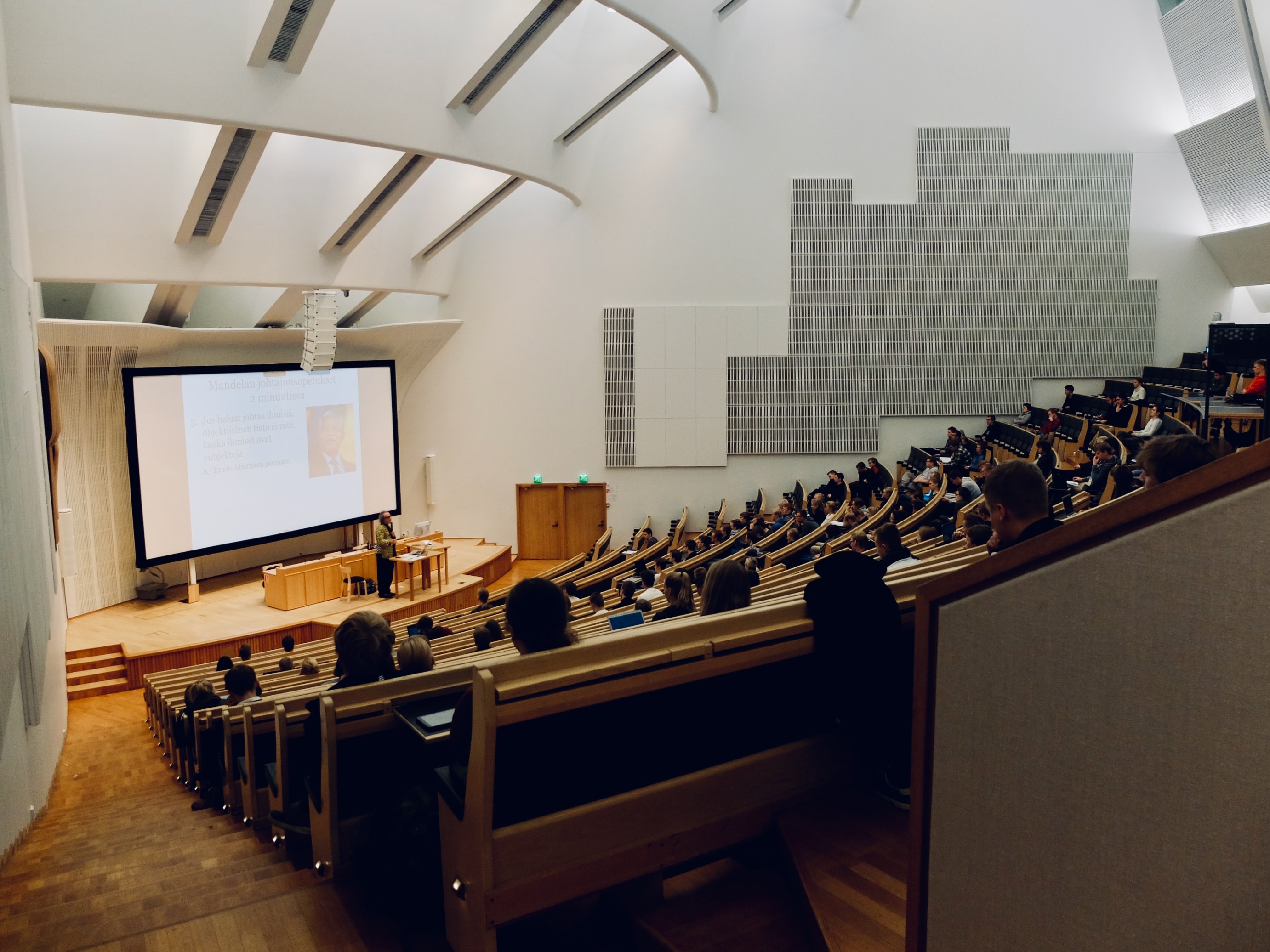 Digital Marketing for Colleges & Universities
Influencer marketing
Influencers are great among young people, they are celebrities on social networks, but above all, they are people your audience trusts. Such is the fame of this industry that the Influencer Marketing Hub is expected to reach USD 16.4billion by 2022. We continually see how more brands make alliances with YouTubers, and TikTokers, among other influencers.
What is the good thing about advertising with them? Those influencers are role model for young people, and they are the representation of successful person who lives what they want. Still, if we talk about a university, this internet celebrity must also demonstrate that they are graduates, professionals and with values.
Therefore, when making alliances with one, you must study its type of content and if it adapts to any of your careers or extra activities of the institution so that the message is compelling and you attract the right people. In this article, we find that 55% of Gen Z trust an Influencer more than if they receive a talk from a university authority. This does not mean that critical directors or professors are irrelevant at all, but the push of a person recognized in social networks will boost new income in your institution.
Now, if an influencer, celebrity, or athlete is a graduate of your university, do not hesitate to show it since that gives your university a specific type plus by providing the "subtext" that your institution forges successful people.
Final Thoughts
Future generations want to build a better future for their economic and work stability since having both in balance is the perfect recipe to maintain balanced and functional mental health.
For this reason, universities must get closer to these young people with dreams and hopes and offer them a study house where they can develop their full potential, achieve their goals and, above all, live one of the most exciting experiences of youth.
In our task of helping companies and businesses reach their most tremendous potential, education is another of the sectors where we want to enhance their reach in the digital world since the work of educators is essential for developing a better future for humanity. If you like us to help you achieve your goals in digital marketing, contact our group of professionals at Codedesign and let's take your institution to another level.
Until a new article, see you!
About CodeDesign
Codedesign is a digital marketing agency specializing in e-commerce and B2B online marketing. Our digital team utilizes the latest digital marketing tools and strategies to help clients reach their business goals. We offer comprehensive services such as website design, search engine optimization (SEO), content marketing, performance marketing, social media marketing, CRM and marketing automation, email marketing, and more. Our experts create and implement customized digital marketing campaigns to increase website traffic, generate leads, and drive sales. Our expertise in e-commerce and B2B marketing allows us to understand the nuances of the digital marketplace and create effective marketing solutions tailored to their client's needs.
CodeDesign is leading:
- Digital Agency
- Digital Marketing Agency
- Amazon Marketing Agency


Feel free to contact us to see the unprecedented growth of your business.
---