Artificial intelligence isn't some novelty in the world of digital marketing. In fact, according to IBM's research on global AI adoption, 80% of companies are already using automation software tools or plan to implement this technology in the next 12 months. Furthermore, marketers have been using AI-powered tools to collect and analyze data about their customers and prospects already for years, which allowed for developing user-oriented strategies and making data-driven adjustments to their marketing campaigns.
The great news is that AI has many more uses than just data processing, and it applies even to the most creative aspects of your marketing strategy – namely, content creation. As you already know, high-quality content itself is the only surefire way to establish your brand as an industry expert. However, it also amplifies your outreach link building efforts and helps keep your customers engaged.
So, why not use artificial intelligence to your advantage here as well? Here are several inventive ways in which you can do exactly that:
Table of Contents:
- Automate Content Creation
- Collect User-Generated Content
- Curate and Automate Social Media Content
- Provide Personalized Content
- Final Thoughts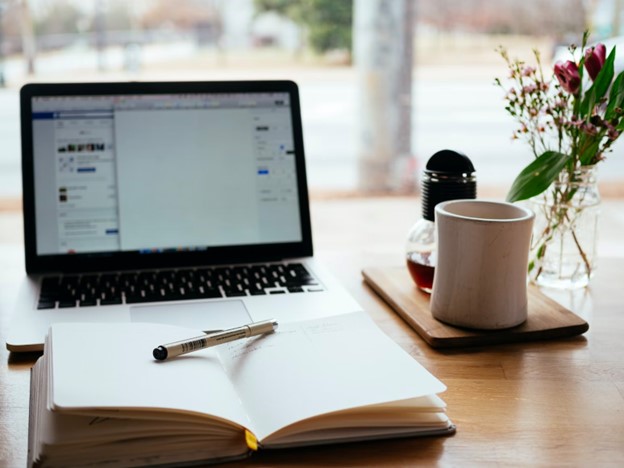 Semi-Automate Content Creation
If you think that "robots" cannot bring anything new into your creative efforts, you're perfectly correct – after all, the content generated by AIs like GPT-3 or Jasper is de facto the content recycled from already existing copies. No new ideas here.
However, new isn't always what you need. If you consider the possibility of collaborating with artificial intelligence when bringing your content plan to life, you'll see how much time this technology can possibly save for you.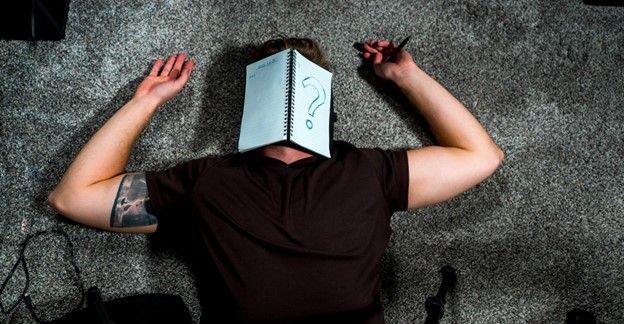 Most of the AI-based content writing tools will generate text based on your prompt or short introduction to the topic, which you can then proceed to fill in with your own style and voice. This is an incredible hack to get around writer's block! And this is especially true if you frequently work on AI-friendly content pieces, including:
- Listicles,
- How-to articles,
- Case studies,
- Blog posts,
- Emails,
- Sales copies,
- Social media content.
Sooner or later, working on repetitive assignments will wear out even the best writers on your team. By incorporating AI-powered solutions into their workflow, you can help them remain productive – even get more content you need in a timely fashion.
Collect User-Generated Content
User-generated content, or UGC, is a potent marketing strategy that allows you to show some love to your most loyal customers while also saving on content creation costs. UGC is useful for promoting pretty much any type of product or service, but it's especially relevant for fashion and beauty brands, food and beverage companies, as well as travel agencies and hotels.
Furthermore, UGC is more relatable and trustworthy than any brand-generated copy, as it comes from an unbiased source.
The best part? You don't even have to do much to get it. With the help of AI tools like Google Cloud Vision API, you can set up a content curation process that will automatically collect, analyze, and categorize the most relevant user-generated content (e.g., photos with your brand's hashtag) and then display the best ones on your website or social media.
This way, you can keep your feed fresh without having to put in too much effort – or worry that some great UGC pieces might get lost in the shuffle. Moreover, if you use AI to monitor user-generated content, you can quickly spot any negative sentiment and address it before it escalates – which is something that every brand should be doing these days.
Curate and Automate Social Media Content
Social media is an integral part of any modern marketing strategy, but it can be quite time-consuming to maintain a strong presence on all platforms that matter to your brand.
Social media marketing is also one of the most demanding content marketing channels, as it requires a constant influx of new, engaging content to keep your followers engaged. If you're not careful, social media management can quickly turn into a full-time job – which is why AI can be such a lifesaver here.
Fortunately, you can use AI to automate your social media outreach and ensure that your brand always has a presence on the platforms that matter most. For instance, AI-powered social media management tools like Buffer allow you to automatically post content at the best times, based on when your audience is most engaged.
What's more, Quuu is a tool that allows you to handpick content categories that interest you and then proceed to fill up your Buffer queue with content pieces that will help you stay active on social media without spending hours on that.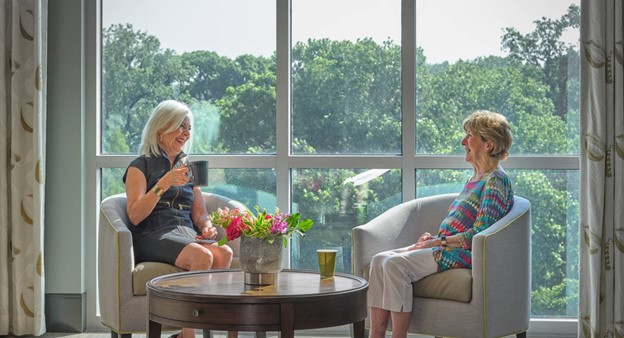 You can also connect your social media accounts to get a centralized view of your outreach efforts and quickly respond to user comments or questions.
In addition, some AI-powered social media management tools can even help you create better content by analyzing your past posts and identifying which topics, formats, and call-to-action strategies perform best with your audience.
So, if you feel like you've been stuck in a content rut, consider using AI to jumpstart your social media marketing strategy and give your content creation process that much-needed boost.
Provide Personalized Content
You've probably heard that "personalized content is the future of marketing," and this statement couldn't be truer. In the age of information overload, your target audience is more likely to engage with the content that's been created specifically for them than with the generic copy. Even search engines appreciate human-oriented content more than anything else out there.
Luckily, you don't have to hire a separate team of copywriters to produce a unique piece for each of your leads (although if you can, you should definitely consider doing so). With the help of AI, you can easily personalize your content on a large scale and still maintain the quality of your copy.
Numerous AI-powered tools can help you automatically insert the user's first name in the email subject line or in the body of the text, as well as change the CTA or even the entire offer based on the user's behavior. This way, you can make sure that each of your leads gets the best possible version of your content – the one that relates to their previous clicks, views, and purchases – and that your conversion rates go through the roof as a result.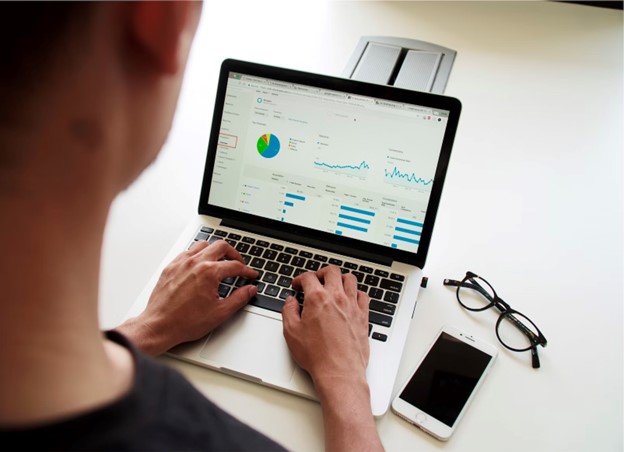 Final Thoughts
Artificial intelligence is no longer just a buzzword in the world of marketing – it's a real, tangible tool that can help you streamline your outreach efforts, better understand your customers, and create more impactful content.
Whether you decide to implement AI-based solutions directly into your content creation process or use this technology occasionally to power up your marketing strategy with some user-generated content, you won't regret it. The majority of AI tools are easy-to-use and don't require prior experience.
So, it's high time to reassess your content needs and introduce new tools to make them more achievable than ever before.
AI is becoming an increasingly important part of digital marketing agency world, and digital marketing agencies are taking advantage of its potential. AI can help agencies to automate processes, freeing up time to focus on creative and strategic tasks. AI can also help personalize content more effectively, helping ensure that the right message is delivered to the right person at the right time. It can also be used to analyze customer behavior and provide insights that can help shape marketing campaigns. AI can also help to identify high-value customers and target them with personalized campaigns. AI can also make optimizing campaigns easier, helping ensure that the most effective strategies are used. AI can also be used to automate tasks such as email marketing, allowing agencies to save time and resources.
About CodeDesign
Codedesign is a digital marketing agency specializing in e-commerce and B2B online marketing. Our digital team utilizes the latest digital marketing tools and strategies to help clients reach their business goals. We offer comprehensive services such as website design, search engine optimization (SEO), content marketing, performance marketing, social media marketing, CRM and marketing automation, email marketing, and more. Our experts create and implement customized digital marketing campaigns to increase website traffic, generate leads, and drive sales. Our expertise in e-commerce and B2B marketing allows us to understand the nuances of the digital marketplace and create effective marketing solutions tailored to their client's needs.
CodeDesign is leading:
- Digital Agency
- Digital Marketing Agency
- Amazon Marketing Agency


Feel free to contact us to see the unprecedented growth of your business.
---