---
Free Ecommerce Google Data Studio Template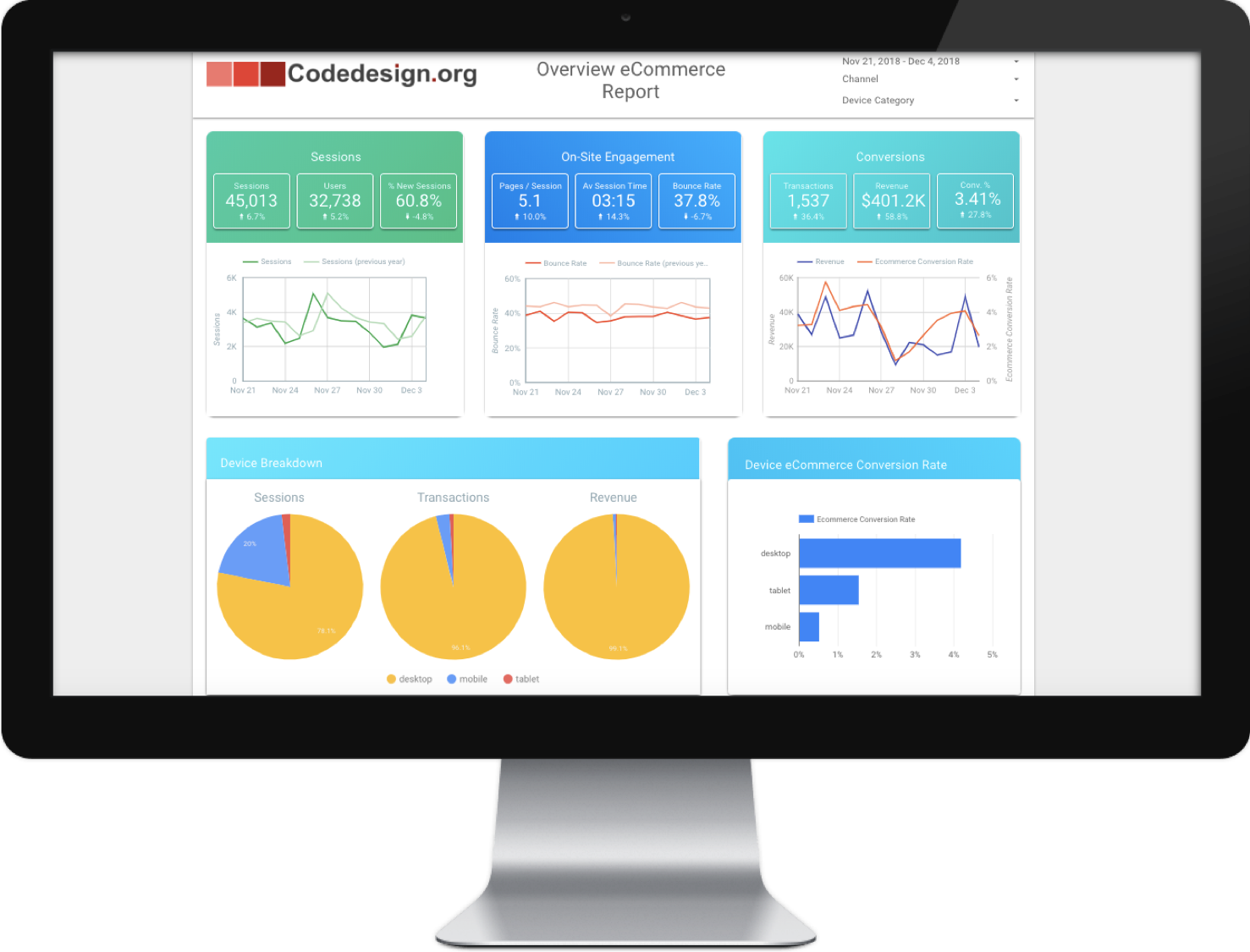 This template has been recently updated to include even more metrics to help you get the most of your data. Use this template with all your businesses and clients for FREE.
---
---
---
NOW WITH 2 PAGES OF ECOMMERCE INSIGHTS.
Leave us your email and we'll send you the link.
Success! Check your inbox. :)
---