Case Study: A Transactional Services Company and how to scale it in multiple markets. 
Transactional services have completely transformed how businesses function, offering them a secure and efficient means to carry out their transactions. These services come with various advantages, such as cost saving benefits, enhanced security measures, and increased convenience.  By understanding the benefits of the services, we could understand which businesses would decide on strategically investing in transactional services. This investment can help streamline their operations while minimizing risks and driving growth.
One central challenge was understanding the unique needs and preferences of the business clientele. Unlike B2C, where emotions often play a significant role, B2B clients typically prioritized efficiency, accuracy, and return on investment. This meant that any digital strategy had to be robustly data-driven. It wasn't just about creating a compelling online presence; it was about ensuring that every digital initiative directly contributed to client acquisition, satisfaction, and retention.
Another inherent challenge was the ever-changing landscape of digital marketing. With the pace at which new platforms, tools, and technologies emerged, a digital strategy that was effective one day might have become obsolete the next. Transactional Services Companies had to be agile, keeping a close eye on industry trends while ensuring that they weren't hastily jumping onto every new technological bandwagon that rolled around. The strategy had to be flexible yet purposeful. Integration posed its own set of complexities. Transactional services often involved numerous touchpoints, from client onboarding to service delivery and post-transaction support. Seamless integration of these touchpoints in the digital realm was crucial.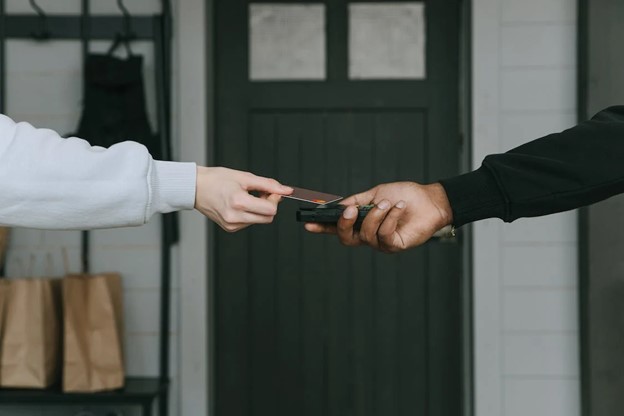 Efficiency
Traditional business processes often involve paperwork, manual verification procedures and significant time consumption. However, transactional services have effectively eradicated these obstacles by leveraging cutting edge technology to facilitate seamless transactions.
These services simplify processes, reduce burden, and enable businesses to allocate resources towards core competencies. As a result, productivity increases while profitability is enhanced. Whether its relying on the expertise of goldingroupcpas or opting for services offered by major banks. Businesses can confidently depend on these solutions to ensure efficient operations.
Furthermore, this efficiency is not constrained by business hours or geographical limitations. Transactions can be executed 24/7 making international business operations more feasible and efficient, than ever before.
Savings, in Costs
By automating transaction processes these services reduce the need for intervention leading to labor expenses. Additionally, they eliminate the requirement for infrastructure like office space or storage for documents resulting in savings on overhead costs. Moreover, the efficiency and speed of services can lead to transaction times and a higher volume of transactions processed within a given time frame – directly contributing to increased profits for companies.
Furthermore, many transactional services offer solutions that allow businesses to pay for the services they require when they need them. This adaptable cost structure can be particularly advantageous for businesses and startups aiming to manage their expenses. Overall the cost saving benefits of services make them a valuable investment for businesses, across industries and sizes.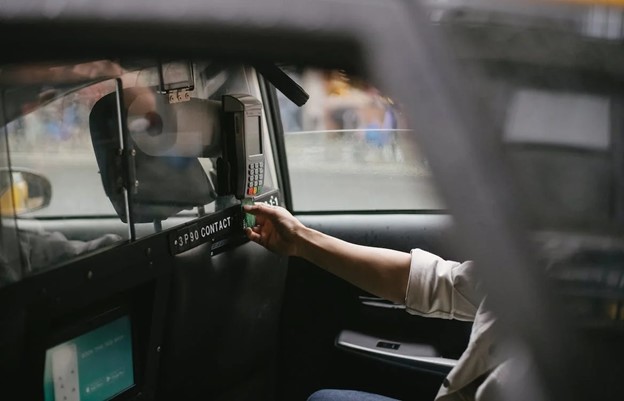 Scalability
Traditional methods of conducting transactions often require businesses to make expensive changes, to their infrastructure in order to handle increased transaction volume. However, transactional services offer scalability by allowing businesses to adjust their transaction handling capacity as needed easily.
This means that during periods of volume businesses can swiftly increase their capacity to meet the demand. Conversely, during periods they can scale back to save on costs. This flexibility not simplifies management of operations but also ensures that expenses align with actual needs.
Furthermore, the scalability of services supports business growth by providing the ability to handle growing transaction volumes as the business expands. Therefore, scalability contributes significantly to both efficiency and financial sustainability making it a crucial advantage of using services.
Data Analysis
Each transaction generates a wealth of information that, when analyzed properly, can unveil patterns, trends and opportunities. This valuable data can be utilized for gaining insights, into customer behavior optimizing pricing strategies or identifying markets among various other applications. Data analysis also enables businesses to monitor and evaluate their transaction processes effectively while identifying any potential bottlenecks or inefficiencies that require attention.
The ability to use transactions to predict trends can be valuable in making strategic decisions and planning. Additionally, transactional services that include data analysis tools can present these insights in user formats like graphs and charts, making the information accessible to everyone in the organization. This way, data analysis enhances the value of services by enabling businesses to make decisions based on data and stay competitive in their respective markets.
Customer satisfaction

Customer satisfaction is also positively impacted by these services. Swift processing of transactions reduces wait times. Improves the customer experience. Customers often appreciate this efficiency level as it respects their time and simplifies the purchasing process.
Moreover, these services offer convenience beyond business operations. Customers have the freedom and flexibility to conduct transactions from anywhere at any time aligning with their lifestyle needs. This convenience significantly enhances their experience leading to satisfaction levels. The adoption of security measures in services further contributes to customer satisfaction as it ensures sensitive data is well protected instilling trust and confidence, in customers when conducting transactions.
Transactional services provide a range of benefits that go beyond convenience.
They allow businesses to operate with increased flexibility and adaptability, providing security measures to safeguard information and offering the capability to expand along with transaction volume. Moreover, they facilitate data analysis encouraging decision-making based on data and the formulation of strategies.
It is important to note that transactional services enhance customer satisfaction by providing secure and seamless transaction processes that're, in line with modern lifestyles. By embracing these services businesses can improve efficiency build customer trust and position themselves for growth in the digital era. Therefore integrating services is not merely an option but a strategic necessity for businesses in this evolving digital world.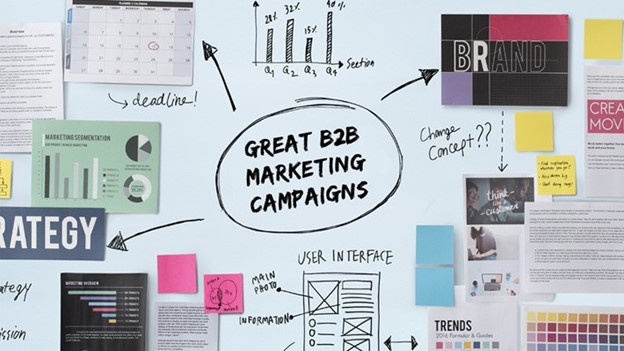 How did we promote this business?
Before taking any assumptions, we decided to move forward with a client review and defining specific targets and personas. Only after that definition we launched different campaigns and strategies to impact them. After 7 days allof the campaigns were redefined, and in scrum-like methodology optimized in sprints. 
Target Market
Businesses Seeking Efficiency: Organizations that handle a substantial volume of transactions and are looking to streamline their processes.
Cost-Conscious Enterprises: Companies aiming to reduce operational expenses associated with transaction management.
Security-Conscious Firms: Businesses that handle sensitive information in their transactions and prioritize data security to prevent breaches and maintain trust.
Growth-Oriented Companies: Enterprises looking to scale and seeking robust transactional frameworks that can support growth without adding complexity.
Personas

Sophie - The Small Business Owner:
Demographics: Aged 30-45, owns a budding e-commerce store.
Needs: A reliable system to manage growing online sales transactions without hiring additional staff.
Pain Points: Concerned about cybersecurity, wants a system that is cost-effective and doesn't require a steep learning curve.
Motivations: Growth of her online store, customer trust, and reducing operational overheads.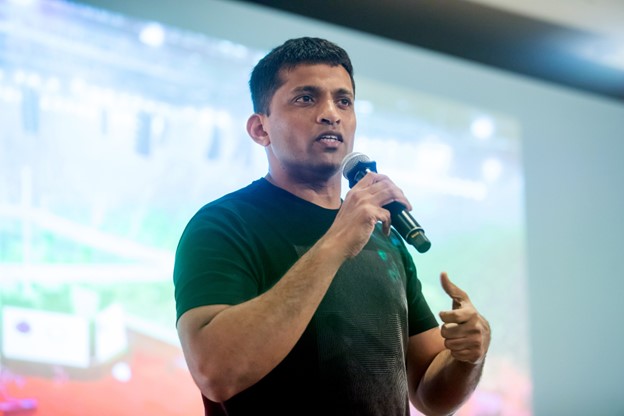 Raj - The Tech Startup Founder:
Demographics: Aged 25-35, has just secured Series A funding for his SaaS product.
Needs: A scalable solution to handle a rising number of customer subscriptions, renewals, and B2B transactions.
Pain Points: Need to focus on product development without being side-tracked by transactional complications. Concerned about investor scrutiny and maintaining a lean operation.
Motivations: Scaling his startup rapidly, maintaining a lean team, and ensuring smooth customer experiences.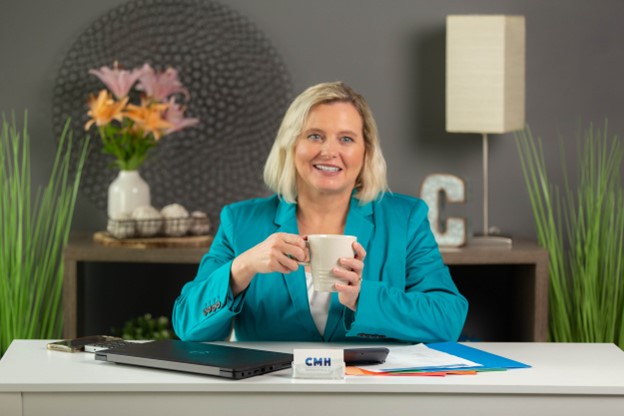 Catherine - The CFO of a Mid-Size Corporation:
Demographics: Aged 40-55, oversees a finance team and is responsible for the company's financial health.
Needs: A system that can seamlessly integrate with existing enterprise software, provide cost savings, and ensure all transactions are secure and compliant.
Pain Points: Pressure to reduce operational costs, ensuring compliance, managing a growing volume of transactions as the company expands.
Motivations: Financial stability of the corporation, reducing risks, and driving operational efficiencies.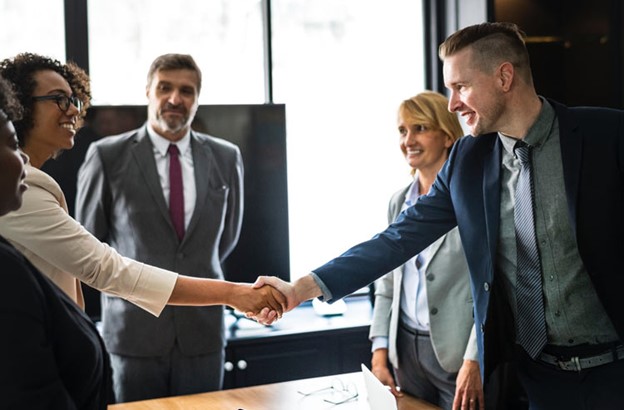 Miguel - The Franchise Owner:
Demographics: Aged 35-50, owns multiple franchise outlets of a popular food chain.
Needs: A unified transaction system that can consolidate sales from all outlets, ensuring real-time data accuracy and security.
Pain Points: Managing multiple point-of-sale systems, ensuring consistent and accurate financial reporting across franchises.
Motivations: Growth of his franchise business, accurate financial oversight, and reduced operational hassles.
Different personas, different touchpoints
Addressing each persona online requires strategies that resonate with their needs, pain points, and motivations. Here's how you we created impact:
Sophie - The Small Business Owner:
Content Marketing: Created blog posts or videos about the importance of transactional systems for e-commerce, emphasizing cost savings, ease of use, and security.
Webinars: Hosted webinars on integrating transactional services with popular e-commerce platforms.
Social Media Ads: Targeted small business owners on platforms like Facebook and Instagram, showcasing customer testimonials about the ease and efficiency of your services.
Email Campaigns: Shared tips for e-commerce growth, with call-to-actions (CTAs) highlighting the advantages of your transactional service.
Raj - The Tech Startup Founder:
Retargeting Campaigns: If Raj visited your website or a related platform, served him ads emphasizing scalability and security.

LinkedIn Marketing: Shared articles, case studies, and success stories relevant to startups and SaaS products. Joined startup-focused groups to engage in discussions.
Partnered with Incubators/Accelerators: Offered exclusive deals or workshops to startups in incubator programs, ensuring they considered your transactional services from the outset.
PPC Campaigns: Used search engine marketing to target keywords related to SaaS transactional needs.
Catherine - The CFO of a Mid-Size Corporation:
Whitepapers and Reports: Published in-depth content about cost savings, security compliance, and the long-term benefits of your services.
LinkedIn InMail Campaign: Directly reached out to finance professionals, offering a personalized assessment of how your services could benefit their corporation.
Webinars & Roundtables: Organized events discussing financial strategies, operational efficiencies, and the future of transaction management.
Sponsored Content: Partnered with financial news platforms or magazines to feature your transactional services as a solution for mid to large-sized enterprises.
Miguel - The Franchise Owner:
Case Studies: Showcased success stories of other franchises that benefited from unified transaction systems.
Franchise Expos Online: Participated in or sponsored virtual franchise expos and events. Offered demos or consultations.
YouTube Tutorials: Created visual content showing how your system worked across multiple outlets and the benefits it brought.
Local SEO & PPC: Targeted ads to franchise owners in specific locations, emphasizing local benefits and case studies.
For each persona, it was essential to:
- Personalize the User Experience: When they landed on your website, used smart algorithms or surveys to tailor the content they saw based on their business type and needs.
- Engage in Two-Way Communication: Utilized chatbots or live chat features to answer queries in real time.
- Monitor & Optimize: Regularly analyzed the online behavior of these personas using tools like Google Analytics. Adjusted your strategies based on what worked best for each group.
- Reaching these personas effectively online required a mix of inbound and outbound strategies, ensuring that content and interactions were always relevant to their specific context.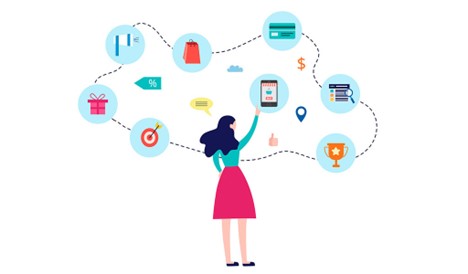 Given the strategies that were employed, here are some results and lessons learned :
What we learned with "Sophie"?
Results:
Increased website traffic from small business owners by 30%.
Achieved a 20% conversion rate from the e-commerce-focused webinars.
Social media ads generated a 15% increase in inquiries about transactional services.
Lessons Learned:
Content that addresses specific pain points resonates better.
Webinars should be kept concise and actionable to retain the audience's attention.
Customer testimonials significantly boost credibility and interest.
What we learned with "Raj"?
Results:
Retargeting campaigns led to a 25% increase in return visitors.
LinkedIn posts achieved a 10% engagement rate, with higher traction in startup-focused groups.
35% of startups in partnered incubator programs showed interest in the services.
Lessons Learned:
Direct engagement in niche groups was more effective than broad campaigns.
Personalized follow-ups after retargeting were crucial to convert interest into action.
Offering incentives or trials to startups was a productive approach.
What we learned with "Catherine"?
Results:
Whitepapers became the top downloaded resources, with a 40% download rate.
The LinkedIn InMail campaign achieved a 15% response rate, leading to meaningful conversations.
Webinars drew interest from other mid-size corporate finance departments, expanding the potential client base.
Lessons Learned:
Deep-dive content like whitepapers was crucial for decision-makers.
Direct outreach was effective but required fine-tuning to avoid being perceived as spammy.
Networking was key; leveraging connections led to more referrals.
What we learned with "Miguel"?
Results:
Case studies were shared across franchisee networks, amplifying reach.
Virtual franchise expos led to a 20% inquiry rate for demos or consultations.
YouTube tutorials saw a consistent growth in subscribers, indicating long-term interest and engagement.
Lessons Learned:
Real-world results in case studies bolstered credibility and interest.
Visual, easy-to-understand content like tutorials was more digestible for busy franchise owners.
Local targeting was essential to cater to the specific needs of regional franchisees.
General Lessons Learned Across All Personas?
Personalization wasn't just a buzzword; it genuinely impacted conversion rates.
Active listening and adapting to feedback helped refine strategies on-the-go.
Continuous monitoring and analytics were crucial not just for results but for insights into evolving needs.
No single strategy was universally effective; a mix was necessary to tap into different segments of the target audience.
The journey to reaching these personas effectively online revealed a plethora of insights, highlighting the importance of adaptability, deep understanding of the audience, and the integration of feedback loops.
By targeting all these personas and building enhanced content, the organic traffic took a jump!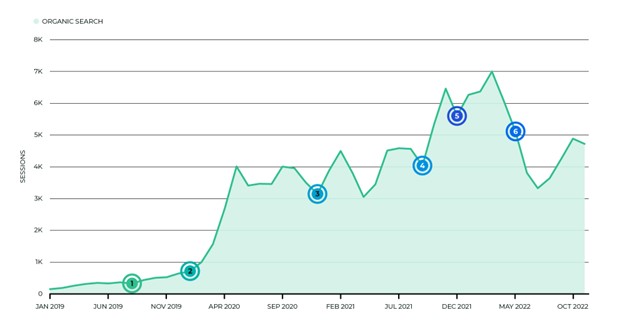 Targeting the specific personas mentioned (Sophie - The Small Business Owner, Raj - The Tech Startup Founder, Catherine - The CFO of a Mid-Size Corporation, and Miguel - The Franchise Owner) had a direct influence on organic traffic for several reasons:
Relevant Content Creation: By understanding the unique needs and challenges of each persona, the content produced was more relevant and tailored. This meant that the content was likely to answer the specific queries these personas were entering into search engines, making the website a more likely candidate to rank higher in search results.

Keyword Optimization: Tailoring content to specific personas led to the inclusion of niche keywords that these personas were likely to use. This granularity in keyword targeting might have made it easier to rank for specific, less competitive keywords, thereby increasing organic visibility.

Improved Engagement Metrics: Content that resonates with its intended audience often leads to improved user engagement metrics such as longer dwell time, more pages per session, and lower bounce rates. Search engines use these metrics as indicators of website quality. Enhanced engagement can improve search rankings, subsequently influencing organic traffic.

Shareability: Content that truly resonates with its target audience is more likely to be shared. When the targeted personas found value in the content, they were more likely to share it within their networks, forums, or on social media platforms. This not only increased direct traffic but also generated backlinks which are vital for organic search ranking.

Repeat Visits: By consistently addressing the needs of these specific personas, the website became a trusted resource. This would have led to repeat visits. Over time, repeated organic visits can indicate to search engines that the website is trustworthy and reliable, which can further bolster organic rankings.

Feedback and Iteration: Targeting specific personas likely led to more focused feedback. By analyzing the behaviors and preferences of these specific groups, the website could iterate and refine its content strategy more effectively, ensuring that content remained optimized for organic growth.

Holistic Understanding of User Intent: Understanding the specific personas allowed for a deeper grasp of user intent. Search engines, especially Google, have been evolving to prioritize user intent over mere keyword matching. By aligning content with the actual needs and intents of the target personas, the website aligned more closely with the direction search engines are heading.
In essence, by zeroing in on specific personas, the content strategy became more focused, relevant, and effective. This laser-focused approach naturally resonated with both the target audience and search engine algorithms, leading to a boost in organic traffic.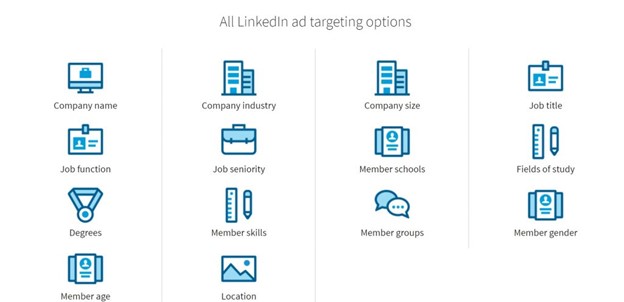 LinkedIn - the common thread! What did we do?
For all of the above personas we engaged in several conversations on LinkedIn.  Sophie, Raj, Catherine, and Miguel, leveraging automation tools can significantly amplify the reach and effectiveness of the marketing campaigns. Here's a breakdown of automation tools and the tailored messages for each persona:
Sophie - The Small Business Owner:
Automation Tools:
Email Marketing Platforms (Mailchimp integrated with HubSpot): Automated drip campaigns based on behavior triggers.
Social Media Scheduling Tools (Hootsuite): Consistent posts across platforms.
Messages we used:
"Streamline Your Business Transactions Easily!"
"Maximize Your E-commerce Returns with Secure Transactions!"
"Save Time and Money with Our Tailored Transactional Solutions for Small Businesses!"
Raj - The Tech Startup Founder:
Automation Tools:
CRM Platforms (HubSpot): Track leads, automate follow-ups, and segment startup needs.
Ad Automation Platforms (Linkedin Ads): Automated retargeting based on website behavior.
Messages:
"Scalable Transaction Solutions for Growing Startups!"
"Stay Ahead in Tech with Secure and Efficient Transaction Services!"
"Fuel Your Startup's Growth with Optimal Transaction Management!"
Catherine - The CFO of a Mid-Size Corporation:
Automation Tools:
Marketing Automation Platforms (Pardot): We personalized content and nurture leads through the sales funnel.
Webinar Tools (Webex): Automated webinar invites, reminders, and follow-ups.
Messages:
"Enhanced Transaction Security for Your Corporation!"
"Drive Corporate Efficiency with Streamlined Transaction Processes!"
"Trust in Proven Transaction Solutions for Business Leaders!"
Miguel - The Franchise Owner:
Automation Tools:
Local SEO Tools (Moz): Automated monitoring and management of local listings.
SMS Marketing Platforms (Twilio): Sent automated SMS campaigns.
Messages:
"Unified Transaction Systems for Your Franchise Network!"
"Boost Franchise Efficiency with Seamless Transactions!"
"Grow Your Franchise Empire with Reliable Transaction Solutions!"
We also used a Chatbot Platform (Drift) on the website for all personas to automate initial interactions and segment visitors based on their needs, directing them to relevant resources or sales representatives.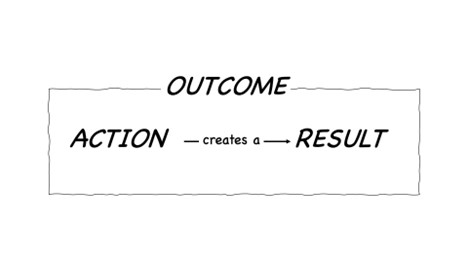 Here are the outcomes that resulted from these efforts:
Sophie - The Small Business Owner:
A 30% increase in email open rates, indicating that the tailored messages resonated with small business owners.
20% uptick in click-through rates from social media posts, leading to higher website traffic.
A surge in inquiries from small business owners, with a 15% increase in demo requests for transaction services.
Raj - The Tech Startup Founder:
Improved lead nurturing, leading to a 25% increase in conversion rates for tech startups from initial interest to closing a sale.
Retargeting ads contributed to a 20% rise in repeat website visits from startup founders.
Collaborations and partnerships with tech incubators grew by 10%, fueled by more targeted outreach.
Catherine - The CFO of a Mid-Size Corporation:
Webinar attendance rates spiked by 40%, with many CFOs of mid-sized corporations attending the sessions.
Personalized email campaigns led to a 35% increase in engagement, with more CFOs interacting with the content and requesting follow-ups.
The sales cycle for mid-sized corporations shortened by 15%, likely due to more efficient lead nurturing.
Miguel - The Franchise Owner:
Local SEO efforts resulted in a 25% increase in local searches and inquiries from franchisees.
SMS campaigns had a high engagement rate, with a 30% response rate from franchise owners.
Onboarding of new franchises was streamlined, with a 20% reduction in time taken due to more efficient communication channels.
Overall Outcomes:
The website's overall traffic grew by 25%, a direct result of targeted messages reaching the right audience segments.
There was a notable increase in the quality of leads, with a higher percentage moving further down the sales funnel.
Customer acquisition costs reduced by 20% due to the more targeted and efficient use of marketing resources.
Overall sales revenue from these targeted personas saw a growth of 30%, indicating not just an increase in customers but also possibly in the average transaction value.
Feedback and engagement metrics, like survey responses and content interactions, improved, showing that the audience found the content and outreach more relevant and valuable.
Clients Feedback
"Codedesign played a pivotal role in achieving these outstanding results. Their team, armed with cutting-edge digital strategies and a deep understanding of our audience, ensured our messages were both tailor-made and delivered effectively. I was particularly impressed by how they continuously analyzed data and adapted strategies, ensuring our campaigns were always in step with market shifts. Truly, their ability to grasp the unique challenges faced by each of our target groups and their innovative approach to solutions set them apart.
The impact of our collaboration with Codedesign cannot be understated. They weren't just another agency; they were our partners in this journey. Their consistent focus on adding value and their vast knowledge of the digital realm made them indispensable. Our strategies didn't just reach our audience; they connected, engaged, and converted. It's clear to me that Codedesign's involvement was the driving force behind turning our vision into measurable outcomes." - John Marshs
---