Overview

DrGL, a premium skincare brand based in Singapore, successfully expanded into three key European markets - the United Kingdom, Germany, and Italy. Codedesign, a leading digital agency with office in Singapore, initiated and managed the expansion strategy. With our data-driven approach and digital expertise, we have seen a whopping 700% increase in DrGL's international sales, achieved an enviable Return on Ad Spend (ROAS) of over 5, and expanded their distribution channels through Amazon's European platforms.
Background
DrGL, known for its innovative, quality skincare products, had an established presence in Singapore but sought to expand its global footprint into the European market. Recognizing the complex nature of this objective, DrGL chose to partner with Codedesign due to our proven track record in digital expansion strategies.
Challenge
DrGL faced two main challenges. Firstly, introducing an Asian skincare brand to a market where consumers traditionally favor local and established European brands. Secondly, navigating through different market landscapes, regulatory environments, and consumer behaviors in the UK, Germany, and Italy.
Strategy
We at Codedesign developed a comprehensive, data-driven strategy to overcome these challenges. Our approach involved market research, competitor analysis, and a thorough understanding of European consumer behavior toward skincare products.
We used Amazon's international platform, which offers a robust infrastructure for e-commerce and provides access to millions of potential consumers. To optimize DrGL's product visibility and engagement on Amazon, we applied various tactics such as Amazon SEO, PPC advertising, and a tailored product description strategy focused on highlighting the uniqueness and benefits of DrGL's skincare range.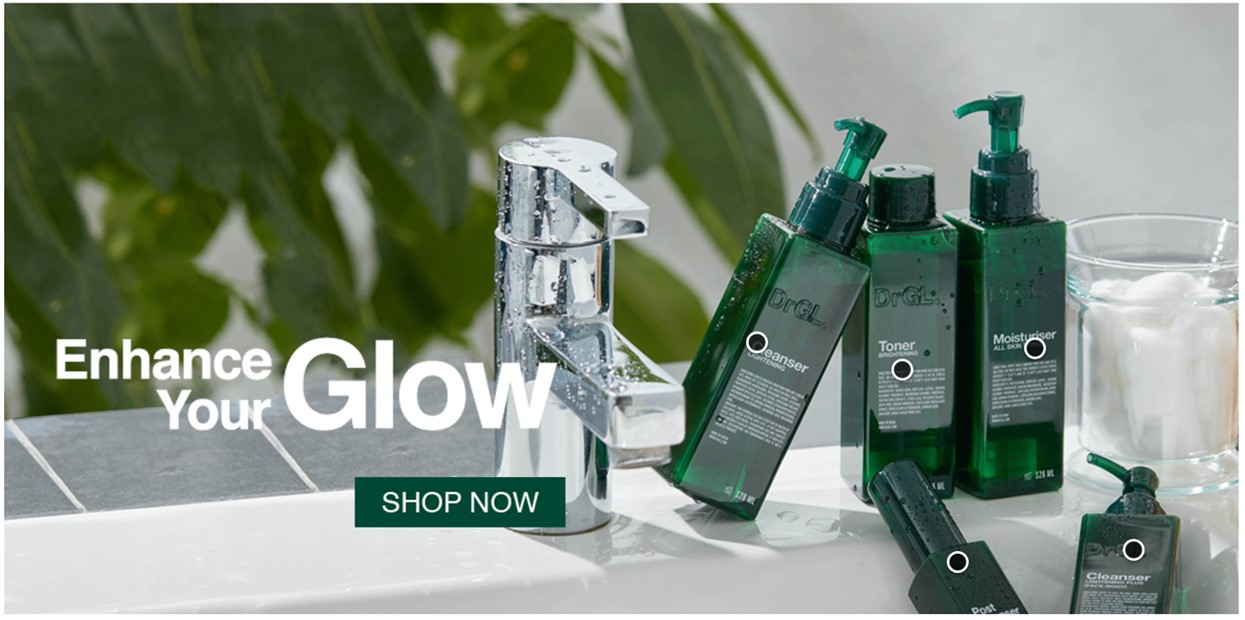 Amazon Advertising Strategy
Our strategy on Amazon was multi-faceted, primarily focusing on increasing product visibility and enhancing customer engagement. We utilized Amazon's pay-per-click (PPC) advertising to put DrGL's products in front of the right consumers at the right time. Using the vast data available through Amazon, we tailored our PPC campaigns to target consumers by their specific interests, shopping behavior, and even past purchases, thereby maximizing our campaign effectiveness.
Furthermore, we harnessed the power of Amazon's A9 algorithm, which heavily relies on sales velocity, relevance, and customer satisfaction. To optimize DrGL's product listings for this algorithm, we prioritized keyword optimization, and high-quality product imagery, and encouraged customer reviews to improve ranking on Amazon's SERP (Search Engine Results Page).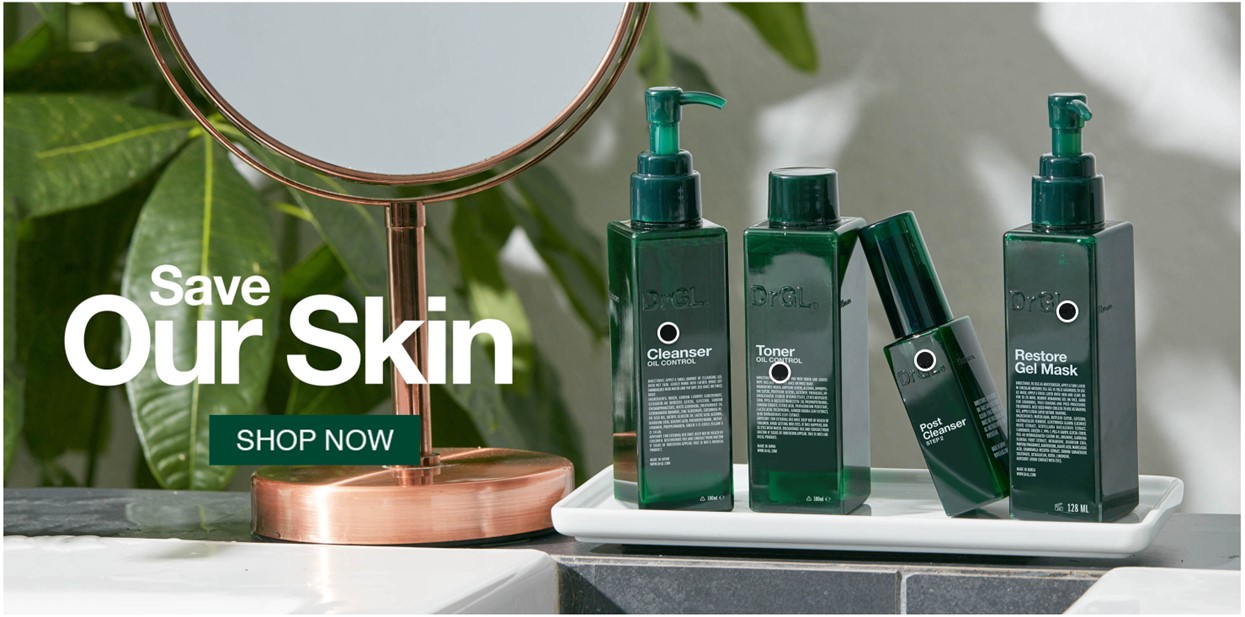 Google Ads Strategy
In parallel with our Amazon-focused efforts, we also launched campaigns on Google Ads. By leveraging Google's expansive digital ecosystem, we targeted consumers who highly intend to purchase skincare products. We utilized a mix of Search, Display, and Shopping campaigns to reach potential customers at various touchpoints of their digital journey.
In our Search campaigns, we employed keyword strategies based on thorough market research and competitor analysis to bid on those that would drive the most relevant traffic. For Display and Shopping campaigns, we used detailed product images and compelling ad copy to attract users.
Google Ads' comprehensive targeting and audience segmentation capabilities were instrumental in fine-tuning our campaigns, ensuring we engaged the most relevant audiences with the most effective messaging.
SEO Strategy
Our SEO (Search Engine Optimization) strategy was crucial in driving organic traffic to DrGL's product listings on Amazon and their official website. We implemented a comprehensive on-page and off-page SEO strategy.
On-page, we optimized product titles, descriptions, and meta-tags with high-volume, relevant keywords. We also improved the website's architecture to make it user-friendly and easily crawlable by search engines.
Off-page, we built high-quality backlinks from reputable websites to increase DrGL's domain authority and search engine ranking. We also listed DrGL in relevant online directories and engaged in strategic content marketing to drive further organic traffic.
This three-pronged strategy involving Amazon Ads, Google Ads, and SEO ensured that DrGL had a comprehensive digital presence, maximizing visibility, engagement, and conversions, thereby fueling the extraordinary increase in sales and market expansion in Europe.
The Role of Data Analytics and Reporting
A critical part of our strategy was the constant monitoring and analysis of data. We leveraged the robust reporting capabilities of both Amazon Ads and Google Ads platforms, combined with our own in-house analytics tools.
With Amazon, we focused on metrics like the Advertising Cost of Sale (ACoS), ROAS, click-through rates (CTR), and conversion rates to measure the effectiveness of our advertising efforts. For Google Ads, we paid close attention to metrics like cost-per-click (CPC), CTR, conversion rate, and Quality Score.
In terms of SEO, we utilized tools like Google Analytics and Google Search Console to monitor organic traffic, bounce rates, page load speed, and rankings for targeted keywords. This allowed us to continuously optimize DrGL's website and product listings based on user behavior and search engine requirements.
By closely monitoring these key performance indicators (KPIs), we were able to make informed, timely decisions. This meant we could adjust bidding strategies, revise ad copies, or tweak the keyword list to ensure maximum efficiency and returns.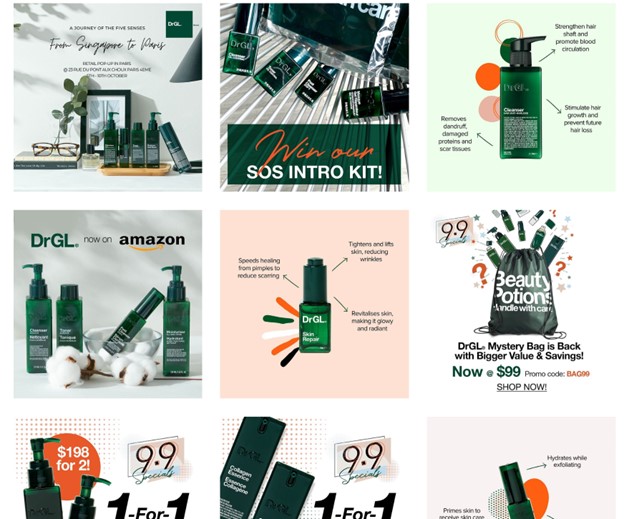 Personalization and User Experience
We understood that a one-size-fits-all approach would not work in a diverse market like Europe. So, we tailored our strategy to resonate with the specific consumers in the UK, Germany, and Italy. Localization went beyond translation - it included understanding the unique skincare trends, preferences, and shopping habits in these markets.
To enhance the user experience, we ensured that product listings on Amazon and DrGL's official website were easy to navigate and comprehend, had appealing and high-resolution images, and provided all the necessary product information.
We also facilitated seamless shopping experiences, from browsing to checkout, across all devices. We took special care to optimize mobile experiences, considering the continued trend of increasing mobile e-commerce.
Customer Engagement and Retention
Customer engagement didn't stop at the point of purchase. We implemented post-purchase strategies to turn one-time buyers into loyal customers. By encouraging product reviews on Amazon, we not only improved product rankings but also engaged customers and built a sense of community.
Email marketing campaigns were used to keep customers informed about new products, offers, and skincare tips. By providing value beyond the products, we were able to foster a strong relationship between DrGL and its customer base.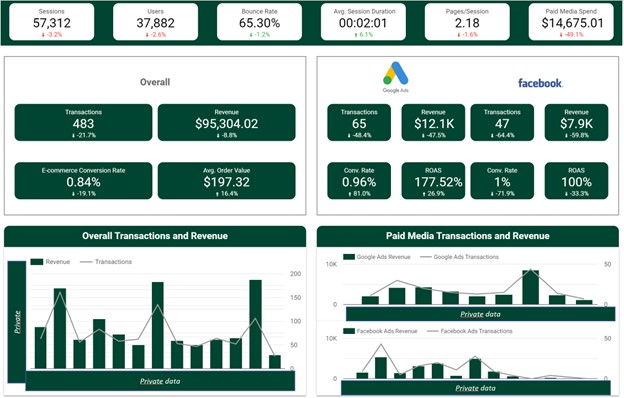 Results
The results were nothing short of phenomenal. DrGL saw a 700% increase in international sales, demonstrating the efficacy of our targeted, data-driven approach.
Additionally, we successfully established DrGL's presence in three key European markets - the UK, Germany, and Italy, each with its unique demands and consumer preferences.
A testament to our efficient ad spend strategy, we achieved a ROAS of over 5. This figure not only signifies healthy profit margins but also indicates that our advertising campaigns effectively reached and engaged our target consumers.
Conclusion
Our collaboration with DrGL is a shining example of how a data-driven, localized strategy can help brands conquer international markets. By understanding the nuances of each market and leveraging a powerful e-commerce platform like Amazon, we have succeeded in dramatically expanding DrGL's global footprint. The significant increase in sales and impressive ROAS underline the effectiveness of our approach, reaffirming Codedesign's commitment to helping brands achieve their digital goals.
Looking to the future, we aim to continue leveraging data insights, evolving consumer trends, and cutting-edge digital tools to maintain DrGL's momentum in the European markets, and potentially beyond. This case study proves that even the most ambitious digital objectives can be realized with the right partner.
In summary, our data-driven approach, combined with a keen understanding of each target market and a focus on user experience, was instrumental in DrGL's successful expansion into Europe. Our strategy across Amazon Ads, Google Ads, and SEO resulted in significant growth in international sales and a stellar ROAS.
Our work with DrGL illustrates how a well-thought-out and meticulously executed digital strategy can propel brands to new heights in the global market. We're excited to continue our partnership with DrGL, constantly evolving our strategies to keep pace with digital trends and market dynamics, ensuring their sustained success in Europe and potential expansion into other markets.
About CodeDesign
Codedesign is a digital marketing agency specializing in e-commerce and B2B online marketing. Our digital team utilizes the latest digital marketing tools and strategies to help clients reach their business goals. We offer comprehensive services such as website design, search engine optimization (SEO), content marketing, performance marketing, social media marketing, CRM and marketing automation, email marketing, and more. Our experts create and implement customized digital marketing campaigns to increase website traffic, generate leads, and drive sales. Our expertise in e-commerce and B2B marketing allows us to understand the nuances of the digital marketplace and create effective marketing solutions tailored to their client's needs.
CodeDesign is leading:
- Digital Agency
- Digital Marketing Agency
- Amazon Marketing Agency 
Connect with Codedesign today.
---