The 10 Bestselling E-commerce niches in 2023 [Updated]
e-Commerce is one of the cheapest and easiest ways to start your business online.
The platforms are countless, among the most famous we have Amazon, Shopify, and even eBay.
Users around the world can start selling their products just by registering, but, before doing this, an important question arises: What should I sell?
If you already have a specialized niche, the right thing to do is to focus on that, but if you are more of a casual seller and you are looking for a millionaire idea, you are in luck, because here at Codedesign we offer you 10 millionaire ideas regarding the niches that are selling more this year 2022.
So let's investigate the trends and find out which are the most requested products within the e-commerce platforms.
Keep reading!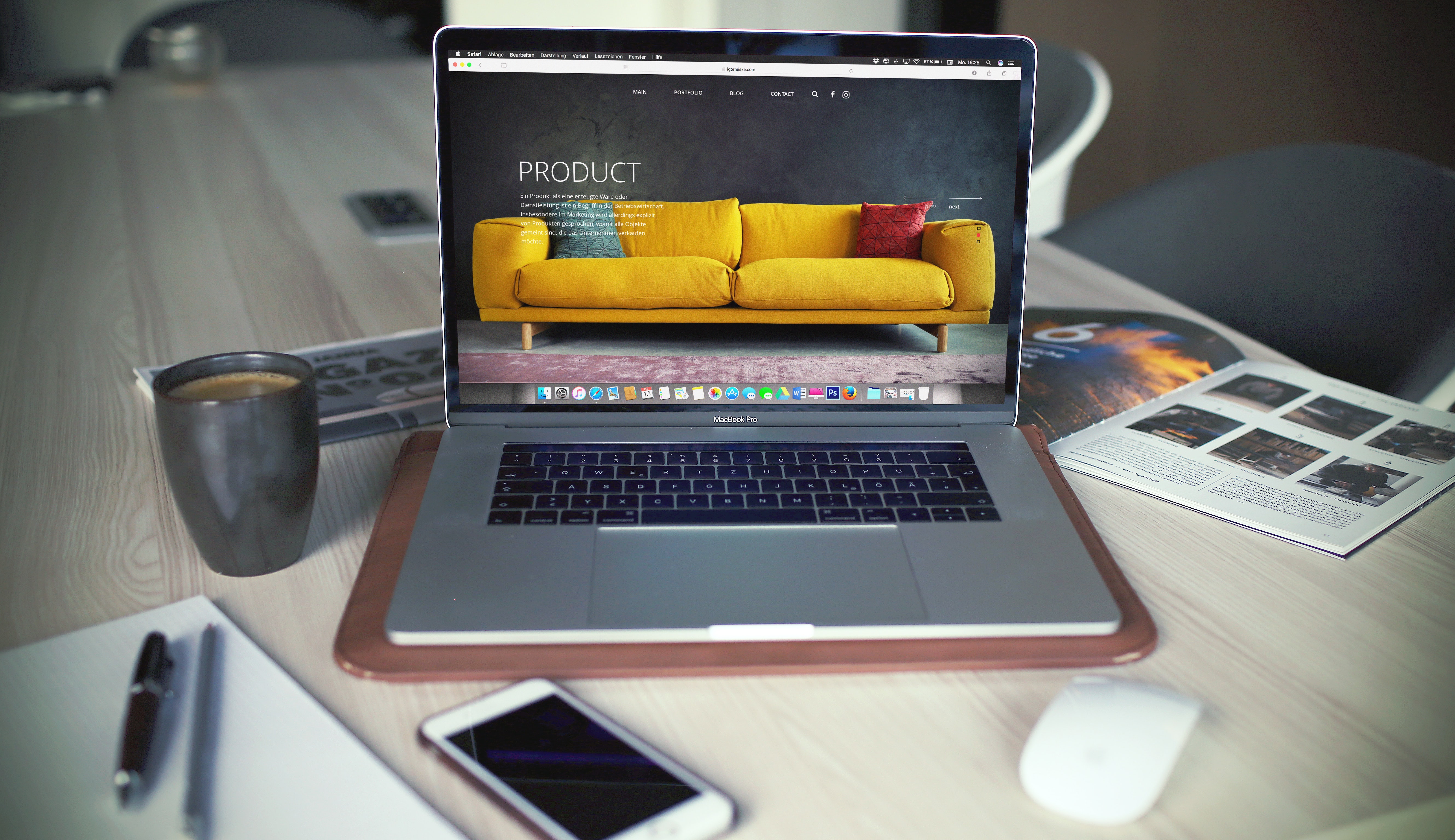 Source: Unsplash.
Pet Products
When we were on lockdown due to pandemics our best friends used to be lonely and inactivity. 
The lack of activity could lead to depression, but some great friends could make our lives easier in pandemic times. 
Pets: Dogs, cats, birds, turtles, and even a Tiger if you are a little bit eccentric. These wild friends bring a lot of happiness to owners, and because a huge amount of people decided to adopt or buy one in these tough times.
In research from L.E.K consulting, pet ownership will keep growing even after the pandemic. In the United States, the number of pet dogs and cats increased from 140 million in 2019 to 149 million in 2020, which represents a 7% growth.  And although this pet ownership rate is expected to slow to 2%-4%, reaching just 153 million dogs and cats, slightly positive growth is expected until 2025.
United States pet industry grew from $97.1 billion in 2019 to $103.6 billion in 2020, according to the American Pet Products Association. 
In the top-selling category we find:
Pet food and treats: $42 billion

Vet care: $31.4 billion.

Pet medicines: $22.1 billion

Other services like grooming, boarding, and walking: $8.1 billion.
To go even further, pet shelters in countries like Australia were empty to the high demand for these products, and some shelters adopt pets with a fee of over $1,800, information from "The Guardian."
If this is the niche you want to focus on, there are some things you can do to upgrade your game on E-commerce platforms:
Create new kits or product bundles

Hire a good photographer for your products
Source: YouTube.
Eco-Friendly Products
Global warming is an overwhelming reality, and consumers are becoming aware of it.
Today's society is not only interested in your products, but also the image that you convey as a company, that is: you are a business that also cares about the well-being of humanity.
For this reason, eco-friendly products are in high demand today, because consumers want to buy products that don't make things worse for the environment. 
In new global research conducted by the Economist Intelligence Unit (EIU), we found that searches for sustainable goods raised by 71%. The report called "An Eco-Awakening: Measuring global awareness, engagement and action for nature" shows a surge in consumer clicks for sustainable goods in high-income, like the United States, Germany, Canada, United Kingdom, and Australia. 
This report analyzes data from 2016-200 from 54 countries and 27 languages where we see that interest and concern for nature have risen by 16%. Consumers all over the world are increasingly aware of this problem, and it affects their consumer behavior.
Source: YouTube.
Nature provides a value of $44 trillion to the global economy, because of this companies and financial institutions recognize the risks of global warming and are putting nature at the heart of their strategies. 
Consumers want to buy items that are sustainable, and this is supported by the statements of Sheila Bonini, senior vice president of private sector engagement at WWF in the United States:
"Thankfully many companies are answering this call, either by offering more responsible products or, even better, transforming their entire value chain to prioritize the environment. From sourcing to production, consumers want to trust that what they buy is sustainable. For companies that aren't yet there, this research proves that it's time to act or be left behind in the marketplace."
Selling eco-friendly versions of products on platforms like Shopify or Amazon will greatly increase your chances of getting more sales on the platform, as this niche is in high demand, and for the right reasons.
Home Decor
Home decor + improvement items saw their demand rise during the covid -era, and although it dropped to its normal demand, according to Google Analytics, these are items that can still generate great sales for your e-commerce.
The main reason behind this increase is that home decor is an essential part of the lifestyle of consumers, and by getting used to being locked up, the best we can do is live in a harmonious place, and according to global decoration trends.
The global home decor market reached a value of US$ 682 Billion in 2021 and experts expect it to reach US$ 898.3 by 2027, according to Cision PR Newswire.
Due to the rising levels of disposable incomes, recovery of the real estate industry, and the increase in urbanization rates, home decor is experiencing this healthy growth for their industry.
By 2022, more than half of the global population live in urban areas and it is expected to grow in the coming years, creating a good demand for these products on e-commerce platforms. The demand for these products is growing in markets like Asia, Africa, the Middle East, and Eastern Europe. 
And since we mentioned the recovery of the real estate industry, we have to say that this factor will drive homeownership rates creating a positive impact for this niche.
E-commerce platforms are a huge player in the rise of this industry because these platforms make it more accessible, affordable, and convenient to buy these items.
Source: YouTube.
Home Gym and Fitness Equipment
Fitness has always been popular among e-commerce platforms, and, as you may see coming, Covid 19 push, even more, its demand. 
According to the Washington Post, Americans can spend a lot on cardio machines which can cost up to $3,000, and even less for Yoga Mats which only cost $20. 
The global at-home fitness market was valued at $5,545 million in 2019, and projections aim that it will reach $11,459 by 2027, according to Glob News Wire.
According to NPD data, Health and fitness equipment revenue more than doubled, to $2.3 billion, from March to October 2021. 
Cardiovascular training equipment has been the most requested with the stationary cycles segment accounting for around 41.4% of the complete market share, and treadmills rising their sales by 135%. 
And although dealers were the highest and most preferred market share by 2019, the online segment is expected to be the fastest-growing because internet penetration and e-commerce channels are on the rise.
While gyms are opening right now, there are more consumers that find it more comfortable to train within their homes. Among other top requested products we can find:
Treadmills

Exercise bikes

Supplements

Protein powders

Meal replacements.
Source: YouTube.
Home Office
And this is perhaps the last niche that was directly affected by Covid, and this is work from home. Although home-office was popular among freelancers before the pandemic, the reality is that Covid forced all companies to work remotely, and even today we have verified that working from home can be equally or more effective than going to the office every day.
In "The future of work after COVID 19" we find that about 20 to 25 percent of the workforces in advanced economies could work from home between three and five days a week, which represents three to five more times more remote work than before the pandemic, making a huge change in the geography of work.
More companies are planning to shift to flexible workspaces after the positive experiences with this format, which opens a huge market for selling items to these workers. A survey of 278 executives by McKinsey in August 2020 found that companies are planning to reduce office space by 30 percent.
So if you want to make the most of this niche, you should invest in tools that can make the remote work experience more comfortable.
Products such as keyboards, mice, laptops, or even furniture for the home office are items that would sell quickly on these platforms.
K-Pop Merchandise
K-Pop, a short term for Korean Pop, is a fashion that is overwhelmingly huge among young fans in the entire world. It's incredible how Asian countries took the pop culture lead and have dominated the world with their artists, musicians, and productions. We have big boy bands like BTS and even famous Netflix series like Squid Game, but the list is countless if you ask real k-pop fans.
In Retail News Asia we discovered that the K-Pop merch industry alone is worth US$ 132 million, and as its mainstream popularity grows in the West, the popularity of bands like BTS or Blackpink is only expected to skyrocket further.
Usual K-Pop merc includes items like apparel, tote bags, posters, and school supplies, but companies want to expand it even further. For example, in Lozada, we can find a Blackpink Samsung Galaxy Gadget, BTS cable organizers, and multi-fandom tableware. 
Obviously, this trend is more popular among Gen Zers or even Millenials, so if your target is in there you should try this niche.
Source: YouTube.
Online education
As technology makes learning more practical, online education transforms into a niche with a high demand for people wanting to get better at their jobs or daily activities. 
According to Research and Markets, the global online market will have a CAGR of 9.23% and a total market size of $319.167 billion in 2025, way further than the $187.877 billion in 2019.
If you are good in high-demand abilities such as graphic design, digital marketing; or even hobbies like playing guitar or yoga, there is a huge opportunity to get your teaching business going on e-commerce platforms.
Beauty Products
Beauty and health products can be considered as one of the e-commerce niches with the most longevity, this industry is often listed as one of the fastest-growing industries in the online realm. 
The beauty niche has an annual compounded growth rate of 4,75 worldwide and its revenue is up to $ 511 billion in 2022 from $483 by 2020. According to Statista, by 2027 its revenue will be $784.6
Recently, detangling hairbrushes have been qualified as one of the best-selling products within this niche. Meanwhile, pimple patches, medicated pads for acne removal, surged their interest through 2021, with signs that their popularity will keep growing by this year.
And going hand to hand with the eco-friendly aspect, consumers care more about cruelty-free makeup, since making the world a better place is a task for both consumers and companies. 
This niche can go from different products like:
Source: YouTube. 
Men's Skincare and Beauty Products
Although you may consider this to be included in the previous niche, we would like to differentiate between the two. While the products in the previous point are more aimed at general makeup, and skincare among others, men's facial care has some unique features of the genre. It is there where we get products for shaving, beard care, aftershave balms, and other products that adapt to masculine characteristics.
Source: YouTube.
Recommerce
Resell is the practice of selling secondhand used items, and its popularity has risen by the clouds on platforms like Amazon.
In research by ThredUp and GlobalData Retail, we see that the resale apparel market alone is valued at around $28 billion and it is expected to reach $64 billion by the year 2025.
One of the main reasons this practice is popular is to safeguard the economy. 
Both people who want to increase their income, and those who want to buy cheaper things, try reselling to take care of their savings. 
However, there is another underlying reason that may contribute to the popularity of this practice, and that is, once again, the environment. Concerned about how companies damage the world by producing clothes, many people decide to buy second-hand clothes so companies produce less.
A survey conducted by Piper Sandler's, 'Taking Stock With Teens, found that 46% of teenagers from upper-income have purchased clothing second-hand, while 58% sell their clothes on e-commerce platforms.
The Guardian shows us that sales of used goods increased 30% on eBay between March and June 2020.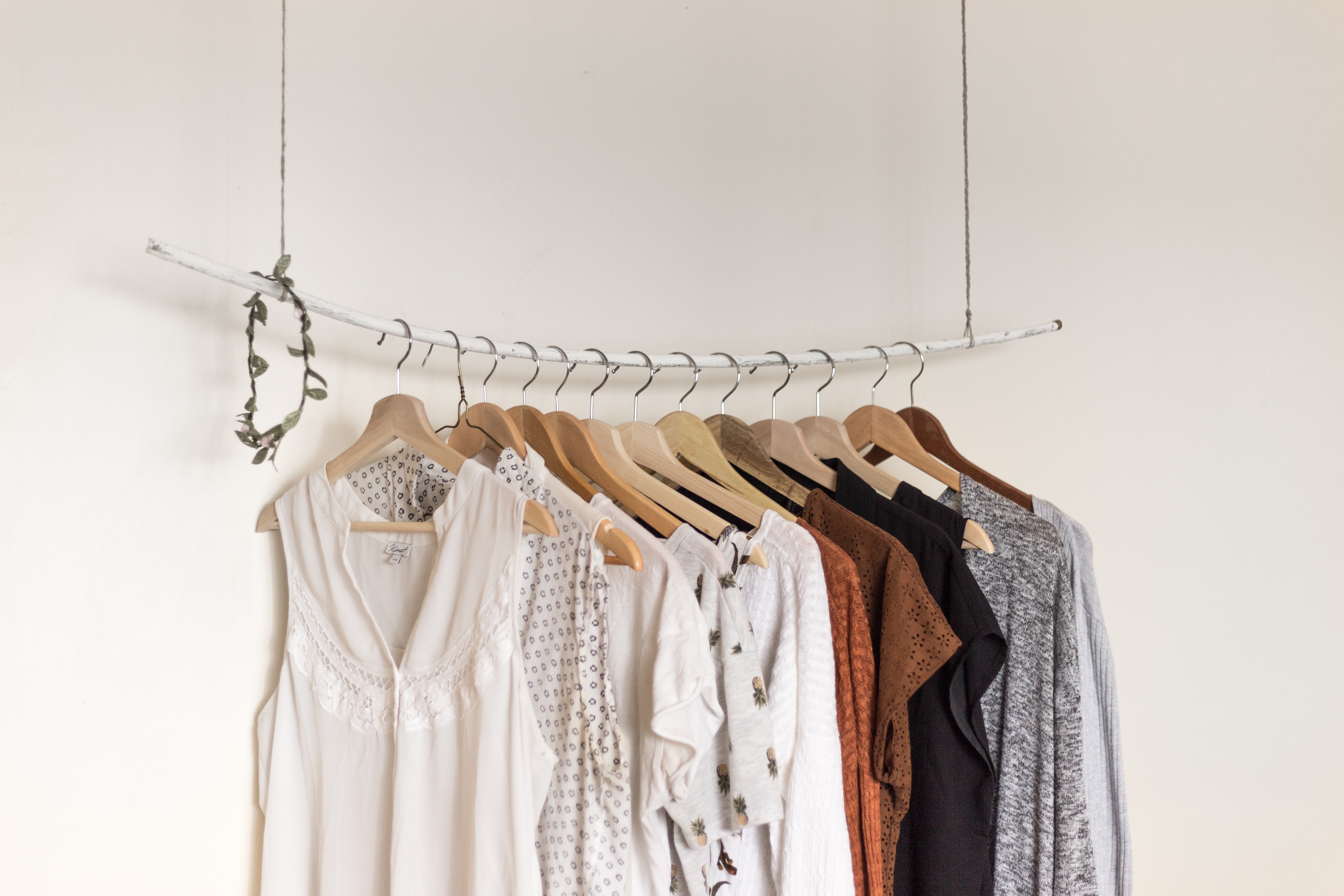 Source: Unsplash.
Want to start your E-commerce business? Contact us to take your business to the top!
As we have seen, a large part of these trends in e-commerce goes hand in hand with how the pandemic made us change our way of living.
This is how we even got three categories that have to do directly with the home, and that is valuable even with the progress we have made during the covid outbreak. 
On the other hand, we see the importance that consumers give to your business being "society friendly", that is, that you support extremely important causes such as global warming or products that are not tested on animals.
By specializing in one of these niches, there are great opportunities to do good business on platforms like Amazon or eBay, however, no matter what your niche is, your best option will always be to partner with an e-commerce agency, as is our case.
At Codedesign we also specialize in managing e-commerce platforms, and if you want to increase your chances of growing professionally, contact us to help and advise you throughout your process.
Check out this case study where we help the Paez shoe brand to increase sales of its e-commerce around Europe and Latin America.
Until another article, see you!
CodeDesign is a leading:
- Amazon marketing agency, and
Feel free to contact us to see the unprecedented growth of your business.
---